新世界へ


Knowledge Capital (KC) is delighted to announce
that the 9th edition of ISCA will take place on January 21 and 22, 2022.
ISCA is an international arts and information media
competition dedicated to students specializing in arts and filming.
The award consists of three categories: 'Domestic Video Content',
'International Video Content' and 'Digital Content (Japan only)'.
We are very proud that our approach in the previous edition resulted 947 entries,
including 702 international films from 75 countries
and 245 domestic films from 59 schools in Japan.
ISCA is represented as one of the important missions of
KC that contributes to the development of human resources.
Our vision for ISCA is to connect the audiences with the best film works
and inspire students to maximize their young talent and creativity.
We are aiming to generate new value through ISCA,
which will attract widespread interest
in Japan and throughout the world!
Timeline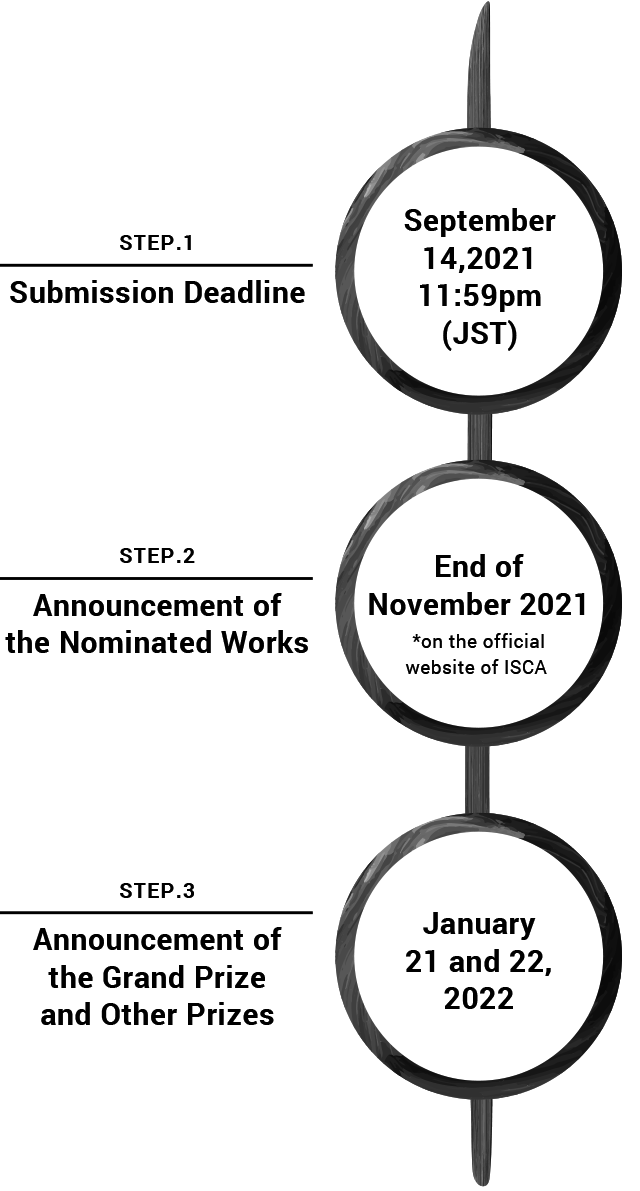 International Students Creative Award 2021 Liaison Office


Superstation, Inc
Mitsui Bussan Bldg. 2-3-33 Nakanoshima, Kita-ku Osaka 530-0005, Japan
Tel : +81-6-6229-1801
Fax : +81-6-6229-1802
E-mail: isca@superstation.co.jp