Location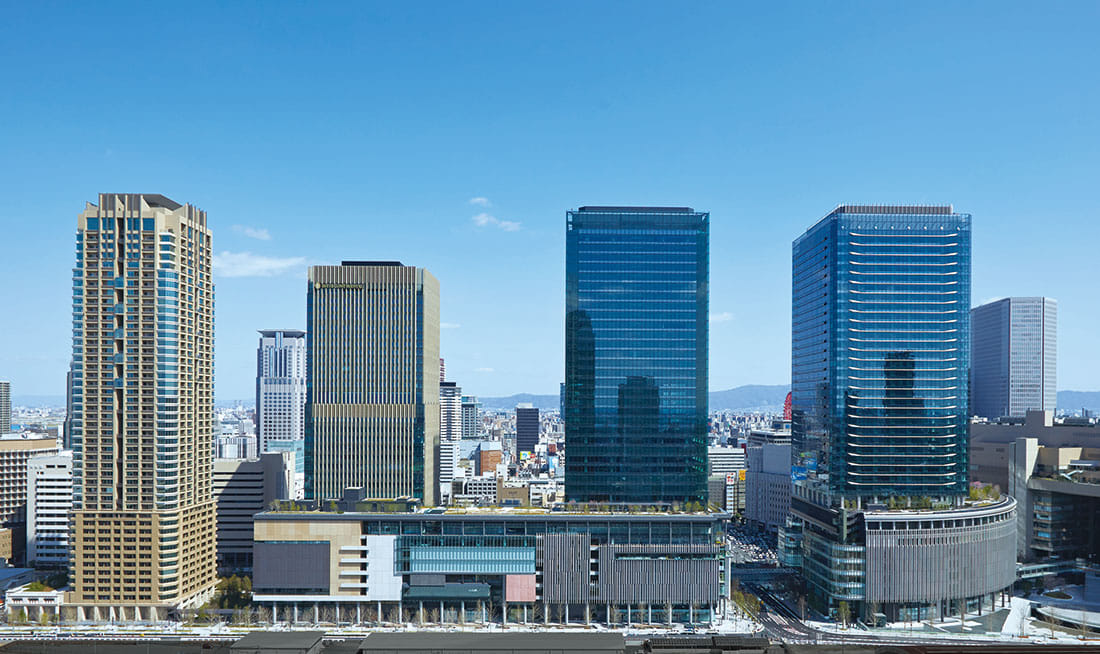 Osaka and the Kansai region attract knowledge from the world - a place where the greatest potential in Asia resides.
Serving approximately 2.5 million passengers a day, the Umeda district in Osaka is the largest transportation terminal in western Japan.
Directly connected to JR Osaka Station, a gateway to Umeda, Grand Front Osaka opened in the spring of 2013. As a core facility of Grand Front Osaka, Knowledge Capital, equipped with various urban functions, serves as a hub of interactions and a gateway to Asia and the world, where international information and people converge.
The new values generated here will drive the further development of Osaka, Kansai, and Japan.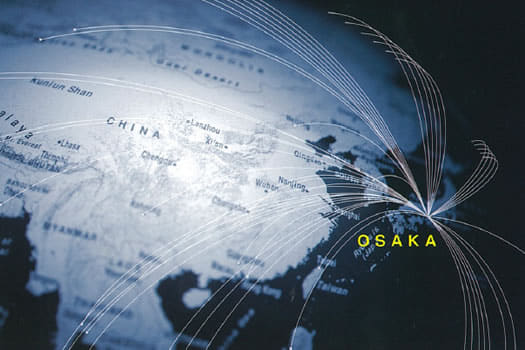 An expansive network linking major Japanese cities and the world.
Direct connections to Asia through the Kansai International Airport hub and the Hanshin Strategic International Container Port (combining Kobe and Osaka Ports). Kansai International Airport offers direct flight connections to 73 cities in 27 countries. This vast, central region links Japan's major cities by air, rail, road and sea networks.
*As of October 2015
Kansai, the heart of Japanese culture and the Japanese people.
Kansai is home to Kyoto, Nara and countless other well-known, storied locations. The arts of tea ceremony and Bunraku puppet theater were born in this cultural and historical heart of Japan. Long a center of commerce supporting the economic growth of Japan, Osaka is a city known for the great vitality of its residents.
Kansai's market rivals that of many countries.
The population of the Kansai area is 21 million, and the gross regional product (GRP) exceeds 963 billion US dollars, rivaling the economies of many countries. Osaka Prefecture boasts a huge market as strong as that of Taiwan, and the city of Osaka is likewise comparable to Hong Kong.
(Population as of fiscal 2014. GRP as of fiscal 2012.)
Urban functions are concentrated in Osaka-Umeda, an area bustling with activity seven days a week
Large office buildings, the headquarters of major companies, department stores, entertainment facilities and high-rise apartment buildings all make this special area hum with activity throughout the week. Universities, research institutes and manufacturers also cluster nearby.