KNOWLEDGE OFFICE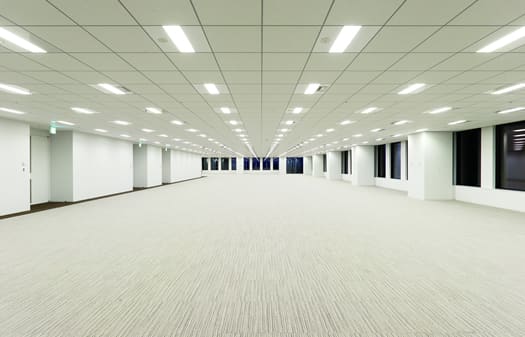 A starting point for leading-edge innovation where human resources can be fully harnessed and brought together.
The Knowledge Office is not simply a workplace where work is conducted. It is a base where human resources, intellectual property, and information converge to allow companies, research institutes, and universities to actively participate in projects involving partnerships between industry and academia. This is an advanced office area where organizations strive to enhance one another's abilities and generate new innovations while engaging in their own operations. One can even argue that the Knowledge Office anchors Knowledge Capital in that this is where cutting-edge knowledge is constantly being conceived.
People, countries, and companies organically come together around this office.
By linking organizations and people drawn to the Knowledge Office together, activities that transcend day-to-day boundaries are made possible.
Functions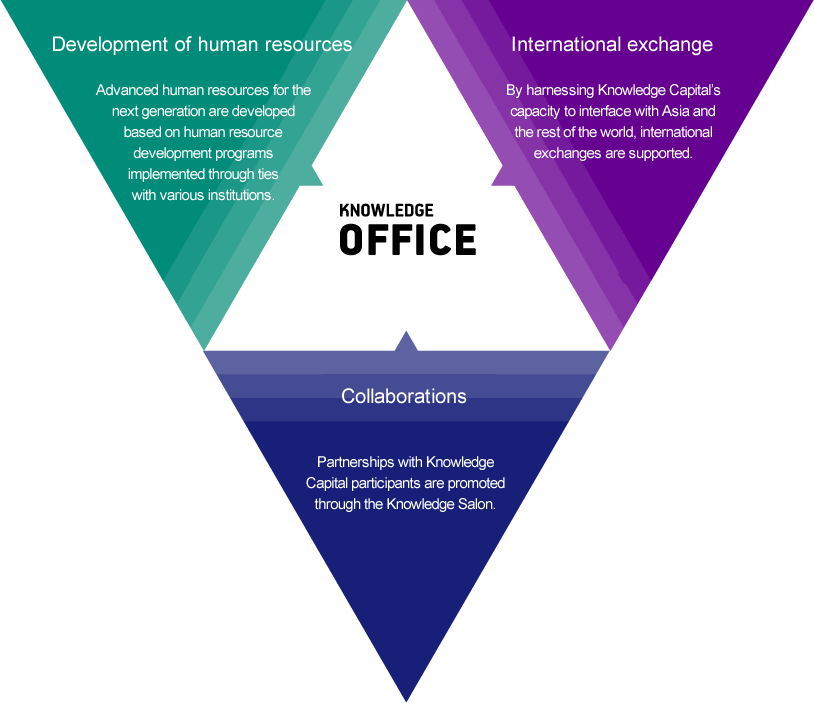 List of participants
Universities
Osaka University(VisLab OSAKA)
Tower C 9F

Government・Research institutes
Companies
Use of the KNOWLEDGE OFFICE.
More detailed information is provided to those who wish to know more about the KNOWLEDGE OFFICE. Contact us through our inquiry page if you have any questions or comments.