KNOWLEDGE THEATER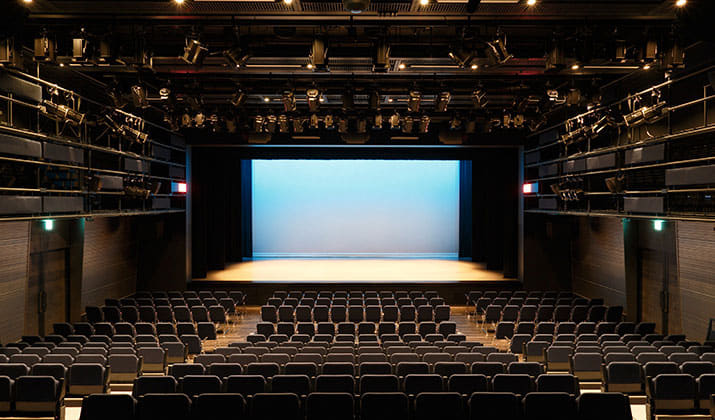 From art and culture to business information. A multipurpose stage for transmitting high-quality programs.
Capable of seating approximately 380 persons, this is a multipurpose theater where programs across a wide range of fields – including premieres for stage performances, preview parties, and the results of research conducted through Knowledge Capital – can be enjoyed. Linked directly to Osaka Station, this facility can be used as a site where programs representing a diverse array of fields can be introduced while taking advantage of a favorable location in terms of keeping visitors unexposed to wet weather.
This facility can be use for a diverse array of programs irrespective of genre.
Entertainment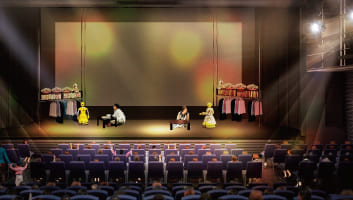 Make the most of the reasonable seating capacity to take on the challenge of hosting anything from progressive theatrical arts and cultural works presented for the world at large to entertainment vehicles aimed at sophisticated audiences residing in Osaka and the Kansai region.
Examples: theatrical performances, preview parties, award shows, and events
Business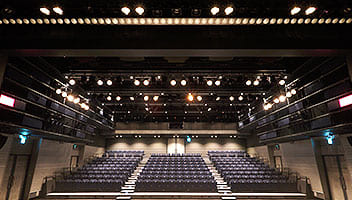 Can flexibly accommodate events across a wide range of different genres. This facility can even be converted from a theater configuration into a parquet-centered configuration.
Presentations of new products, press releases, and other such events to which important clients and members of the media are invited can also be held. Links with the conference rooms at Tower B10F and Tower C8F, the first floor Cafe Lab and the Convention Center on the second underground floor can be harnessed to deliver high-quality presentations. This facility can also be used for business seminars, lectures, academic society meetings, initiation ceremonies for new employees, and more.
Examples: meetings of academic societies, forums, initiation ceremonies for new employees, symposiums, company information sessions, press releases, press conferences, and entrance ceremonies for academic institutions
Conference rooms (tenth floor of Tower B and eight floor of Tower C) are linked to the first-floor CAFE Lab., EVENT Lab. on the first underground floor, and Convention Center on the second underground floor to enable a bustling atmosphere imbued with novel appeal.
Use of the KNOWLEDGE THEATER
More detailed information and support are provided to those who wish to know more about the KNOWLEDGE THEATER and those who are thinking about participating. As staff members will be happy to provide support to enable potential usage and applications to be grasped in a concrete manner, contact us through our inquiry page if you have any questions or comments.