KNOWLEDGE SALON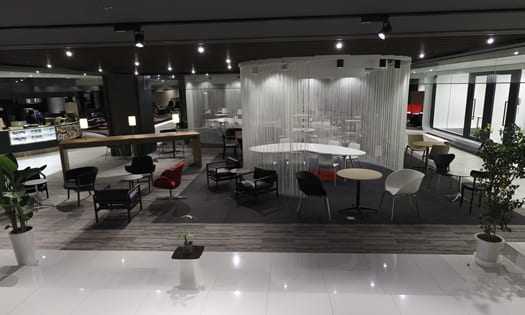 Salon concept
The KNOWLEDGE SALON is a members-only salon that aims to create new values through encounters and interactions by business persons, researchers, people tied to universities, creators, artists, and others that go beyond their respective fields of expertise.
In addition to the simple appeal of savoring new encounters, members will also receive support for project launches and be put in touch with companies and people that meet their needs.
A wide array of values is provided – such as in terms of the creation of new lifestyles, the realization of new projects, and the promotion of collaborations – thanks to a relaxing space where conversations can be enjoyed, project rooms (meeting rooms), work space, a presentation lounge where members can announce the details of their own activities, and various other sites, as well as the personal support of exclusively contracted salon managers.
Encounter
Meet people who possess information relating to fields or communities with which you have few opportunities to come into contact with or who can offer enhanced concepts of value.

Interact
New sources of inspiration and resonation will emerge from interactions, participation in workshops, and project launches.

Discover
Instead of simply possessing values received from others, be aware of the new values and possibilities emerging from within yourself through the pursuit of activities.

Grow
Achieve growth by repeatedly undergoing a process of rebuilding through the awareness, analysis, and discovery of your own worth.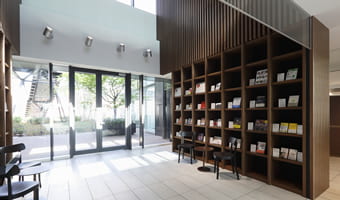 Library
Relax and peruse the Library's books to stimulate the flow of ideas, or enjoy refreshment as you take a reading break.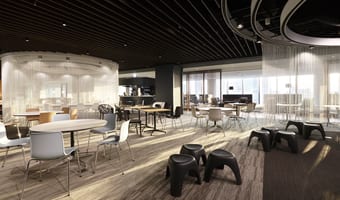 Café Lounge
Converse with other Salon users or conduct casual meetings with associates in the Café Lounge.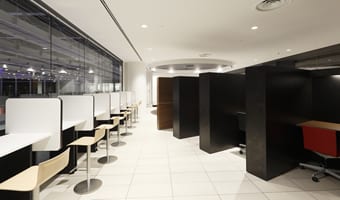 Work Space
Use this quiet individual work space to access your laptop and concentrate on your work.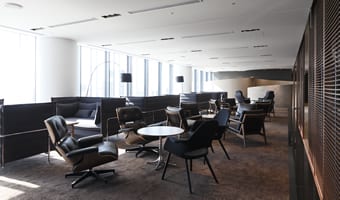 Main Lounge
Enjoy relaxing and enriching conversation and camaraderie over meals or drinks. Semi-private seating is also available.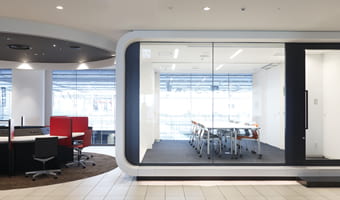 Project Room
The Project Room houses private conference rooms for brainstorming and meetings. Presentation equipment is also available.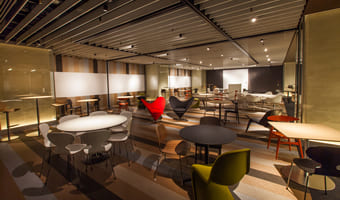 Presentation Lounge
Use this presentation space as a venue to convey your endeavors. Seating is available for approximately 100 people, with adjustable partitions and space for simultaneous presentations and discussions.
Examples of equipment and services

*A feel is charged fo some of equipment and services.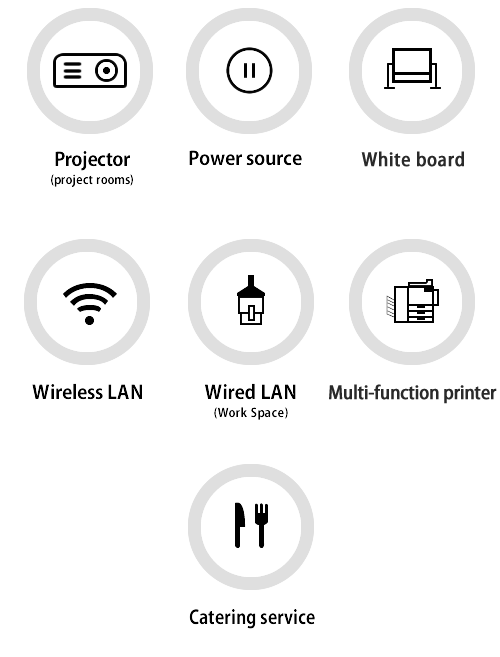 Location
Knowledge Capital 7th Fl., Grand Front Osaka North Building, 3-1 Ofuka-cho, Kita-ku, Osaka
Hours
9:00 - 23:00
Closed
Open year round
Floor area
1,420m²
Capacity
Café Lounge: Seating for 112
Main Lounge: Seating for 52
Project Room*: 8 rooms (Total seating capacity: 86 persons)
Work Space: Seating for 25
Presentation Lounge: Seating for 98 (Includes work space seating for 11)
*Project Rooms may be used by reservation only. Reserve rooms at the Knowledge Salon reception desk.
Use of Project Rooms is limited to two hours per week. Up to two reservations may be made at a time , a maximum of one month in advance.
Information
06-6372-6438 (Knowledge Salon reception desk)  Contact us with the online form
Floor Map
Membership Information
Membership salons promote the creation of new value through cross-disciplinary encounters.
Membership Plan (Prices)
Regular members may be accompanied by 10 guests.
Regular Membership (Individual/Corporate)
Individual
100,000 JPY annually or 9,000 JPY per month (plus tax)
Corporate*1
100,000 JPY annually (plus tax)
Regular Membership (Individual/Corporate)
Individual
100,000 JPY annually or 9,000 JPY per month (plus tax)
Corporate*1
100,000 JPY annually (plus tax)
*1 Corporate membership consists of one member only per contract. Multiple members per contract are not permitted.
*In addition to the membership fee, a one-time registration fee of 10,000 JPY (plus tax) is required at the time of registration.
*Individual and corporate memberships provide the same benefits.(Documents required for registration and payment methods differ. Membership billing addresses also differ for individual and corporate memberships.)
Application Process

Applications for membership are subject to review and approval.

Knowledge Salon Membership Registration
Please note: Knowledge Salon membership is subject to review and approval.
Approval is granted approximately two months after receipt of the membership application.
Apply by email
Apply by email(salon@kc-i.jp)
*Please write your name and "Membership Application Request" in the subject line.
*Please write your name and "Membership Application Request" in the subject line.
Submit your membership application by email
Introductory meeting
Interview
Submit required documentation and photograph
Invoicing and payment confirmation
*Issued within 7 business days after receipt of documentation
*Membership card issued after payment confirmation
Official Knowledge Salon membership
*Receive your membership card at the Knowledge Salon
Submit an inquiry to the following email address if you wish to know more details, apply to become a Salon member, or have any questions or feedback to share with us.