Salon Event Report
Thursday Salon Report
Theme:

Documentary Short Film "We Are Linked " (running time of 30 minutes)
Date of event: Aug. 7, 2014
First inspired by the Damah Film Festival in Hiroshima in 2012, "We Are Linked" is a documentary film, directed by Man Lam and shot in April 2013 in Hiroshima, made in the hopes of world peace.
Director Man Lam lost his grandfather in World War II.
The film includes an interview with the mother of Mr. Tsubouchi, whom Man Lam met in Hiroshima, and a recounting of her experience as a victim of the atomic bombing.
This film, as a healing "finest gift for families" in which sadness is shared between both sides, offers watchers the opportunity to pause and consider once more the nature of peace.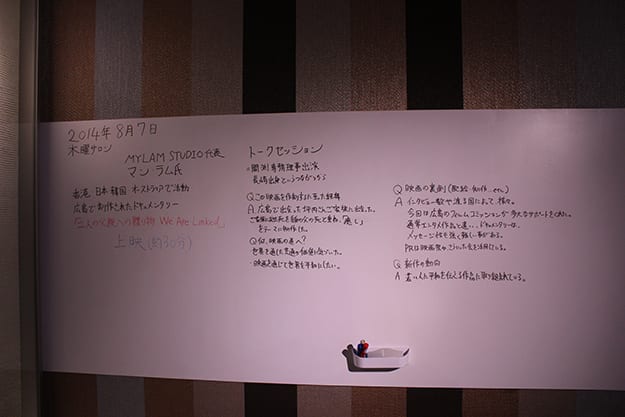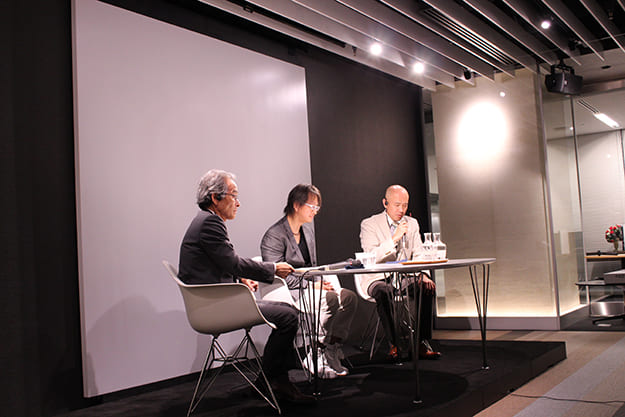 Profile of the Knowledge Donor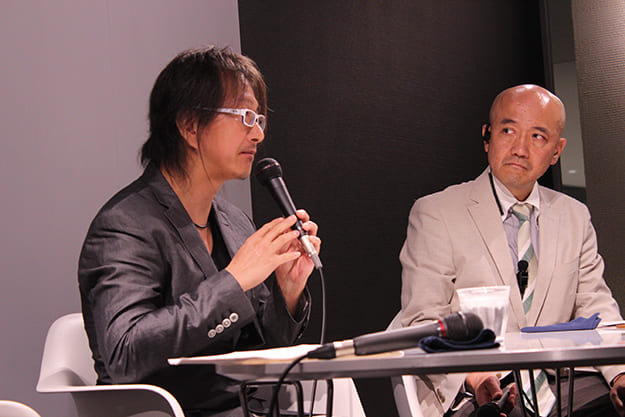 Man Lam
Born in Hong Kong. Director of MYLAMSTUDIO.
Launching MYLAMSTUDIO as a film director in 2001, Man Lam works on lifestyle, tradition, and documentaries. Taking photos and editing his work himself, Man Lam employs new image analysis technology and editing technology as his base to create content, as well as extend his work to endeavors that include screenplays, storyboard illustration, entertainment branding, and wellness development.
He has been active as a Salon member since 2014 due to his connection with Hong Kong Cyberport, a partner company of Knowledge Capital.
Knowledge Donor Interview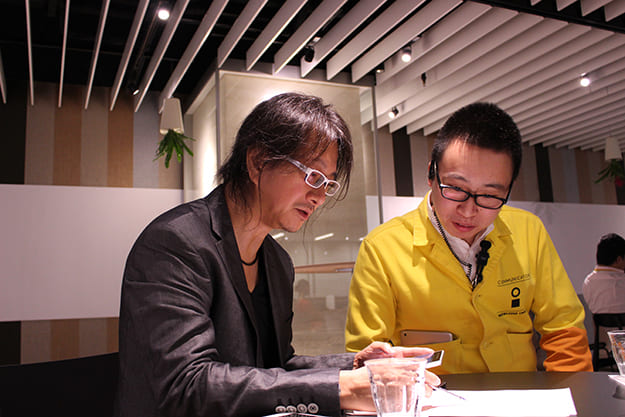 How do you feel about having taken part in the Thursday Salon?
The Thursday Salon included a panel discussion and other interaction with participants, which made it a great experience. Not only did I get to have the film screened, I was also able to communicate some of the deeper meanings of the movie in the exchange of opinions that took place. That was really wonderful.
What do you expect from the Knowledge Salon in the future?
I'd like to see a lot more people come. That's all.