IMPETUS AND MOVEMENT EXPAND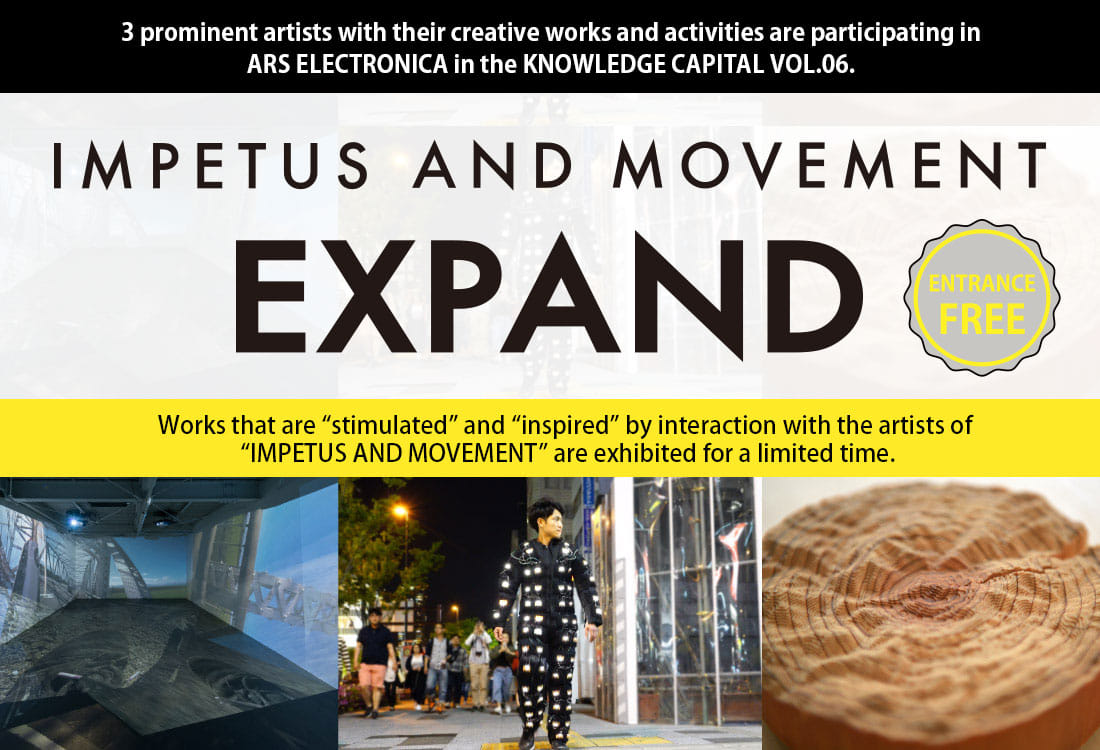 Participating artists
Yushi Yashima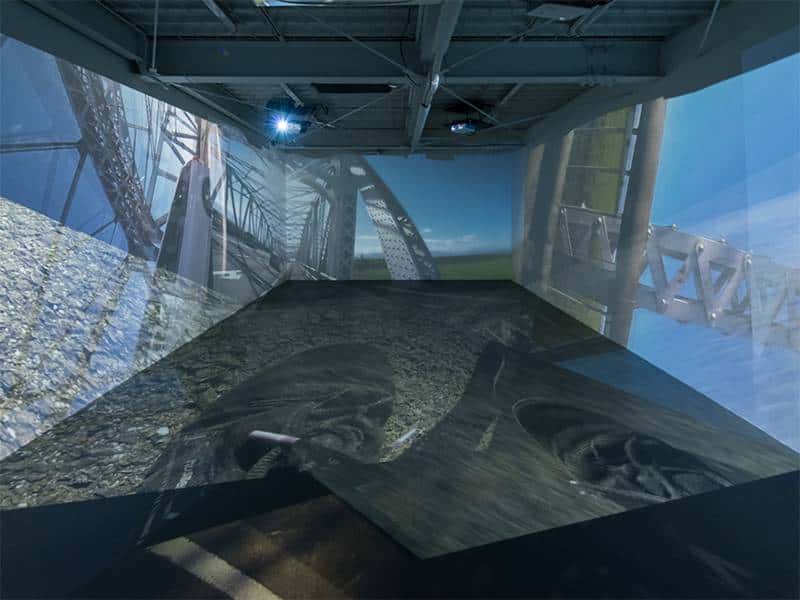 Project Dive -Methods to trace a city
Experiment of moving image with multiple perspective Cameras.
Entrusting a camera. This work is a multi-channel video installation where I strap multi- cameras to my body (both wrists, both ankles, my forehead, and the back of my head), and simultaneously film the scenery while I am walking around. This is not filming for a subject, but rather to record the scenery while following the photographer's body. The scenery, projected onto 6 screens, deconstructs the sense of a unified world and body, and provides a rift to the aspects of a world with myself at the center. In this exhibition, he will Conduct an experiment of the image to be creative and exercise by the move and perceptual.
3D system development and Technical cooperation with Shogo Tanaka.
Schedule

10/5(wed.)~10/9(sun.) 10:00~21:00

*10/5(wed.) 13:00〜21:00, 10/9(sun.) 10:00~19:00
Venue

The Lab. 2nd floor / Active Studio
Artist Profile

Yushi Yashima

Born in Kobe in 1981. Regarding his work creation as one method to trace society, he conducts presentations that focus on visuals, three-dimensional objects, and installations. By accumulating the pieces of information that don't remain in the memories and are scattered about everyday life, he sheds light on internalized norms and visions of society that have not been seen.
In the major works , "Formless works" samples the memos you see at stationery and book stores where people test out writing utensils, and creates works by extracting the writing leftover on those memos. <First prize The11th Gunma Biennale For Young Artists in The Museum of Modern Art Gunma> ,etc.
Takayuki Okamoto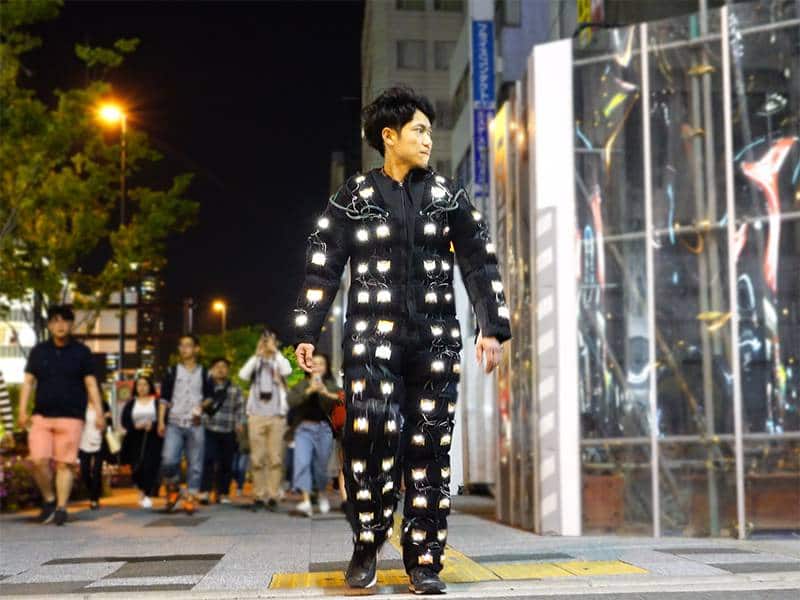 ×man antenna  -microwave- & open studio
An antenna to capture microwaves, a high brightness LED and a motor to convert the energy to the intensity of light and vibration are integrated into single module. 112 modules are uniformly disposed on the special suit that fits one's body by the air flow, and it enables a person to experience the field of electromagnetic wave. During this exhibition, he opens the laboratory and the space for demonstration at Active Studio, as well as the artist himself is planning to wear the suit and go out to the central area of Umeda, to demonstrate the electromagnetic wave experience.

Joint project with:
Tomohiko Mitani (Associate Professor at Research Institute for Sustainable Humanosphere, Kyoto University)
Takashi Inoue (Inoue Bros.)
Schedule

11/1(tue.)~11/6(sun.) 12:00~21:00
Venue

The Lab. 2nd floor / Active Studio
Artist Profile

Takayuki Okamoto

Based on the idea that art plays important role for human evolution, Takayuki Okamoto seeks to discover novel images for a human body. His works have diversity in their style, such as installations, performances, and interactive arts, and in the motif that ranges from global scale to subtle phenomenon which can't be perceived by the five senses. One of his major works is "×man vibration", which received Excellent Award of Art Division at the 10th Japan Media Arts Festival.
Makoto Hirahara
GeoLog
GeoLog is a sculpture of topography that the landform where the tree grew is carved on the tree itself.
This work focuses on features of a tree not only as a material, but also as individuality of life.
Growth rings made of the weather and surroundings, and topography formed by upheaval and erosion are the consequences of respective impetus and movement, and they are integrated into one form of art.
Nested structure of the growth rings and the landform is observed in it, and at the same time, broad visions inside and outside the structure will be perceived.
Schedule

11/1(tue.)~11/6(sun.) 10:00~21:00
Venue

The Lab. 3rd floor
Artist Profile

Makoto Hirahara

Makoto Hirahara is an artist whose creation covers wide range of works such as interactive arts, installations, intellectual toys and products, under the theme of interaction of persons and objects. More recently, he has been creating works with the motif of vegetation, represented by "Yeda", hypsiloid building blocks with magnets to attach one to another, and "GeoLog", a series of wooden sculptures that the topography of the tree is carved. Currently, he is an associate professor at Osaka University of Arts, the faculty of Arts, Art and Science Department, and is a member of artistic group "C-DEPOT".
"IMPETUS AND MOVEMENT – School Programme" was organized on Friday, 19 August.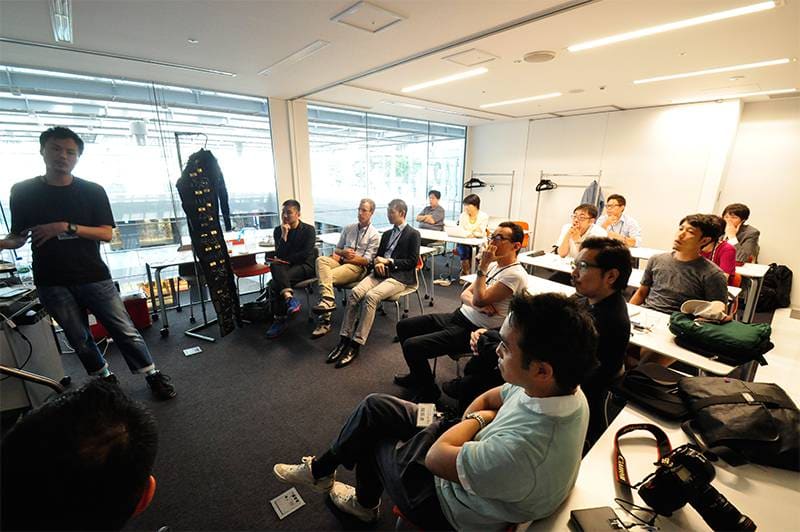 An exchange programme for 3 participating artists with Nero Akamatsu, Yasuaki Kakehi, Akira Wakita, and members of ARS ELECTRONICA who gathered for the opening event of "IMPETUS AND MOVEMENT" was organized.
Presenting mutually the exhibiting works and exchanging ideas, there was creative and "passionate" discussion among the artists.

The works of "IMPETUS AND MOVEMENT EXPAND" are completed with "a stimulus" and "inspiration" through the programme.