The cold, cold winter is past, and at last sunny days are here. When the weather is nice, my mood naturally brightens up. Just about now is when I feel as if spring is right around the corner.The other day, I went to a neighborhood antique shop, the Shabby Chic Boutique, which had piqued my interest for a while. The shop was chock full of very cute things that perfectly suit my personal taste. I really wanted to share them with everyone, so I will.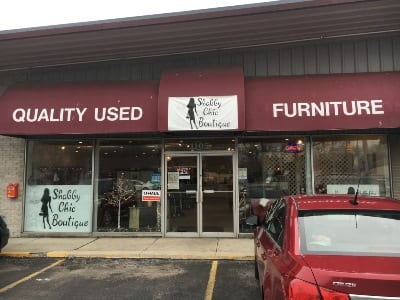 At a glance, it looks like a small shop, but when you go in you see it continues far into the back. It's like a spacious storeroom. There were a wide variety of used goods for sale, including furniture, home decorating items, tableware, and kitchen tools.They all had super cute designs, and there was an array of things of such good quality that you wouldn't think they're used. Each design was incredible, but the staff also very tastefully arranged the displays so that you want to buy them all up on the spot. Just browsing around this shop gives you good ideas about interior design and decorations.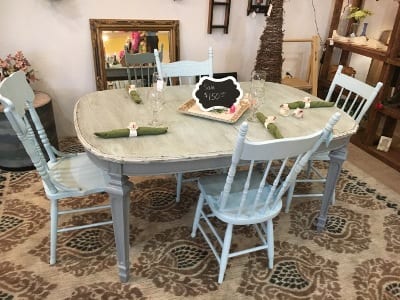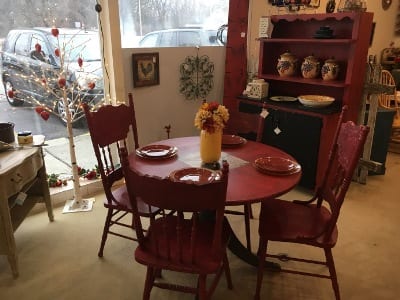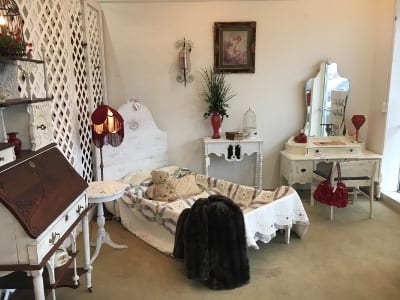 It has a different atmosphere than the shops selling used goods in Japan. There were lots of unique and interesting things, so I'll introduce several here.First, these items were cute and caught my interest.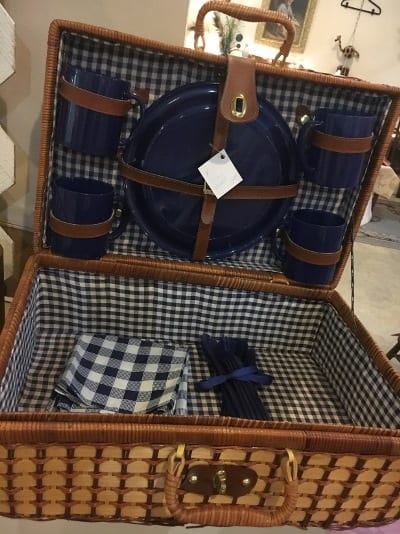 This bag holds a picnic set. It's not as if I have plans to go on a picnic anytime soon, but I was enchanted by the cuteness and couldn't help but want it.Next is this antique chest that looks like a treasure chest. It looks just right (?!) for putting away valuable items.
This is an appliance just for hot dogs. It was the first time I'd seen one. Who knew these kinds of machines exist!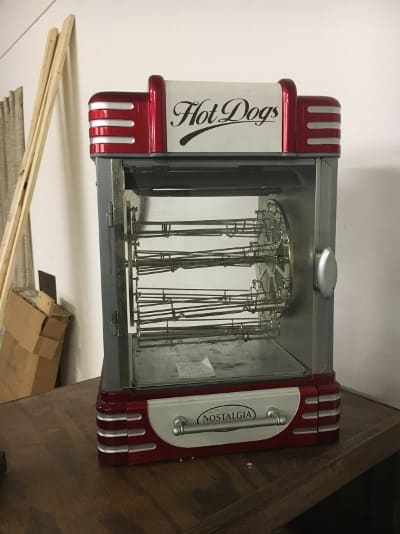 For some reasons, buckeye chestnuts were also sold at 5¢ each. (In a previous post I talked about the buckeye tree in Ohio.)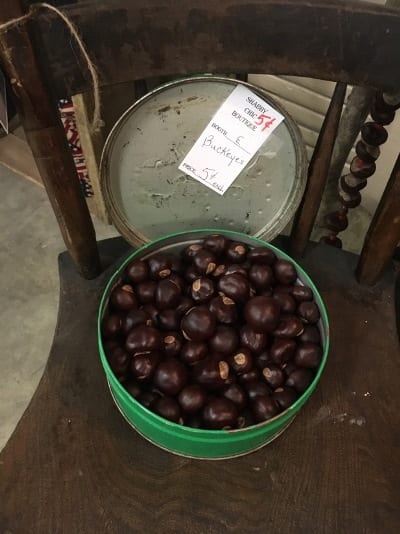 Other items included records and things that you wouldn't know what they're used for if you didn't stop to think about it a little…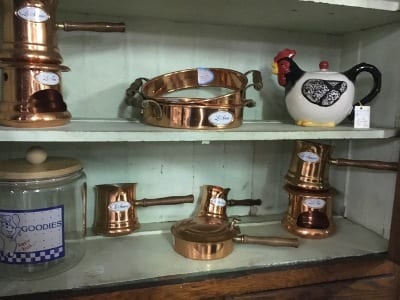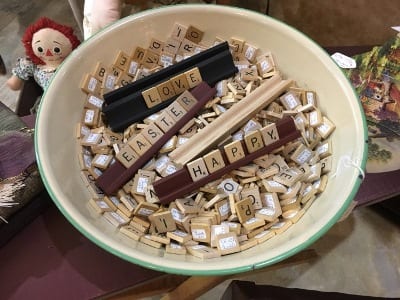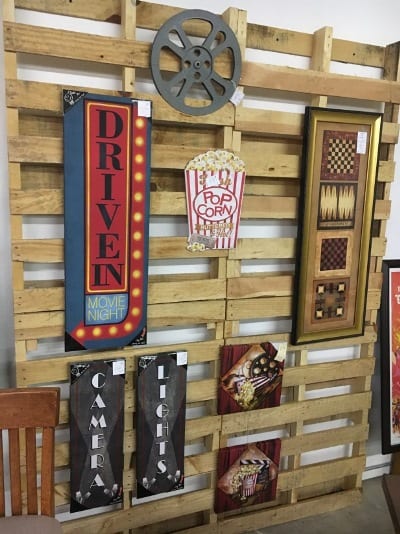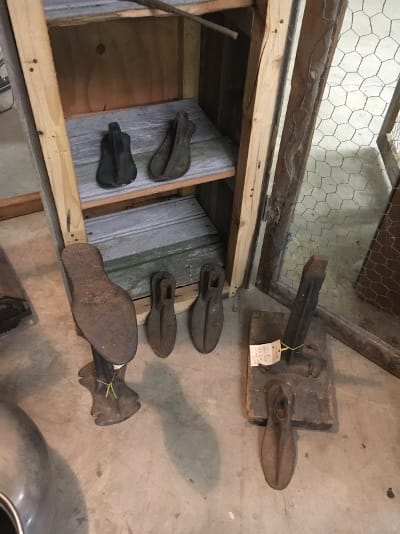 The shop even sells miniature toys and stylish mailboxes.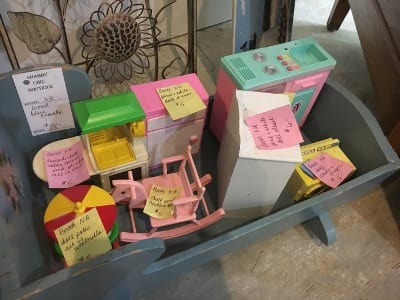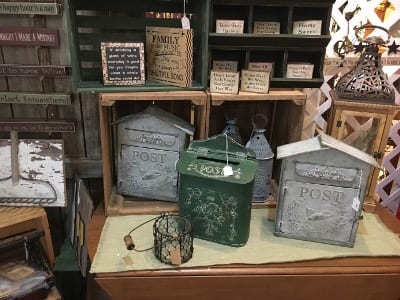 I thought this display was interesting, too.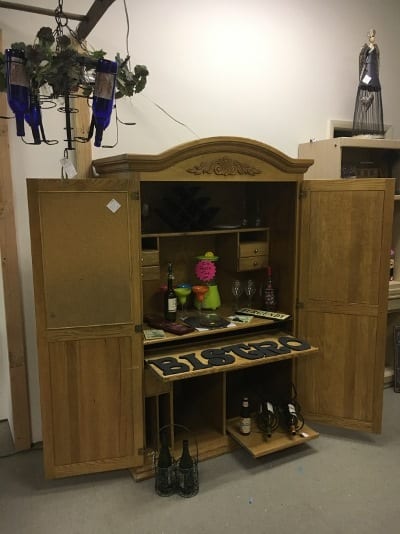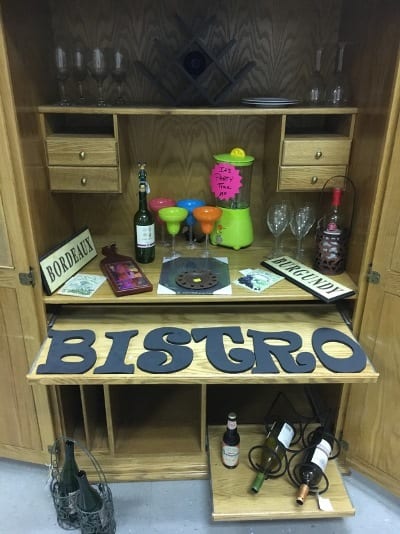 It's a little difficult to see in the photo, but there are wine glasses and a wine rack on the top shelf.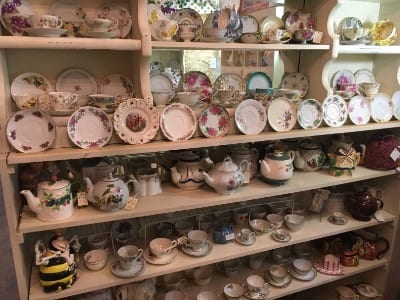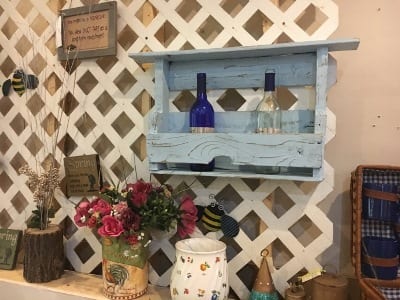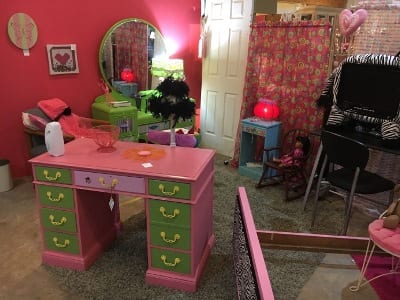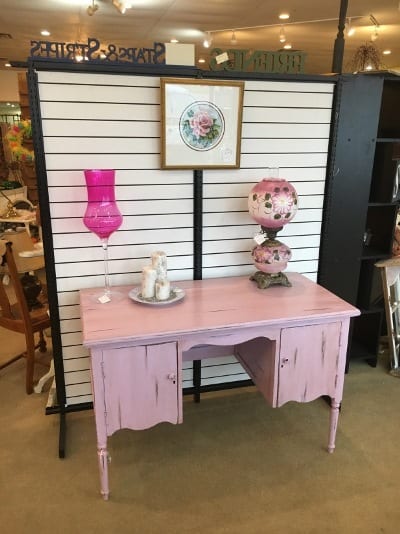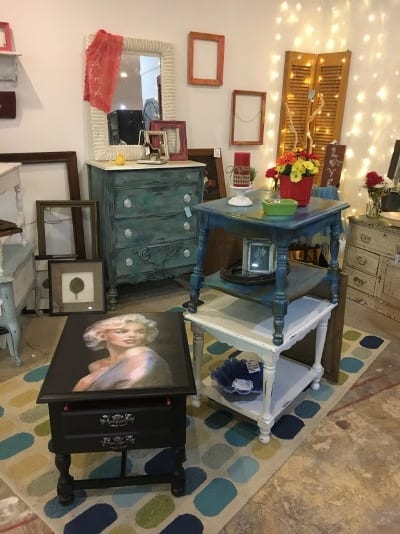 There were a lot of colorful designs I'd never seen before. Just browsing this shop was a lot of fun. Apparently, the goods are frequently changed out, so it's become a favorite shop I'd like to visit regularly.Here, you often see antique shops and recycle shops, but in spring there are also a lot of garage sales (also called yard sales) that are held.In Japan, there is a custom of thoroughly cleaning your home at the end of the year to welcome in the new year, but in America it's called spring cleaning since many people do major house cleaning in the spring.Because of that, Americans get everything in order all at once with a garage sale where they sell items they haven't used in a while or no longer need.The term "garage sale" isn't something we hear in Japan, but it's something like what we in Japan call flea markets. Before having one, you tell your friends and neighbors about it and put up a simple sign on the street to bring in customers. It's held in the yard or garage of your house. Even the items you no longer need are needed by someone else. It's great when something is used and valued for a long time. I have yet to experience a garage sale, but I'd like to make good use of one.It's not only goods, but in America, even old homes (existing houses) have more value the older they are, and they're popular. Even in my neighborhood, there are many people living in homes that were built over 100 years ago. In Japan, there is a strong image of new homes being popular, so that was one thing I found surprising.For some reason, I get a warm feeling from things that have been valued and used over a long period. I also want to carefully use what I own now, and even if my possessions end up with someone else in the future, I hope that someone will continue to value and use them for a long time.
REPOTER
Erika Anderson

Age

Sheep( HITSUJI )

Gender

Female

Job

housewife
I moved to the United States in May after getting married. My hobby is baking.I want to spread the joy of delicate and delicious baked sweets I learned how to create in Japan.