In Japan, the mention of spring brings to mind cherry blossoms and cherry-blossom viewing. Around this time, I yearn for gatherings held underneath cherry trees in full bloom where we watch cherry blossom petals flutter gently to the ground.I expect that Japanese stores have shelves full of cherry blossom-flavored sweets and miscellaneous cherry blossom-themed goods. Here, you don't see cherry blossom products. Instead, you see colorful Easter eggs and Easter bunnies here and there.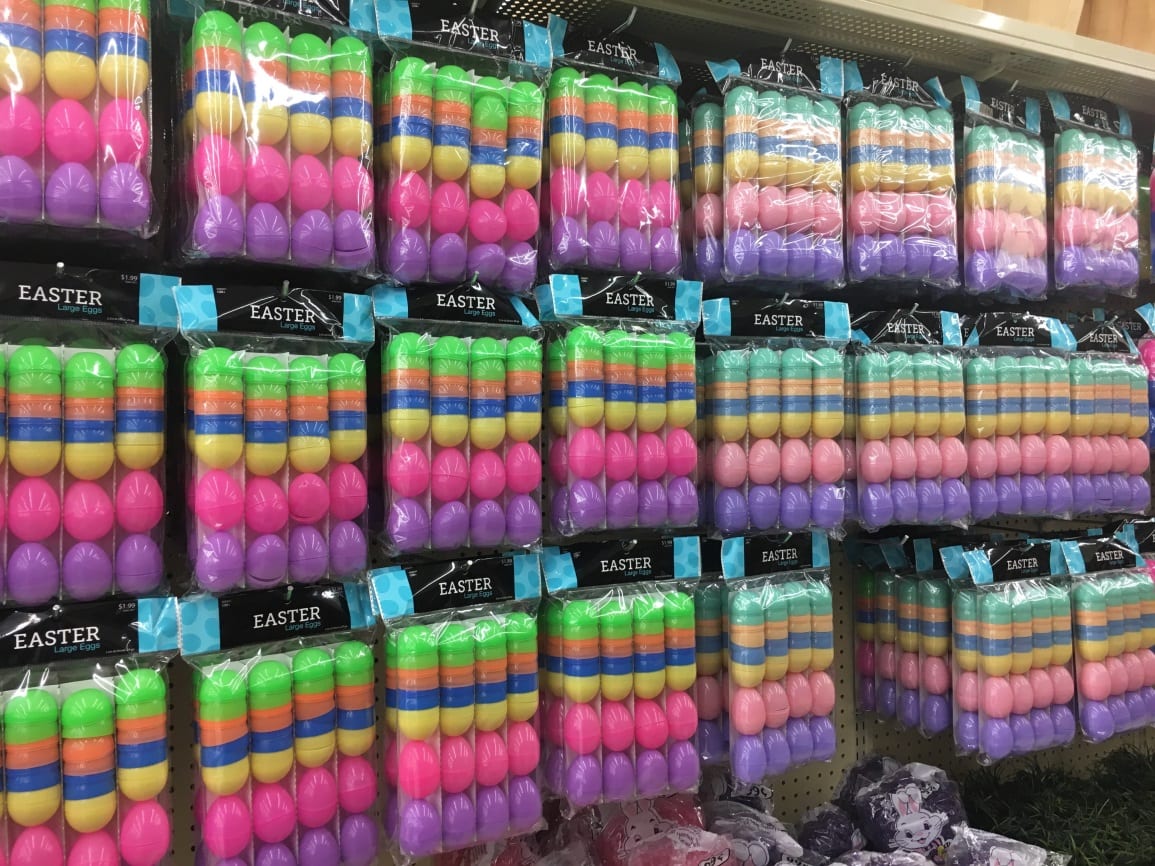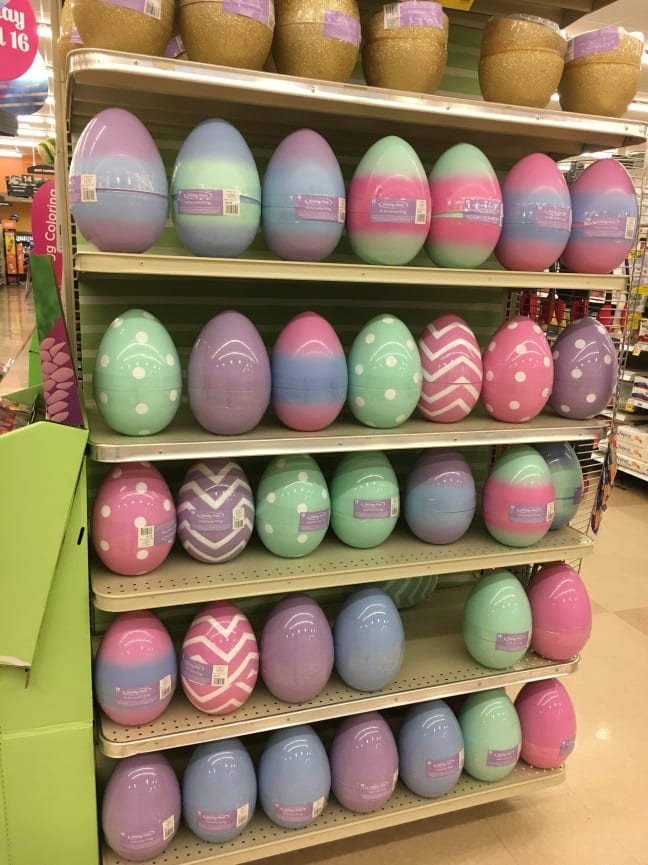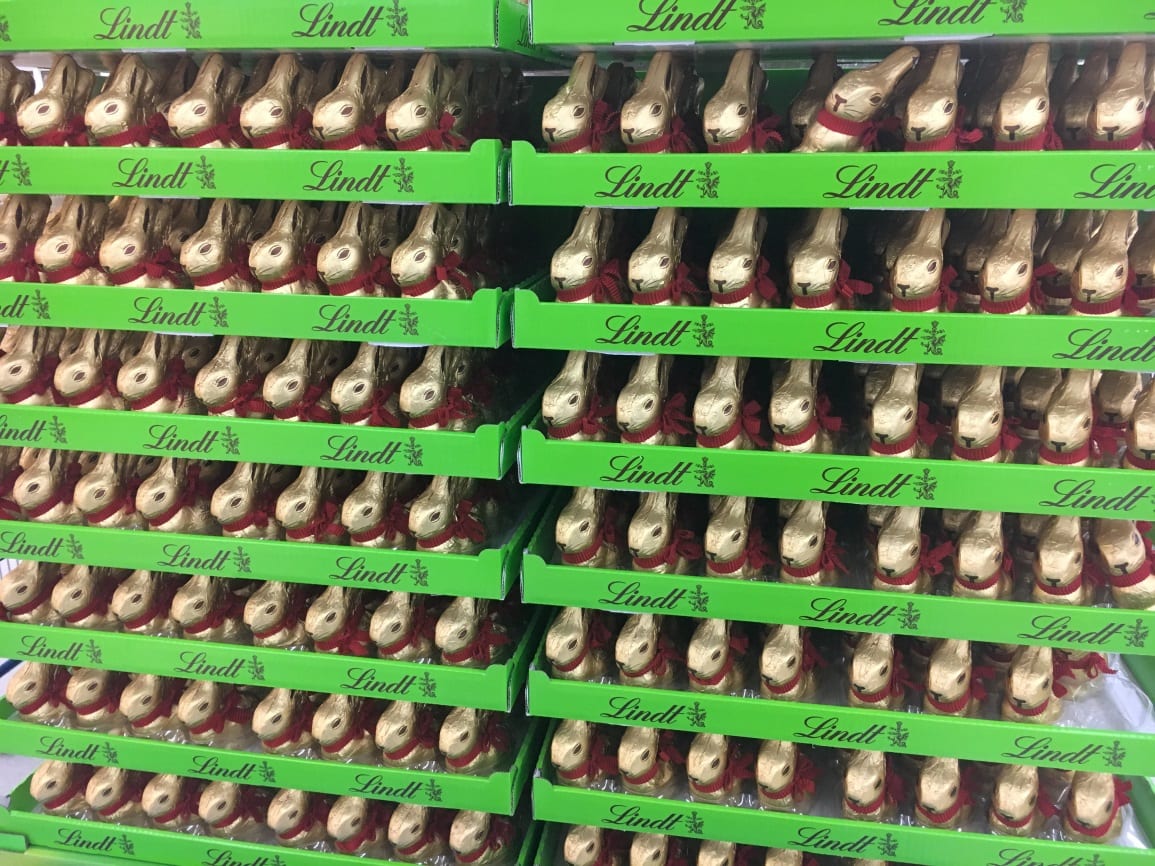 (↑Rows upon rows of bunny-shaped chocolates)
These are the symbols of Easter, a Christian celebration that is coming up soon. Just after St. Patrick's Day ends, every store is filled with pastel colors. Simply looking at the colorful products puts me in a cheery mood!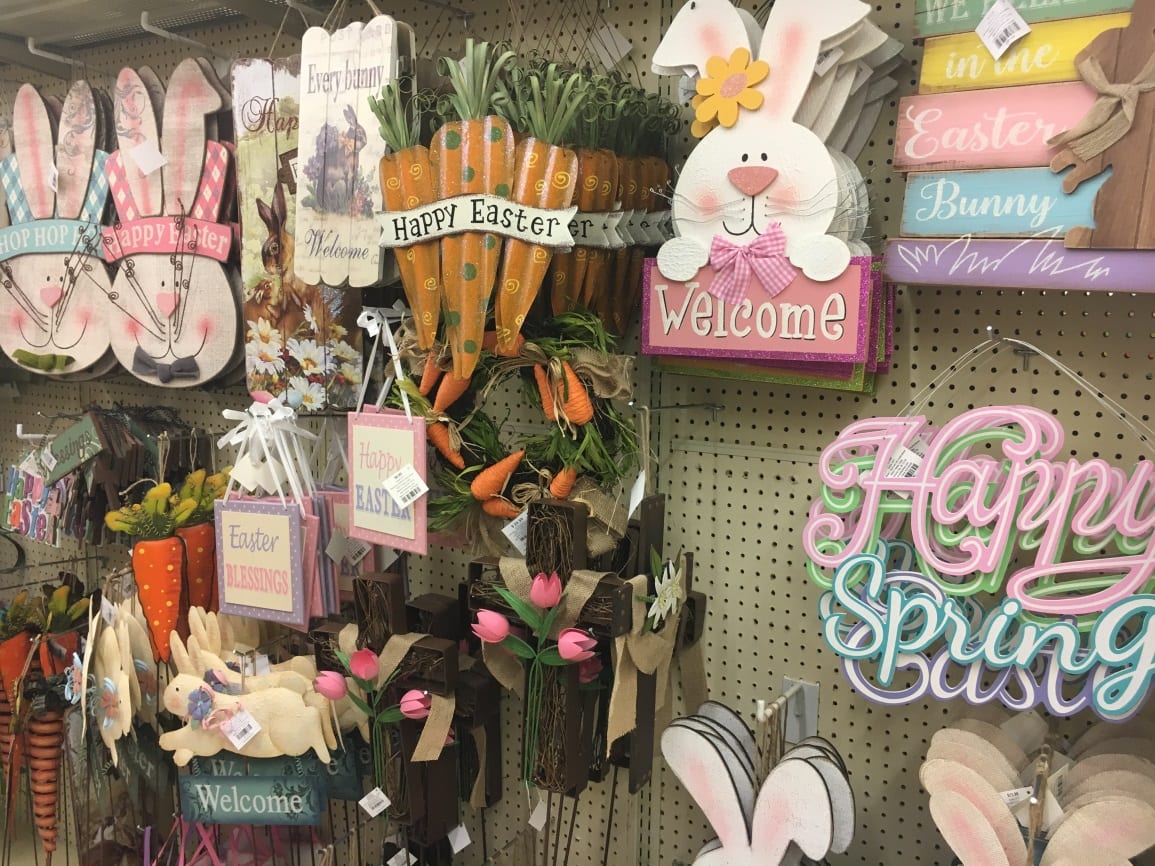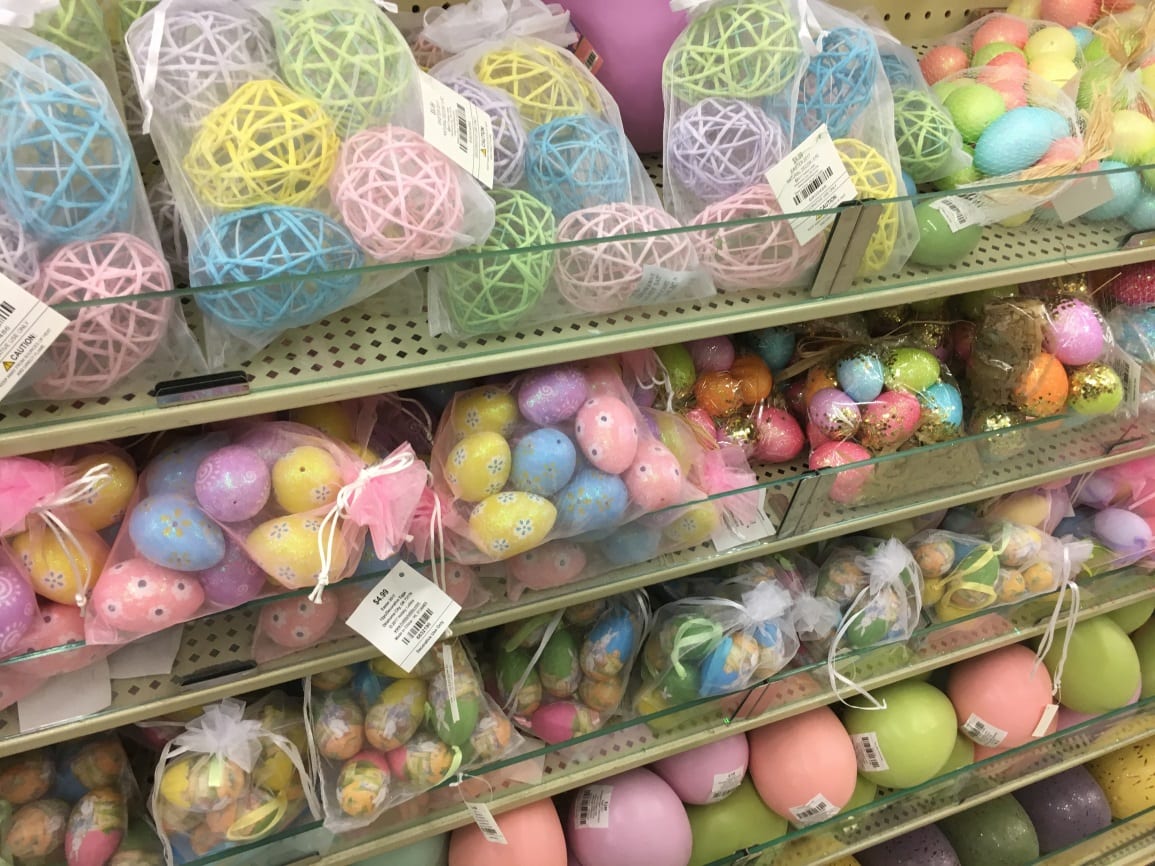 As my first spring in Findlay approaches, I get the sense that looking at these colorful Easter eggs and bunnies signals that spring is coming in America.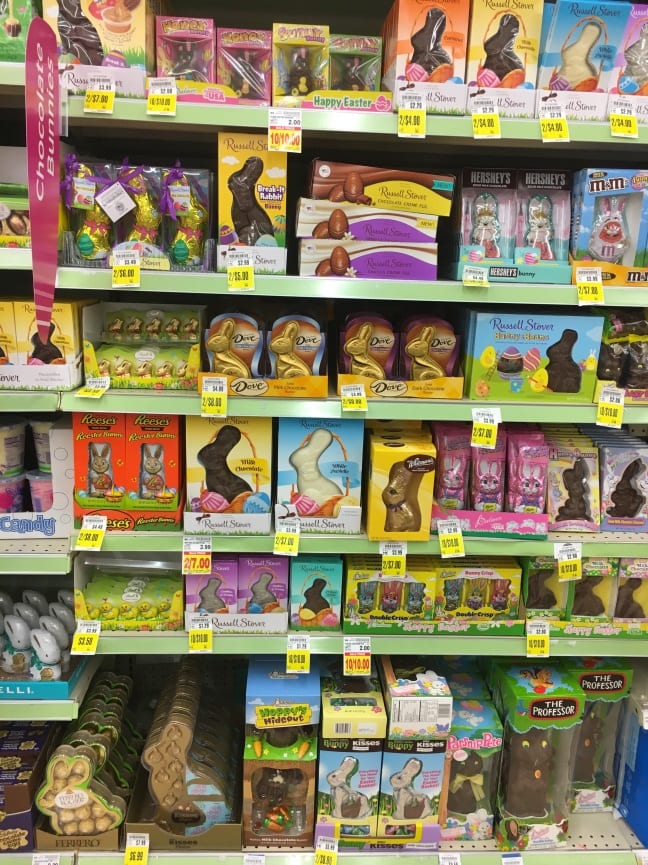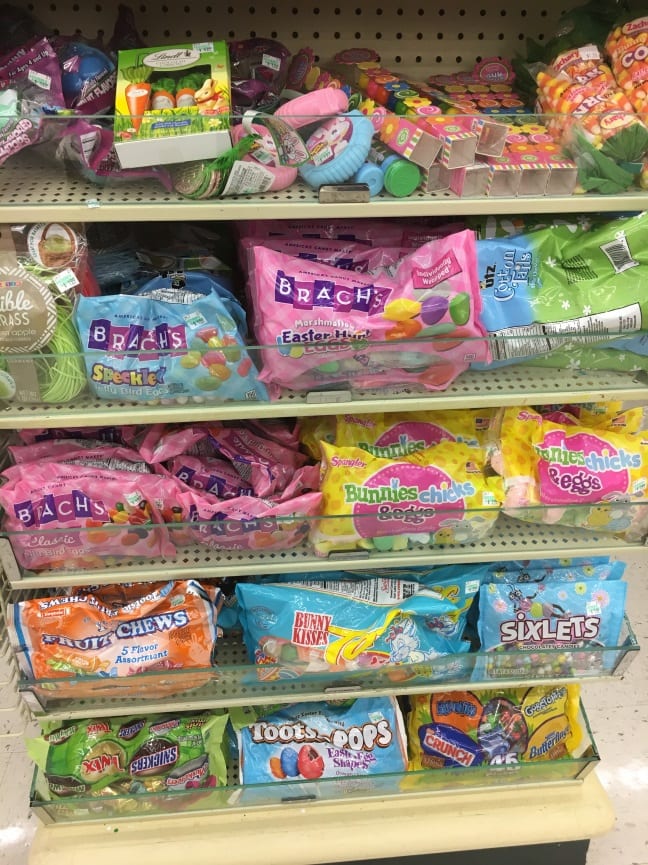 Every Easter treat is super cute and interesting. They include bunny and egg-shaped chocolates and candy, chocolate carrot cake (probably based on the image of rabbits eating carrots), chocolate Easter bunnies around 1 kg in size, and much, much more.These "Peeps" are famous sweets that everyone in America is familiar with.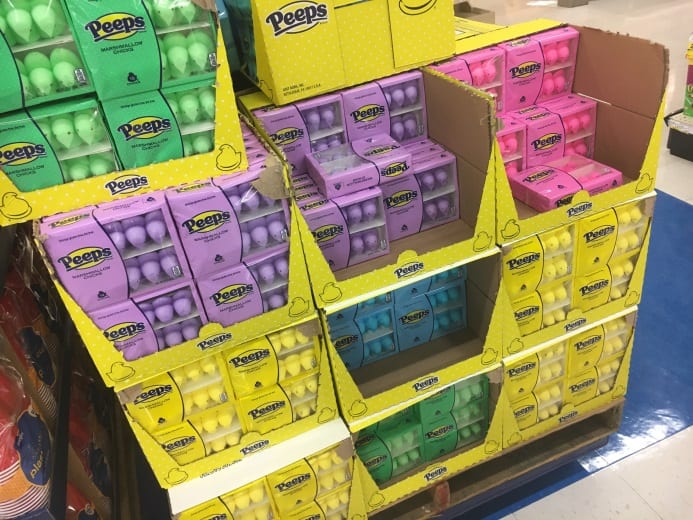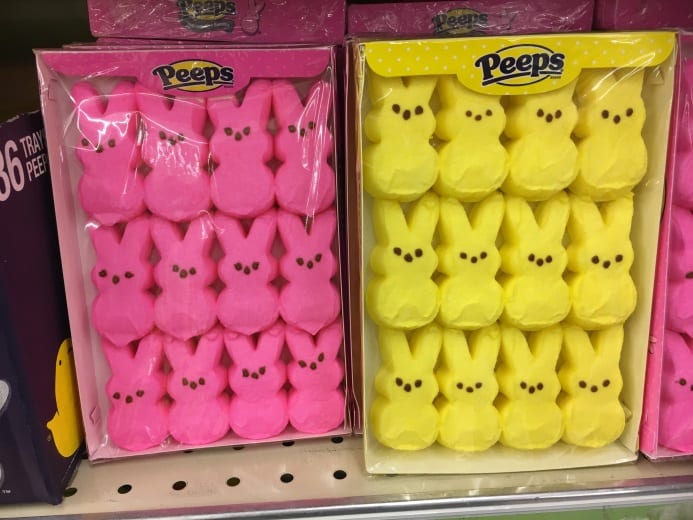 They're marshmallows sold in various colors and shapes. When it's almost Easter, the shelves of every supermarket are lined with Peeps shaped like bunnies and chicks, which are symbols of Easter.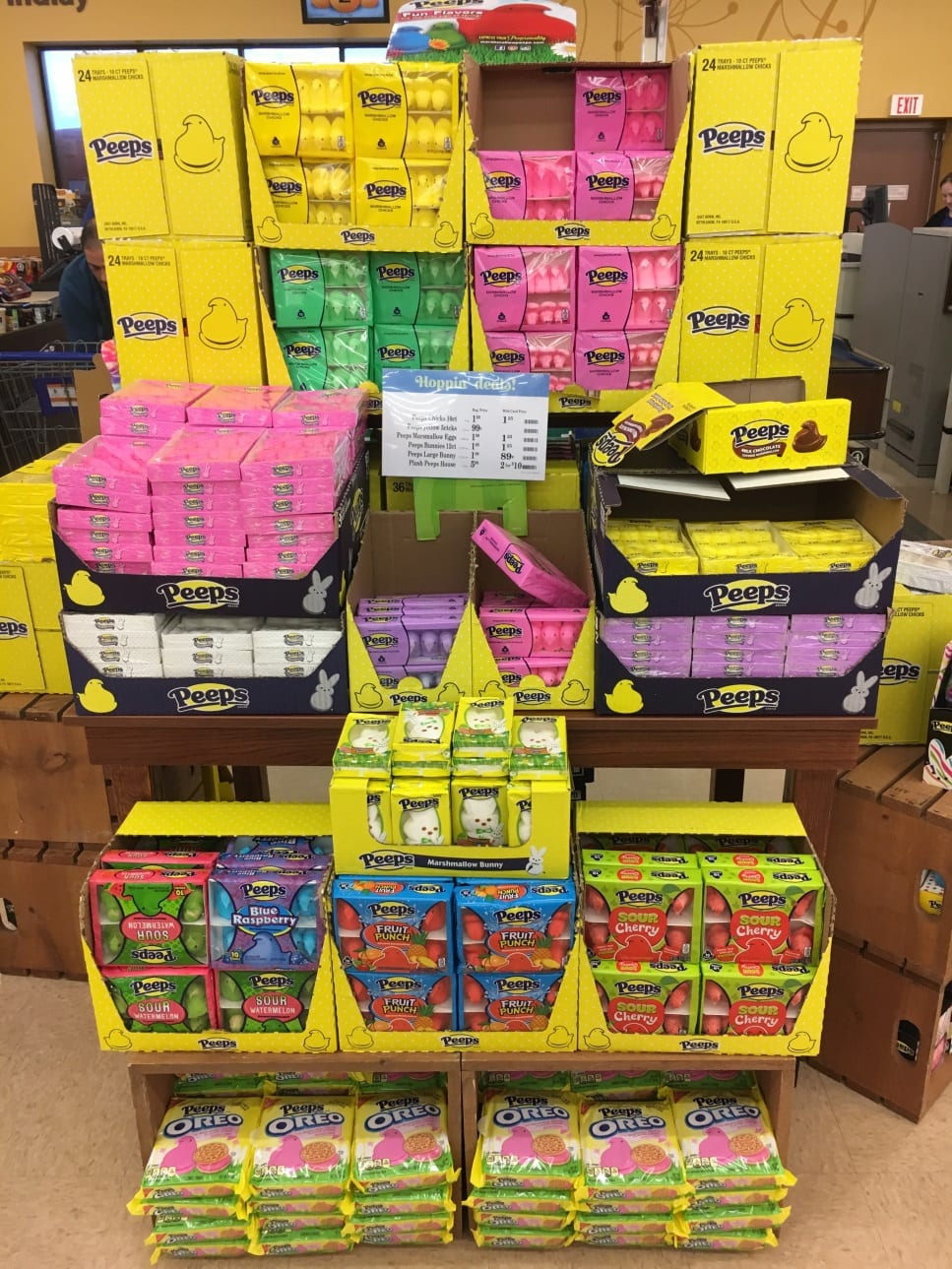 They're sold not only in pink and yellow, but also in blue, purple, red, and green…There are so many flavors and colors, too, that you never see in Japan, such as blue raspberry and party cake. It's pretty interesting. I was a bit surprised to see there are even Oreo cookie-flavored Peeps!! (They're pictured on the bottom in the above photo.)Apparently, these Peeps are not just for eating, but are used for things like decorations and art. There are also lots of cute goods, so they'd probably make good American souvenirs. They're also fun to look at, so if you like, try an image search for Peeps!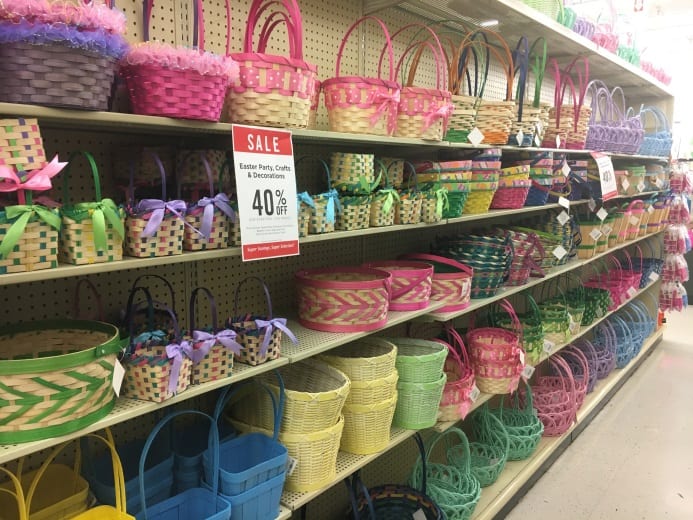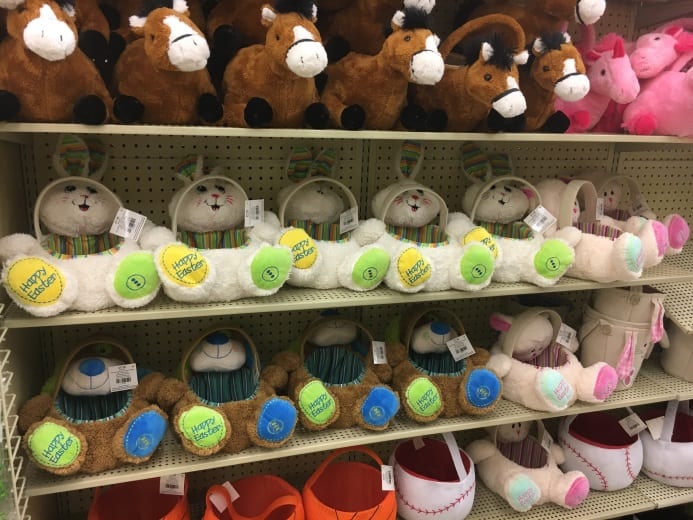 Families with children paint or decorate eggs and display them in their homes, or hide them in their homes and lawns and the children have an Easter egg hunt. (The plastic eggs have small sweets or money inside.) Because of this, stores also sell baskets of various color and size, plastic eggs, and coloring kits for decorating eggs.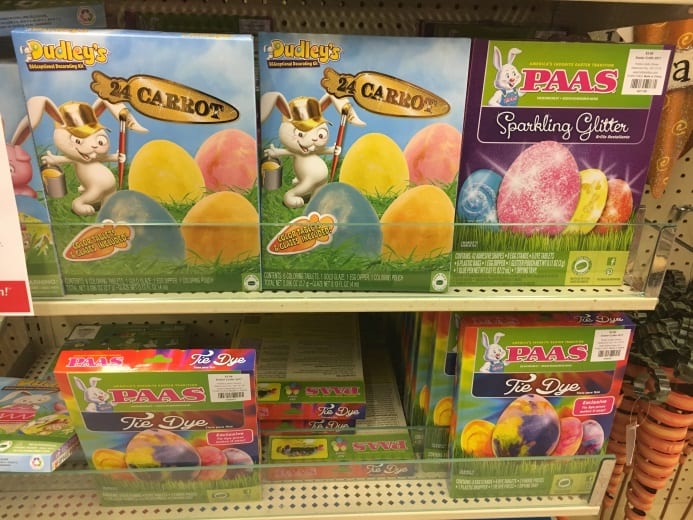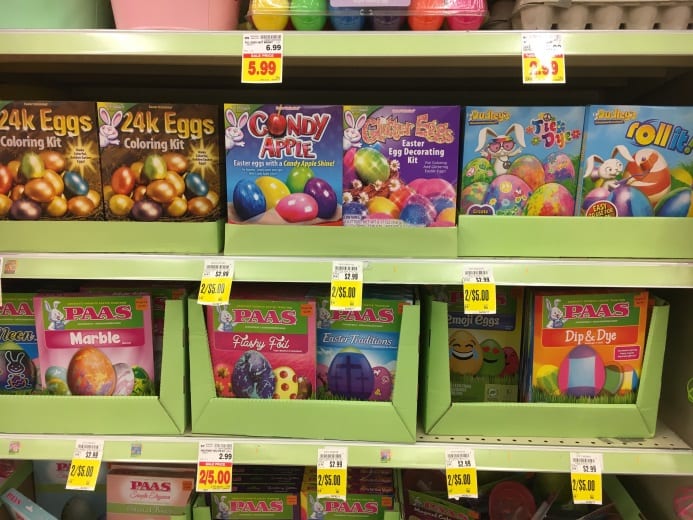 The date that Easter is celebrated changes each year, but this year it's on April 16th.It's interesting how the change in seasons is felt in completely different ways, depending on where you live.
REPOTER
Erika Anderson

Age

Sheep( HITSUJI )

Gender

Female

Job

housewife
I moved to the United States in May after getting married. My hobby is baking.I want to spread the joy of delicate and delicious baked sweets I learned how to create in Japan.