I went to the Bridal Expo that is held here once a year in Findlay. It's sponsored by the local newspaper, The Courier and was a much bigger event than I'd expected. There was quite a lot of content, so I thought I'd share it with you. I was really interested in what kind of preparations couples make when planning for a wedding in America. As soon as I entered, I was given a pink necklace to put on so that I'd immediately be recognized as a bride.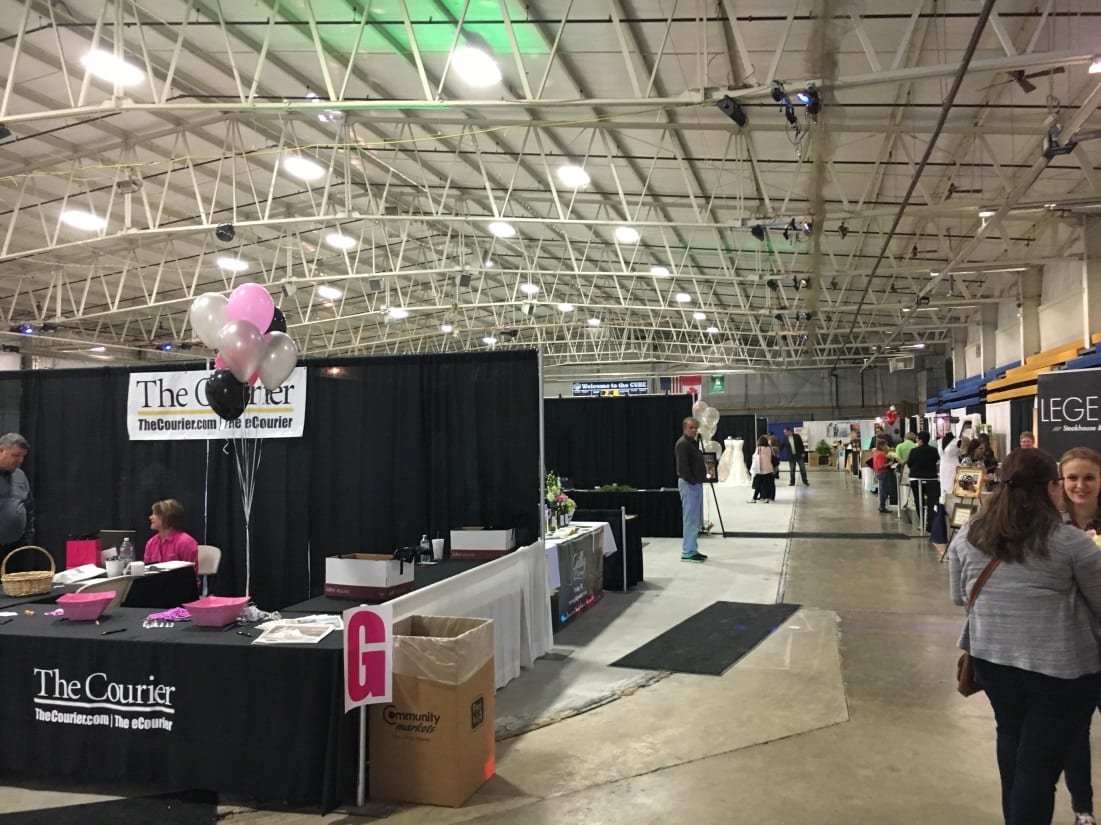 The expansive site had around 80 different booths, and you could hear voices throughout asking questions of visitors like, "When is your big day?!" and "Have you set a date yet?" (I must've answered the same question many times…)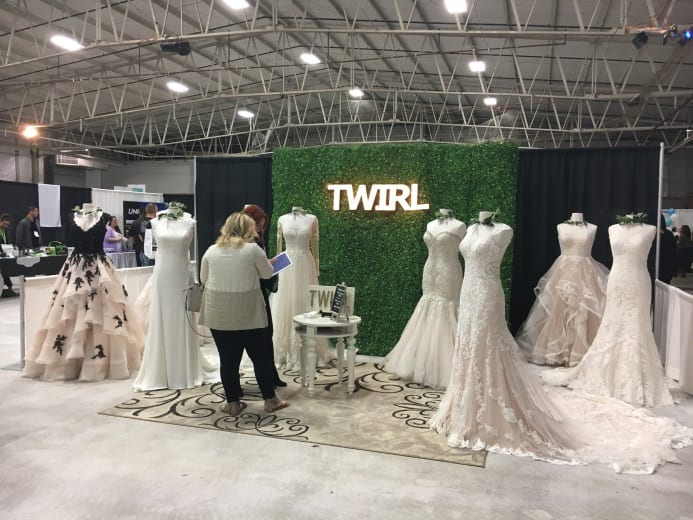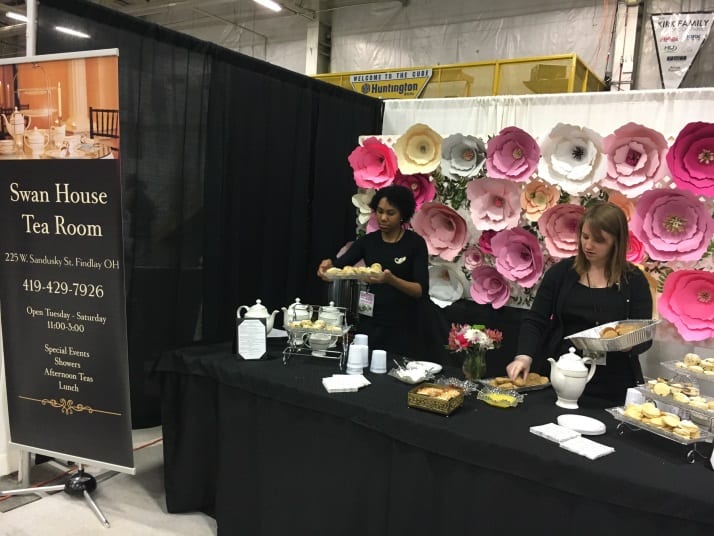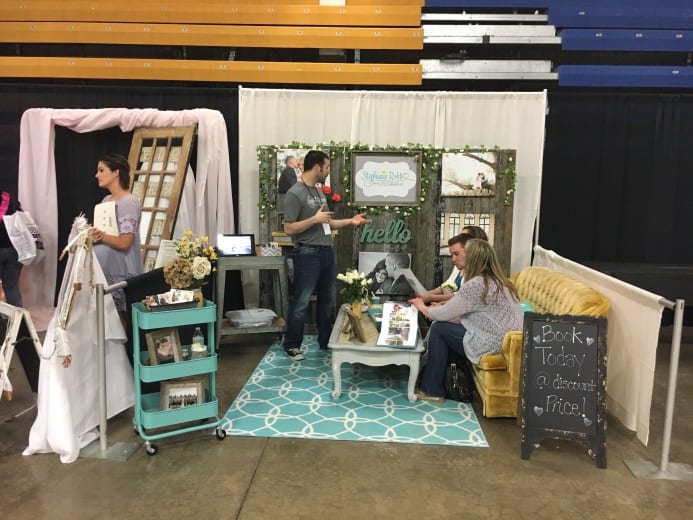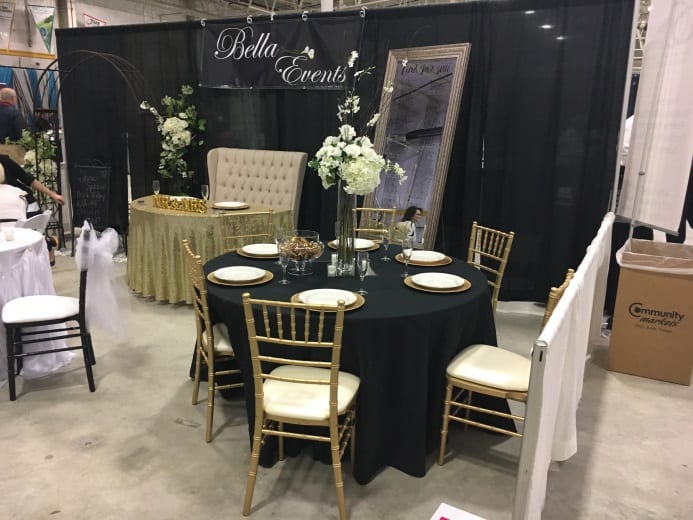 Of course, there were wedding dresses, as well as booths for photographers, catering services, flower arrangements, table coordinators, music (DJs and harp performers), and gifts. There were also booths promoting skin care, spas, and honeymoon cruises. There was even a bathtub company, perhaps for the newlyweds' home?There were rental services we don't have in Japan, including rentals of huge limos, horse carriages, chair covers, and party tents!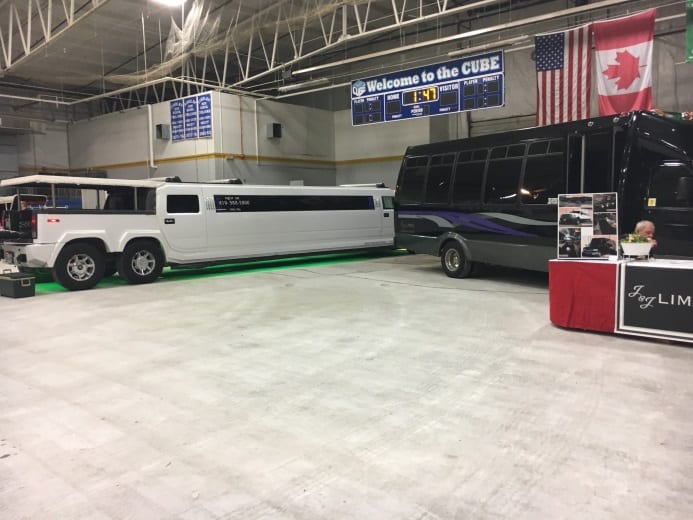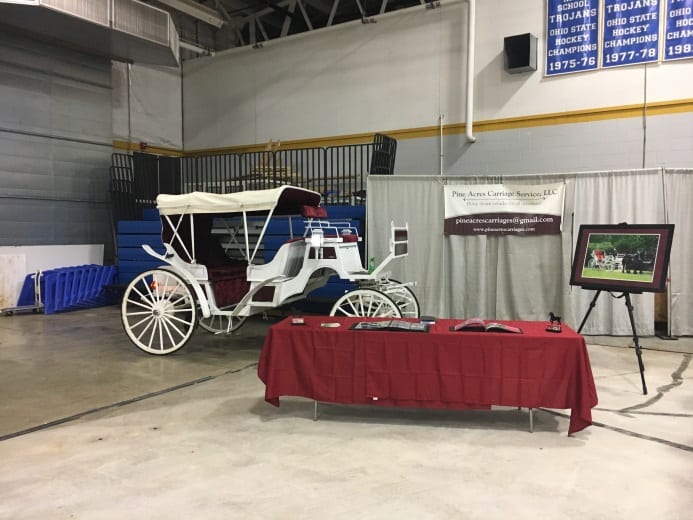 There was also a uniquely interesting booth. I didn't take a picture, but there was a shirtless man standing there showing off his muscles. What was it? A booth for spray tans. Tanning spray is used on the face and body to make you look healthy. I thought it was for men, but it was actually for women (brides). The booth didn't look busy, but I guess there are a few brides who apply spray tans.Compared to Japan, in American weddings it's often the couple that makes the plans and prepares for the event rather than a special planner. Maybe that's why the booths were divided into categories to cover all kinds of details. When it comes to catering the meal, it would seem very troublesome to make arrangements with separate companies for things like the main meal (buffet, etc.), dessert, champagne, wine, and wedding cake, but maybe it's good because couples can stress their own preferences.After looking around at the booths for a while, a fashion show for dresses began on the center stage.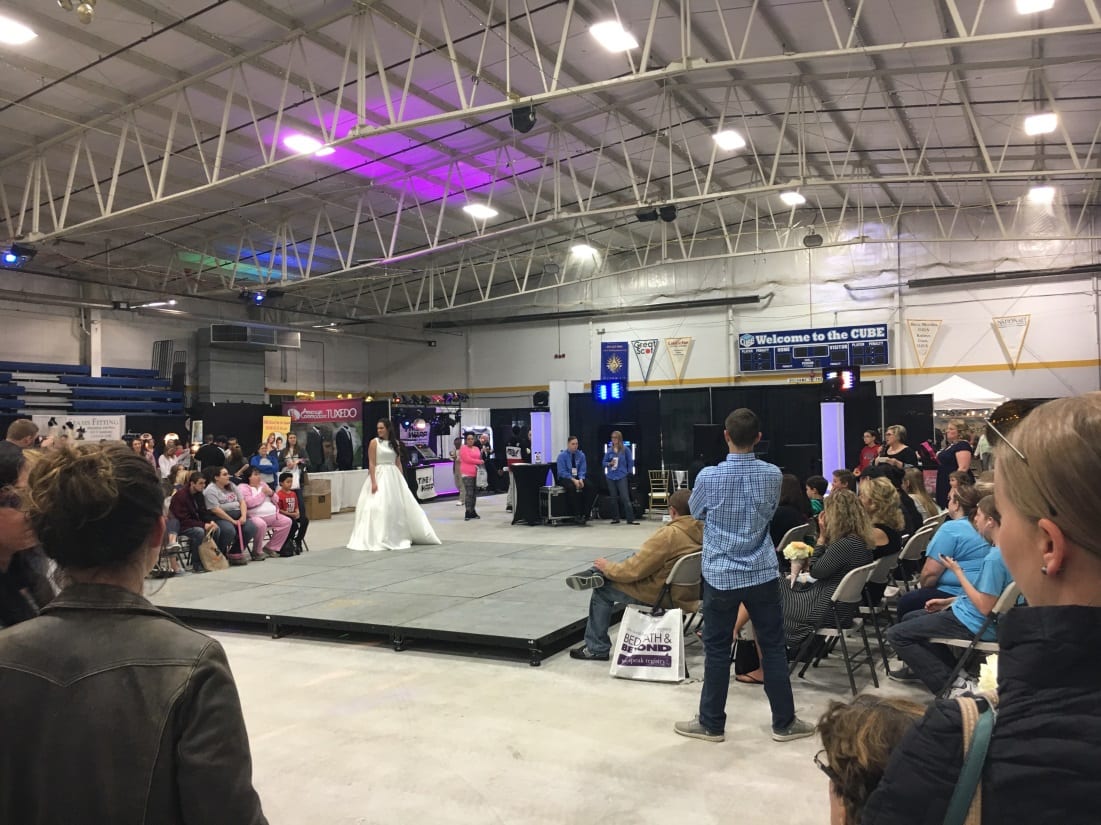 The show presented wedding dresses, bridesmaid dresses, and flower girl dresses. It was a spectacular, enjoyable show. In America, almost every bride buys her wedding dress instead of renting one (or, they fix up their mother's or grandmother's wedding dress and wear it), so each dress that was modeled was accompanied by an announcement stating the price.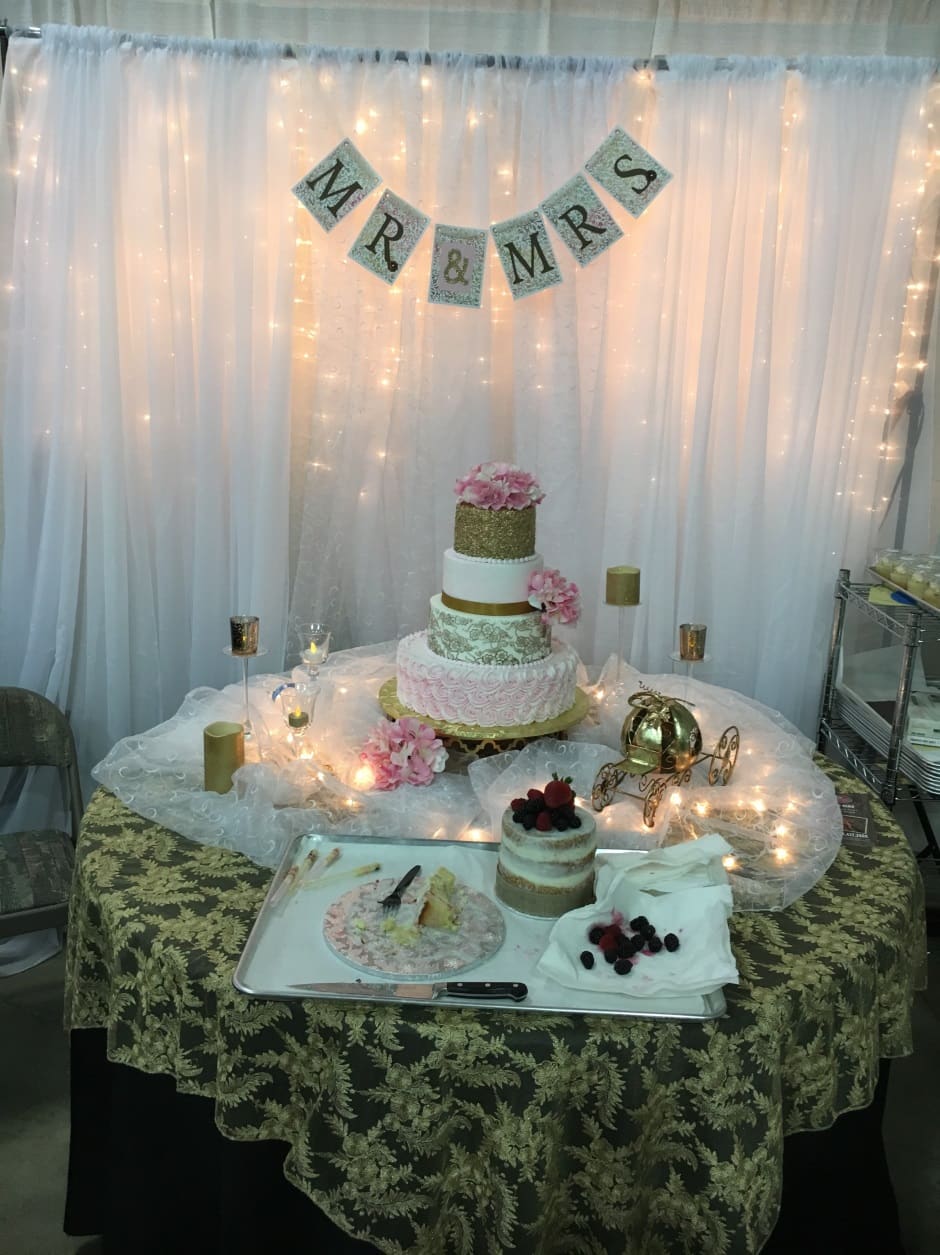 (Most wedding cakes aren't made with fresh cream. They're frosted with something like butter cream or sugar paste.)
I don't know much about weddings in Japan, but I was left with the impression that American weddings are nothing if not completely planned according to the couple's wishes. I sensed there is a flexibility to arrange everything by themselves according to a theme or design. I think there were more groups of women participating in the event than couples. There were groups of girls who looked like university students and women who came with their mothers.When I took a look around the site, I was given this many pamphlets and business cards. I plan to look them over little by little and take my time thinking about our wedding.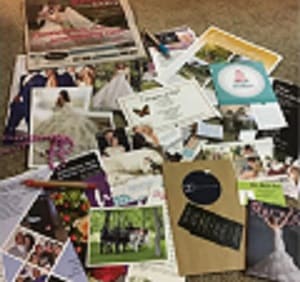 REPOTER
Erika Anderson

Age

Sheep( HITSUJI )

Gender

Female

Job

housewife
I moved to the United States in May after getting married. My hobby is baking.I want to spread the joy of delicate and delicious baked sweets I learned how to create in Japan.