To most people, the top 3 big cities in the US would be of course New York, Los Angeles, as well as Chicago. Traveling by car from Findlay, the city where I live now, I can get to Chicago in about 5 hours. I often use Chicago for airport transfers and I also have friends living there, so I regularly visit in my free time.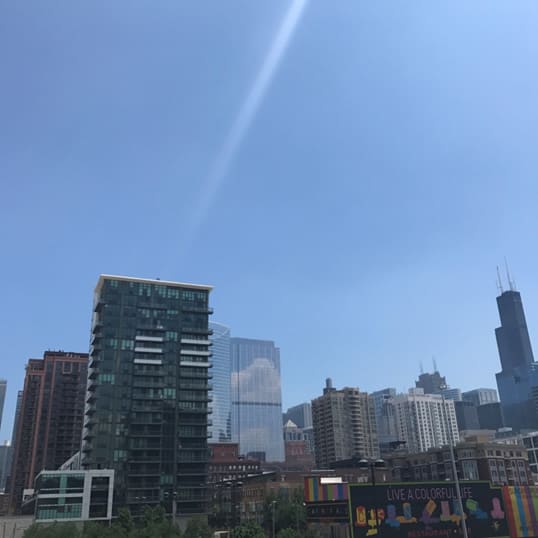 Precisely because Chicago is one of the top 3 big cities in the US, just about everything there is different from the America that I call home. Not having been to a big city in a while, Chicago was a series of surprises with the skyscrapers, the traffic jams, the crowds, the trains and buses… The feel of the people you pass in the streets is also completely different. I was reminded that America is completely different from state to state, and even from neighborhood to neighborhood. My article this time is about that big city, Chicago, because the articles I am always asked to write focus exclusively on experiences and observations of "life in country America."When I was in Japan, I worked in a big city, so I should be used to the feel of a big city (?), but now, time has passed and even the little things of daily life that I took for granted in the city excite me. You can get anything, and there are all sorts of sightseeing spots. And of course big cities are full of exciting things, so anywhere you go is fascinating. (Of course, I love the city I live in, Findlay, because it's a nice place to live.)"The Bean," a shiny symbol of Chicago today.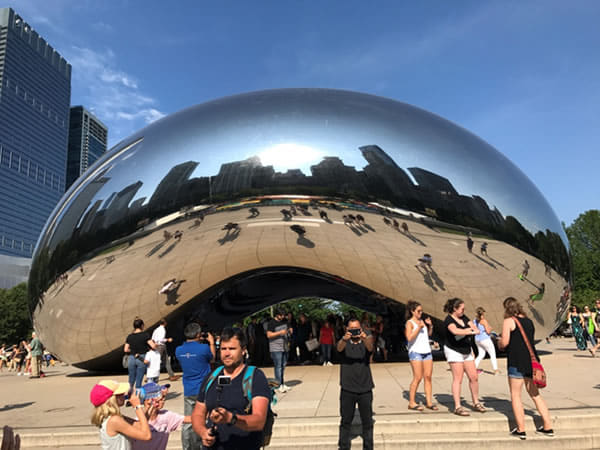 A unique and peculiar atmosphere pervades Millennium Park. Called Cloud Gate, this giant work of public art is by Indian sculptor Anish Kapoor, and is nicknamed The Bean. It is a huge mirror-like work that distorts reflections of downtown Chicago, revealing it in completely different ways depending on your angle of view. And of course being a gateway, you can go through the middle.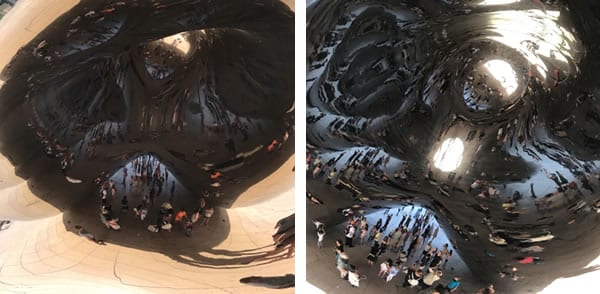 As I went inside and looked up, a weird space unfolded before my eyes. It was as though I were being sucked up. I was engrossed and started searching for my reflection, wondering where it could be. A short walk from this artwork is The Art Institute of Chicago, which is well worth seeing. This too is one of the top three in the US, along with The Metropolitan Museum of Art and the Museum of Fine Arts, Boston. The Institute has over 300,000 works in its collection, so you could spend hours and hours enjoying the art works there. Some of the highlights include "A Sunday Afternoon on the Island of La Grande Jatte", a pointillist painting by the neo-impressionist Georges Seurat, as well as "Haystacks" by the impressionist Claude Monet.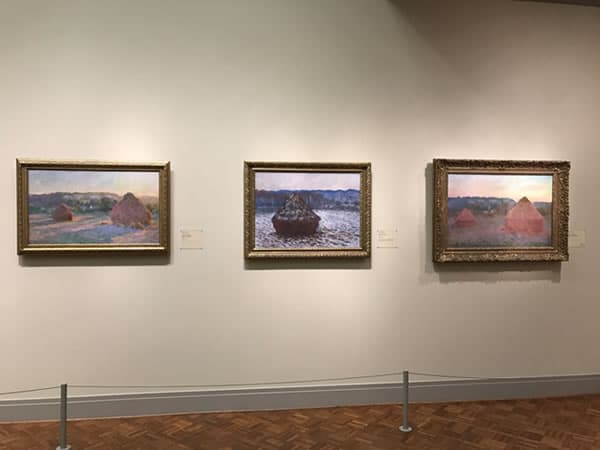 Displayed as a series, the "Haystacks" paintings reveal differences in the same subject depending on the season, time, and weather. You can also see the post-impressionist Vincent Van Gogh's "Self-Portrait" here.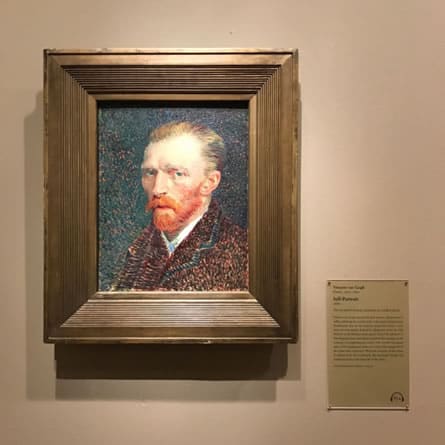 The modern art exhibition includes many design and architectural works. This modern chair exhibit reminded me of the Knowledge Salon, who helped me out in the past. With its rows of highly refined designer chairs, like these, the Knowledge Salon really is like a work of art.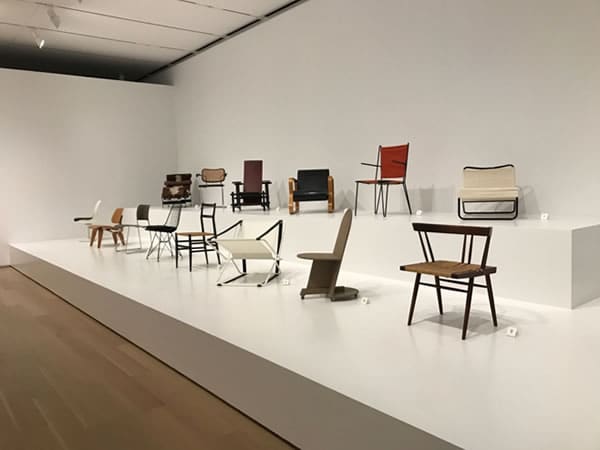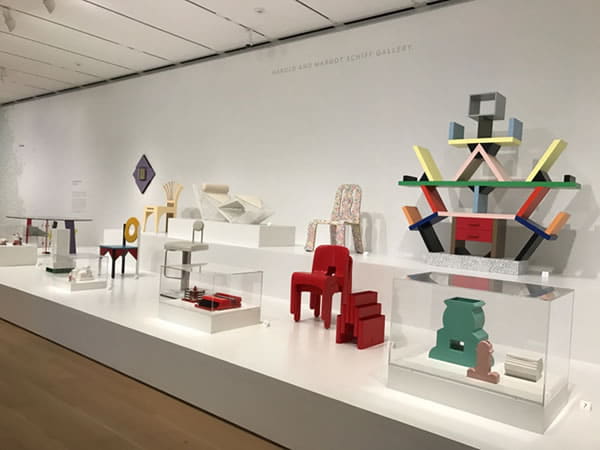 When you visit Chicago, I urge you to take plenty of time and go and visit the Institute. (Note: Apart from a few works, I was free to take photos throughout the Institute.)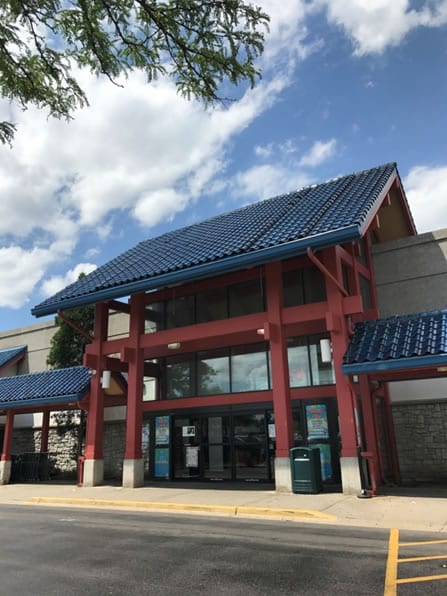 And last is Mitsuwa Market Place, which I was really looking forward to, and is said to be one of the biggest Japanese food supermarkets in the US. As well as food, it has household appliances and merchandise, with a lot of Japanese business tenants offering cosmetics, books, and even baked goods for gifts. Seeing the food court brought back fond memories of Japan for me and it had been a long time since I had tried the "taste of Japan," a delicious broiled mackerel set meal. It was an emotional experience.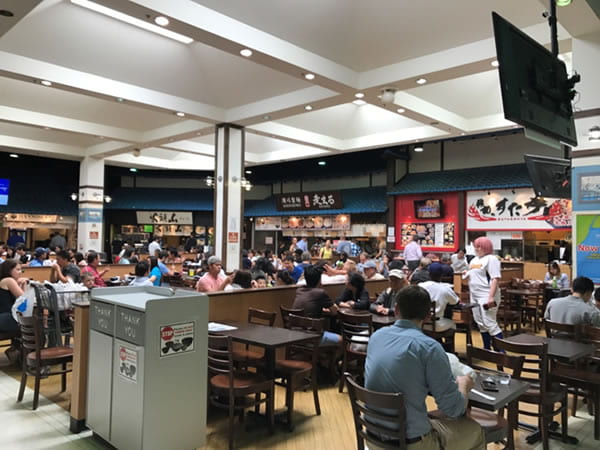 Although there's nothing in particular from Japan that I would say I just cannot go on living without in my life in the US, having lived in Japan for several decades of my life, naturally there are some Japanese things and tastes that really warm my heart.Mitsuwa gives you a sense of being in Japan, even though you're in the US, and it is very popular among the locals. People studying Japanese culture and language in the area visit Mitsuwa as part of their studies. It gives you the illusion of being in Japan, but seeing the prices immediately brings you back to the reality that you're in the US…If you go to a big city you will find big markets selling Japanese foods like that, but even in the little town where I live, most Japanese seasonings are available at the supermarkets. It's a small comfort that I can get Japanese things even in a town with few Japanese people.Although my stay in Chicago was brief, it looks as though I discovered something new about the US.