Summer passed by in a flash, and now the unmistakable feel of autumn is in the air. As I wrote about in my article last fall, tons of pumpkin spice products are again hitting the shelves.
I'm going to go back a bit though to talk about a quintessentially summer activity: festivals. And any time anyone mentions festivals, you're sure to immediately think of Food Stalls. In this article, I want to tell you about the Food Stalls at American festivals.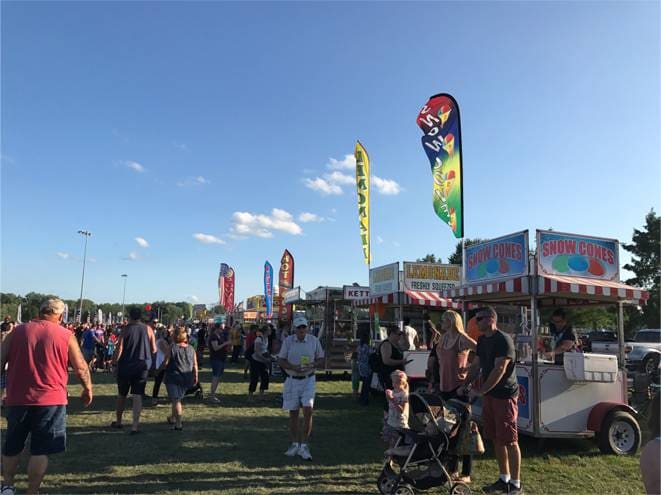 Think for a moment about classic street food at a Japanese festival…
You're probably picturing things like yakisoba (fried noodles), takoyaki (octopus dumplings), fried chicken bites, potato fries, hot dogs, candy apples, cotton candy, baby castella cakes, shaved ice… right?
Well, American Food Stalls basically offer International Cuisine. You can get food from all over the world. Tacos, kebabs, gyros (a kind of Greek sandwich that is apparently called "giropita" in Japan), Chinese food, and more.
A typical street vendor seems to offers things like barbequed foods like ribs or brisket. You can also get fried chicken, French fries, onion rings, and other fried foods. Fried pickles are another popular choice.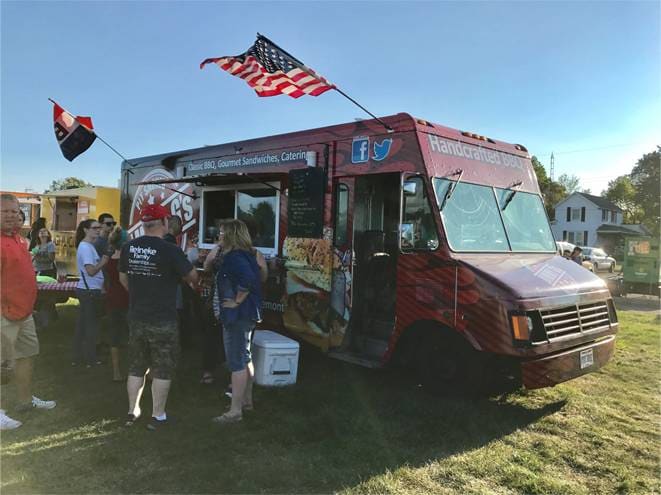 Some other interesting fried foods have come on the scene recently as well. Things like fried Oreos and fried Twinkies (Twinkies are cream-filled sponge cakes—a popular American snack food).
As far as drinks go, you'll always see lemonade on the menu. Sipping cold lemonade on a hot summer day is so delicious as it spreads throughout your body. You see a lot of frozen drinks as well.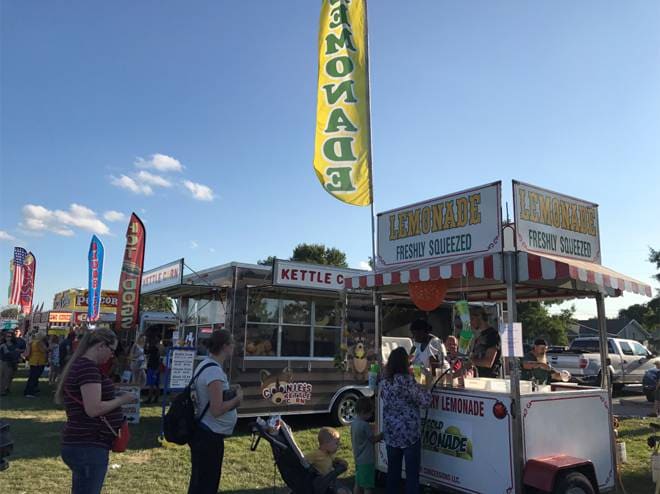 Shaved ice and snow cones, candy apples, and cotton candy are also popular—just like they are in Japan.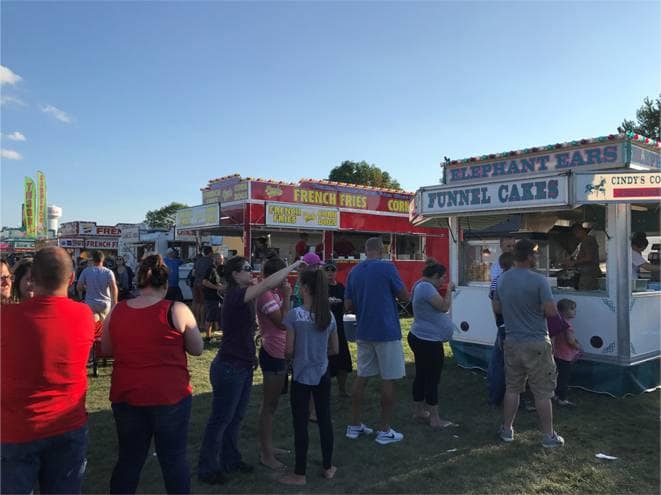 The "funnel cakes" you see being sold in this photo are an essential street food at American festivals. Sometimes called "elephant ears," they look a bit like pancakes… though the taste and consistency are more like a donut, I guess? Or maybe fried bread? Apparently, it's a kind of cake. We passed a lot of people who looked like they were really enjoying filling their mouths with funnel cakes covered in powdered sugar. It looked so good that I really wanted to get one every time I passed the funnel cake stand. But there was always a long line at this cake vendor, so I still haven't tried one.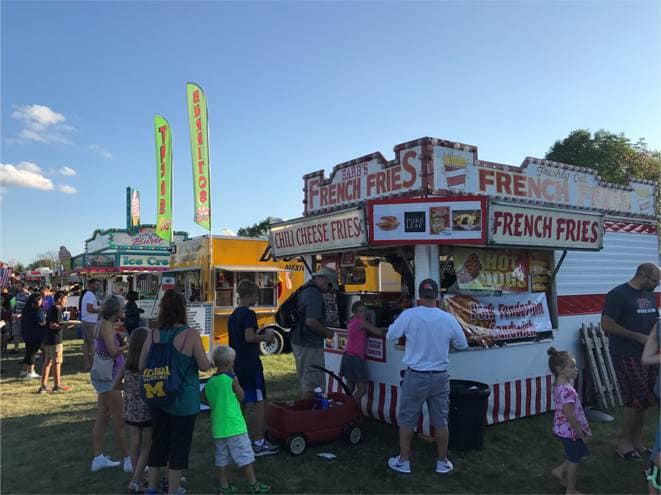 The pork tenderloin sandwich that they advertise at this vendor looked small on the sign, but when I got it, the meat was bigger than the sandwich bread holding it! I had to laugh—some of them were just hanging out like crazy!
Some of the other typical street foods are ice cream, popcorn (kettle corn), and hot dogs.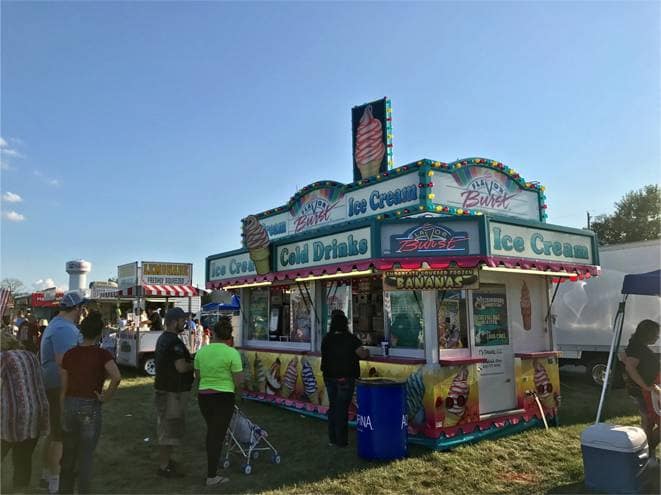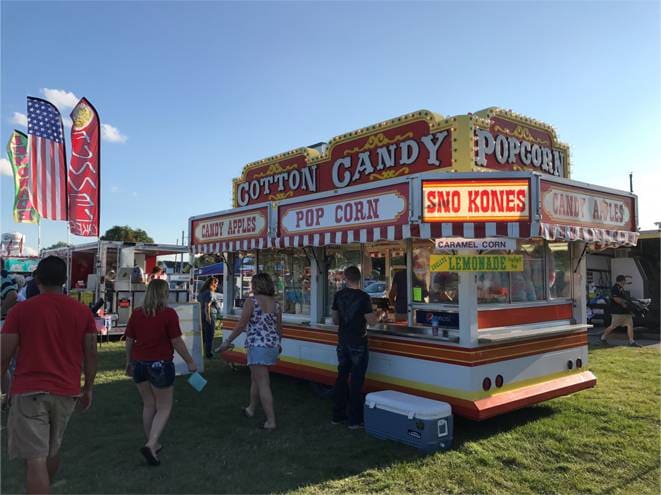 I thought this colorful, retro-styled vendor was really cute.
I'm already looking forward to the summer festivals again next year, but there are all kinds of fall festivals and events as well. If I get to go to a fun one, I'll send another report!