Even if you try to make it a point to avoid buying snacks, do you sometimes find yourself wandering down the snack aisle?
I realized this myself the other day when I was at the grocery store.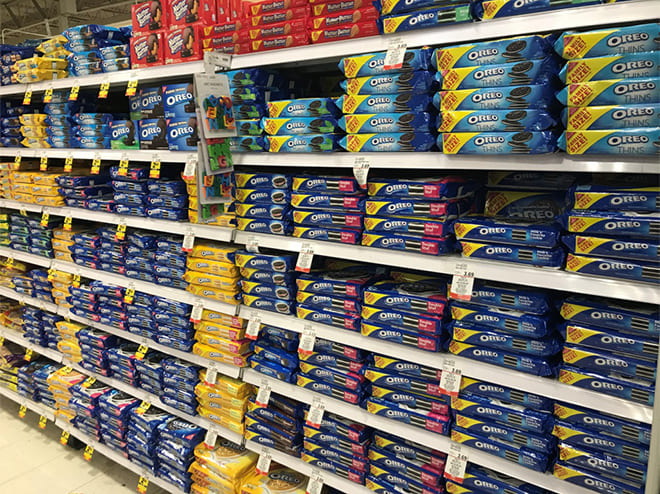 Dang! There are way too many Oreos here!
It's a place I go on a regular basis, but I'd never really looked carefully at it…
This last time, I was shocked again at just how many kinds of Oreos they have in the States. And they weren't just in this aisle, they had special displays set up throughout the store, too. (Apparently they're having a vote on the official website right now about the best ratio of cookies to cream)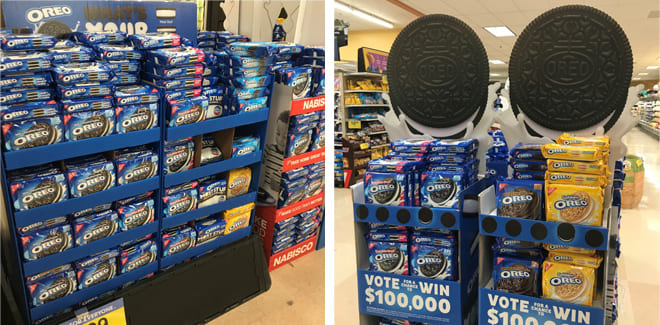 My impression of Oreos was always a couple of chocolate biscuits with white cream sandwiched inside… but I was surprised to find that there have been limited-edition Oreo flavors for a long time.
Here in the US, there are lots of interesting flavors you'd never think of.
I thought I'd tell you about some of them in this post.
These, for example, are "Carrot Cake" Oreos.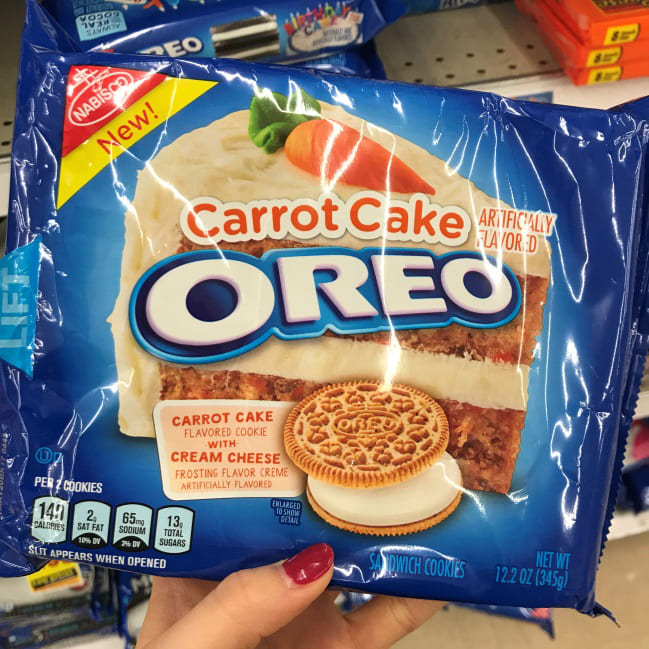 They have cream cheese-flavored cream sandwiched inside.
And here are some "Birthday Cake" Oreos.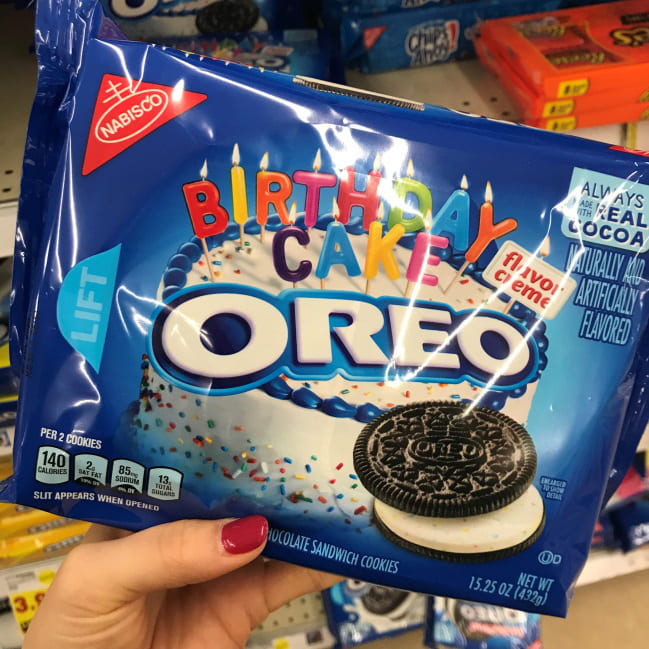 (I'm curious to know what they taste like, but I couldn't quite work up the courage to buy them… lol)
And some "Chocolate Marshmallow" Oreos…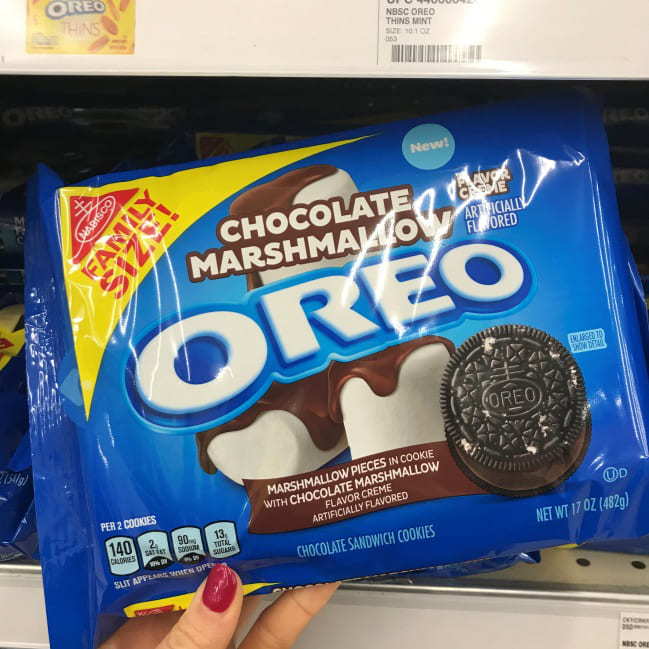 These are "Caramel Coconut" Oreos.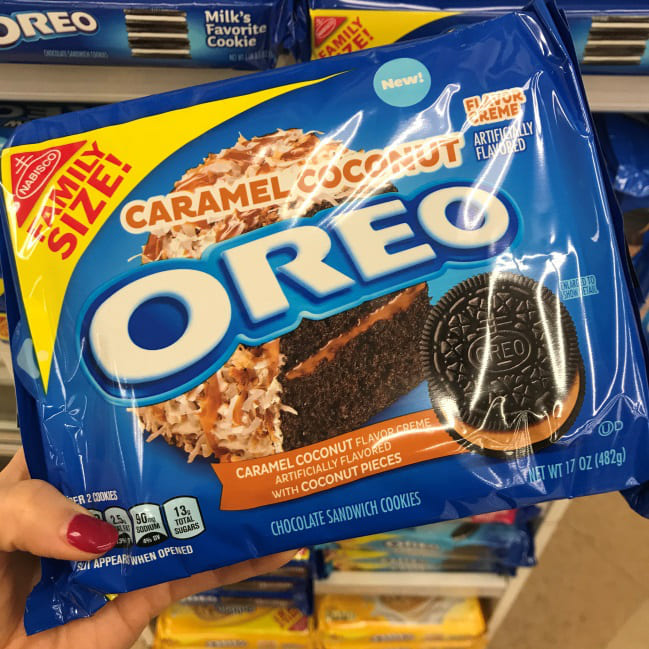 Here are some "Chocolate Peanut Butter Pie" Oreos.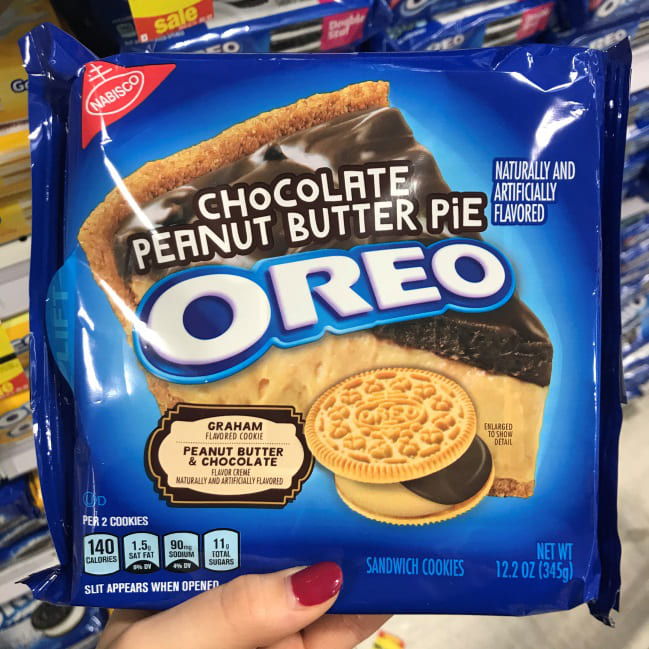 We're getting close to Easter, so I found some Oreos in a cute Easter egg shape, too.
I recommend the Oreo "Thins", since they're not too bulky.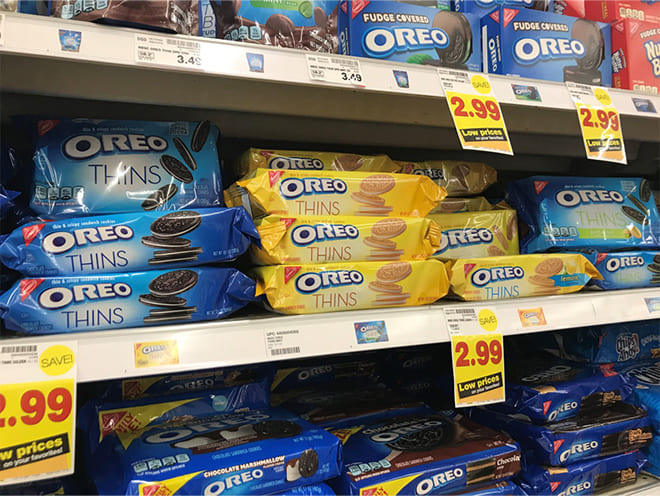 They come in flavors like lemon, mint, pistachio, coconut, and latte.
Or you could go the other way and get these Oreos, which are TOTALLY STUFFED with cream.
You can also get Oreos coated in chocolate (just imagine the calories!!)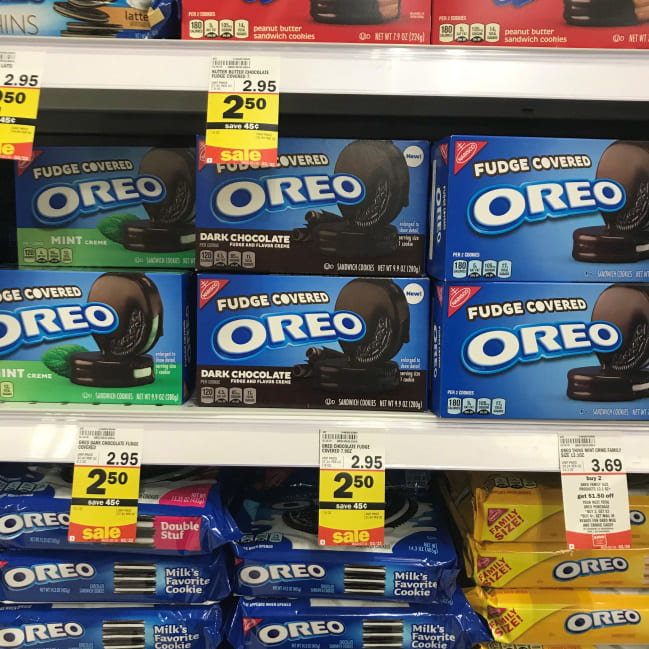 They don't have these in the store now, but in the past I found "Swedish Fish" flavor and "Peeps" flavor, too…
I can't imagine what Swedish Fish flavor would taste like. A lot of Americans are into these fish-shaped gummy candies, too. And now they have Oreos that taste like them.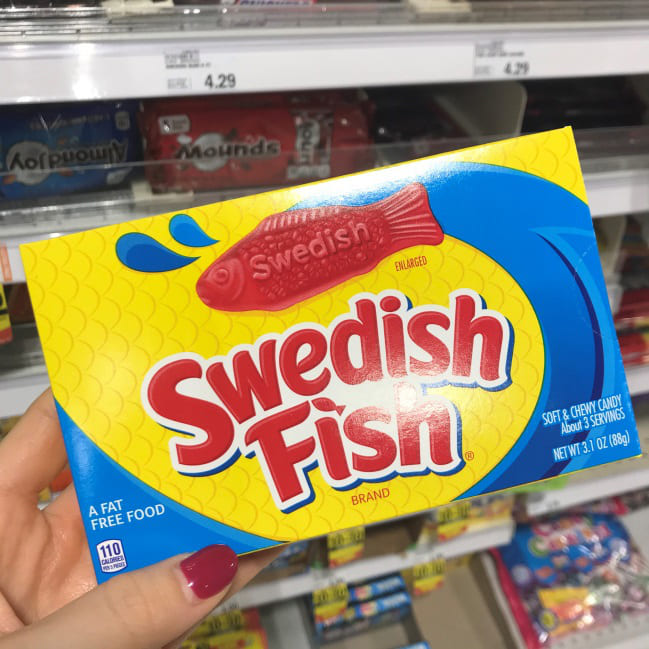 Peeps are chick-shaped marshmallow candies. Both are complete products in themselves, so It's super interesting that they came up with the idea of making Oreos out of them. (lol)
Last summer I found "Mint Chocolate Chip Ice Cream" Oreos, and in fall they had "Pumpkin Spice" Oreos (https://kc-i.jp/activity/kwn/anderson_e/20161011/)
And it seems like I've only shown you just a few!
If you count the limited-edition Oreos, apparently there are more than sixty varieties.
American Oreos are insane!
During summer fairs, you can always get fried Oreos at the street stalls, too. (lol)
By the way, these Maple Creme Oreos are one of my personal favorites.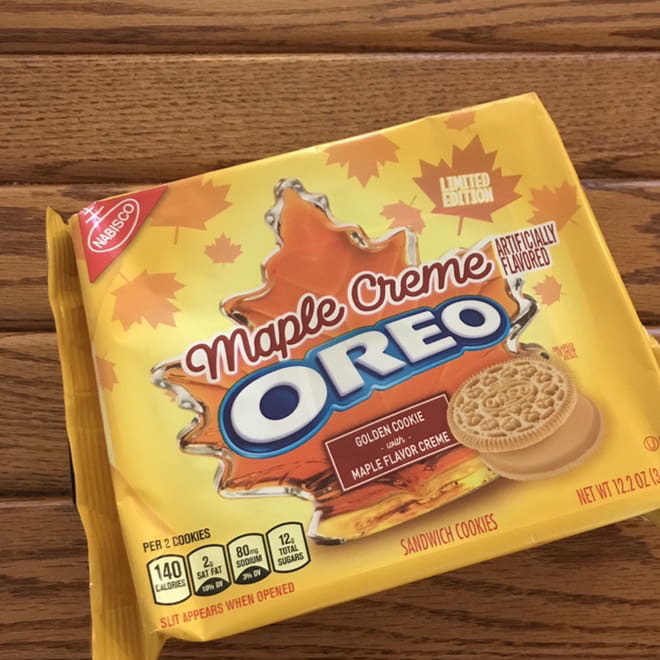 Of course they're super sweet, but they're so good that I got addicted to them for a little while. But probably because they were a limited-edition flavor, they disappeared from the stores right away.
Which flavors caught your eye?
Next time you're in the US, why not stop by any grocery store and pick up some Oreos as a souvenir ?