The season for enjoying luscious ice cream has arrived!
The other day when I shared a photo of the luscious ice creams at my supermarket with a friend, they replied, "I'm so jealous! So many flavors and types!"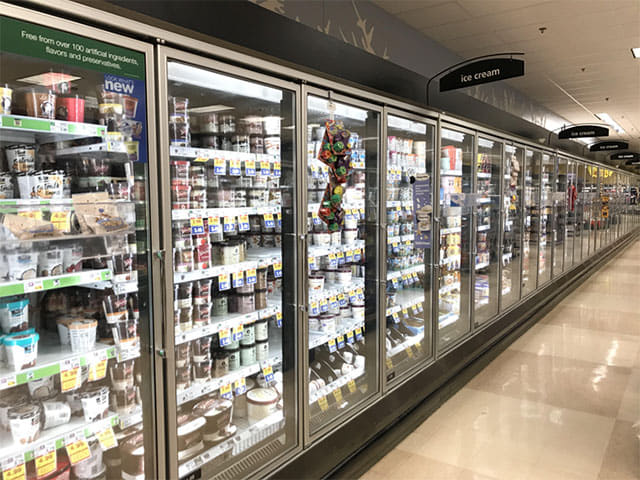 Come to think of it, when I moved to the US, I was amazed at how big the ice cream sections were. I've already spent my fifth year living in the US, and sometimes I take the things I see every day for granted.
The longer I live here, the stronger my desire becomes "not to write anything that isn't accurate", at least compared to when I first started, so I haven't felt comfortable about writing articles. But when I re-read those articles from back then, I remember the feelings I had when I first arrived as though they were yesterday.
I hope I can continue writing interesting articles for you, even if they are about little things, from the place where I live now, without forgetting the small discoveries I make every day, even though they are small.
So, this time I thought I would write about the varieties of ice cream in the US, although I wrote a similar article around the same time of the year in 2017 titled "Paradise for ice cream lovers?" (LOL) I wrote about the differences in sizes and the huge variety in that article, so this time I will shine the spotlight on some of the "interesting flavors" they have on offer in the US.
Flavors that you hardly ever see in Japan are popular here, for example, lots of Americans love a type of ice cream called "cookie dough."
As the name suggests, cookie dough is dough used to make cookies before it's baked, or "edible" dough. Ice cream with cookie dough seems to be an acquired taste, but it's one of the most popular kinds of ice cream. Although I resisted it at first for some reason, now I love it. The dough has a nice chewy texture and a sweet and salty taste that goes well with ice cream.
Here is proof that cookie dough is extremely popular.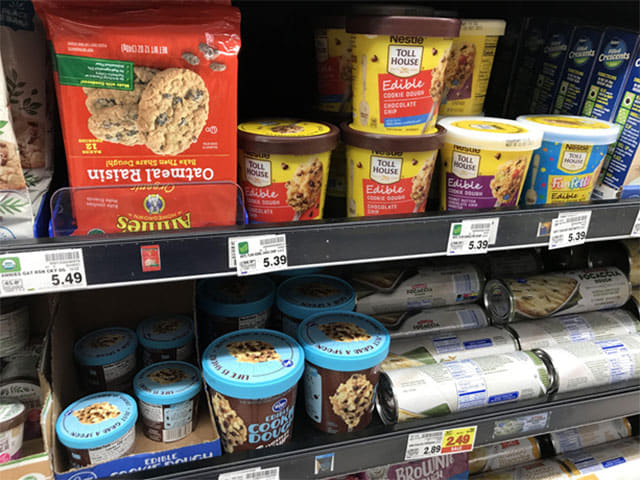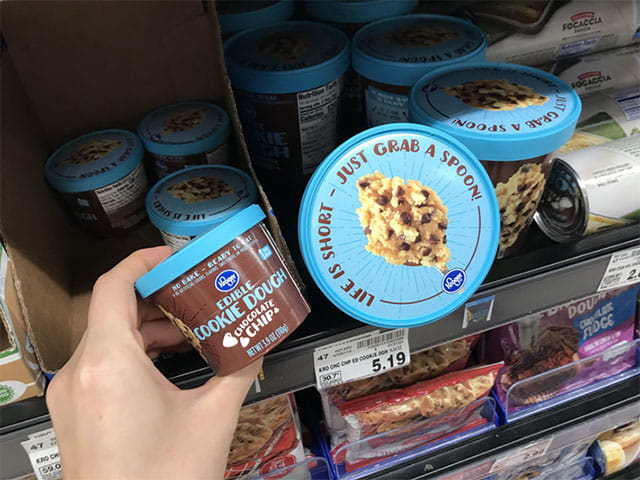 It's available in tubs by itself, not just in ice cream.
(There are 120 kcal in two mouthfuls! [LOL])
And of course, another ice cream flavor is Peanut Butter and Jelly, one of the most popular kinds of sandwich in the US!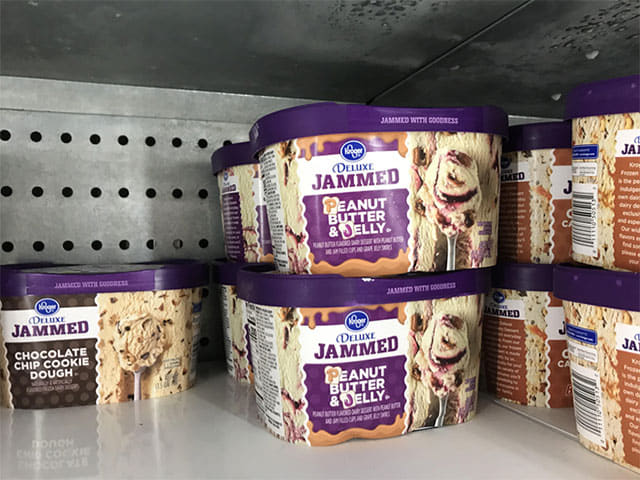 This is Birthday Cake flavor, which you often see in different kinds of candy as well as ice cream.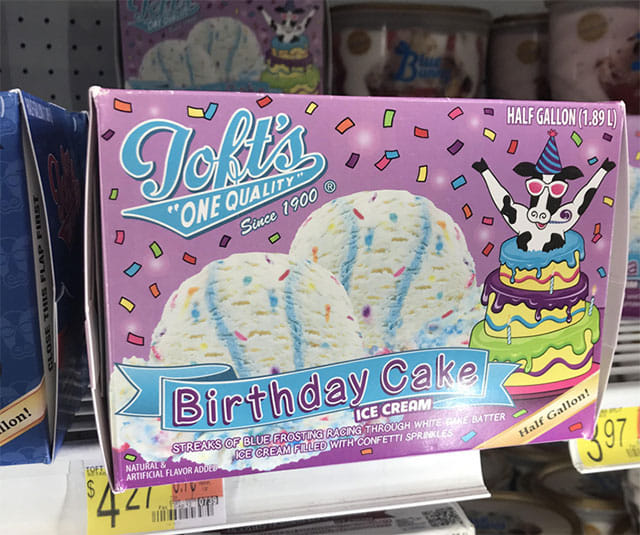 Netflix & Chilll'd (peanut butter ice cream with pretzel swirls and fudge brownies) is an ice cream flavor with a unique and interesting name,(Lower right hand corner of the photo)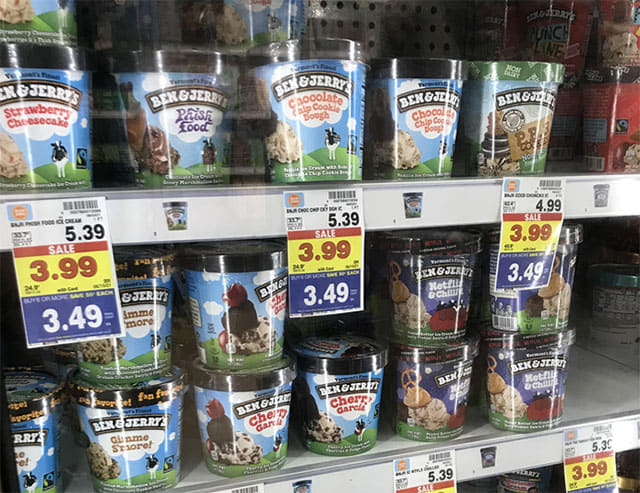 and the other day my husband tried Chubby Hubby, another ice cream flavor with an interesting name, although I don't have a photo. What kind of ice cream do you imagine it to be? (LOL)
The cute-looking Unicorn Dreams flavor.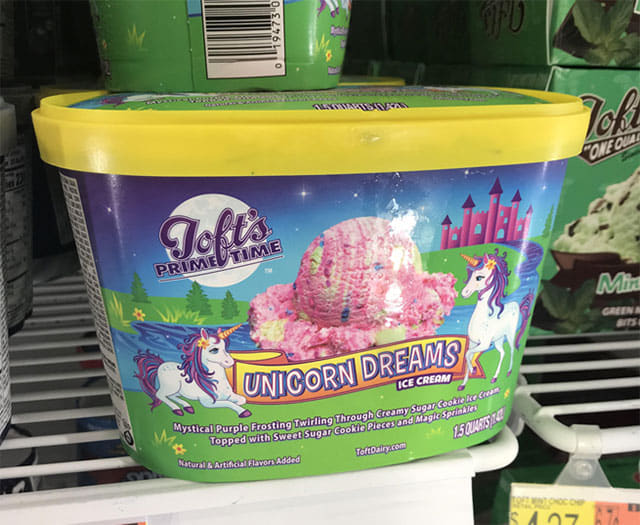 Dragon's Dream and Mermaid Sparkle flavors!?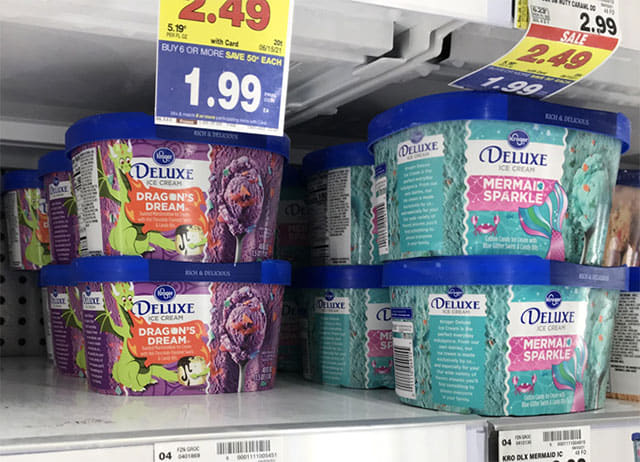 From an ice cream maker in Ohio there's Cedar Point Cotton Candy, named after a theme park in Cedar Point, Ohio.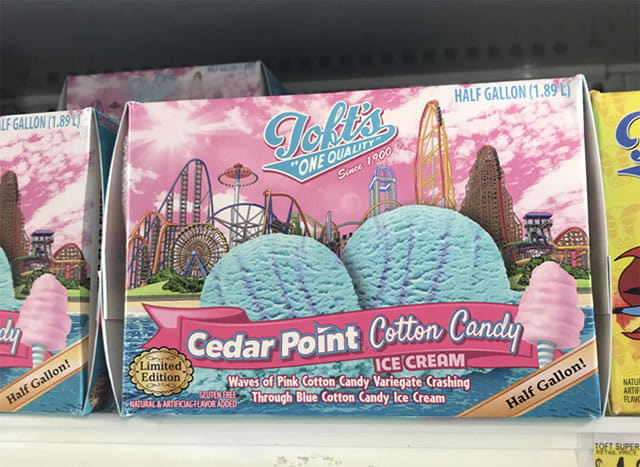 Lake Erie Cookie Island Monster (Lake Erie is a lake in Ohio and some other states.)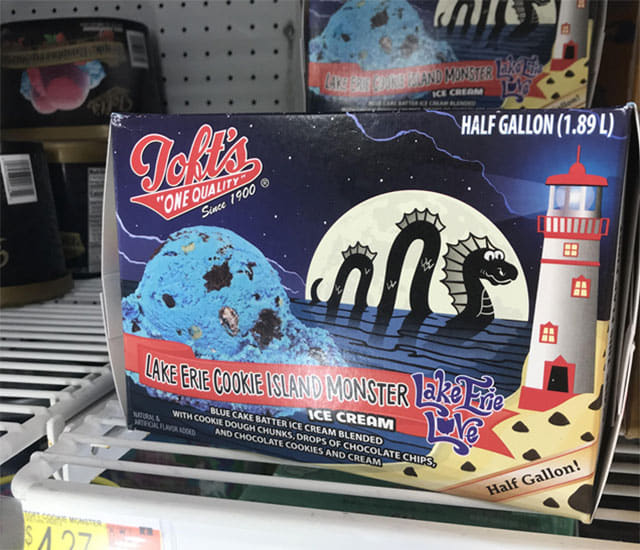 Muddy's Sea Salt Slam (The Toledo Mudhens are a minor league baseball team in Ohio)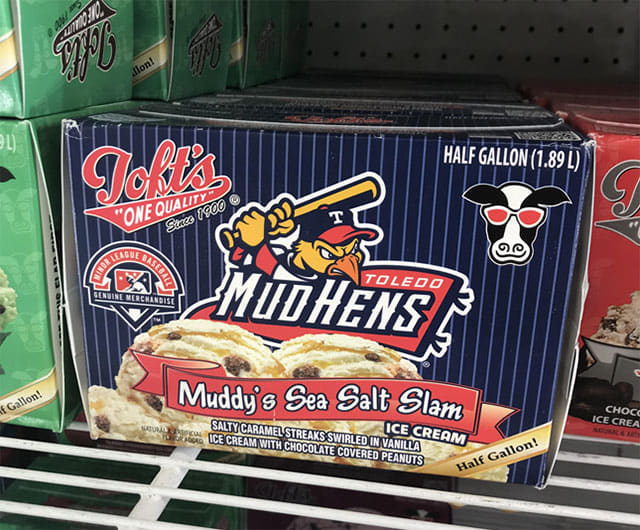 I also found a section with ice cream for dogs, which made me kind of happy. But it's right next to the section with ice cream for humans, so I sort of wondered, "Doesn't anybody get the two confused?" (LOL)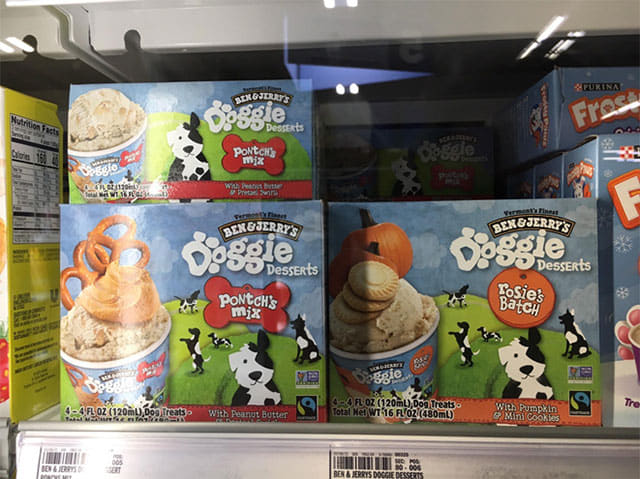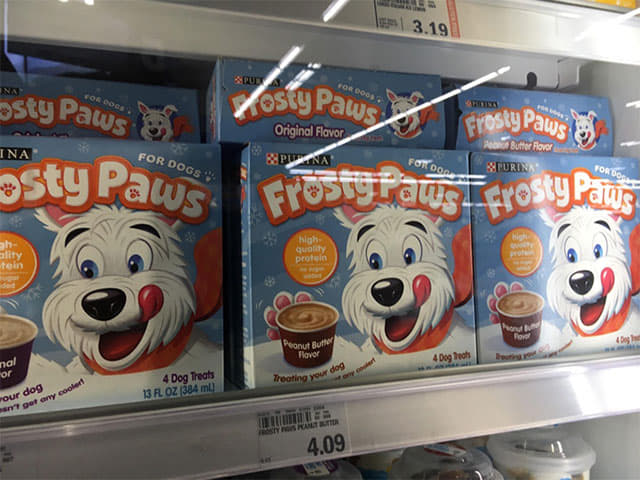 In my 2017 article, I recommended Ben & Jerry's Chunky Monkey, but nowadays my favorite flavor is Strawberry Cheesecake. By the way, I heard that Ben & Jerry's have pulled out of Japan!? :-(
Ice cream trucks have recently started doing their rounds on weekends again.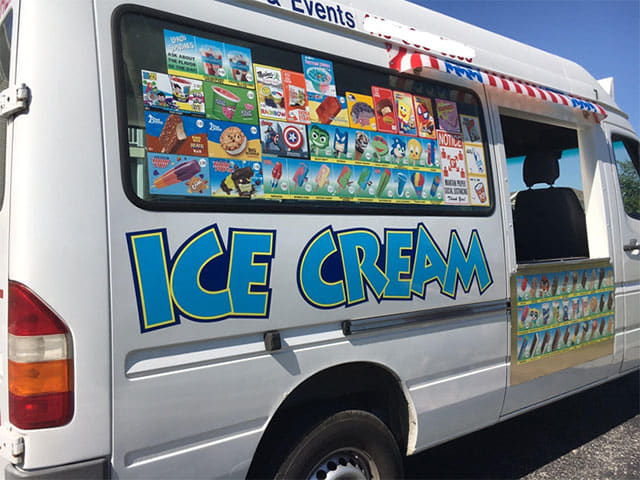 They drive along slowly playing cute melodies, and when they stop, more and more people come to get some ice cream. They have lots of different ice creams shaped like popular characters that kids love!
I tried getting an ice cream from an ice cream truck for the first time this year. As you might expect, the prices were a little high, but it is really nice eating ice cream outdoors on a fine day!! There's kind of a special feeling to it.
Well, that's my article about some interesting ice cream flavors that you mainly find at supermarkets.
There are a lot of people in the US who love ice cream.
Hopefully, next time I'd really like to tell you some more about the interesting flavors that you only find at ice cream shops in the US!