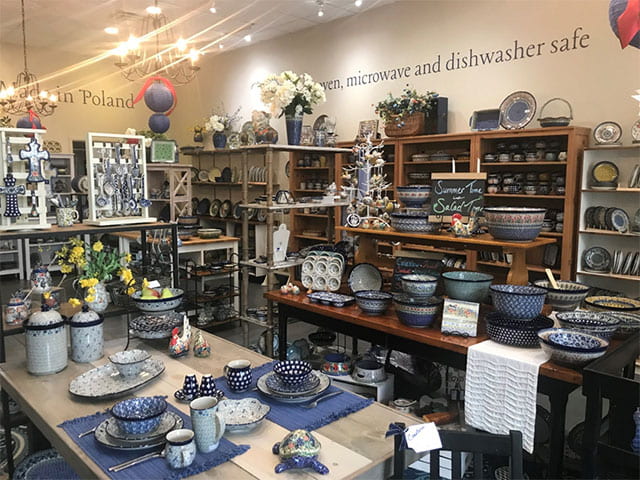 In a town I visited the other day, I found a shop with lots of lovely Polish pottery that I'm still excited about. I'm completely fascinated by the brightly colored pottery I saw.
I'm writing this article to share some of my photos of this beautiful pottery with you.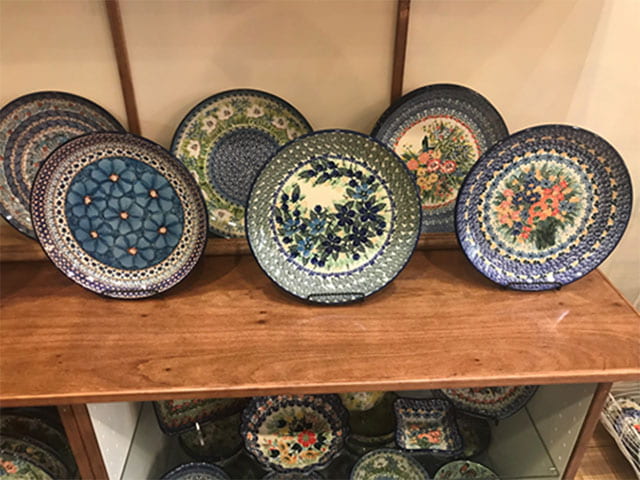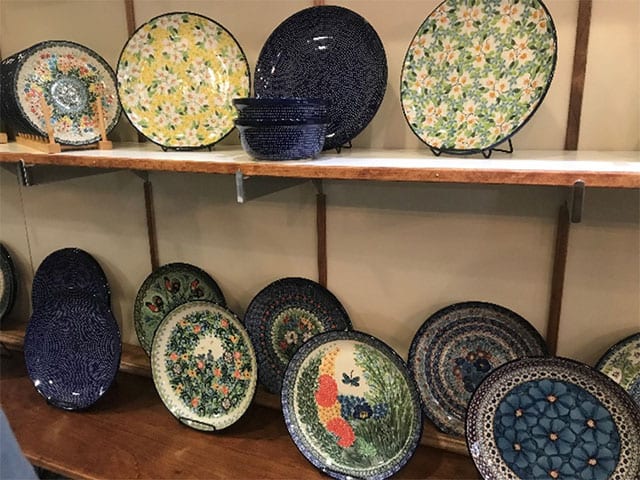 Polish pottery is said to have become popular as works of art in the 18th century in what is now Poland. It has recently been growing in popularity here in the US.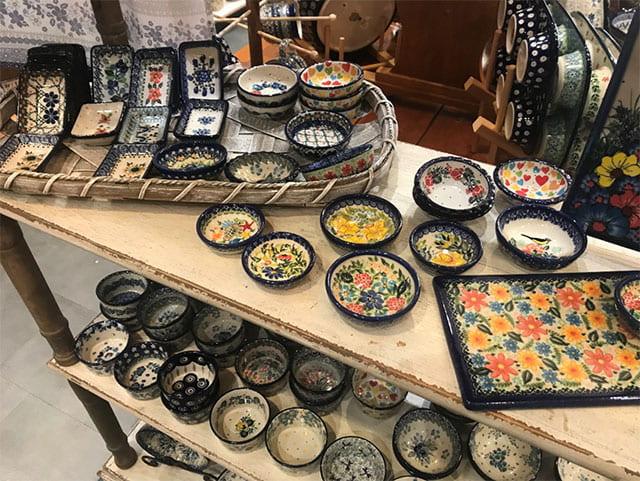 They use sponge stamps and brushes for all the beautiful decorations on this handmade pottery, which they apparently still make using traditional methods in a town called Bolesławiec.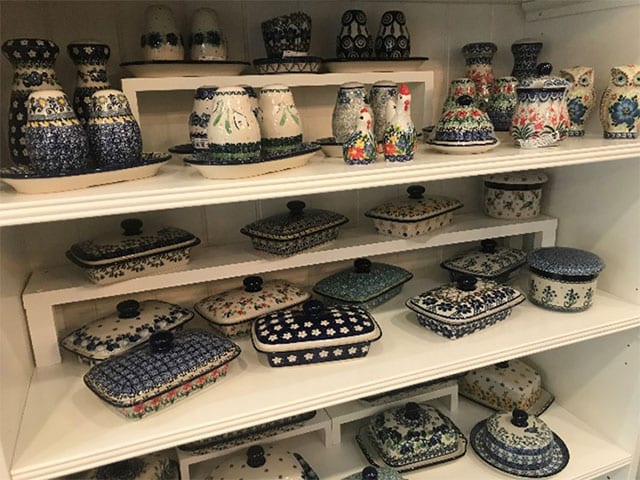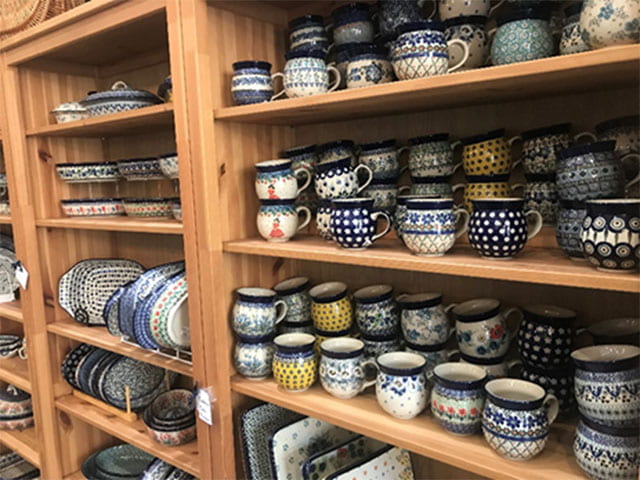 The designs were originally based on peacock feathers.
Not only is Polish pottery beautiful, but it's also durable and suitable for everyday use. They say you can put it in the oven, microwave, and the dishwasher!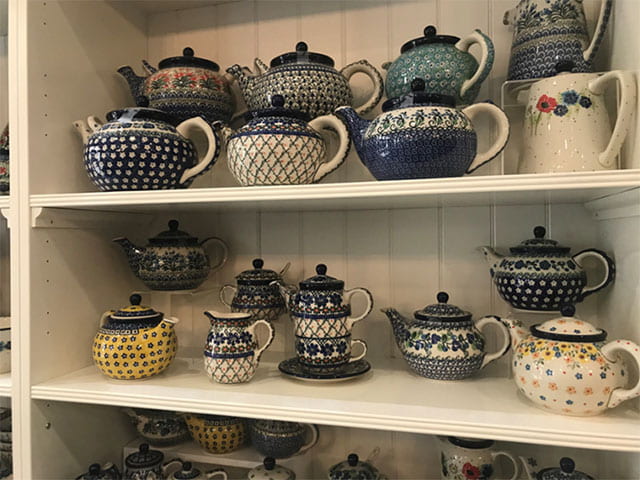 It's really hard to pick out a favorite from a wide variety of unique designs including traditional dot patterns and flower patterns. They really are all lovely.
The pottery with the "UNIKAT" mark on the bottom is apparently rarer and higher quality.
The designs have a sort of warm feel that adds some color to your everyday meals or even when you're having a quick break for a cup of tea.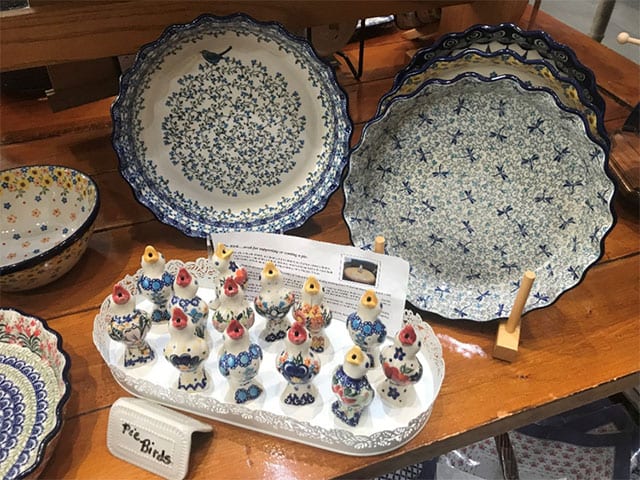 ↑ They even have "pie birds", pie-dish accessories that release steam while the pie is baking. They would make good interior decorations just by putting them on a shelf at home.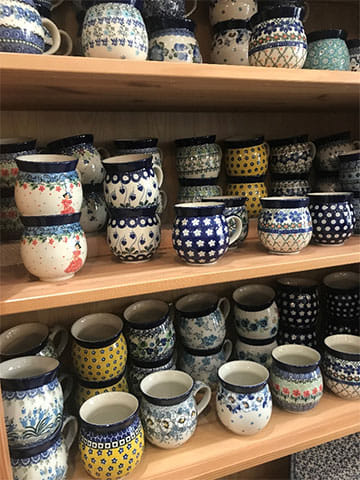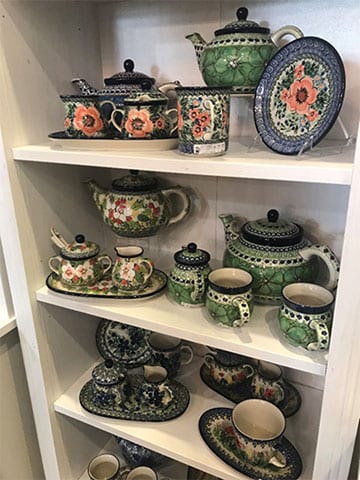 It was my first time to see so much Polish pottery on display, but I could see straight away why there are collectors all over the world. I have become completely fascinated with Polish pottery and now I want to find out more about it.
It's not cheap at all, so I thought it would be better if I collected a little bit at a time, and this time I bought a mug, before heading for home.