Where do you go when you're shopping for souvenirs?
I've got the perfect market for you to visit if you're looking for gifts for your family, friends, or coworkers!
In Chiang Mai, where I live, there is a place called Warorot Market. The locals call it Kad Luang. It's huge, and it has everything.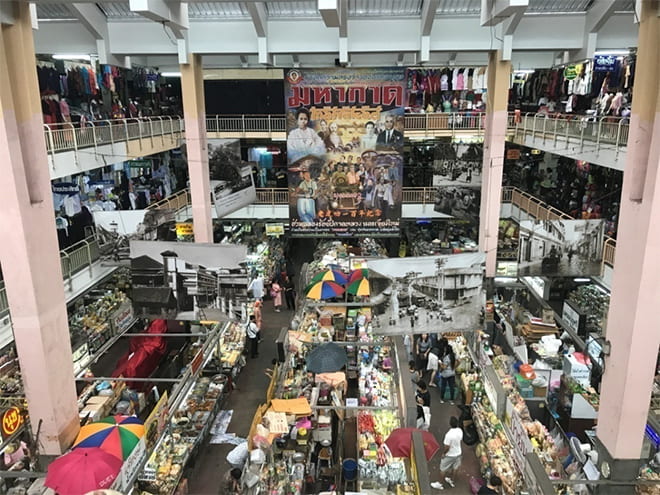 Inside Kad Luang
Kad means "local market" and luang means "big" in the Chiang Mai dialect. So "kad luang" means "big local market."
Prince Inthawarorot ruled over Chiang Mai more than a hundred years ago. When he died, Warorot Market was founded by his daughter Princess Dara Rasmi, who married King Rama V.
Markets like Kad Ton Lam Yai, Kad Nawarat, and Kad Dokmuey are located around Warorot at that time. They had all kinds of items for sale, making them popular destinations for the people of Chiang Mai.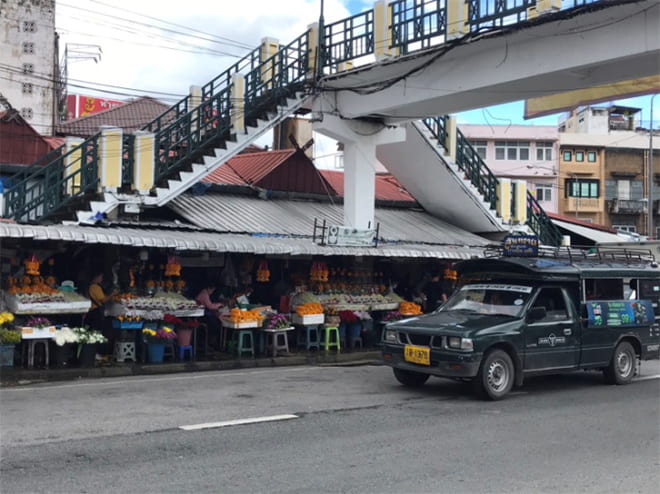 Kad Ton Lam Yai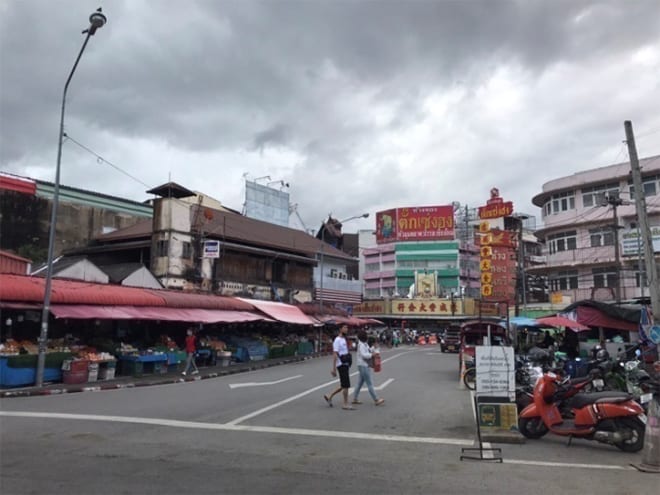 Kad Nawarat
The Ping River flows along the western side of the market, and at one time there was a docking area there that took members of the royal family between Chiang Mai and Bangkok. The royal family used vessels called "scorpion-tail boats," which later served as commercial vessels to transport goods along the river. As a result, the docks became a thriving center of commerce.
Unfortunately, a huge fire destroyed the Warorot Market in 1968. So the building that stands today was the one they rebuilt after the fire.

Today, the Warorot Market is made up of three major ethnic groups. Inside the market, there are a number of shops run by Chiang Mai locals selling food such as cab moo, the crispy fried pork rinds famous in northern Thailand that the people of Chiang Mai make using local ingredients, a spicy Chiang Mai sausage called sai ua, various daily goods, and shops selling Chiang Mai specialty goods. Outside the Warorot Market are textile wholesalers where people from India sell clothing and fabric.
You can also find people from China selling traditional Chinese medicines, metal goods, and Hmong traditional crafts.
There's a small street in the market known as "China Town," which also has Chinese-style shrines.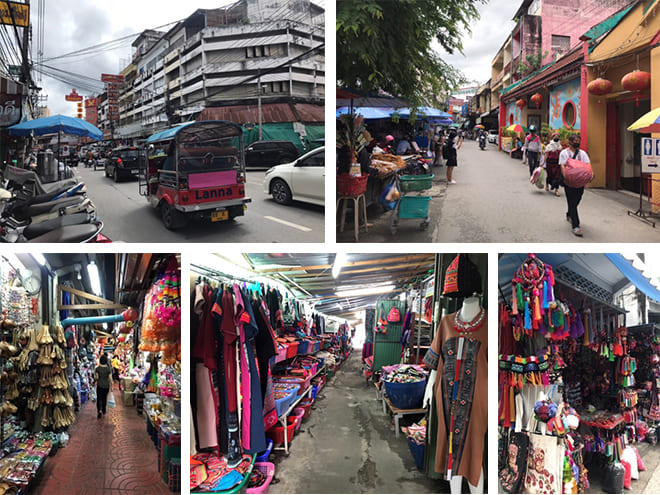 Warorot Market is always the first place the people of Chiang Mai think of when they think of shopping.
Once, I got to talk with an old woman in her 80s.
She shared happy memories of going to the Warorot Market as a child with her mother to sell vegetables, and talked about how wonderful it was that they sold well nearly every day.
The first time I went to the Warorot Market was about thirty years ago, and I still remember the kindness and smiling faces of the ladies selling goods there.
If you want to pick up some souvenirs in Chiang Mai, you should definitely head out to the bustling Warorot Market!