Everybody has heard that New York is the city that never sleeps so it goes without saying the City offers an extremely diverse and rich nightlife.   The most active and emerging neighborhoods where to find trendy venues these days are the Meatpacking district and the Greenwich Village in Lower Manhattan and Williamsburg in Brooklyn.  However, clubs, lounge bars and pubs for any style and budget can be found at every corner. If you are after some unique places that should not be missed and if you want to spend an evening in the most stylish or unique venues in New York here I have some recommendations I have compiled for you. First, I'd like to mention the Marquee. The Marquee is a legendary club.  Its architecture and design alone are worth the effort to spend an evening in this two-story club whose lounge area is enclosed in a glass cube from which you can observe the main dancing floor while sipping your cocktail. Every night a different internationally famous DJ brings in a different crowd and this club is often frequented by celebrities as well.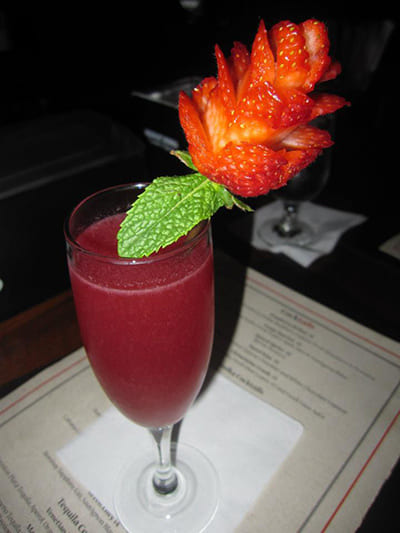 Among the oldest nightclubs in New York is Webster Hall.  It's a huge dancing club with different rooms playing many different styles of music.  In its basement bands play live music every Friday, while in the Marlin Room there is always a DJ playing the most modern sounds mixed with rock tunes.  The main ballroom has an ultra-modern design and a maze of stairs leads to different floors in the building.  My favorite night is Circus night which is usually organized every other Saturday.  During Circus night DJ music is played in every room while Circus acts take place all over the building: fortune tellers, acrobats, clowns and even snake enchanters do their acts while the clubbers dance and drink the night away.  This night is always good fun even for a non-clubber like me.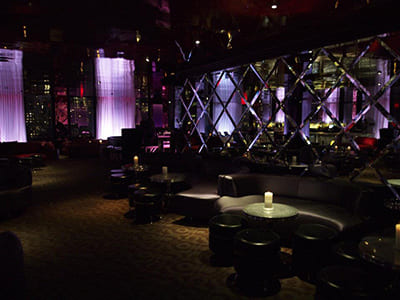 Another unique dancing club in the City is the Greenhouse where to dance house music but, depending on the evening, even hip hop or electronic rock music. This venue aims to be 'green' and its furniture includes sofas and armchairs made of recyclable materials, walls covered with bamboo canes and leaves, LED lights and toilets with a water saving system. New Yorkers, just like the city, don't sleep much and love to enjoy the nightlife but not every night is a 'club night'.  We often go out just to grab a bite or to catch a movie but when we feel like dressing up and having a 'big' night we choose one of the many fashionable and ever changing rooftop bars.  These bars are a must visit in NYC because there is nothing like sipping a cocktail while looking at the New York skyline from an outdoor terrace, especially during the warm summer nights. My two favorite rooftop bars are AVA Lounge north of Times Square and 230 Fifth in Mid-Manhattan. The first has on the menu some amazing cocktails made with unique combinations of natural juices, flowers and spices and I like it because it's located in a building which is not very high so the view of the surrounding skyscrapers towering around you leaves you speechless.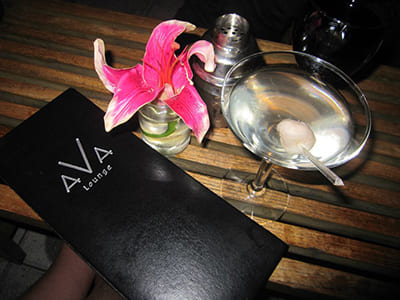 230 Fifth is very popular and often crowded but for a reason.  Built on two levels, the top floor has a very large open space which recalls a garden and has very comfortable couches, where you can sit and have a drink or some yummy snacks while enjoying a magnificent 'close-up view' of the historical Empire State Building, which is lit with different colors depending on the night.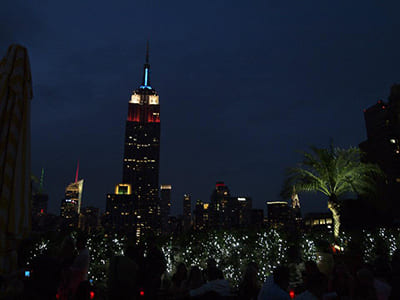 There are great places where you end up almost by accident in every city but in New York you can walk for hours and be overwhelmed with choices so it's always a good idea to know where you are heading to.  There are a few anonymous places you wouldn't even bet a dollar by judging them from their entrances but they hide incredible ultra-trendy lounge bars which are called speakeasy.  They are bars inspired by the '20s and they are where, during the era of the Prohibition, backroom alcohol was sold.  These places used to be meeting spots for intellectuals and artists and some of these lounges are original from that time while others…well, they are quite a beautiful copy. These speakeasy bars don't have a name sign on the door and you need to know where they are in order to locate them.  Once you find them, you need to knock on the door (and some of them even have a password!), a doorman usually opens up and if the bar is full he usually takes your phone number to text you when a table gets available.   One of the most famous speakeasy bars in NYC has the front hall which is a (fake) barber shop and that's pretty unique. Are you ready to come out and play?