There are many, perhaps even too many, movies set in New York but, thanks to them, walking around this wonderful city is even more special. After all, if it wasn't for them, a museum would be just a museum, a café only a café. Having seen them in our favorite movies makes us feel 'at home' when we visit these 'familiar' places. Who doesn't remember the scene with beautiful Audrey Hepburn at Tiffany & Co. in "Breakfast at Tiffany's" or King Kong climbing the Empire State Building? Whatever your movie genre may be New York cannot disappoint: from "Ninja Turtles" to "Carlito's Way," from the TV series "Friends" to the more recent "How I met your mother" New York has always been chosen by film directors. There are companies that organize guided tours with movie themes but, honestly, I suggest you do it like we do it and get the maps marked with the right places and go out there alone: you'll have fun finding the places yourself! Taking a self-organized tour of movie and TV series locations may not be so simple, given the large amount of landmarks that NY can boast of therefore it is a must to make a choice of the places we want to see. You can make your own list but here below are some of my favorite spots. Being an adopted New Yorker I see some landmarks every day and I don't even notice them anymore: the Empire State Building, the Statue of Liberty, the Rockefeller center among many others so I decided not to talk about them although they appear in thousands of movies and TV series episodes. One of my favorite films when I was a kid was "Ghostbusters" and I believe that everyone knows the story of this group of scientists committed to discovering paranormal phenomena and trap ghosts. The mythical Hook and Ladder Ghostbusters station in the movie is located in lower Manhattan, more precisely in Tribeca, and it used to be a working Fire Station before the '80s. It is now a 'mecca' for Ghostbusters fans who come here to 'pay tribute' and the logo of the team is still visible on the sidewalk in front of the station making it a great spot for a selfie. I couldn't resist and I took one myself when I was there. Also the amazing beaux-arts style New York Public Library located on 5th avenue appears in the film and it's a must-visit even if you have never watched the film because it holds an amazing collection of rare books and its old wooden reading room is the perfect spot to study and concentrate or just to take a break from the hustle and bustle outside.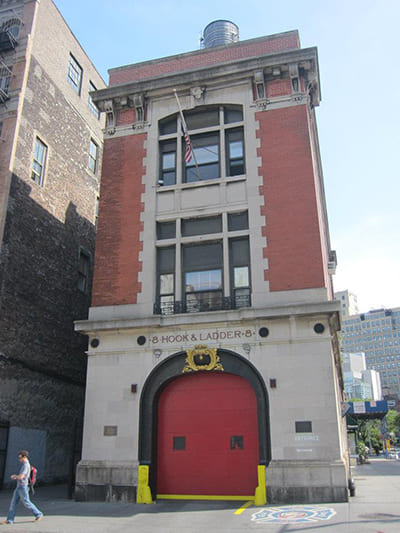 The Museum of Natural History in New York is a popular destination for schoolchildren and students of all ages and for anybody who is interested in zoology (like myself, I have an yearly pass) but it has become even more famous after the release of the famous film starring Ben Stiller "Night at the museum". Although the interiors have been entirely reconstructed in the studios in Los Angeles, all the outdoor scenes were filmed just in front of this museum and if you step in to visit the permanent collection or one of the interesting temporary exhibitions, you'll notice that even the interiors and the exhibits were faithfully presented in the movie (such as the big T-Rex in the main hall).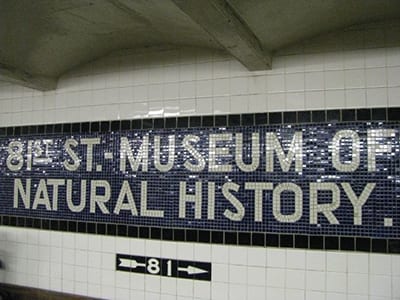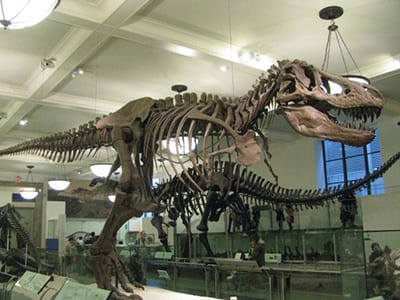 If you are a fan of kids' movies and cartoons just like me, you probably noticed that many scenes take place in or around Central Park. One of the main scenes in the film "Enchanted" (a musical in which a princess from the fairy tales is suddenly thrown into the real word and ends up in the Big Apple) was shot just in front of what is perhaps the most famous fountain of the park, the Bethesda Fountain by the lake. If you watched the movie you know what I'm talking about because a large crowd gathers around the fountain to sing together with the princess in this long and colorful scene. Since I'm a big fan of the "Madagascar" cartoon movies, when I first moved to New York, I was curious to visit the zoo in Central Park. If you ever go, don't miss the clock with chimes (also depicted in the film) and the monkey cages. It's a lot smaller than I thought and I was almost disappointed not to find Alex, the Lion, but nevertheless it was for me a must-visit and all New Yorkers have come here at least once. The romantic movie "Serendipity" tells about a love story governed by faith and coincidences and 'Serendipity III' is the café where the two leading characters go for a drink after meeting by chance at a department store nearby and that is where their love story officially begins. This venue in Upper Manhattan is a local favorite, especially for Saturday brunches. It is so popular that it is practically impossible to find a seat so you need to wait at least 2 hours for a table but it's worth the wait (if you have the patience and the time) because they serve an excellent 'frozen hot chocolate', as they call it, a sort of chocolate ice-cream milkshake but better (which is exactly what the two characters order in the film so, needless to say, it's a bestseller). The café is charming and you feel like you stepped into the rabbit hole from Alice in Wonderland with its beautiful Tiffany chandeliers hanging from the ceiling and curious knickknacks on every shelf. 'Serendipity III' is not just a café but also a store, where you can buy the strangest objects. My "Serendipity" New York walk ends in Central Park, more precisely in its ice skating rink, an undoubtedly very romantic place. The skating rink is set up only in the winter months and is an excellent spot to enjoy part of the New York skyline while hovering on skates.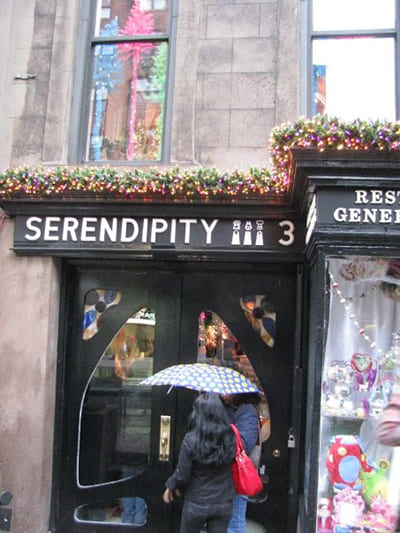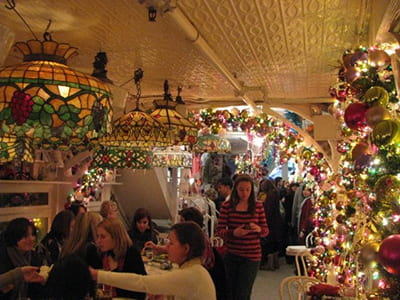 Shown in many movies including "Home Alone 2" and "Big" with Tom Hanks, I was extremely attached to 'FAO Schwartz', the oldest and one of the most important toy shops in the Big Apple. Unfortunately, this beloved shop closed down for good in 2015 but its giant plush piano everyone could play will remain in the memories of many who had the privilege to use it or those who remember it from the films.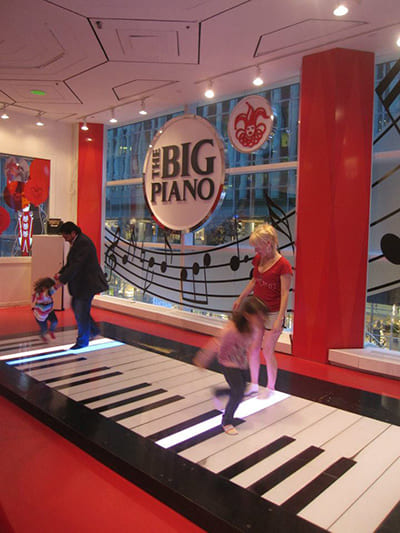 I personally never followed "Sex and the City" but that's another TV series set in New York which is very popular and it's not difficult to find bars and restaurants appearing in the series (my friend knows every episode by heart and sometimes when we are out she points out that this and that place are a hang-out of Carrie and friends). As you see, the opportunities are virtually endless.
REPOTER
Claudia Diaz

Age

Horse(UMA)

Gender

Female

Job

NYU University/Literature Dept. Prof.
I'm a Professor of Spanish Literature and Theater at NYU but I'm originally from California. I enjoy taking long walks in my free time and New York City always offers something new around every corner…I simply love it! My favorite season in the City is the Fall because of the trees changing color in Central Park and Halloween which is my favorite holiday. Through my blogs I'd like to make people interested in visiting the city and my neighborhood, Brooklyn, and I'd like to show people a new perspective on the Big Apple, from a resident's point of view.