New York City is such a frenetic place and, although it seems that there are crowds of people moving around downtown all day long, very few people walk in the City. The majority of people here choose the subway, others (especially the lucky ones living in Manhattan) take the yellow taxis and a very small number of New Yorkers travel by car (indeed a very small number of people own a car given the limited availability and high cost of parking spaces).The New York subway system is one of the most used underground networks in the world and it boasts over 400 stations, spread across its 5 boroughs (neighborhoods). What many do not know is that there are some secret and abandoned underground stations scattered around the city and these places have some stories to tell.There are secrets under our feet, above our heads, and behind every corner of New York City and we often walk by them completely ignoring their existence.The dearest one to many New Yorkers is the one by the City Hall which was used for over 40 years at the beginning of the twentieth century but it was subsequently abandoned in the 1940s. This stop remained neglected for decades before being rediscovered and cleaned up just a few years ago by the city council which decided to beautify this stop with works of art by running a competition among local artists to promote the station.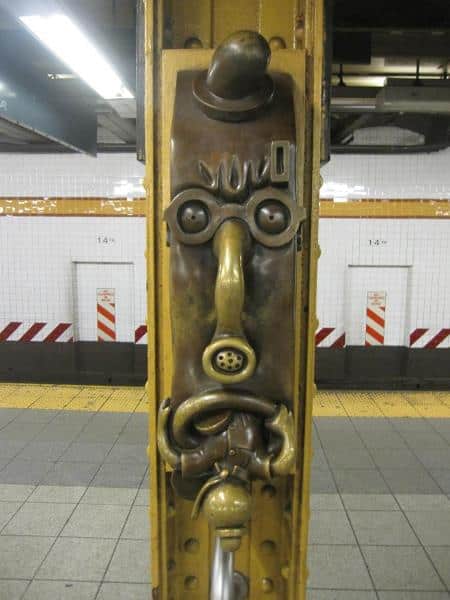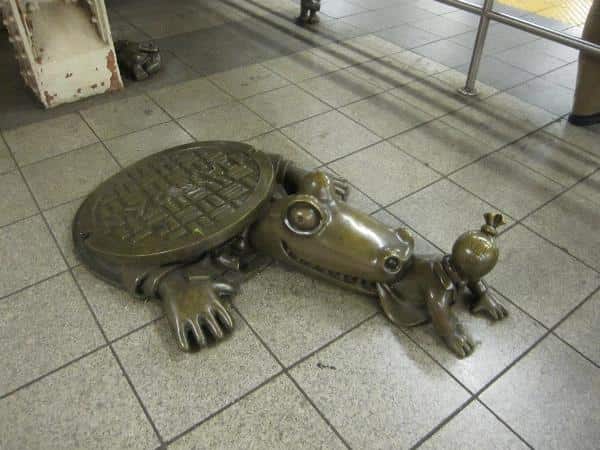 There is also a secret train stop that Franklin Roosevelt and other famous people used to access directly from underneath the well-known Waldorf-Astoria Hotel. The Waldorf-Astoria is a luxurious hotel facing Central Park and since it was one of the first 5-star hotels to open in the City, it has welcomed many important guests over time. Although this station has been out of service for many decades now, a television channel recently visited it and in this very interested documentary they showed there are still working tracks, a train carriage and even a working private elevator connecting to the hotel. Back in those days, the guests traveling by private train were able to arrive directly to the hotel instead of switching trains at Penn Station or at the Grand Central Station and they could take advantage of a special elevator which would bring them directly to their suite.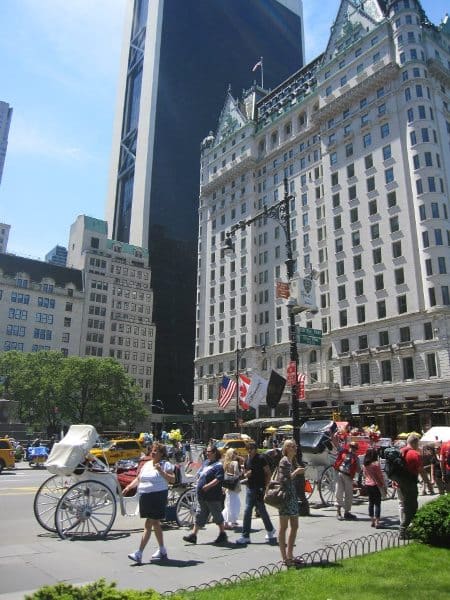 Waldorf Astoria hotel
I think it's internationally known that taxis in New York City are yellow: yellow cabs in the City are a lot cheaper than taxis elsewhere in the world and they are widely used by almost everyone.While everywhere else in America you must call a taxi by phone, in New York you just need to check if the light on the roof of a cab is illuminated or not. If it is lit, it means that the vehicle is available; if it is off, they are in service and therefore taken. To call them one needs to simply raise one arm and try to make eye contact with the driver: we call this 'hailing a taxi.'Yellow cabs run all day and there are no taxi stations in the City; the airport is the only place where they gather in a proper station dedicated to them.In NYC all taxis are enabled to accept credit card payments and all vehicles are equipped with a bullet-proof protective glass dividing the driver from the customers to protect the driver from possible armed robbers.The price is always indicated without the tip, which is at one's discretion but it is usually between 10% and 15% of the fare and since tipping is customary in all service industries in the US taxis are included in this 'custom.'There are also some green color taxis on the City's roads. They are the Borough Taxis, those that one can find outside the central area of Manhattan and those that one can take to leave Manhattan. In fact, few people know that yellow taxis drive only in Manhattan south of 110th street all the way to Battery Park, so if you are for instance in Harlem you might find it hard to find a yellow taxi (unless a user has taken it to that place and the taxi driver is on his way back). Some yellow cab drivers often refuse to go beyond the city center because they gain more by running back and forth in Manhattan rather than going far into other boroughs.In recent years some green yellow taxis have also been introduced to save the environment. This time I'm not talking about green color taxis but rather about ecologically friendly taxis which use gas or natural fuel to run. These last ones are equipped with fully transparent sunroofs so one can enjoy the vertical view of the city while riding from A to B in them.