Grand Central Station is not an unknown place. Almost all visitors to New York decide to take a trip to what is one of the most famous places in the city, highlighted as fabulous in almost all guidebooks. New Yorkers alike come here often to catch a train to Pennsylvania or New Jersey or just to grab a quick bite (since it hosts great food venues). But Grand Central offers far more than just commuting and great architecture. The building, dating back to the early 1900s, is huge and rich of anecdotes.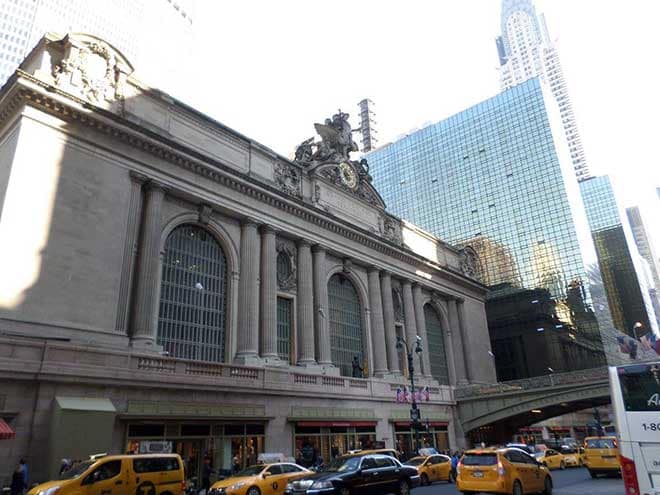 One of its secrets is the Whispering Gallery, a bizarre architectural feature that seems strange even after a perfectly rational explanation.
Next to the station's renowned Oyster Bar and Restaurant, one of New York's most popular seafood places, there is an acoustic and architectural ambiguity: two people can stand on opposite sides of an arch of this arcade, at a distance of many meters, and whisper into each other ears. The whisper, imperceptible at a distance of a meter, sounds like a scream for the person on the other side of this arch. Experts say the reason is simply that sound waves travel along the bend of the ceiling. It is certainly true, but still it is fun to whisper in the ear of someone so far from you. The place is so well-known that some guys come here to bravely use it to whisper marriage proposals.
Grand Central is always full of people, with peak hours around lunch time and in the early evening. The station never sleeps, just like the Midtown neighborhood that surrounds it. Grand Central is not just a railway station: it is often referred to as the Door of the United States, a beaux-arts masterpiece completed in 1913.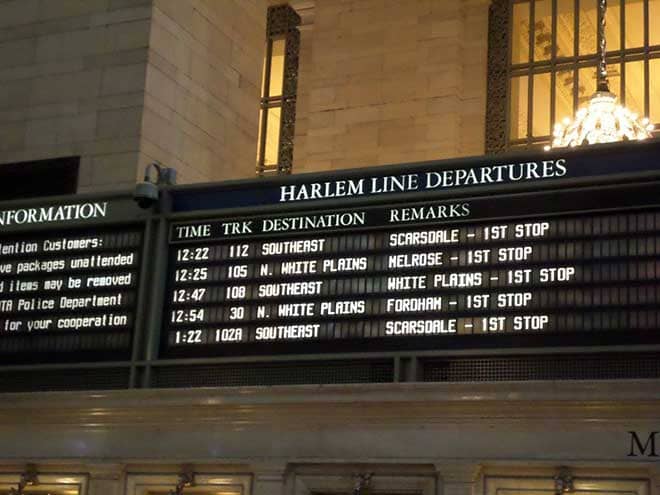 Built on the wish of Cornelius Venderbilt, the station was built with Italian marble, the same used in the building of the White House.
Grand Central Terminal is the world's largest railway station with its 44 platforms distributed on two underground levels.
Track 61, now abandoned, used to connect the Grand Central terminal to the nearby and luxurious Waldorf Astoria Hotel and it was used by hotel guests such as presidents and other major military figures who came to New York but did not want to be seen and recognized.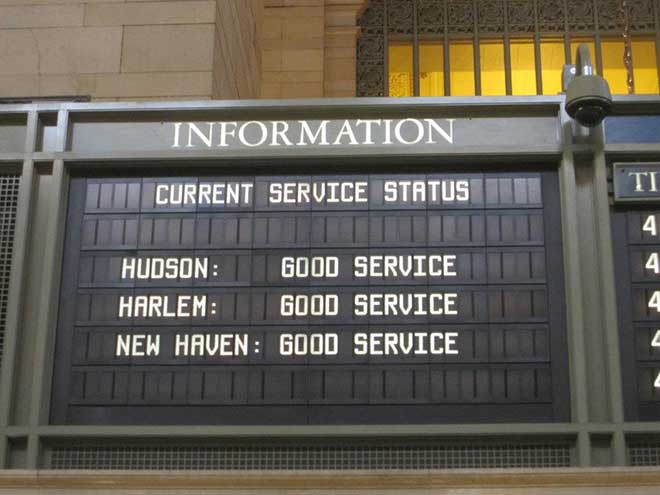 Entering the main lobby, you cannot miss the remarkably vaulted ceiling decorated with zodiacal signs and constellations.
Initially, the large ceiling was illuminated by regular bulbs, but they had to be replaced frequently so today it is lit by long-lasting fiber optic lights, which save time and money.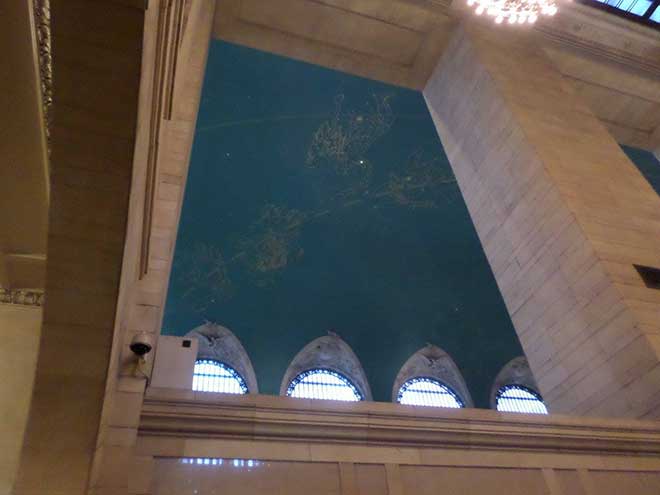 On the second floor is the Dining Concourse, which is the area dedicated to restaurants. Here you can find all types of venues, from fast food chains to the famous Oyster Bar and Restaurant, where you can sit and eat the best oysters in the city.
As you may already know, Americans are very patriotic and like to exhibit their flag virtually everywhere. The flag dominating Grand Central's Main Concourse was hanged there after the September 11th attacks, not to forget the victims and to remind all New Yorkers that they were not alone.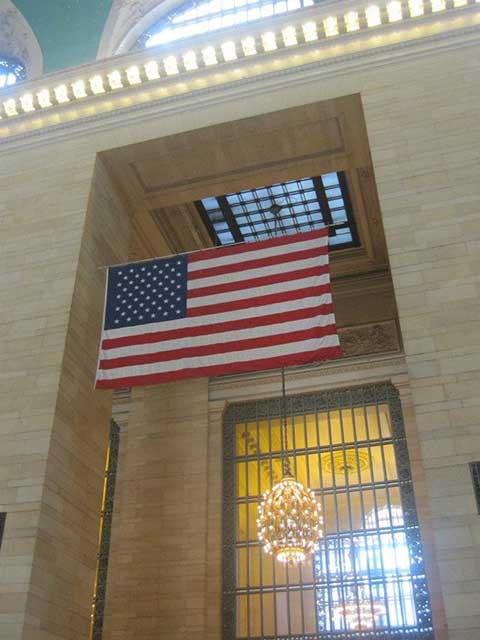 At the center of Grand Central's Main Concourse is the information desk, marked by a large golden clock, which is frequently used as a meeting point by locals. Not many know that there is a secret door hidden under the clock, with a spiral staircase which leads to an information office on the second floor.
The clock is made of opal and it's worth between 10 and 20 million dollars, as it's certified by the famous and esteemed Christie's and Sotheby's auction house.
Grand Central Station is featured in many movies, TV series and cartoons: Armageddon, I'm Legend, Men in Black, Revolutionary Road, Carlito's Way, The Bone Collector, Gossip Girl and the cartoon Madagascar, just to name a few.