If during one of your trips to Manhattan Island you get lost in the area south of Broome Street and east of Lafayette, you might think that you are in a completely different country. In fact, you might think that you have just crossed the ocean and ended up on another continent. The truth is that you have simply arrived in Chinatown, the place of residence of the majority of Asian inhabitants of New York City, and the place in the entire Southern Hemisphere with the largest Chinese population, approximately 100,000 individuals, outside of China itself. It is said that a trader of Cantonese origin was the first Chinese person to emigrate permanently to Chinatown in the 1840s, and there he founded a cigar store on Park Row. Other immigrants who arrived later, inspired by his success wanted to try their luck selling cigars as well, and little by little a monopoly was formed in the sale of cigars. It even seems that the trader himself established a small guesthouse in the lower part of Mott Street where he rented bunk beds to the first Chinese immigrants who arrived in Chinatown. With the income he earned as the owner, he managed to expand his store on Park Row, from which the Chinese district that we all know today would grow.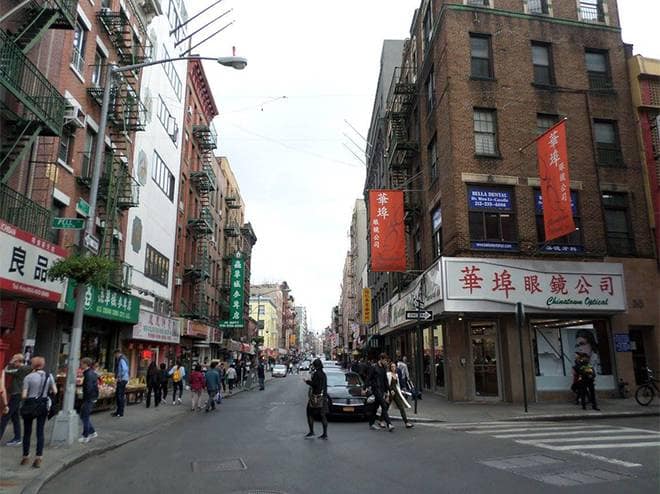 Soon, before the laws of racial discrimination on the West Coast of the United States, which prevented the participation of Chinese immigrants in various occupations, many of them moved to the East Coast in search of employment and creating their own businesses, such as restaurants and laundry places.
As of the Act of 1965 was enacted many more immigrants from Asia were allowed into the country, the population of Chinatown increased dramatically, and it became a more pleasant neighborhood for families of Chinese origin.
Such has been the expansion of Chinatown recently that it has even absorbed almost completely what used to be Little Italy and much of the Lower East Side. On its main street, Mott Street, you'll find hundreds of street vendors offering exotic foods like live eels, square watermelons and furry rambutan fruits.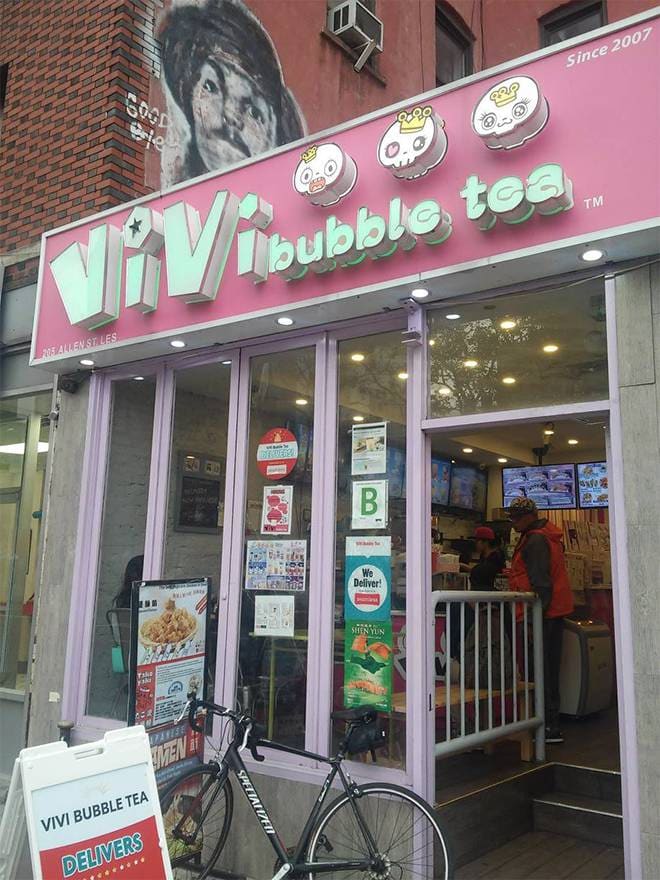 Canal Street is famous for cheap jewelry and souvenirs and, on both streets, you will also be surprised by the incredible variety of restaurants representative of the cuisine of almost all provinces of mainland China and Hong Kong, along with Thai, Vietnamese, Malaysian and Indonesian restaurants and shops. If you like Asian food, the problem will be which one to choose.
If you wish to buy Asian ingredients, at the Chinese open-air markets, they offer everything from sweets and candies to pickles, a variety of sauces and different ingredients for oriental recipes, but also medicines with prescription written in Chinese, house goods, religious items and clothes.
Most of these shops have a very particular smell due to the variety of dry products they offer, various types of mushrooms and herbs and an extensive variety of dried fish and seafood. That is why it is often said that Chinatown smells like rotten fish!
If instead your hobby is tea, you will also find stores specialized in selling a wide variety of green and black teas and herbal teas. And nothing better to end a day exploring Chinatown than tasting a selection of dim sum, one of the local specialties, accompanied by a tea indeed.
And if you want to know a little more about the history of this interesting neighborhood, stop by the Museum of Chinese in America, opened in recent years. Located in the heart of Chinatown, this museum has multiple exhibition galleries, interactive kiosks, a multipurpose auditorium, a research center and classrooms utilized for multiple workshops.
If you look for brand imitations (although it is righteously forbidden), Chinatown is the perfect place.
Chinatown is a unique place, with a special charm. Do not miss the morning bustle, when the local population is having breakfast in the Dim Sum houses, doing their shopping and chatting in the streets. It's a free cultural show!
In Lower Manhattan, there are other major attractions, not so well known but equally impressive places like: the New York City Ballet, the Metropolitan Opera , the Philharmonic Orchestra, Little Italy, and of course Chinatown.