Following the terrorist attacks in Paris, Washington, D.C., was reported as being one of the next targets. I'm often asked questions along the lines of "How is it there? Do you feel unsafe? Are there lots of police officers?" I feel that the question of whether or not it's safe here has to do with how each of us perceive safety, so it's difficult to answer, but if I were to be asked about anything that has changed recently, I'd say that not much in particular has changed.In this region home to the country's president as well as other important people from various countries, police officers and security guards are stationed all over the place. Plus, enforcement of security has remained very rigid ever since 9/11. When the customary lighting ceremony of the Christmas tree by the president was held in front of the White House in December, security check was apparently more thorough than usual since it was right after shooting massacre in California, but that's about all that I can think of.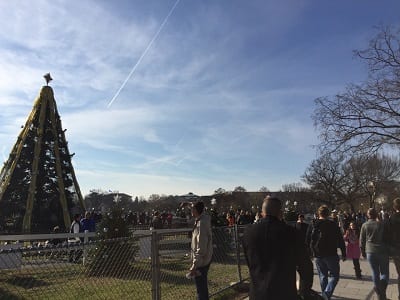 Christmas tree in front of the White House
Although natural disasters are also unavoidable when they strike, it gives an uneasy feeling to be honest because there's nothing like emergency survival kits that can help you prepare to remain safe.However, falling into panic and making a fuss over questions like "What should I do? I have to do something, but how should I respond?" would simply be playing into their hands. Acting like usual as if nothing has happened is supposedly the best way to go.Students from around the country come to Washington, D.C., on field trips, but after hearing on the news of a school that canceled its trip, or hearing a Japanese friend who lives close by saying that she was told by her husband not to go out on her own, I wondered if there have been changes in downtown even though the residential district stayed the same. However, the downtown area was bustling as usual.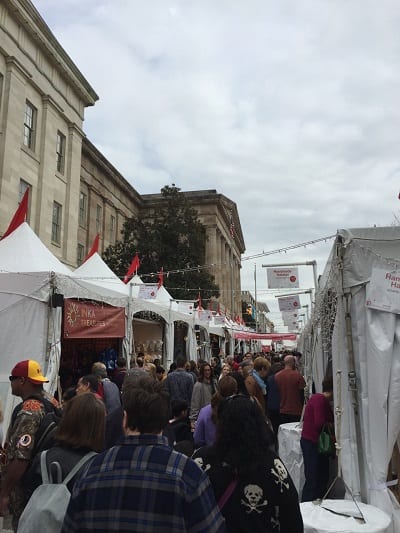 Holiday market. An artistic market open only during this time of the yearthat sells handmade goods and paintings, although unrelated to Christmas
Everyone seemed to be all excited for the holidays, and when I rode the Metro, a family visiting from the countryside asked me for directions. I also heard many people speaking unfamiliar languages in the area around the White House.Rather than being frightened by terrorist acts and feeling scared to do anything, I personally would like to enjoy this fun season as usual while fully grasping the current situation.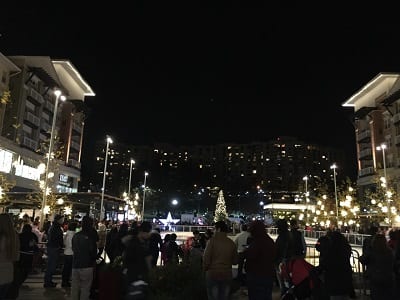 An event at an ice skating rink