Fontainebleau is known first and foremost for its extensive bountiful forest – with over 5,600 plant species and home to deer, boar and foxes, amongst others – it provides a sense of discovery every time I wander through.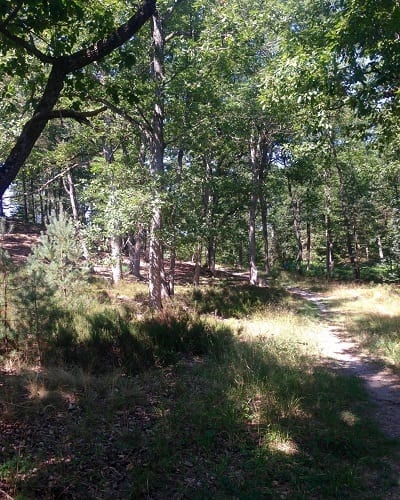 The many winding forest trails on a sunny hike.
It is famous for bouldering, hiking and foraging, but today I decided to explore on horseback, what better way to spend a lazy Sunday. Even through the overcast and wet weather, we ventured on hoping perhaps that the weather would change its mood on the way there.
Tree lined roadway in threatening weather.
To get to the horses required keen navigation down tree lined roadways and through the winding village roads. With just over 1,000 inhabitants, the tiny village of Achères-la-foret is where our adventure began.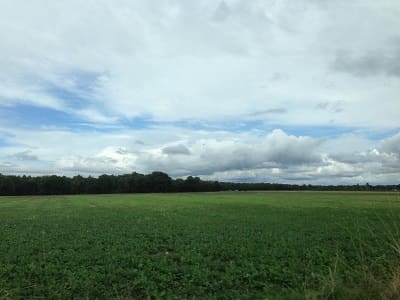 Views of the countryside on our way to Achères-la-foret
Upon arrival to the stables I was paired up with Mejie, a beautiful white horse who, in typical French fashion, looked more interested in savoring the delicious local hay than any form of entertainment I or the forest could bring. Luckily the stable owner was there to guide Mejie out and prepare her for a lazy afternoon stroll.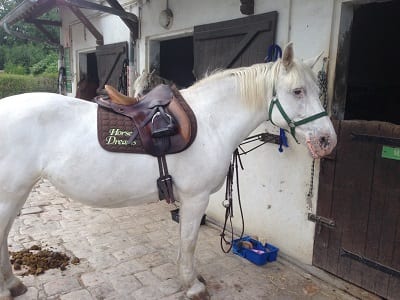 Mejie finally stepping out and ready to explore.
Once we convinced Mejie to join us out of her stable we set off on a 2-hour long promenade into the wild.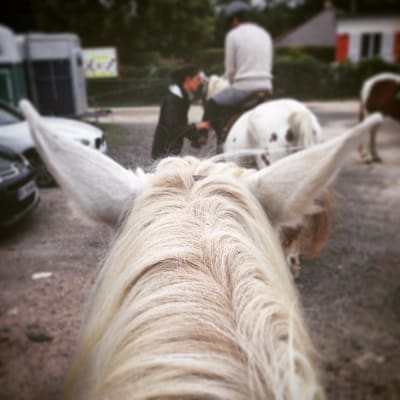 Me and Mejie getting to know one another
The ride itself was tranquil and uneventful, however it is the depth and extent of flora diversity which took me by surprise. Reading about the species and history of the forest is one thing, but experiencing it for yourself is another. Every few paces we found ourselves immersed in a different landscape – from tall overbearing pine trees to low tropical-like ferns, the forest was continually revealing its layers.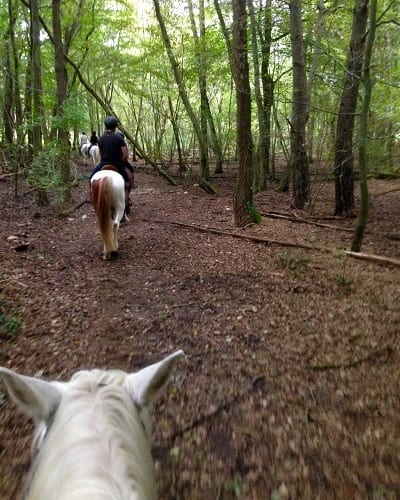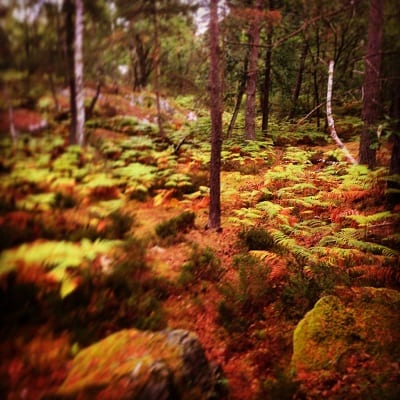 A carpet of vivid and unsuspecting ferns.
Although the bumpy ride did not prove ideal for photography, it did reinvigorate my curiosity to explore further the depths of the forest and experience its landscape from different view points. Our little village of Fontainebleau turned out to be much more complex than I had given it credit for.