Ganesh Chaturthi is the festival celebrated across India as the birthday of the Hindu God - Lord Ganesha. This year the festival was marked on September 17th when the idol of Lord Ganesha is brought to home and is kept for 2 to 11 days depending on different family traditions. I have extensively covered on how most of the households of Bangalore city celebrate the festival.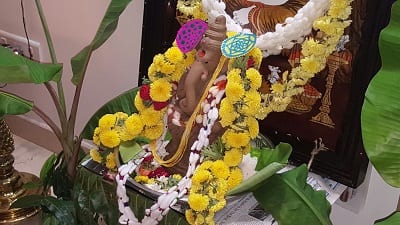 The idol of Lord Ganesha is usually made with clay and the size differs from small size to 100 ft. high. When the idol is brought to home a day early and it's covered with a silk cloth and the cloth will be removed during the festival day before rituals begin. The day of the festival starts early in the morning where the Pujari (A Hindu priest) does the pooja (the rituals).  The Ganesh idol is decorated with flowers and placed on a high platform. Sweets and fruits are placed in front of the idol during the pooja and it's considered sacred once the ritual is done. The ritual consists of chanting Hindu mantras and the pujari giving blessings to the family.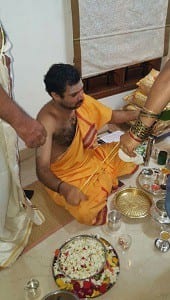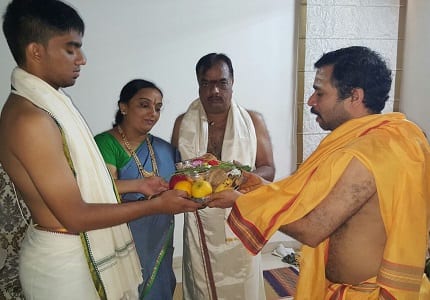 It's the day when the families come together and celebrate with lot of joy. They are donned in beautiful traditional Indian clothing. It's a national holiday too.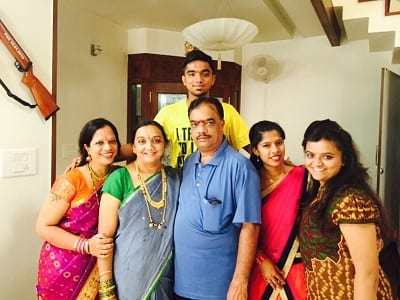 For the festival, Indian sweets and snacks are made at home and distributed among families and friends.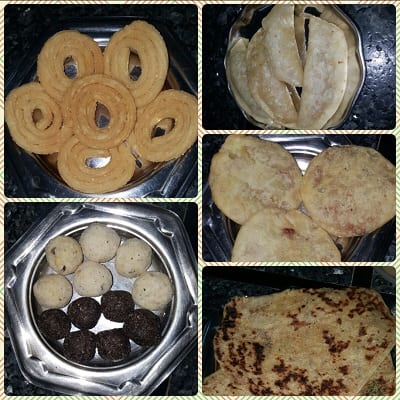 During the day, a vegetarian feast is prepared. The family gathers around and the food is served on a banana leaf. Having food on the banana leaf is considered to be healthy in Indian tradition.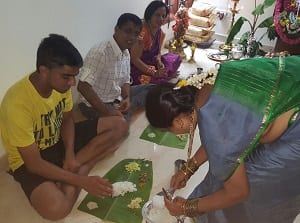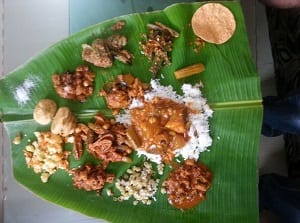 Even devotional songs are sung praising Lord Ganesha! Once the festival is over, after 11 days, comes the Ganesh Visarjan, which means farewell to the Ganesha. During that day, the idol is immersed inside water bodies like lakes, rivers and ocean. It's a grand festival where people come out in large numbers, playing drums and dance and take their idols out in a procession to the nearest water body and immerse the idol of Lord Ganesha. Even though this is a Hindu festival, it's not closed only to that particular religion. I am a Muslim. Still, I received a warm welcome and made to feel at home and involved in all the rituals throughout the day. That's the beauty of the Indian society.