Dandiya Raas - This is one of the most famous dance forms of India. It's a traditional folk dance form originated from the state of Gujarat, India. It was the time of Navratri - The festival of nine nights. ( Nav - Nine ; Ratri - Nights).  

This festival symbolizes the victory of goodness over the evil and the positive over the negative. This festival is celebrated all across India, in all the states. The celebration takes place for nine nights!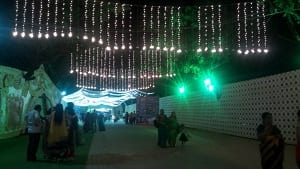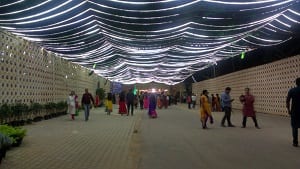 Men and women wear traditional attire. The costume is colorful, grand and contains heavy work of embroidery and also small mirror works on them. Women adorn themselves with beautiful jewelry. It's the night of high energy and excitement and you can clearly see it on their faces!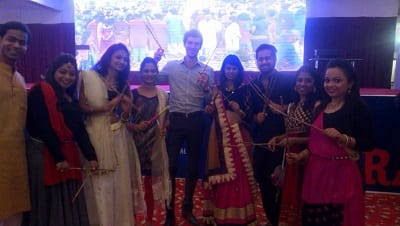 The main prop of the Dandiya dance is the bamboo sticks. It's called the Dandiya sticks. These sticks are also painted and decorated colorfully. The sticks are held in each hand and performers strike them together matching the beat of the music. Nearly thousands of people participated the celebrations that night and I could see faces of people from all over the world! Not only Indians!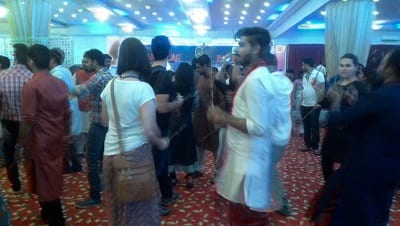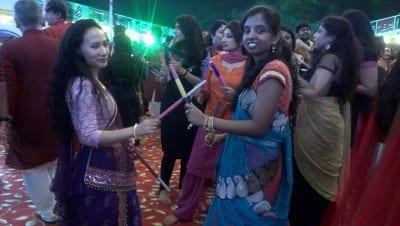 While all of us were enjoying dancing to the beats, the credit has to be given to those who were providing us the high energy beats and songs. There was stage set for the band of drummers and singers. The songs consisted of movie songs, folk songs and devotional songs. Drums are the major part of the Dandiya music hence there were a lot of drummers along with the other percussion instruments.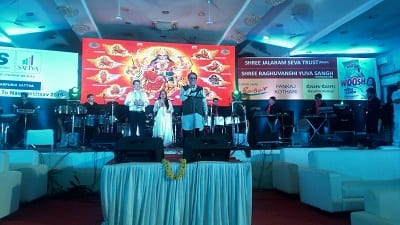 It was not only the night for adults. The kids also took part in this celebration. They were in similar high energy, and seemed to be enjoying themselves forming their own little dance groups. There were many features included in this night to keep the kids entertained.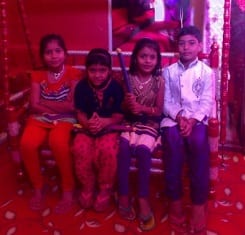 This is not all of it! If you get tired of dancing and hunger starts to catch up, no need to worry. There is a huge space almost the same size of the dance floor for thousands, is set up only for food! From meals - to fun food - to snacks - to ice creams, there was everything one can ever ask for. The food court had cuisines from all the parts of north and south India. It also had Italian food!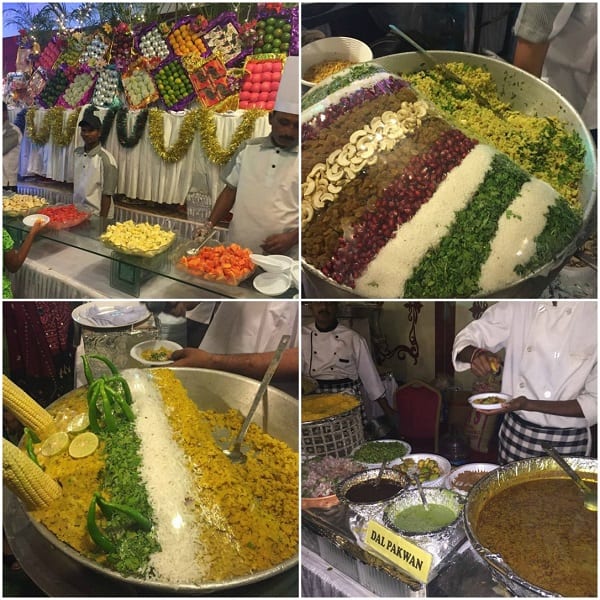 As the night came to the end, our stomach was filled and heart was content with joy. It was an amazing experience as you get to meet and dance and share your happiness with literally thousands of people.