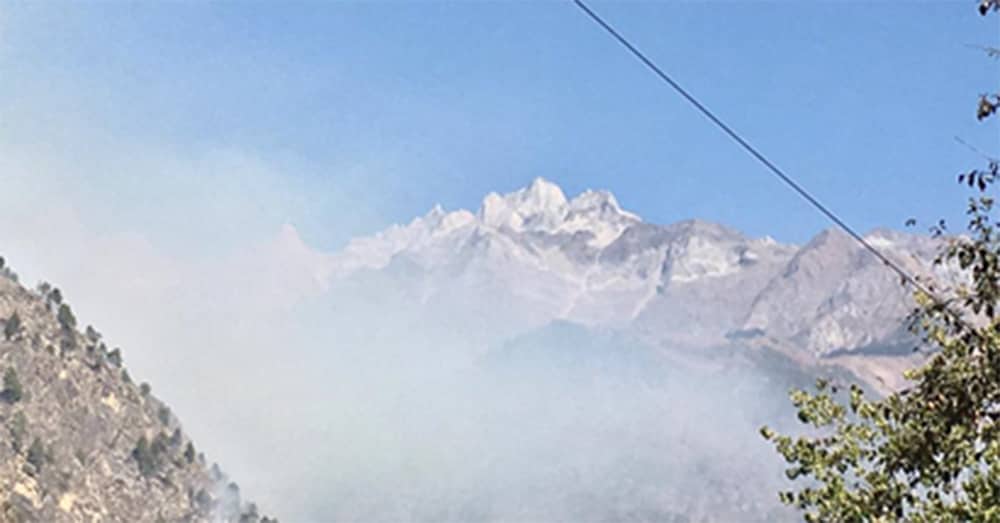 It was a beautiful Tuesday morning and me along with my friends reached the lovely city of Kasol in Himachal Pradesh. We had planned ahead of this trek. We all were excited because we have heard so much about the trail that we are going to trek on and the destination that leads to it – Kheerganga.We got ready and took the bags for this upcoming trek. Luckily we had booked this trek with a group so they had organised our food and stay so we had left out major luggages back in the hotel and just took a small bag with warm clothes and water.The trek is total of 10 km upward journey and then 10 km downward journey. And we were prepared for this 20 km trek! All set, we reached the starting point of the trail around 12 pm.The trail welcomed us with the mighty Parvati river flowing right under the bridge.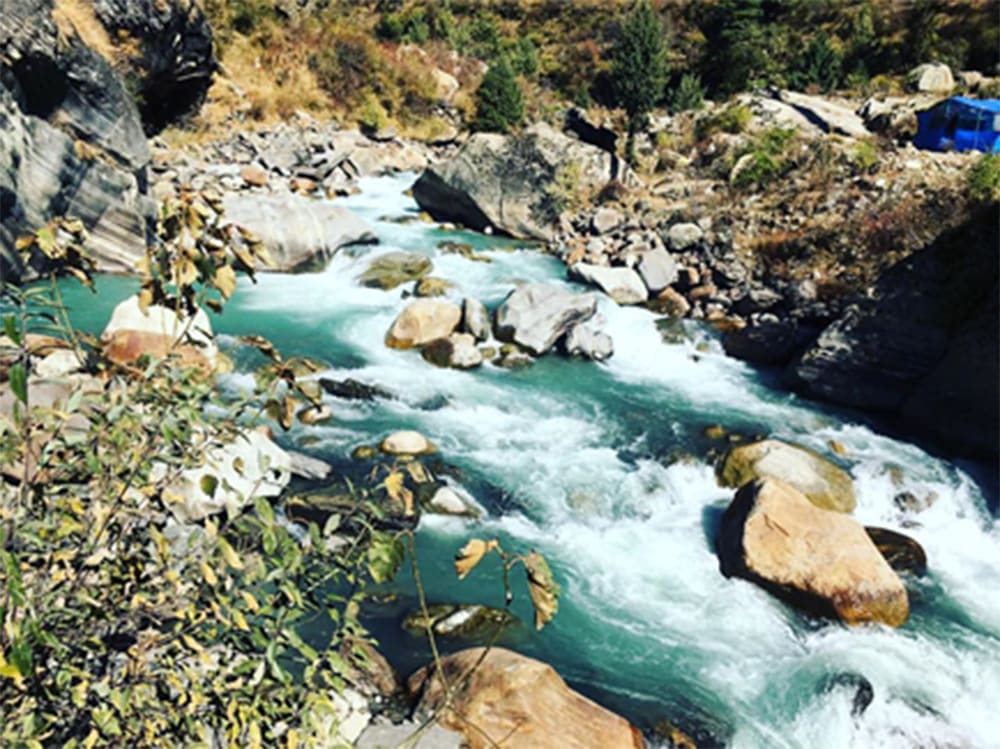 This entire trail we could hear the amazing gushing sound of this mighty river.As we started the trek, first 2km was just climbing rocks and mountains. But the view we had around made the climb encouraging! We wanted to see more of this beauty. After 2km, we had arrived to a point were to our surprise was a small café and meeting point with chairs. We refreshed ourselves with water and snacks. We were going to buy more water bottles from the café, but our guide asked us not to as he said, we will find many fresh cold springs on the way.And yes he was right! We found so many fresh springs flowing throughout the trail. The water is unpolluted and extremely refreshing. It quenched out thirst for long time!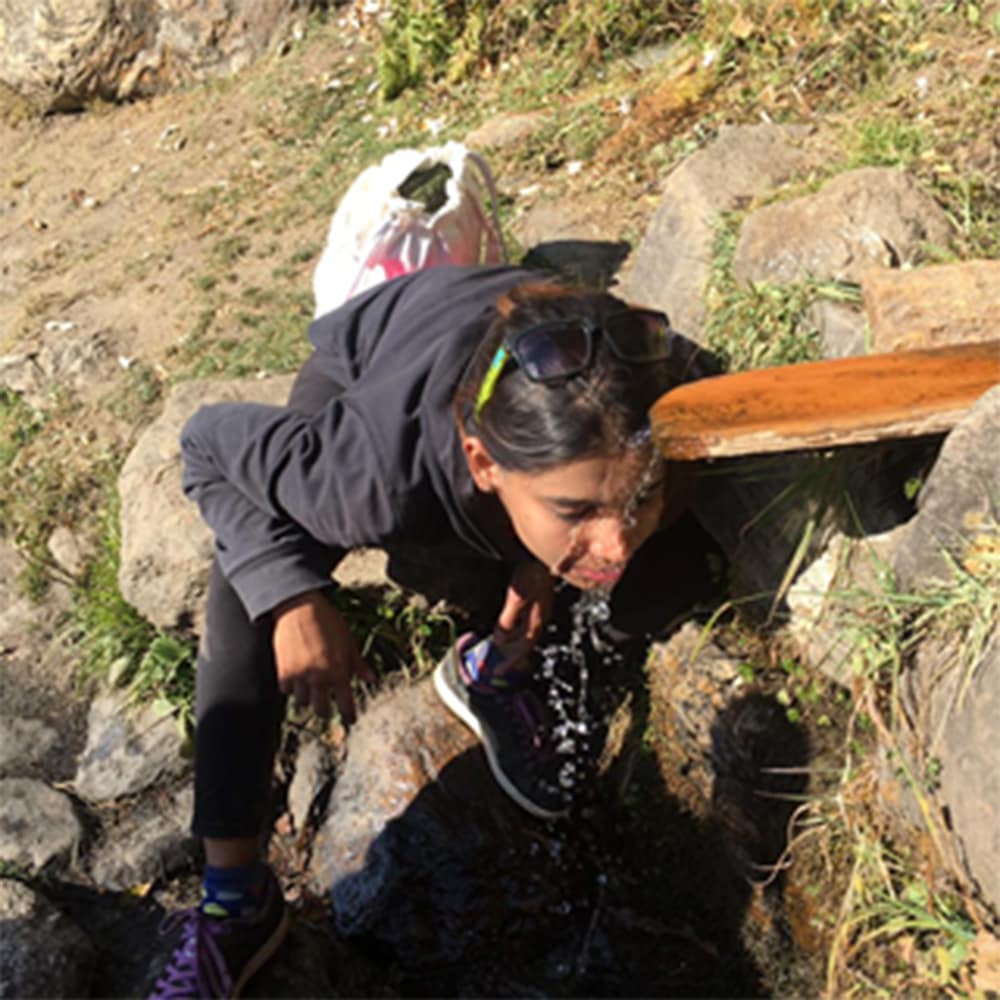 As we got through out initial struggle into trek, and our bodies getting used to the uphill, we began to really enjoy the path and its surroundings. Fortunately for us, it was the time of autumn and the beauty of the fall was full on the display by mother nature. The hills had almost all the colors to it. Green, orange, yellow and brown. It looked and felt like a dream. We knew at that moment it was the best decision we made to this trek,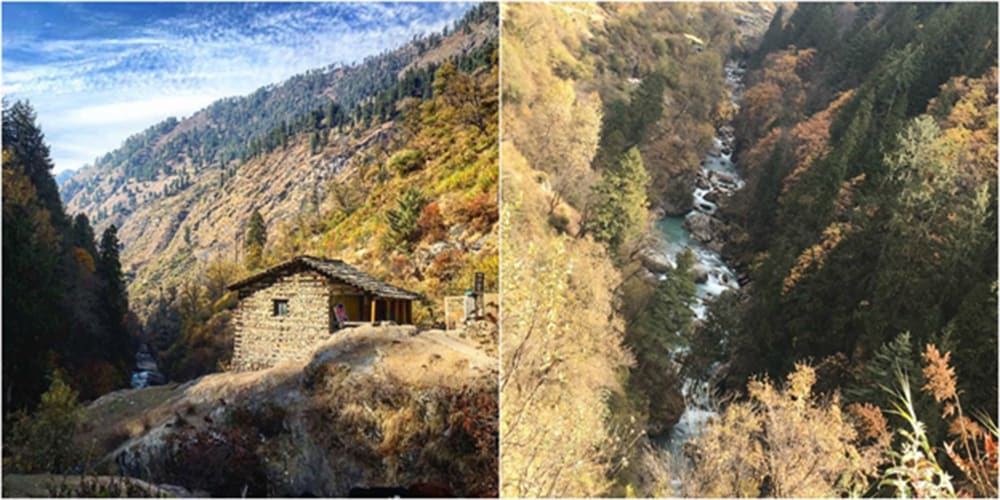 And this was not the only delight for us. This place had more to offer. On the trail there were small villages that popped up and surprised us. It was great to see the lives of the mountain people and how different it was from ours.Their houses were entirely built of thick wood. Their attire was completely different. Everyone welcomed us with broad smile and then carried on with their work. The trail along these villages were slightly easy as it had less uphill climbs for us and more view and people to see.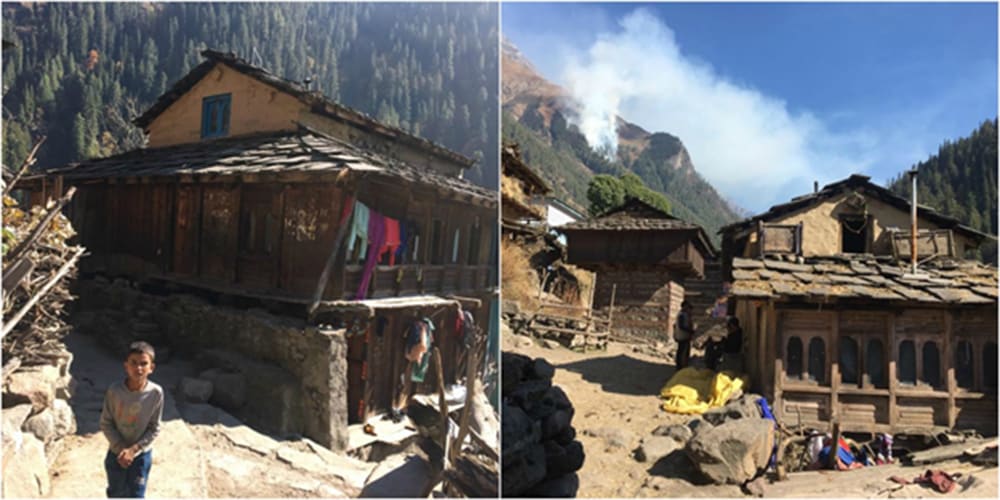 We were almost reaching the end of this trail. Though we have had already got amazing experiences on the way, we still held our energy and excitement for our destination.And finally we reached the top of our trail and it was all as it was said. Magical, mystical and breathtaking. We reached the destination at 4:30 pm. It was a 4.5 hrs. long climb but we did take few stops for rest, lunch and to just enjoy the view. At this point of time we were totally tired and were only resting in the café that were about to spend the night. One of the biggest attraction in Kheerganga is the natural hot water spring. The hot water spring is located right at the top of the cold mountain. We went for our dip around 6 pm and we were in the pool for nearly an hour. The hot water managed to take out the soreness of our body. It was absolutely meditative. Later that night, we had bonfires, discussions and dinner and then retired into our tents. The next morning and the journey back was equally magical. This entire experience has been indescribable. I felt lucky and blessed to have such an experience in my life.