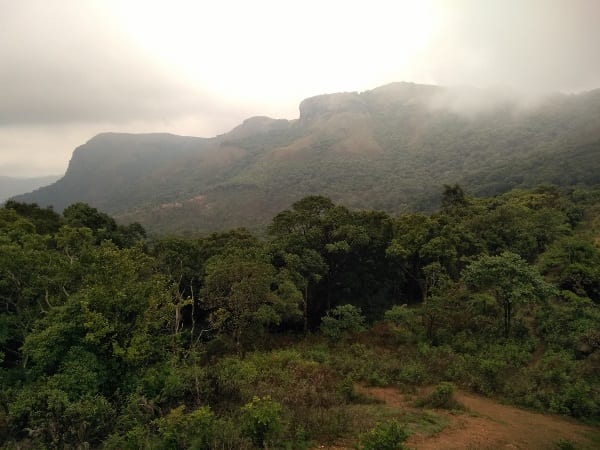 Me and my friends were on a vacation just last weekend. We visited the city called Chikmagalur. It's a hill station very well known for its coffee estates and breathtaking peaks. I was there for 3 days mini holiday. Everyday we did different activities as well as relaxing in the natural surroundings.One of those days we did a small trek. We took off in a jeep to a peak called Charmadi Ghat.

Our driver was our guide also. This peak was 1 hour 30 minutes from where we were staying. The journey itself was lovely where we came across many coffee estates and jungles on our way. As we reached the spot and got down, our guide told us it's only a 5 minute climb up to the peak. And it was. The peak was so beautiful and the view stretched out as far our eyes can reach.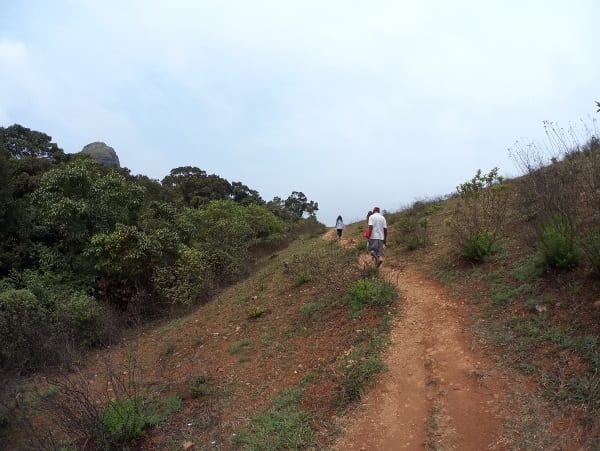 And then right next to the peak we saw a trail leading up to the closer mountains. Being mountain lovers, me and coincidentally all my friends, we thought to do more of an exploration. And we asked our driver/guide to wait up and started climbing the trail. That's the mystique of the mountains, it somehow always gets even more beautiful when you thought it can't get better. And this little trek of us also gave us such similar experience.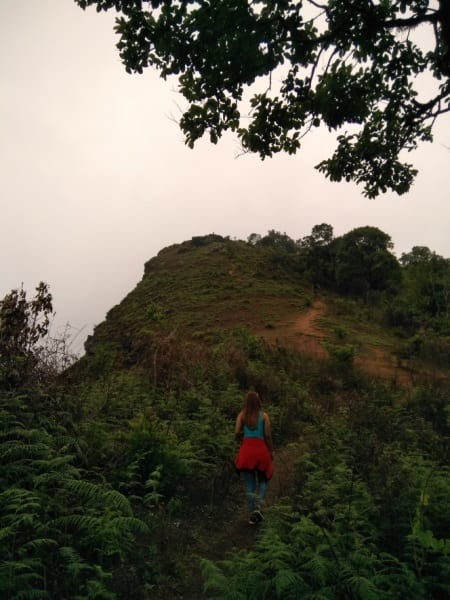 As we started our mini trek, we joked around, took loads of pictures and here and there some views would be so lovely we would stop for awhile to take it all in. We all go so quiet, just being in the moment and get dumbstruck by the nature. We continued on till we got tired. This little trek of ours lasted close to an hour. Then we headed back to our jeep and started our journey back to the place where we were staying.