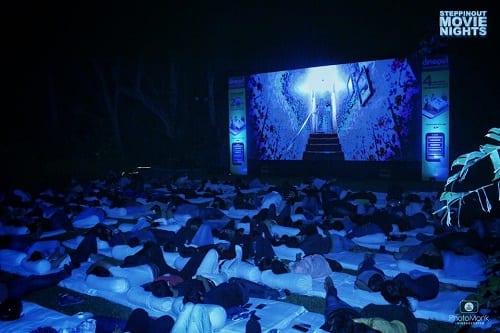 What part of the "Movie screening under the stars" doesn't anyone like? This brilliant concept was brought to Bangalore very recently. And it's a major hit among the crowds. Movie screening of few of everyone's all time favourites been played. Shawshank Redemption and Lion King is one the examples. Indian movies are also played in popular demand. The movie screening starts late in the evening. The venue is a popular mall called UB City. The tickets sold out like hot cakes. It showed that we all want to just casually hangout and have a laid back evening watching one of our favourite movies with our friends under the starlit sky!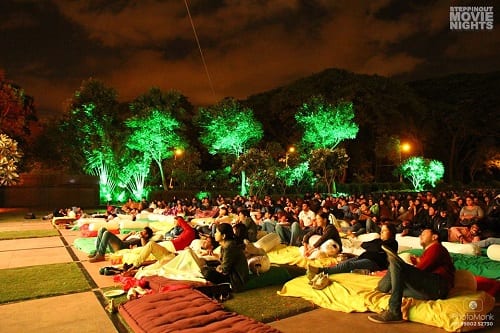 And where is the popcorn to enjoy with it? Yes there also food court on the side of the screening. Popcorns, soft drinks, pasta, burgers and nachos where in the main menu. And the prices are lesser than you will get in an actual movie theatres. Even though this is a recent initiative, the response has been so overwhelming for this concept, that so far 12 screening have already been held in Bangalore alone in popular demand. There are hundreds of spots available and it gets sold out every single time! This high popularity really tells a lot about us that we value a quiet night out under moonlight so much than partying after a hectic week of work.
The screening also is provided with a laid back seating. It is cushion mattresses, bean bags and lawn chairs that's provided for viewers to tuck in comfortably throughout the movie as opposed to the usual boring seating in theatres. This massive hit of an event has now started to expand to other major cities too due to its huge popularity! Like I said in the beginning, who wouldn't want to spend a night like this?