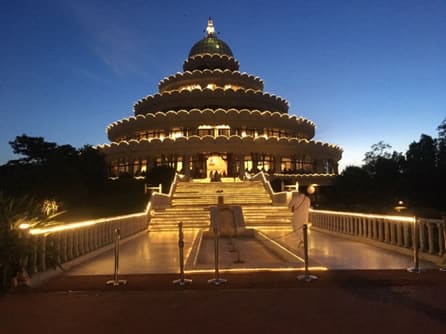 In the outskirts of Bangalore is a magnificent yoga ashram called Art of Living. One of my friend was doing a teacher training course and me and my friends decided to go and visit him. Being a yoga instructor myself I was really excited to visit this yoga ashram. It's one of the most popular yoga ashrams in the world! And it's really breathtaking as well. So looking forward to meet our friend and spend some time in this beautiful place, we head out.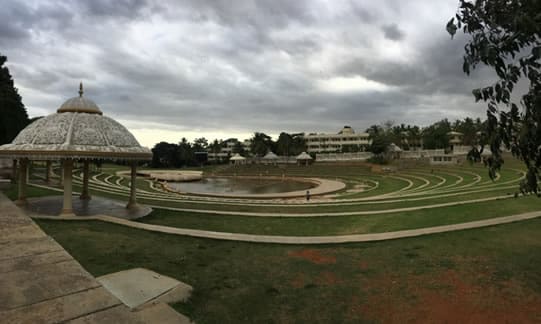 We had to travel quiet a bit to reach the ashram. It's surrounded by nature and build in such a pleasing way to eye. We felt at peace just being there. We got to see so many students practising yoga. It was a huge place and there were beautiful cafes and organic stores in the ashram. You can never get stressed or feel out of place. People are really lovely and welcoming.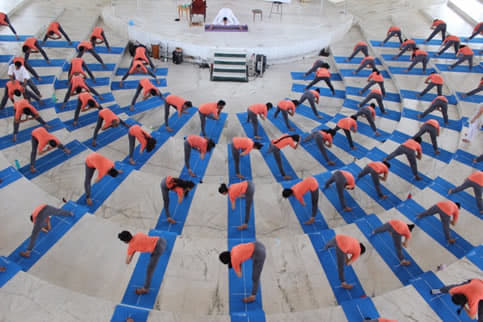 The food here is plant based and vegetarian food made with very less spice and oil. It's easily digestible and helpful for the students to practice yoga. It's called sattvik food. There was also 'Satsang' which means students to gather in a place and sing songs of their master. It was a very unique experience. So.e of the students even started dancing with the happy chanting and music.We ended with a nice simple dinner. By waving bye to our friend we left the beautiful place half hearted. I am so happy to have had this beautiful experience.