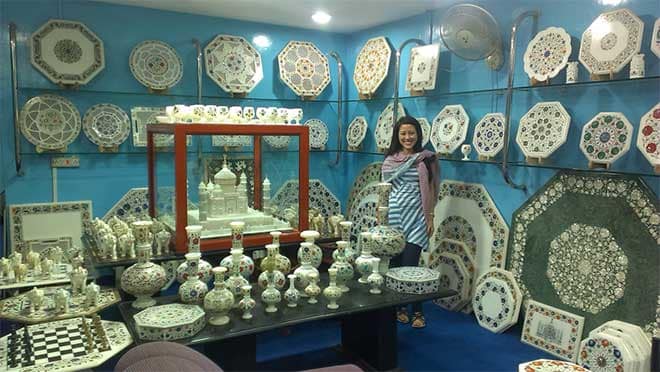 Me and my friend from Phillippines visited Agra to see Taj Mahal, one of the wonders of the world. We spent whole day in awe viewing the beauty of the magnum opus mausoleum. It's one of the wonders of the world is mainly because of the artistry marble inlays. When we found out that there are marble inlay factories in the city that carve out beautiful pieces, we went looking for them.
Located very close to Taj Mahal, there are streets filled these factories that make marble sculptures and inlay works. Those who own these factories have descended from the families that built Taj Mahal.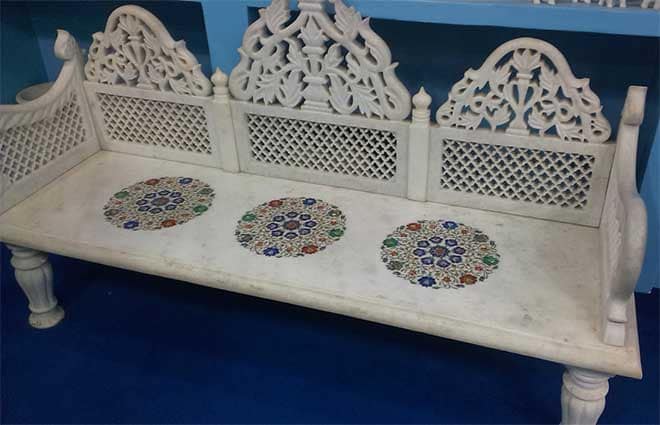 Stone Work:
Once we entered the factory, there were workers who sit in the front and do the hard labour of cutting and shaping the precious stones into small pieces. Semi precious stones are used to decorate on the marble in intricate patterns. Some of the semi precious stones that are used as decorative stones are : Lapiz Lazuli, Malachite, tiger eye, soda-lite, amethyst and green and white stones.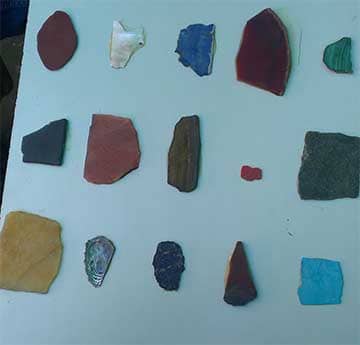 The process of making is they carve the marble with patterns and then start carving the stones in desired shapes. Then they use a secret glue that was used while building Taj Mahal. The glue is used in the marble inlay and the designs are formed.
There is literally everything you can imagine that is available in these marble. From chess boards, to dining table to beautiful jewellery boxes and flower vases are carved in here. They are expensive because of the precious marble and stones and also because of the amount of hard labour that goes down to create them.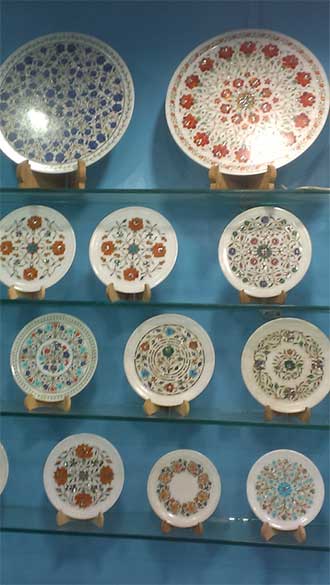 It's nice to see how these workers keep their family traditions on for hundreds of years now. And keep the authenticity of their work intact. So people like us can also have a small piece of the work that is inbuilt in Taj Mahal. Me and my friend bought a small jewel box for us as a memory of this visit.