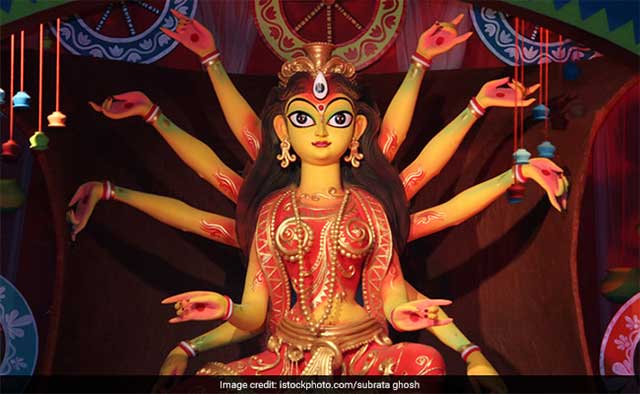 Durga Pooja is celebrated all over India in the worship of the Hindu goddess Durga. The main reason behind this festival is to celebrate the victory of good over the evil. It's observed that goddess Durga destroyed the man known as Mahishasura who turned into an evil and unbeatable buffalo demon. He killed thousands of innocent people. Durga, was sent to destroy this demon. She is a goddess with ten hands with each of her hand representing one power each.
Even though Durga Pooja is celebrated all over India, its grandly observed in the state of West Bengal. This entire festival is celebrated for 5 days. Every day has its own rituals and prayers are offered.
Even the city of Bangalore did not lack behind for the celebrations. Schools and offices were given holidays so people can observe and take part in the festival. Many number of pandals (venues for celebration) were decorated extravagantly. Lights, flowers and massive statues of goddess Durga was decorated beautifully.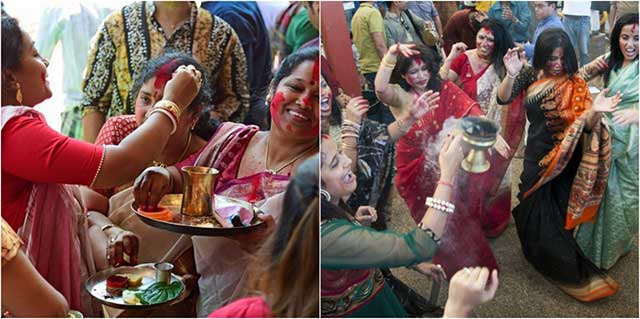 People deck up in beautiful traditional outfits throughout. It's believed that goddess Durga used to return to her mother's home every year for few days. So during Durga Pooja, another important ritual that's followed is women returning to their mother's house for the Pooja. Once the Pooja ends and they return home, they are sent off in a grand gesture. Women wearing traditional saree, apply red vermillion powder, as a mark of their married status. They gather in big group. First the prayers and thanks is offered to the goddess. Then they sing and dance before leaving to their in-laws place.
Since it's to mark the victory of good over the evil, every person who observes this festival keeps positivity throughout. They exchange sweets and the traditional music is played during the dance as well as the prayers.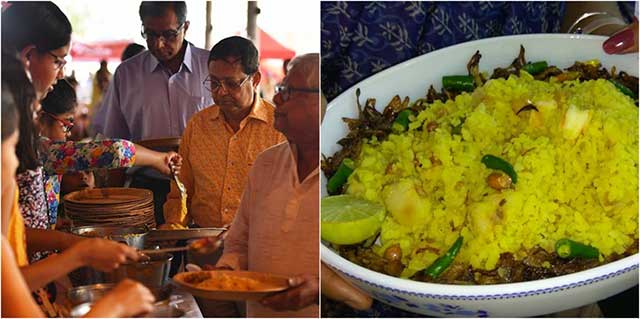 Another main attraction here is the food. The venues also organize a massive food hall where they set up numerous stalls with varieties of food. Food is offered in abundance. Most stalls consists of non vegetarian food and the cuisine is Bengali cuisine from West Bengal. Varieties of rice and meat is served. There are also stalls set up for the vegetarian participants.
It's over all a heart warming festival where Indians celebrate women and their woman goddess and their victory over the evil. This festival is especially uplifting for the women population in India.