Whether or not you have been to London, there are a few iconic symbols of the British capital you probably know too. Along with the Big Ben, the red phone booths, the business men with bowler hats and umbrellas, we find the double-decker buses, buses which offer a unique view of the city (if you are lucky enough to find a seat upstairs).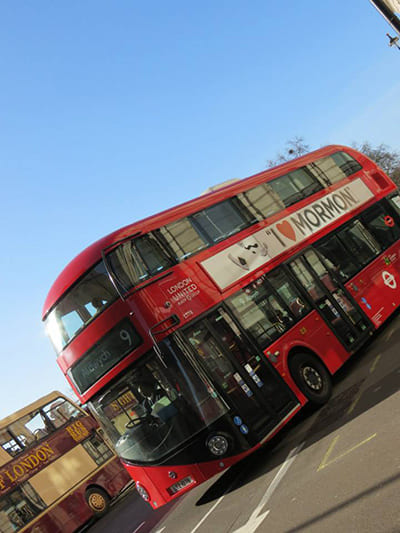 Well, even in London, now, those old style buses are in the process of disappearing and are now used only in the heart of London and particularly on tourist routes. Most of them have been replaced with modern buses which are often one deck only. Double-decker buses are obviously a means of ground transportation but they are so much more than that for Londoners! Many of these buses are now privately owned and therefore used for private events. You can hire one for your wedding party for example…in this case, an expert driver in uniform will take you and your guests around the city on a sightseeing route while you'll be drinking, listening to music and partying on the inside of it. One of the latest trends is precisely to hire one of these old buses for a few hours and use them for a birthday party or a hen/stag party. In fact, the possibilities are numerous: for example, you could surprise your friends and arrange a themed party and go pick them up at their home (I'd like to do it eventually). Amazing amenities, including a video karaoke, a personalized cake, a professional DJ and bottles of champagne are often some of the options you can add on to your package. I have met musicians who even hired a bus of those together with their band to perform traveling concerts with guests getting on along the way…what a great way to draw attention!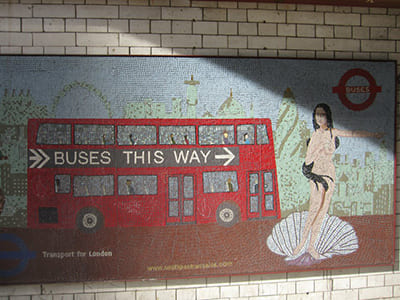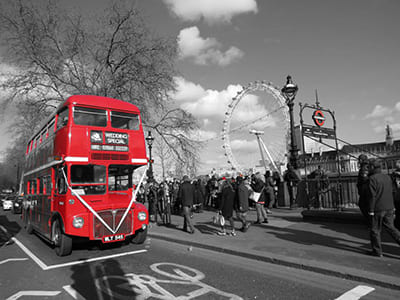 ____________________________________________________________________________________________ The London Underground, which everyone in London amicably calls The Tube, was the first underground railway ever built. If you visit London you may hear "Mind the gap!" on the loudspeaker of the station: it's an invitation for passengers to be careful when getting on and off the metro carriages since there is indeed a space – a gap - between the train and the platform.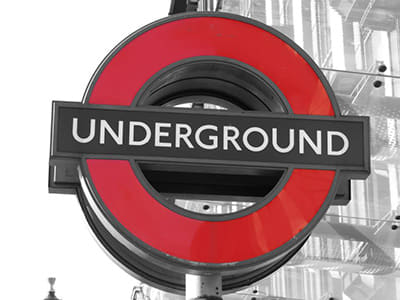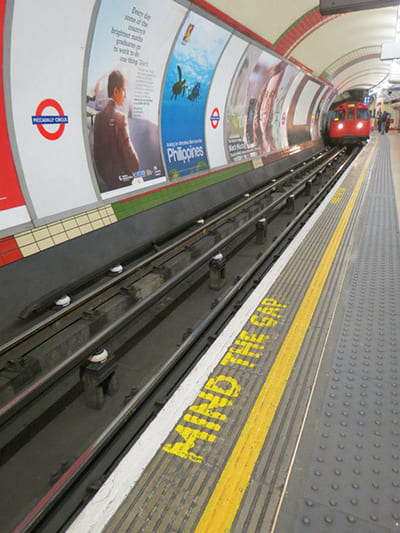 A symbol helps you recognize a metro station in the various parts of London and this is called 'the bar and circle', the symbol par excellence of the London underground. Another curiosity that made the London Underground unique is its plan. The map of the London Underground is a unique invention that made it possible, in particular to non-Londoners, to navigate the vast areas of the British capital. Making the lines of different colours was an original idea back then when it was thought over. Many stations of the Tube have remained as they once were, others have been improved and others have been created from nothing using the most modern systems of architecture and engineering.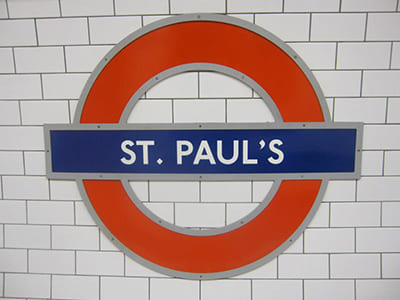 The latest news is…The London Tube will now be open 24/7! Finally. I'd add. This came into effect for the first time on the 20th of August of this year 2016, which was the first weekend in London where you could travel by metro at night.  This newly implemented schedule doesn't apply to all lines but it rather covers only the main routes of the vast London Underground network. The 'Night Tube revolution' had been strongly supported by former London Mayor Mr. Boris Johnson and should have already started a year ago.  The delay was caused by protests and a harsh dispute with the Tube workers, who have been fighting for greater safety and better economic compensation. For tourists and partygoers like myself, however, the night service of the London metro is very good news! And now London has nothing to envy New York City. The London Tube is the most amazing scene you can witness. Commuters, students, artists and all sorts of people travel on it daily and there is no better place on earth to see and be seen. There is even an event held on the Tube yearly called the 'No trousers subway ride' where you can travel by subway without pants and pretend that everything is normal. The event takes place every year on subways around the world now but it originally started here. Although not organised by the public transportation administration, events such as the 'No trousers subway ride' or other themed costume parties taking place in the train cars are organised and advertised by flash mobs events promoters who utilise the social media to attract curious people.  Now, isn't commuting in London fun?