In this blog I would like to talk to you about my recent experience with some traditional (and not so traditional) English afternoon tea 'ceremonies'. I call it this way because I know that in Japan the tea ceremony is a respected historical tradition. In England, this tradition is attributed to the Duchess of Bedford: it seems that during her visit to the Belvoir Castle in the mid-nineteenth century, she was unable to resist hunger in the time frame between lunch and dinner so she ordered along with her tea some savoury and sweet dishes. The Duchess's habit became a trend at the court and for a long time the tradition of the afternoon tea was granted only to the upper class.In England, this tradition has lost some authenticity but, at the same time, it has become more affordable and it has slowly being gaining popularity among a younger crowd. I start by saying that the first time my girlfriend suggested me to go to an afternoon tea with her I wasn't thrilled about the idea and I suggested her to find a girl friend to go with instead but now, looking back, I'm glad I was 'dragged' there, so much so that I went other two times after that and it will slowly become our thing to find new unique tea places to try out on rainy days. My idea of a classic English afternoon tea was a lot different: I had imagined a stuffy old and pretentious teahouse full of old ladies drinking tea and eating biscuits while gossiping about their relatives…but I was pleasantly proven wrong!In the new trendiest places in town you can find the legendary English tea served in nice pottery in antique-looking tearooms but you can also try themed tea times or even attend a Mad Hatter tea party! You'll be able to try creative snacks, enjoy art exhibitions, read a book, take a look at vintage clothes for sale or just be immersed in a hipster and underground atmosphere.If you decide to go, you'll be amazed by the accuracy of every single detail when you are visiting for the first time an afternoon tea place. You'll suddenly be plunged into a different atmosphere whether you choose a classic, exclusive or trendy place: teapots with improbable shapes and designs, pastries for all tastes, delicious mini cakes, scones, classic cucumber sandwiches, bread with butter and jam…that's why the British associate it more with a real meal than with an afternoon snack!Nowadays everyone can enjoy and feel what, in the city of London, is a real ritual, as well as a unique opportunity for long hours of conversation because many places offer refills and there is no pressure to clear the table. In London there are more than a thousand rooms where you can enjoy an afternoon tea, but as I mentioned before, we have chosen some among the most unique ones.The first one we visited was a somewhat classic teahouse but it was set in a beautiful round room with huge glass windows overlooking a garden where each table could have a view on its peaceful surroundings. I was expecting to receive some stale biscuits with my tea but instead we received a tower-like tray full of goodies: smoked salmon tartelettes, crunchy caramel cookies, coconut pastries and my favourite: a mango and hot chili pepper mini cheesecake!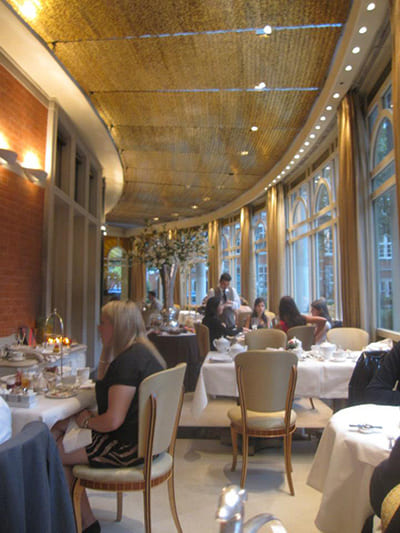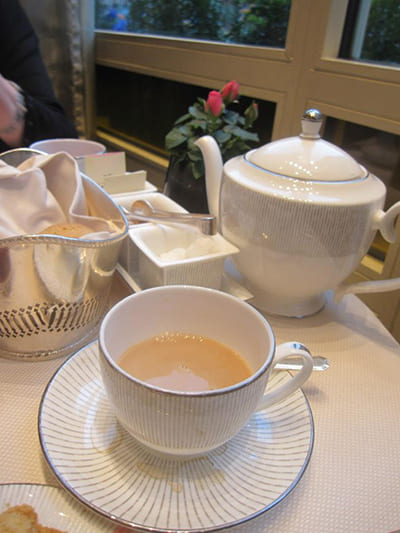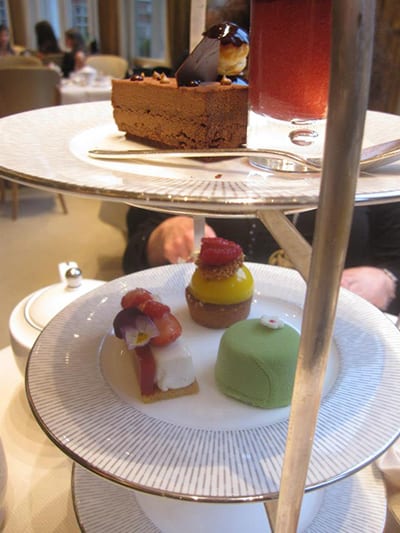 The tea experience my girlfriend truly enjoyed was the 'Prêt-à-Portea' at the Berkeley Hotel. This 'Prêt-à-Portea' takes its name after Prêt-à-Porter fashion and all sweet snacks served here are inspired from the collections of the London Fashion Week. One can recognize some brand name clothes on the plate and take a bite on some high-heeled shaped biscuits or eat a marzipan purse. This venue is obviously very popular among the fashionable ladies in town and my girlfriend was literally head over heels for this place!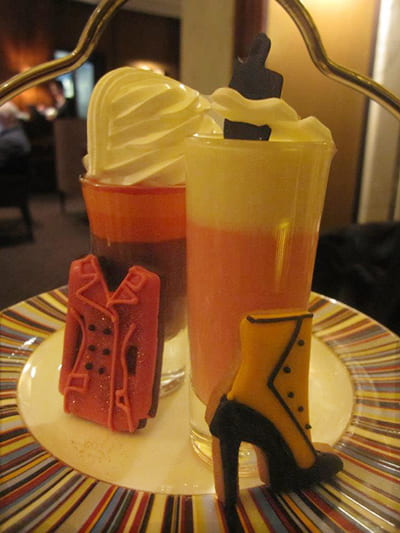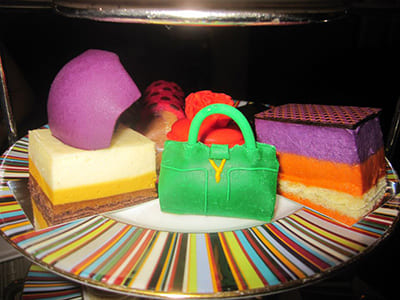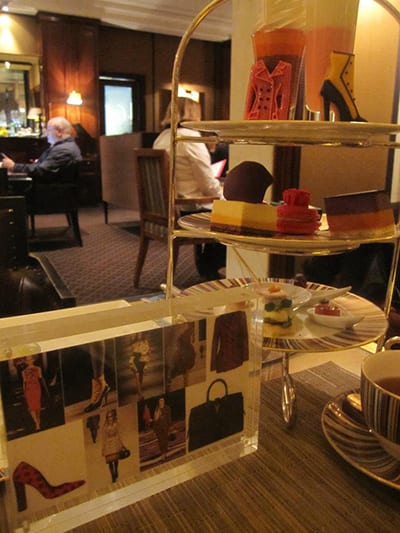 The last place we visited was the Alice in Wonderland inspired teahouse at the Sanderson Hotel. We both like this tale by Lewis Carroll so we were excited to visit the place and we felt like we had jumped into another dimension when we stepped into this colourful modern room decorated with clocks, carousels and birdcages. The menu was hidden inside vintage "Alice" books and tea was served to us in teapots embellished with queens and playing cards.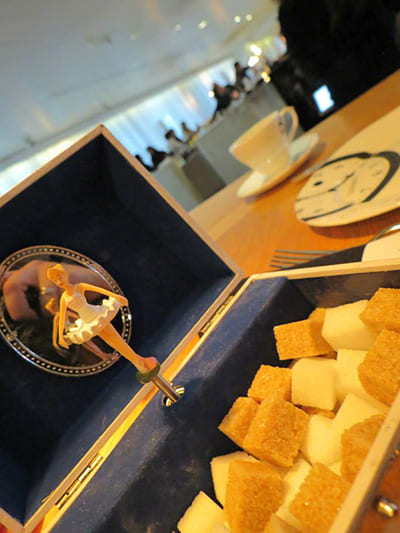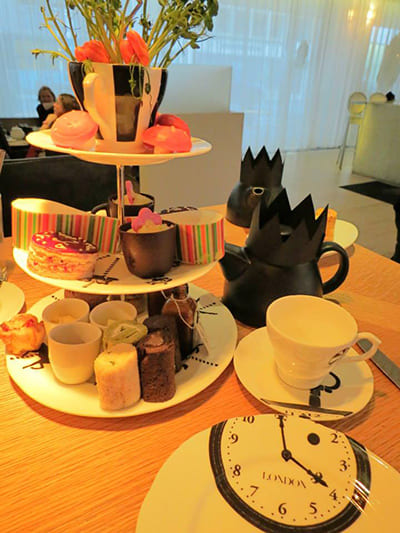 I'm more of a coffee drinker than a tea lover but I can assure you that the choice of teas in these places is endless…from the classic Earl Grey to violet you can find any flavour existing: hot chili pepper, liquorice, sage, bergamot, and many more medleys that you can usually choose 'a la carte'.
REPOTER
GianFranco Belloli

Age

Mouse(NEZUMI)

Gender

Male

Job

blogger/musician
I moved to London over 2 years ago but only last year I started writing for a local newsletter for Expats in London telling about my experience in this big city and giving advice to newcomers. London is a very dynamic city and has a lot for everyone but it's important to have a local point of view to navigate it without getting lost. Let me be your guide to hidden London!