Just like in any big metropolitan city there are several gyms, public swimming pools and sports clubs in London and in its suburban areas.Many of these places are open 24/7 and most offer fitness classes of the most varied from pilates to jazz dance, from martial arts to aqua-aerobics and so forth.But just like in any big metropolitan city, variety and innovation are keys so also in London the fitness scene is aiming to improve and find new horizons.In London you can now easily combine fitness and entertainment because the very first fitness club open all night was recently opened in the city centre. And it's not just a regular gym or fitness club. It's indeed a nightclub therefore including a live DJ and opportunities to meet up.Through the combination of music and workout, the place wishes to offer a good alternative to tedious sports routine and boring gyms. This new initiative is organized by the Ministry of Sound, one of the most famous clubs in the City and its aim is to promote healthy lifestyles and fitness while having fun.The idea was born from the intention to create a parallel between sports and entertainment: the place offers loud house or dance music to provide the atmosphere of a normal night at the club but it also promotes wearing more comfortable clothes so clubbers can be able to exercise. The union of music and sports, in fact, seems to favour the well-being and mood of the people.And it seems that using gym wear people are more relaxed and less tense therefore becoming more open to approach others and have a good time.So, dress NOT to impress I'd say!Each lesson has a playlist carefully chosen by a local DJ with the aim of making the bodies working harder and getting better results. Classes are given from Monday to Saturday and they include everything from stretching to sculpting, from toning to burning fat.The club has a pre-set timetable of classes but it also organizes events with sports instructors who come periodically to the club. It is possible to purchase packages in advance in order to have access to more lessons at an affordable price or, just like any gym, it's possible to sign up for a membership.The place also has a bar where to drink a coffee or a protein shake but it obviously doesn't serve any alcohol given the healthy lifestyle and fitness culture it promotes.And what if you miss the sea or more specifically the Italian sea like me (given my origins)?In London they came up with a way to work around the problem of not having a sea nearby. At the Kensington Club, a very exclusive private health club situated in a historical residence which belonged to the philosopher Sir Francis Bacon, there is a pool that is filled exclusively with water coming from the southern seas and to be exact from Sicily in Italy.The idea came to an Italian entrepreneur that with an expense of only 50 euro managed to get 25 tons of pure Sicilian Sea and to transport it to the British city. Even the flooring of the swimming pool is Italian since the tiles used to cover the bottom and the side of the pool were made by lava from the Etna volcano (in Sicily).The club is very prestigious and it ensures relaxation in constantly purified water which is kept at a constant temperature of 33 degrees. The property offers many treatments for the care of the body as well as some well-being classes such as aqua-aerobics.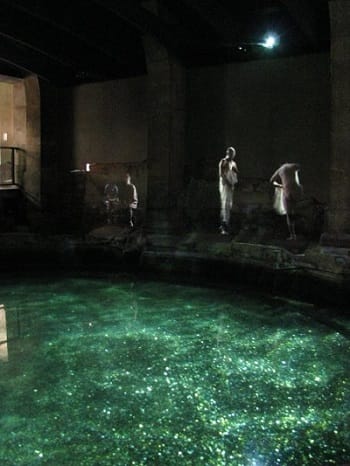 Thermal baths in London
If getting a gym or fitness club membership is too expensive or requires too much commitment (that's the excuse I use!) it is also possible to keep fit for free in one of the many London parks.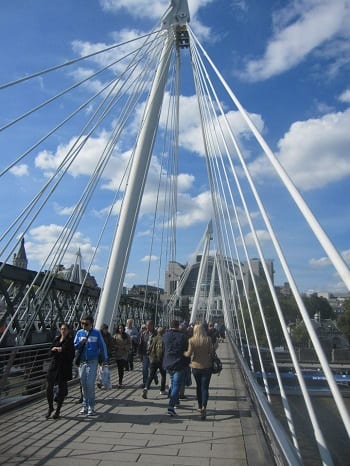 Londoners often jog on the Millenium Bridge
Many Londoners have chosen to jog in the parks around the city and some of these also offer weights and sports equipment on site.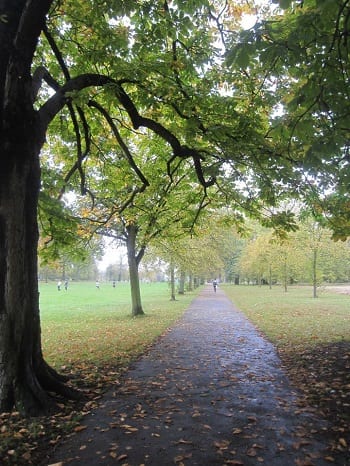 People jog in Kensington Park
It's now even possible to keep fit while commuting to work (and keep track of it!).Commuting by Tube (also known as underground) is the most common type of commuting in London.It often rains and the buses get often stuck in traffic so most workers take the Tube.But when the weather is nice and when the summer approaches people often like to commute on foot, at least partially.In fact it is a lot healthier and less stressful but there's more: you can also burn a few extra calories by walking to work (or to your destination). And there is now a way to know exactly how many calories you can use up because there is a map of the Tube especially designed for this purpose.There is an alternative map of the London Underground sold at local bookshops which can tell us exactly how many calories we burn from one stop to the next if instead of traveling underground we decide to go on foot.The map assumes that a person on foot burns about 4 calories per minute and from there it calculates your workout.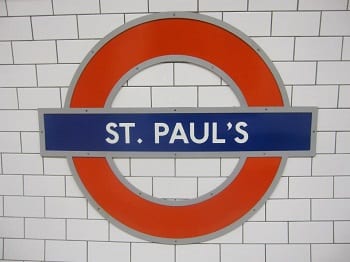 The London Underground or Tube