Finally the cold days have seem to have ceased and the sun is making more appearances. Spring flowers have started to bloom in the parks and streets, and all cafe terraces which get a glimpse of sun are occupied by us sun-craving Dutch people. Another occasion which indicates that Spring has begun, is the celebration of Easter. In this blogpost I'd like to explain what Easter is, where it comes from and how it is celebrated in the Netherlands.
Easter is a Catholic tradition which celebrates the resurrection of Jesus Christ. As Catholic holidays are recognized as National holidays in the Netherlands, all Dutch people, religious or not, are familiar with its' celebration and learn about its' meaning (to some extent) at school. A celebration in Spring, Easter is associated with new life. This is symbolized by using eggs, spring flowers, spring colors and cute newborn animals like chicks, bunnies and lambs for decoration. This year Easter is celebrated on March 27th and 28th.The dates differ because Easter is celebrated on the first Sunday and Monday after the first full moon of Spring.The religious background to Easter is as follows. Jesus Christ, the son of God, is betrayed by one of his twelve disciples, Judas which results in his crucifixion. Jesus is nailed to a big wooden cross the day after the betrayal and dies. This Friday is called 'Good Friday' and is also a religious holiday on which Jesus' death is commemorated. Jesus' body is taken from the cross and laid to rest in a stone tomb. It is closed with a big boulder in front. When on the third day of his death women visit the tomb, they discover that the body is no longer there. Jesus has overcome death. This is proven by the appearances he makes in front of several of his disciples during the forty days following his death.Needles to say, the crucifixion and resurrection of Jesus Christ are very important, if not the most important acts in the bible. On Easter Sunday catholics go to church to join in a special Easter sermon. After the sermon people go home and enjoy paasontbijt ('Easter breakfast') or paasbrunch ('Easter brunch') with family (and friends); an extravagant breakfast or brunch with some Easter-specific treats.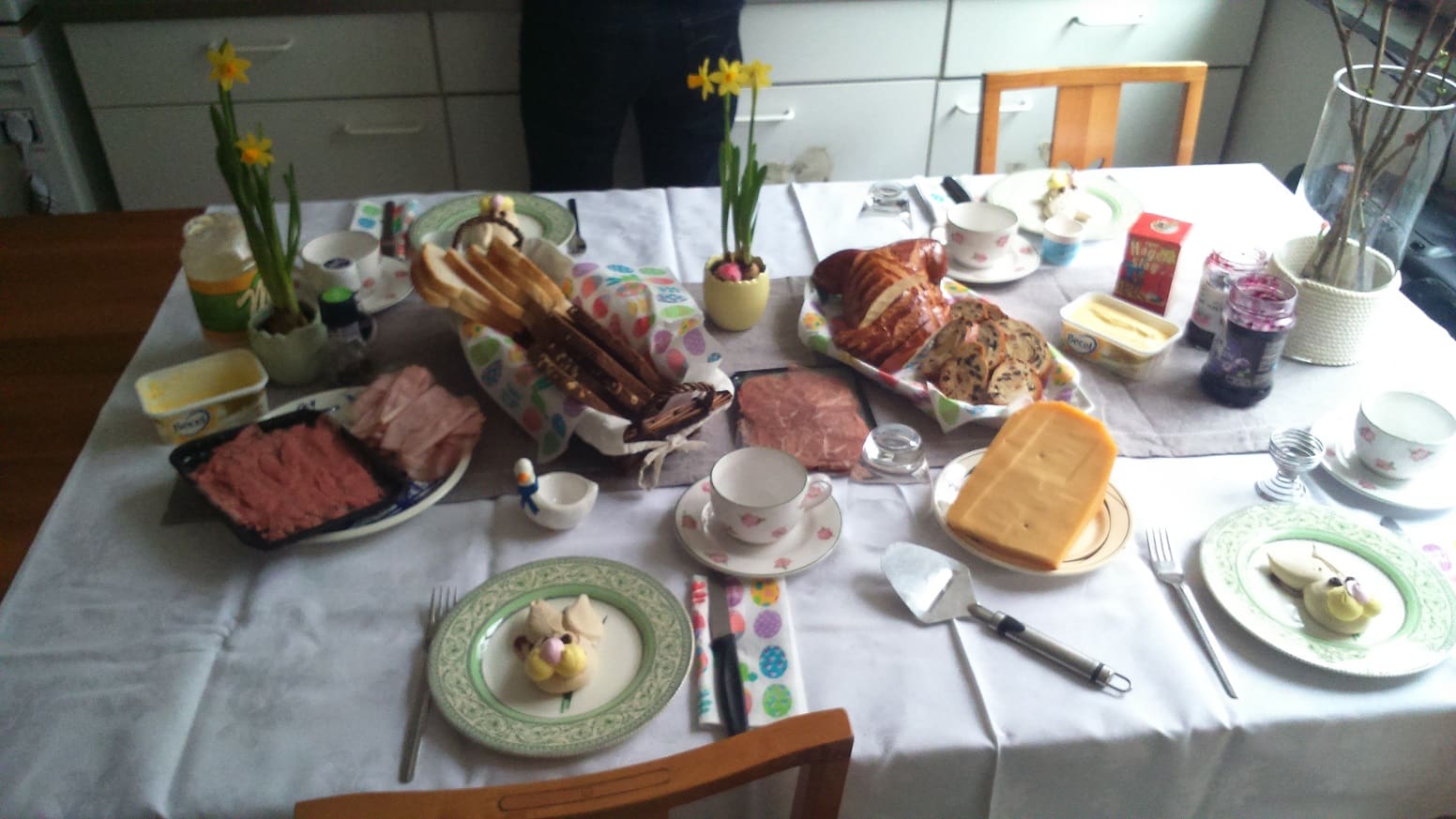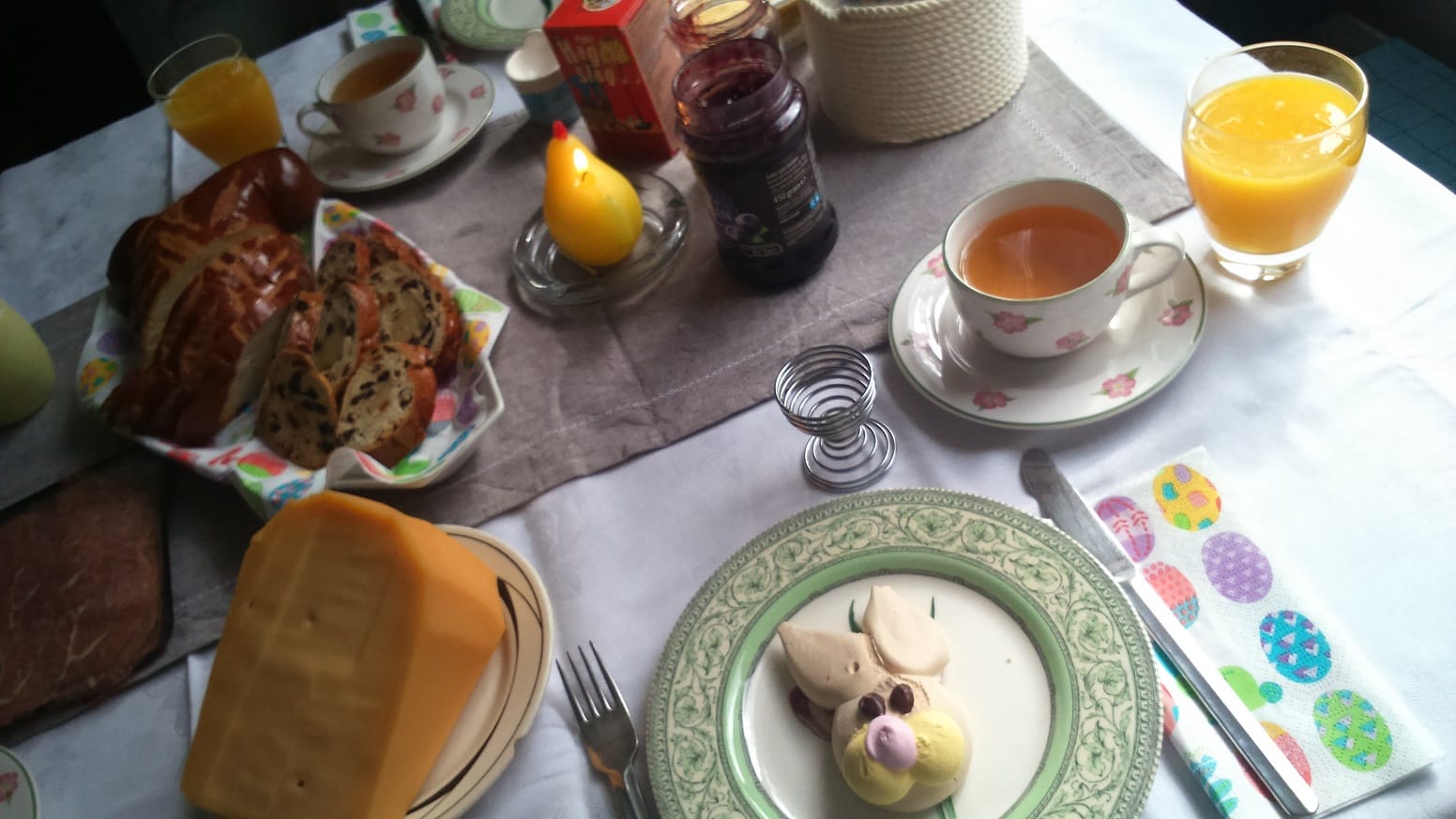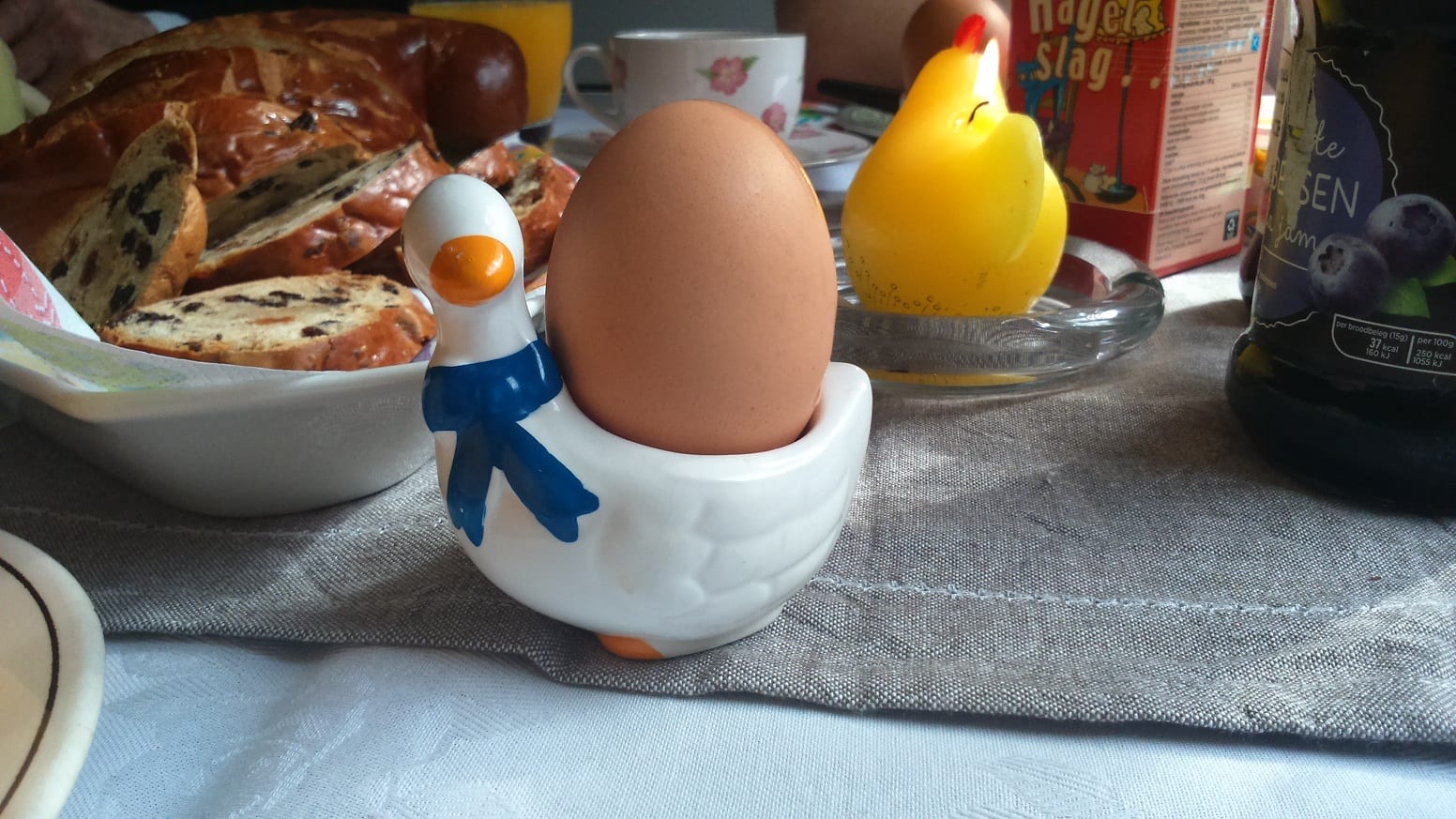 For non-religious Dutch people Easter has meaning as a lighthearted cultural tradition and it is enjoyed as such by many. In the least, everyone gets Monday off from school or work, but most people also enjoy the paasontbijt or paasbrunch. Not to be missed on the table are colored and/or decorated hard boiled eggs, butter in the shape of a lamb or bunny, and of course paasbrood ('Easter bread); bread filled with sweet almond paste, nuts and small pieces of candied fruits. In the province Noord-Holland (including Amsterdam) another type of bread can also be part of this feast. Namely, duivekater. Duivekater is sweet white bread, baked in various decorative shapes. These resemble offers of meat which were used in religious rituals in the past. Other than eggs and bread, all kinds of sandwich toppings and spreads are put on the decorated table to choose from. In general this elaborate meal is enjoyed on Easter Sunday. During Easter there are also a lot of activities for children to enjoy. One is painting the hard boiled eggs which are part of the Easter breakfast or brunch. Different stores sell small egg-painting stations for children to use. Another activity is searching for eggs. After everyone has eaten to their content, children get a basket to collect colorful eggs which are hidden in the house or garden. This activity is also held at local gardens and parks for anyone to join. Most of the time the eggs the children are collecting are chocolate eggs. These can be bought in different sizes and flavours at all supermarkets and are hidden by the adults beforehand. However the story goes that the 'Easterbunny' has come and hidden the eggs for the children to find, I don't think even children believe that story. It's a cute remark to add to the Easter spirit.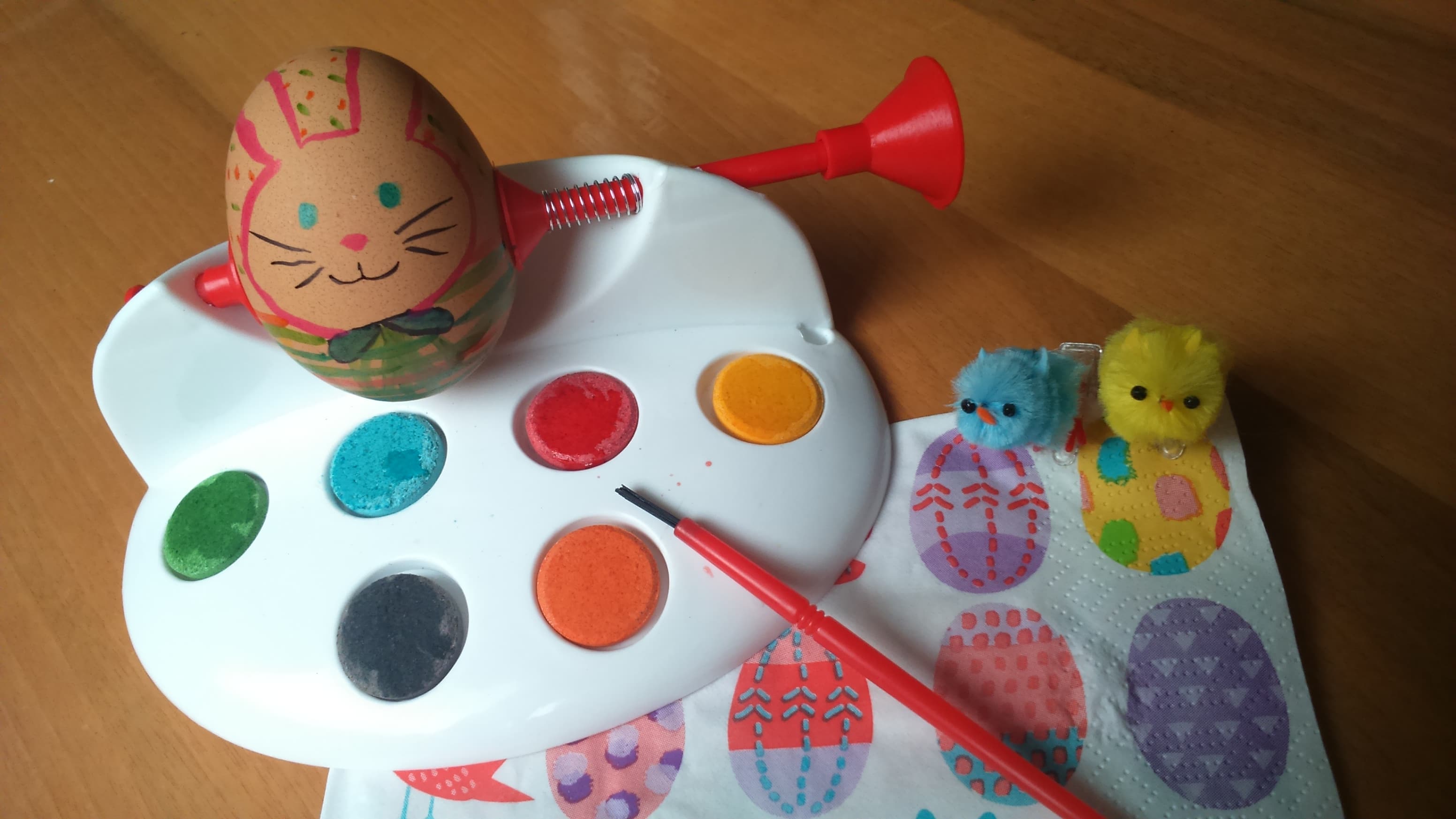 Although in The Netherlands most national holidays are catholic holidays in origin, these celebrations are a big part of Dutch culture as a whole. For me, I just enjoy sitting around the table and having a nice lengthy brunch with my family, followed by a stroll after to enjoy the early Spring scenery in Amsterdam.