As soon as I stepped outside the door, I could hear music coming from different directions. I choose a side and started walking, prepared to be on my feet all day.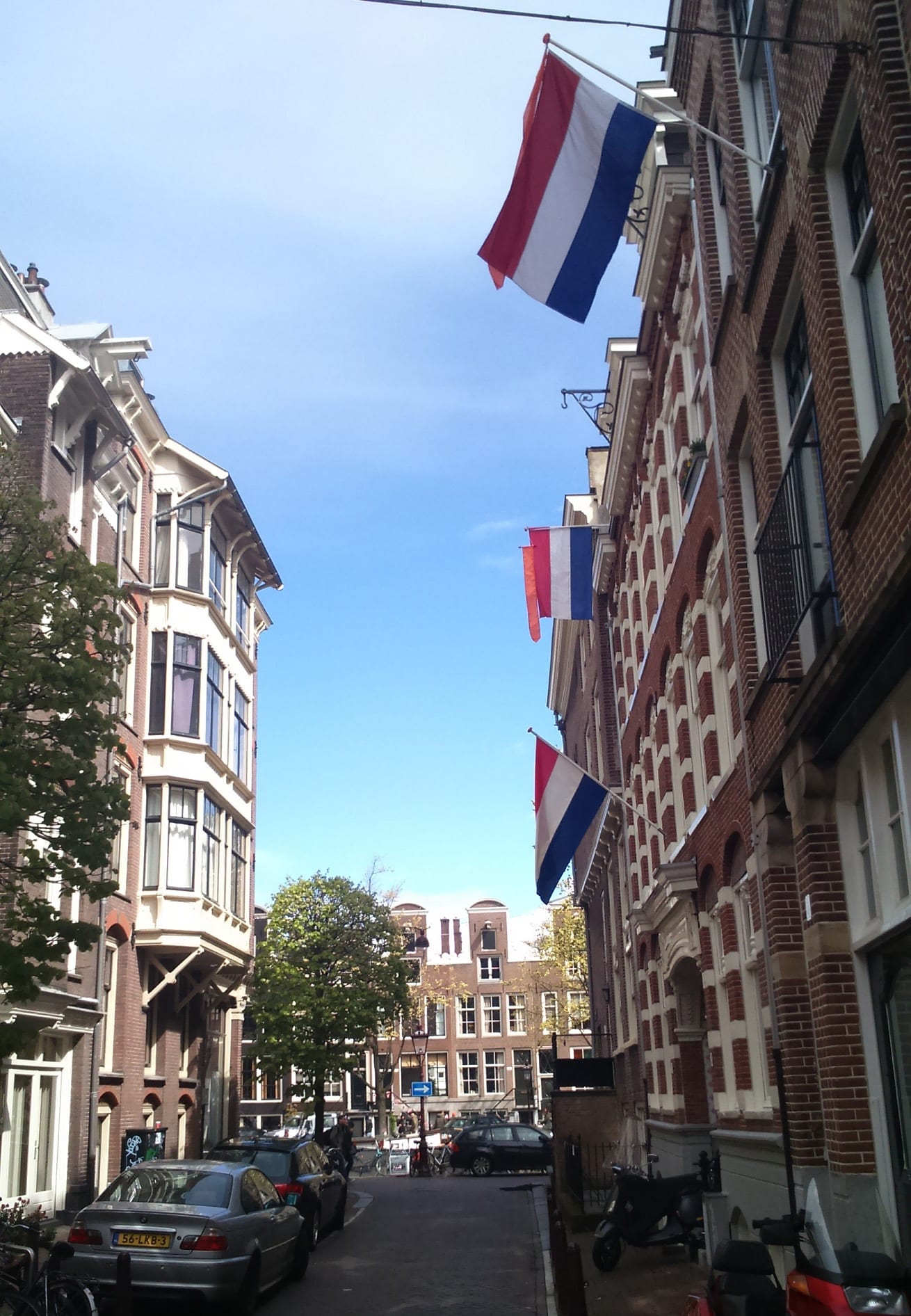 April 27th is a special national holiday in the Netherlands, namely the king's birthday, known as 'Koningsdag' ('Kingsday'). The whole country dresses in orange, the royal color, and celebrates it together. Every year a lot of people from different places (including foreign tourists) come to Amsterdam to enjoy the festivities. On Kingsday it seems that anything goes. The whole country turns into one big flea market, live performances big and small are found throughout the city and boats filled with people dancing sail through the canals. It doesn't matter if you don't plan out your route beforehand, there is something to do, see or enjoy in every part of Amsterdam. Most years many parts of the city are so busy it is impossible to get from A to B quickly, even by bicycle. On foot (preferably with a beer in hand) is the way to go.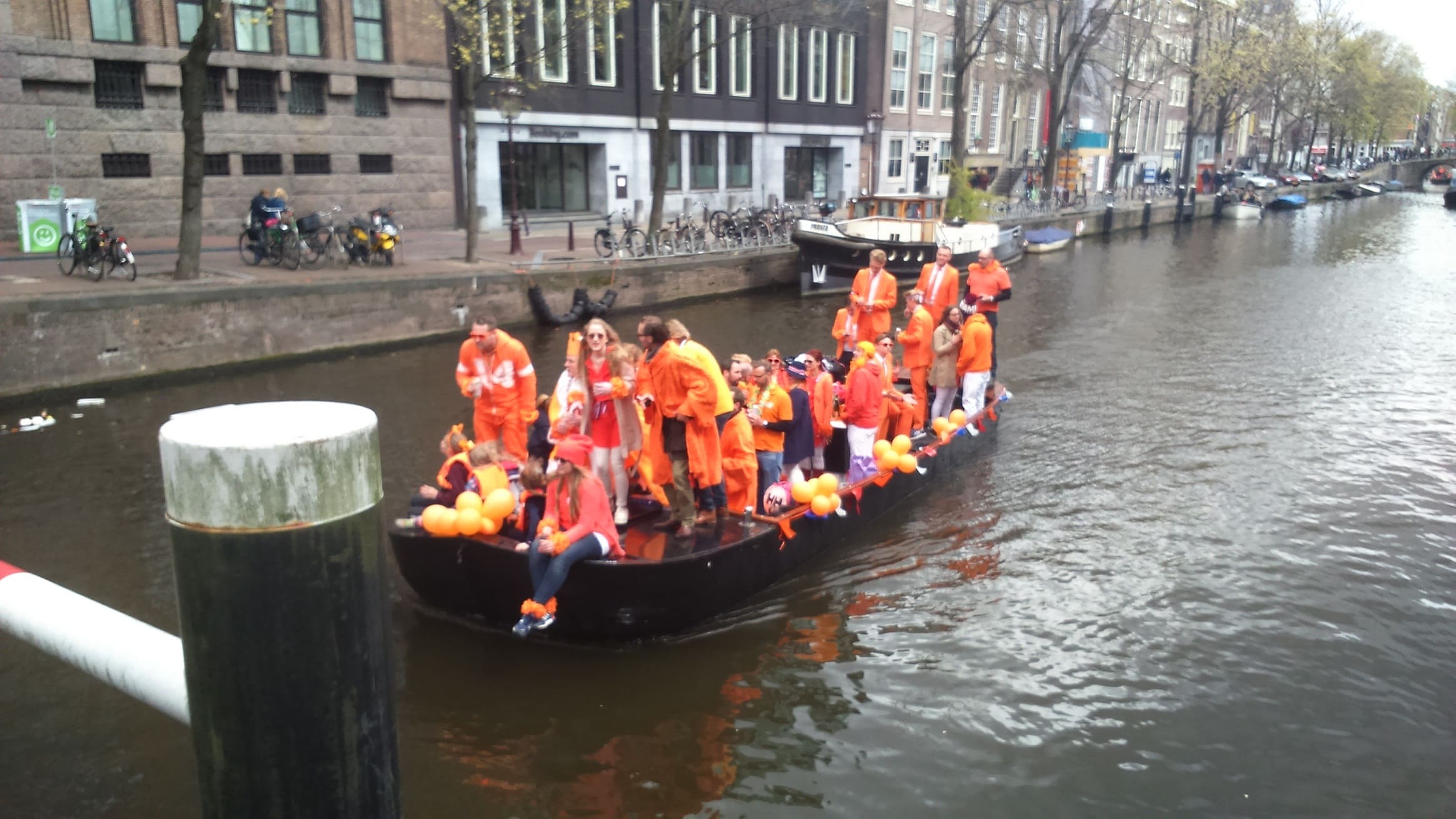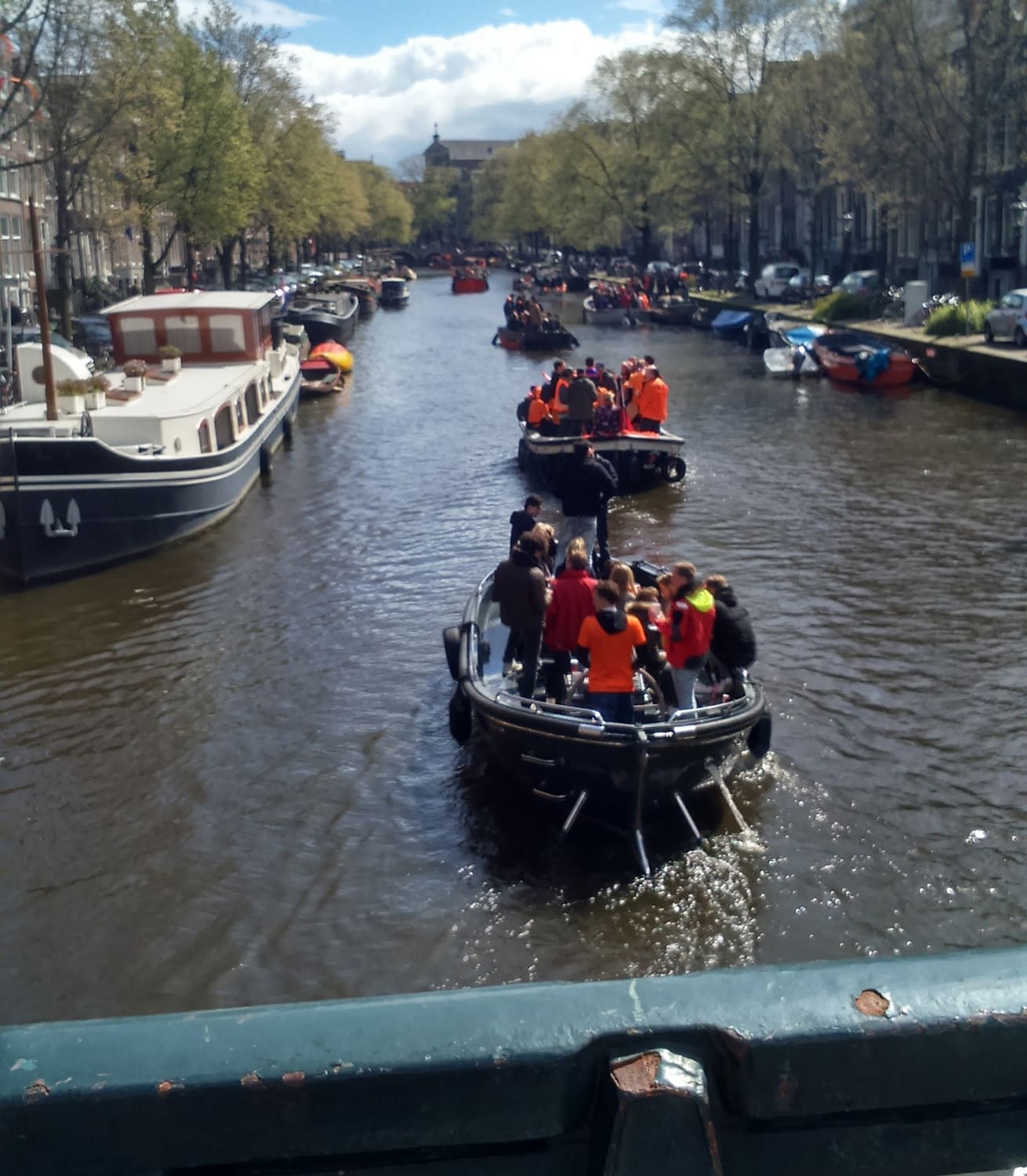 The flea market is something I have enjoyed from when I was a kid. Anything from clothes to vases to books is stalled out on tables or rugs on the street. If something catches your eye, you bargain with the seller to get the best price. Although there are a lot of popular places to set up shop, there are no decided areas for selling, so anyone is free to pick the spot they like best. Some people are outside selling from 6 AM in the morning, just as there are people who especially get up early to seek out special items. In the spirit of the party, it is custom to sell your items at a cheap price. Traditionally, making profit is (or should be) secondary to being part of the activity. When I was a primary school student I would set up shop at the end of the street from the early morning, and after I would have made some pocket money I would walk around to see what everyone else was selling and doing. It's an exciting activity for both young and old.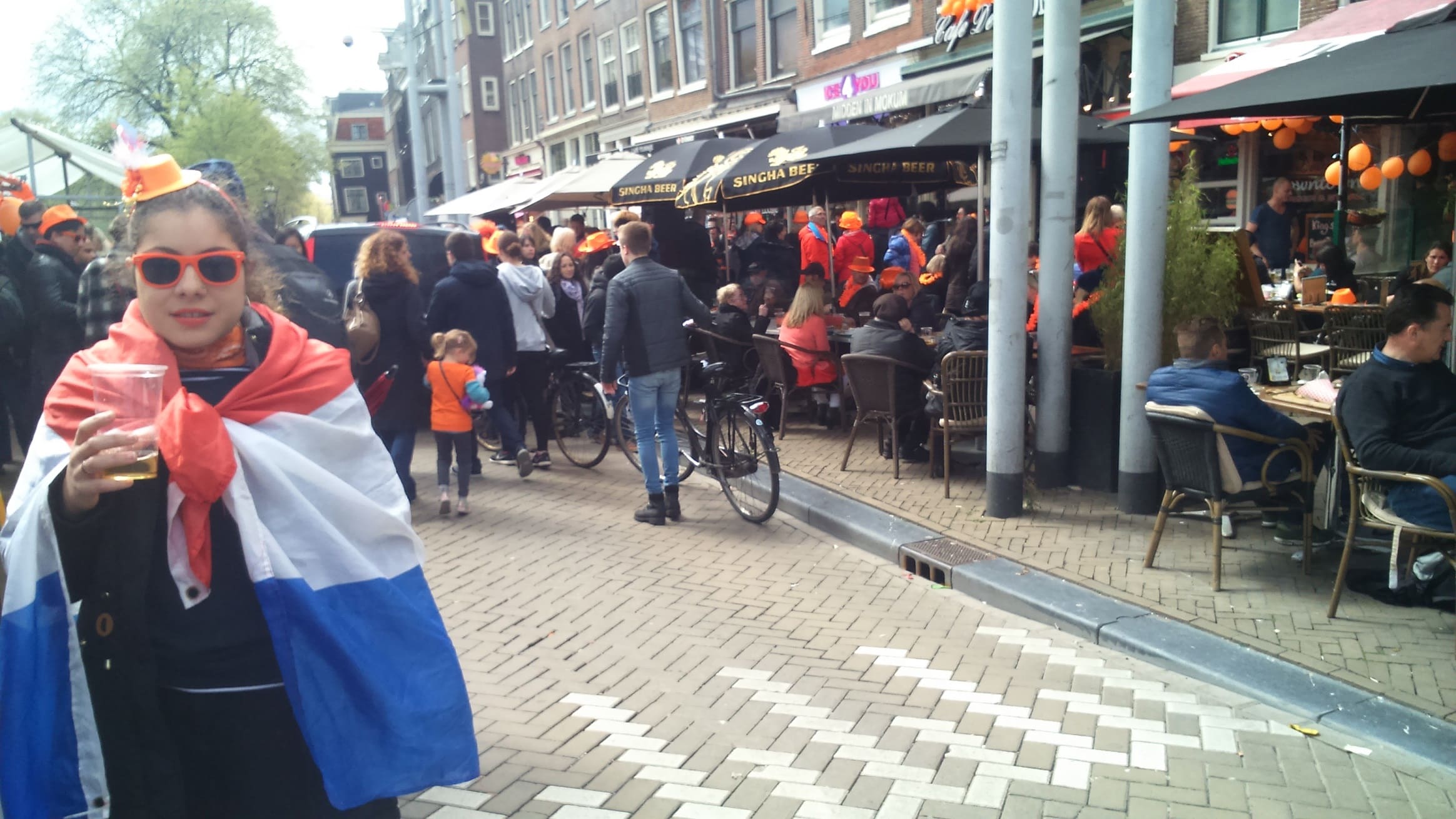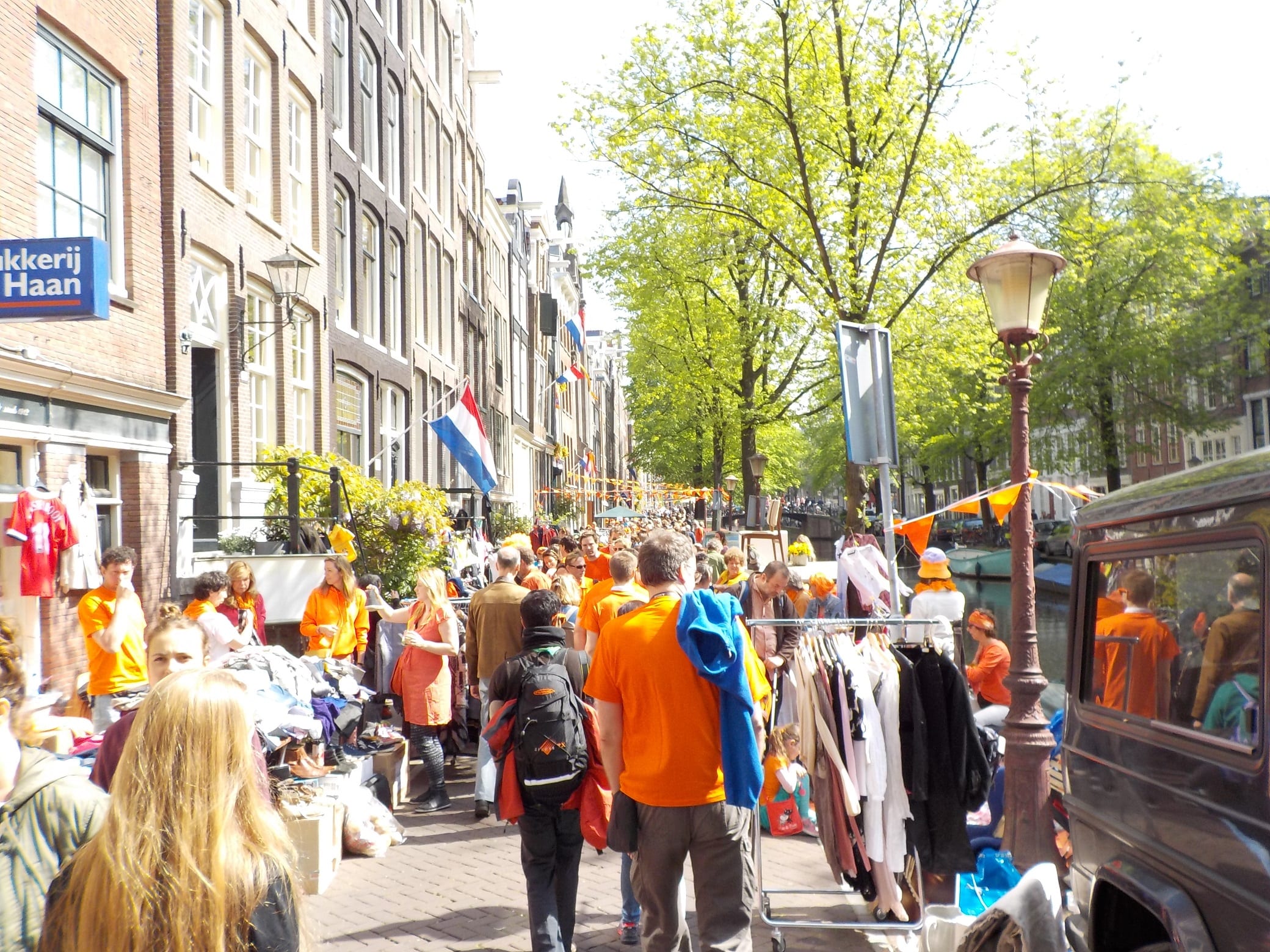 Apart from shopping, there are also a lot of people who have prepared games to play. This is especially popular amongst young children. Most games are fairly simple but enjoyable such as egg throwing, eating as much biscuits as you can in one minute and balancing a coin on an orange in a bucket of water (if the coin slips off within 3 seconds you lose. If it stays on you get your double's worth). If you need a break from looking for good bargains and games, there are just as many food and drink stalls where you can go to restore your energy. The king, his queen and their three daughters also take very active part on this special day. They visit a different town every year. This year they went to Zwolle, which is in the east of The Netherlands. The chosen city prepares for the visit of the king by arranging a display of the local traditions and activities. Local people come to see and meet the king and his family. In general the Monarch is quite popular amongst the people and Kingsday is definitely an event which maintains this good relationship. Unfortunately, Kingsday 2016 in Amsterdam was a bit less crowded compared to other years because the weather forecast for the day was quite bad. However, although it was relatively cold and there was some hail at times, most people still enjoyed the day to its fullest walking through different parts of the city, dancing and laughing. It really is a day when the Dutch people show that we are all part of a kingdom we appreciate and enjoy.