Summer has officially started on June 21st and many people are making preparations for their longed-for Summer holiday. As The Netherlands is part of Europe, there are many ways to visit nearby countries at reasonable cost. Especially France, Spain and Italy are very populair destinations for Dutch people because of the warm temperatures and rich cuisines. But there also several interesting locations to be discovered inland which might be even just an hour by car. In this blogpost I would like to give you an inside into the Dutch countryside by introducing you to Giethoorn; a small village in the province of Overijssel in the east of The Netherlands also known as "the Venice of the north".At first sight, the Dutch countryside might not be the most inspiring landscape. It's typical imagery is that of flat plains as far the the eye can see, with maybe a few cows or some other cattle. True, there are no mountains in the Netherlands, and perhaps not much exciting wildlife to encounter. However, in Giethoorn these elements work surprisingly well, as this small idyllic village, with its' beautiful traditional houses and small canals, feels like a hidden gem it the quiet scenery. It is simply fairytale-like.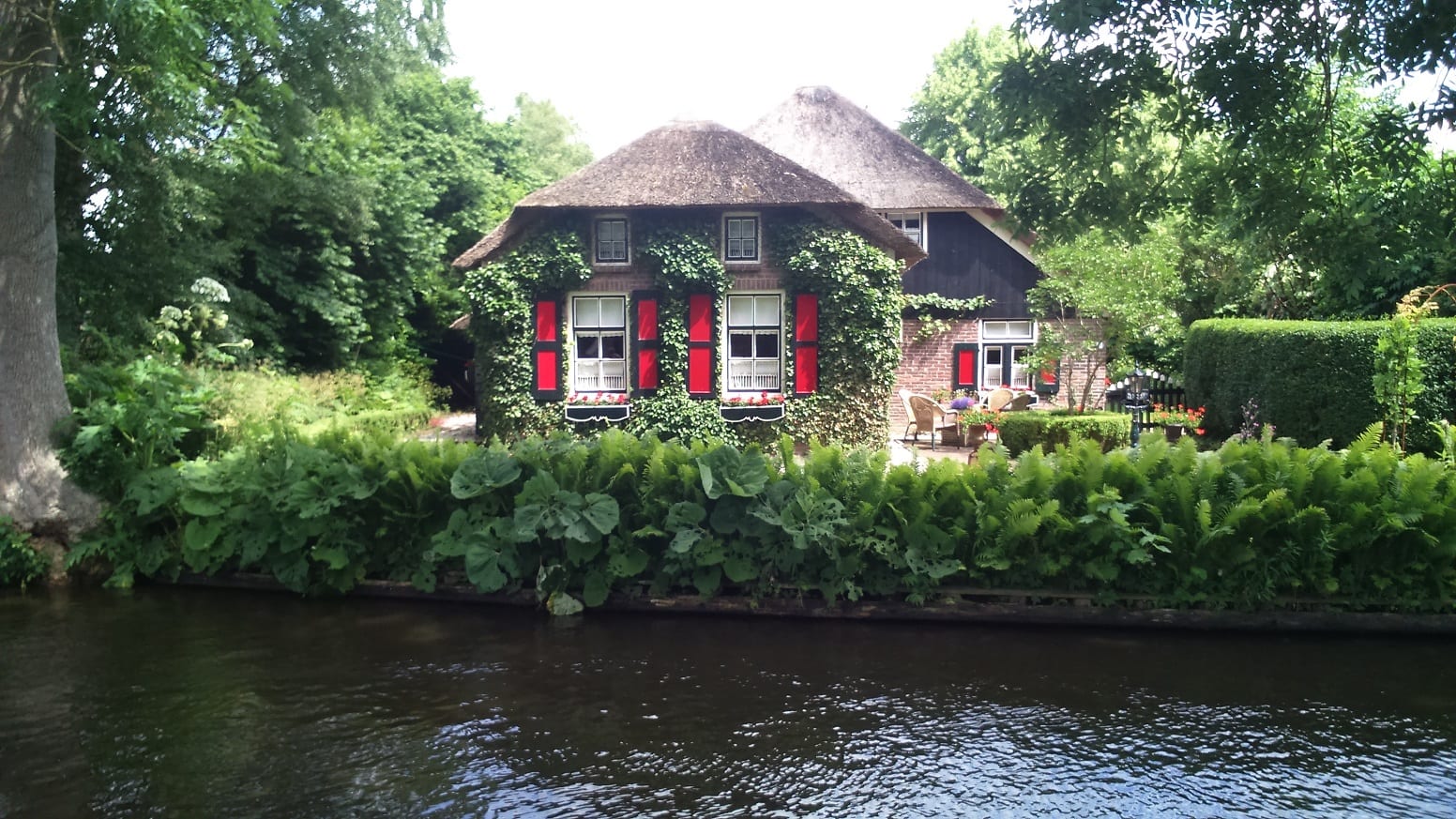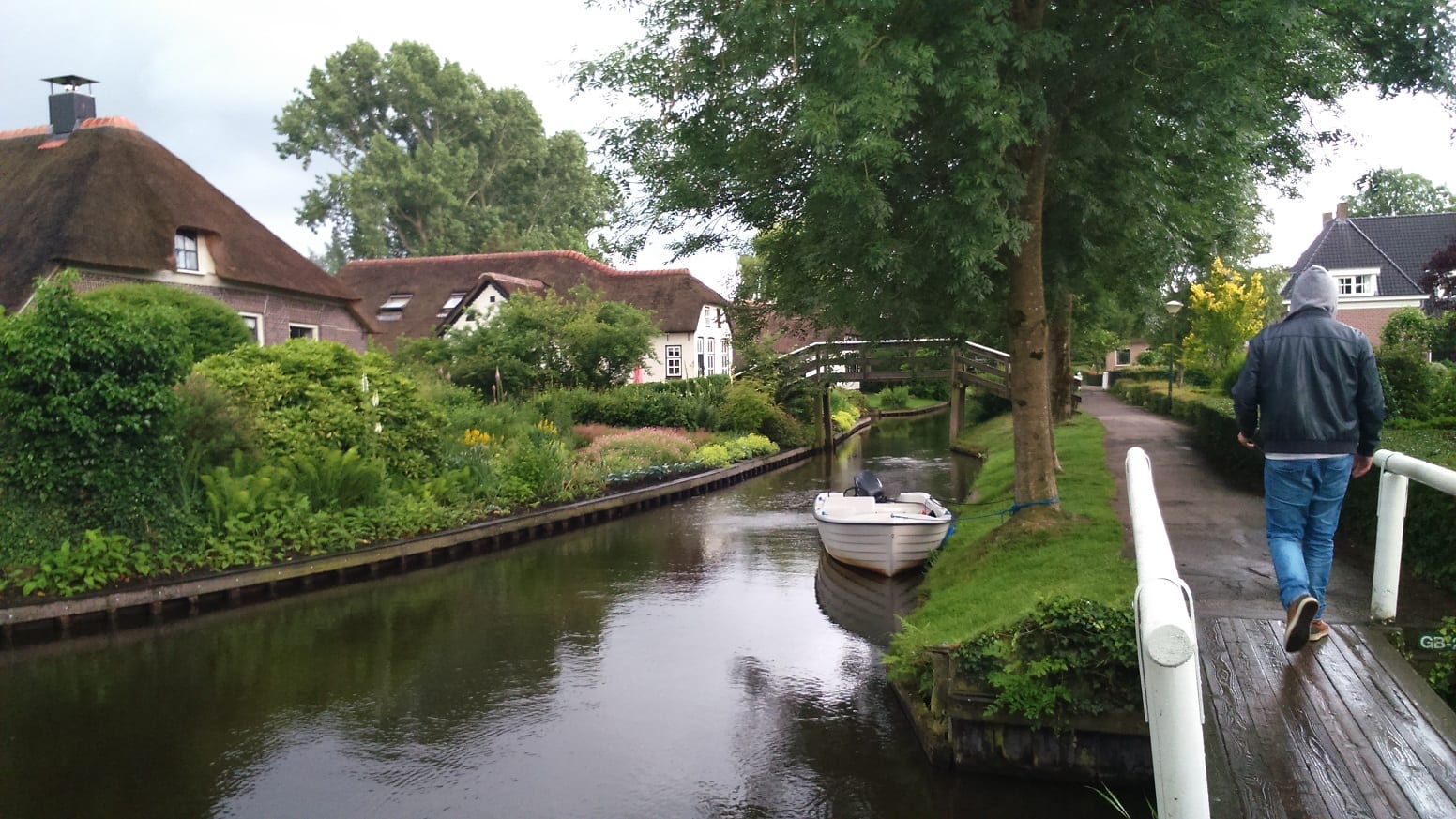 The name Giethoorn is originally derived from the word 'geitenhoorn', which means 'goat horn'. It is said that the early pioneers who settled in the area found a lot of goat horns in the soil due to a storm surge which killed a lot of goats in 1170. Goat horns are also part of the village's coat of arms. The village's main road is long and narrow and only accessible by foot or bicycle. Alongside the road lies one of the canals and stand many small, cute bridges which connect the land to the small islands the houses are build on. On this road are some shops, café's and restaurants and even a few museums and and galleries to enjoy. Everything is at very short distance and everything can easily be explored in one day.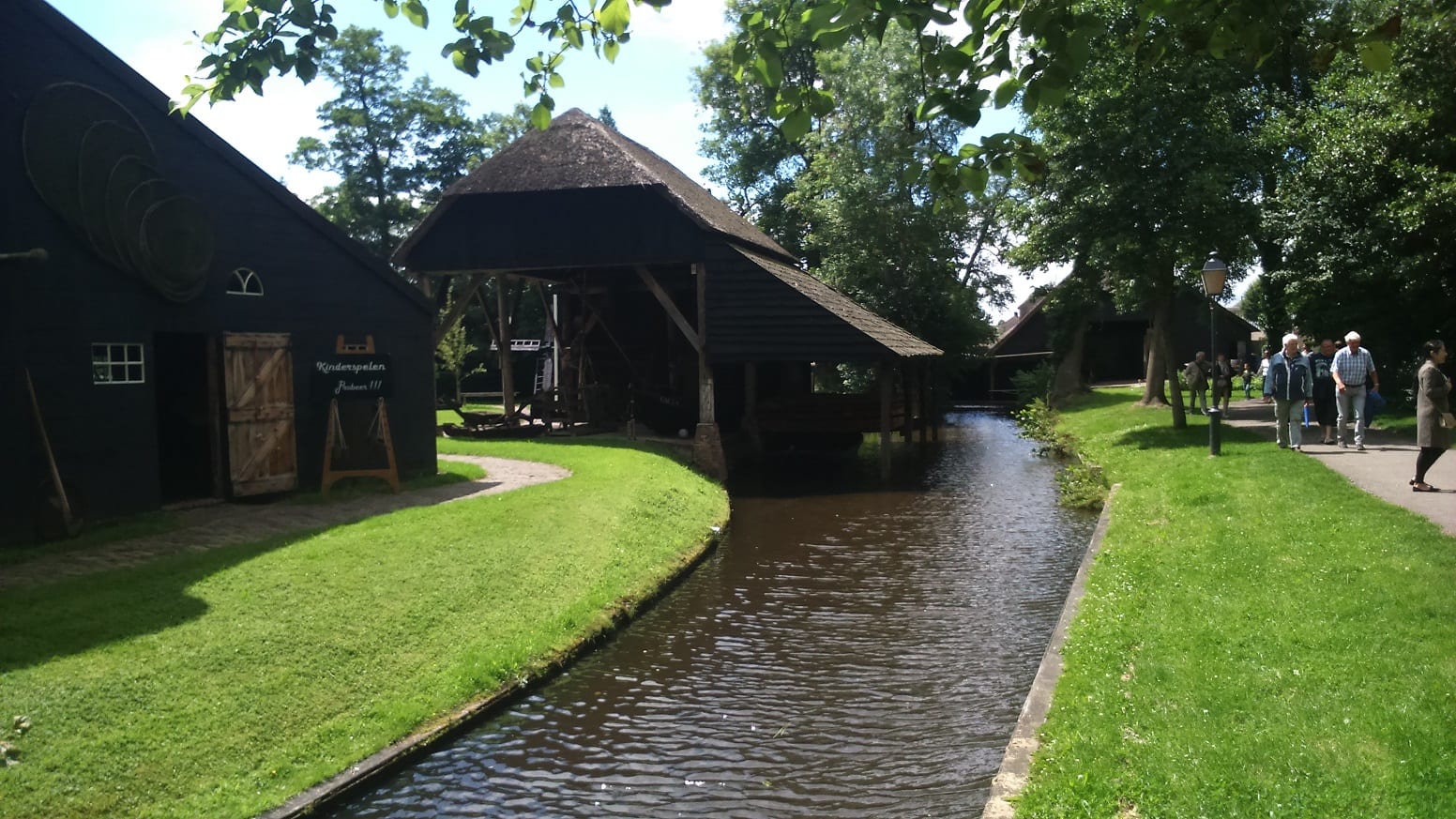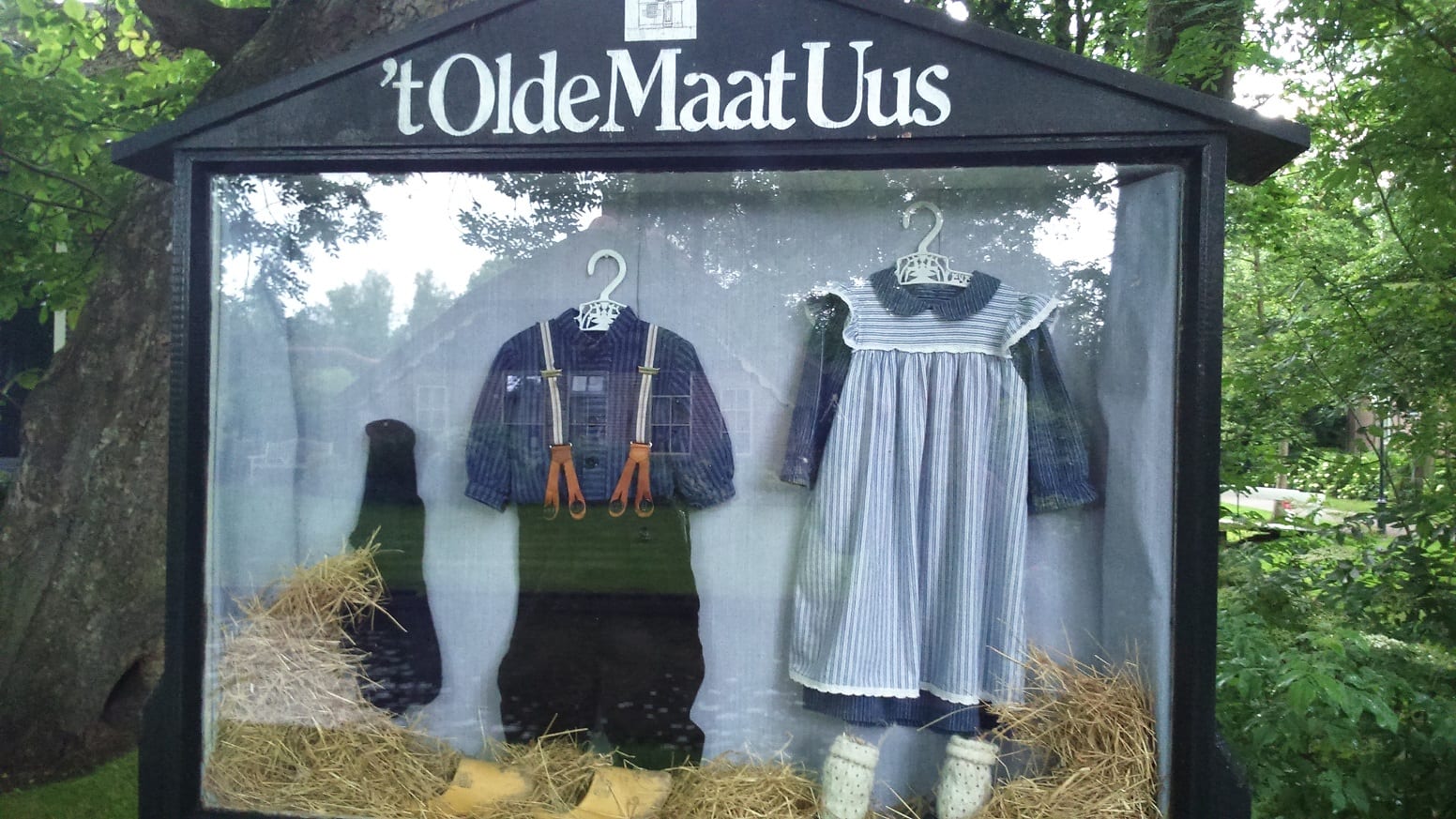 One museum I recommend is the farmhouse museum called "'t Olde Maat Uus'. It was built within an old original farm and opened 1988. It demonstrates the local traditions and culture of Giethoorn. Next to the entrance is the welcoming sight and smell of local elderly in traditional wear baking crispy waffles which are for sale. Inside the museum all kinds of objects which are connect to the traditional farm life are displayed and a narrated slideshow illustrates how life used to be is available (unfortunately, this is only available in Dutch). Most interestingly, it shows that the people of Giethoorn really used to do anything by boat. The traditional boat of Giethoorn is called 'punter'. It is a long, narrow boat which is pushed forward with a large wooden rod, not by using paddles. (This is another reason why Giethoorn reminds people a little bit of venice; because of the gondolas.) A punter seemed necessary for all households in Giethoorn as some places were only accessible by water. Also commerce largely depended on it for transport. At the museum pictures are on display of the milkman making his rounds by punter, as well as the cheesemonger. Turf was transported by punter to be sold in the city and even cattle was moved on a wider type of boat. The punter also ties into local traditions as it was also used to transport the body of a deceased one. All women and elderly would sit around the casket and the men would walk next to it on land. On the day I visited Giethoorn, a wedding took place and the bride and groom sat in a beautifully decorated punter which took them to the church. Although many of the traditional ways of transport and trade have been replaced, I think the canals and life both on land and on water will also be an important part of Giethoorn's culture. A very popular thing to do in Giethoorn is obviously to rent a boat. Luckily, the only choice is not a punter, but there are also many motorised boats available. Part of the area is also a natural reserve with several waterways and thus accessible by boat. A route through the reserve and main canal next to the main road takes about two hours and is a very pleasant getaway for some real peace and quiet. The scenery is typically Dutch; large stretches of green plains, a huge blue sky, little waterways and ducks, geese, cows, horses, goats and birds along the way. It is very different from everyday life in Amsterdam.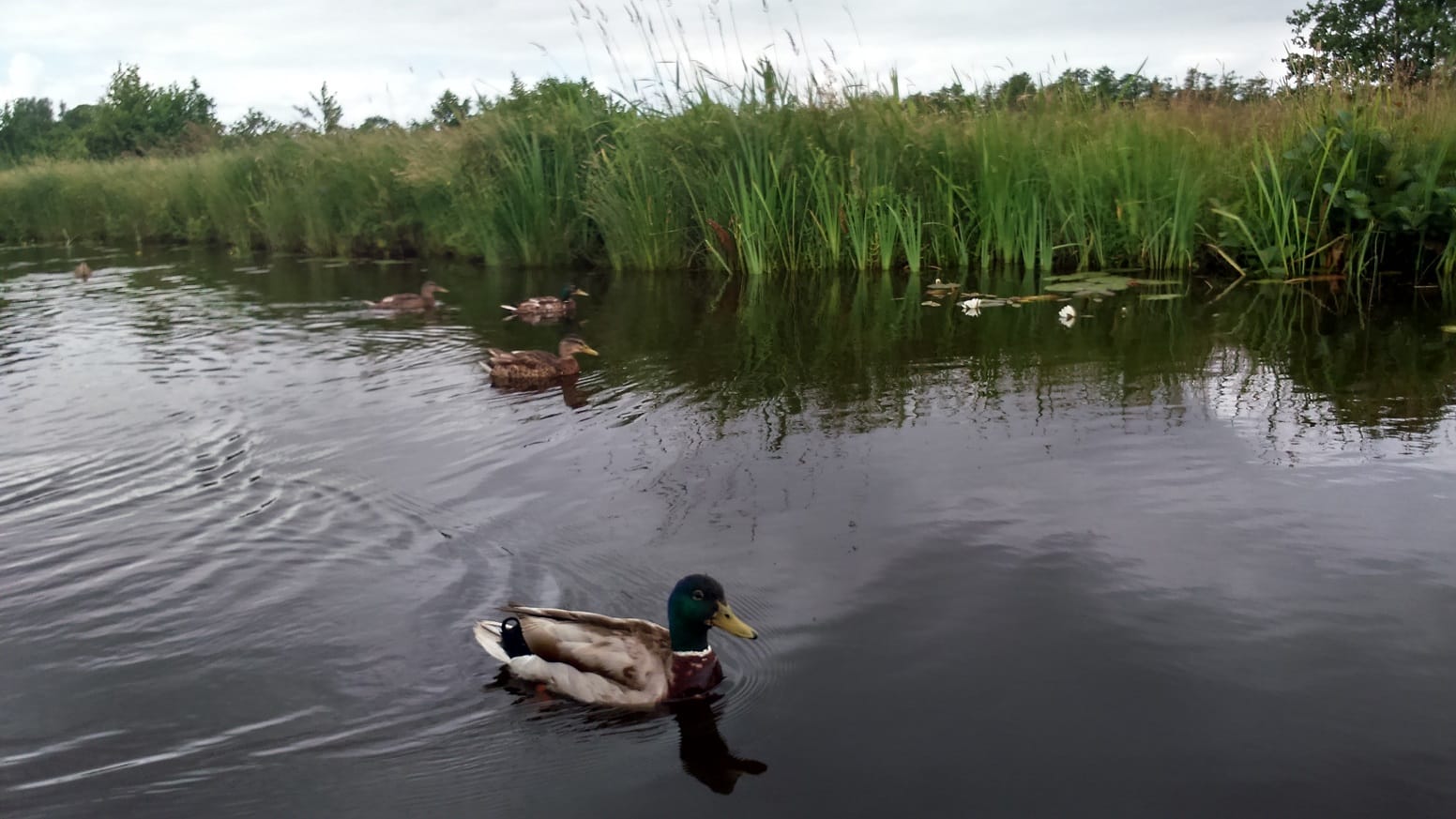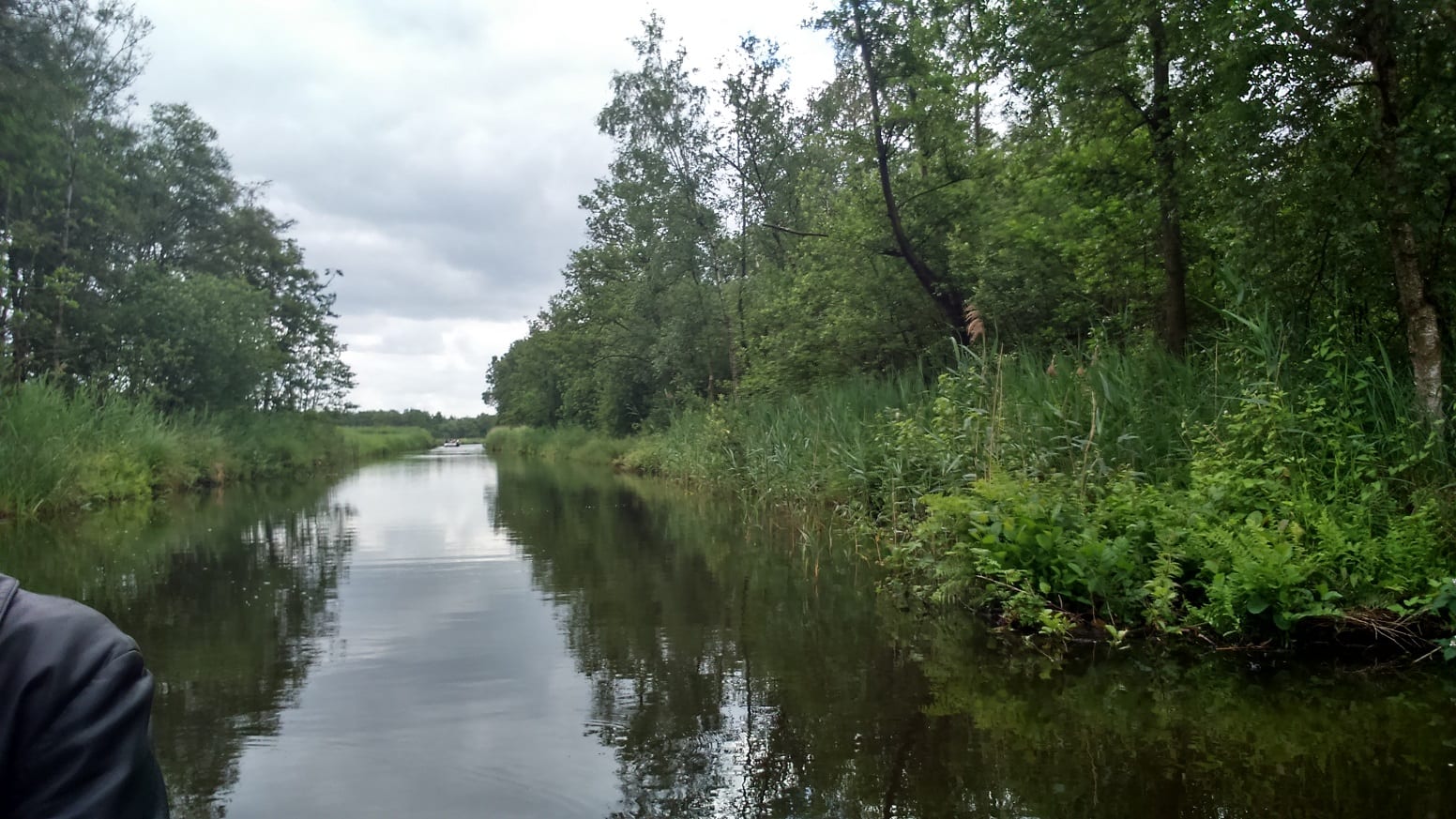 Lastly is the local food. Anyone works up an appetite from walking around and being on the water all day. Although local cuisine might not be very different from standard Dutch cooking, the attention to the use of local ingredients is definitely reflected in the taste of the food. A real treat after a long day. Here is the picture is the clubsteak, made from meat from local cows with mushrooms and onions. Definitely something I recommend.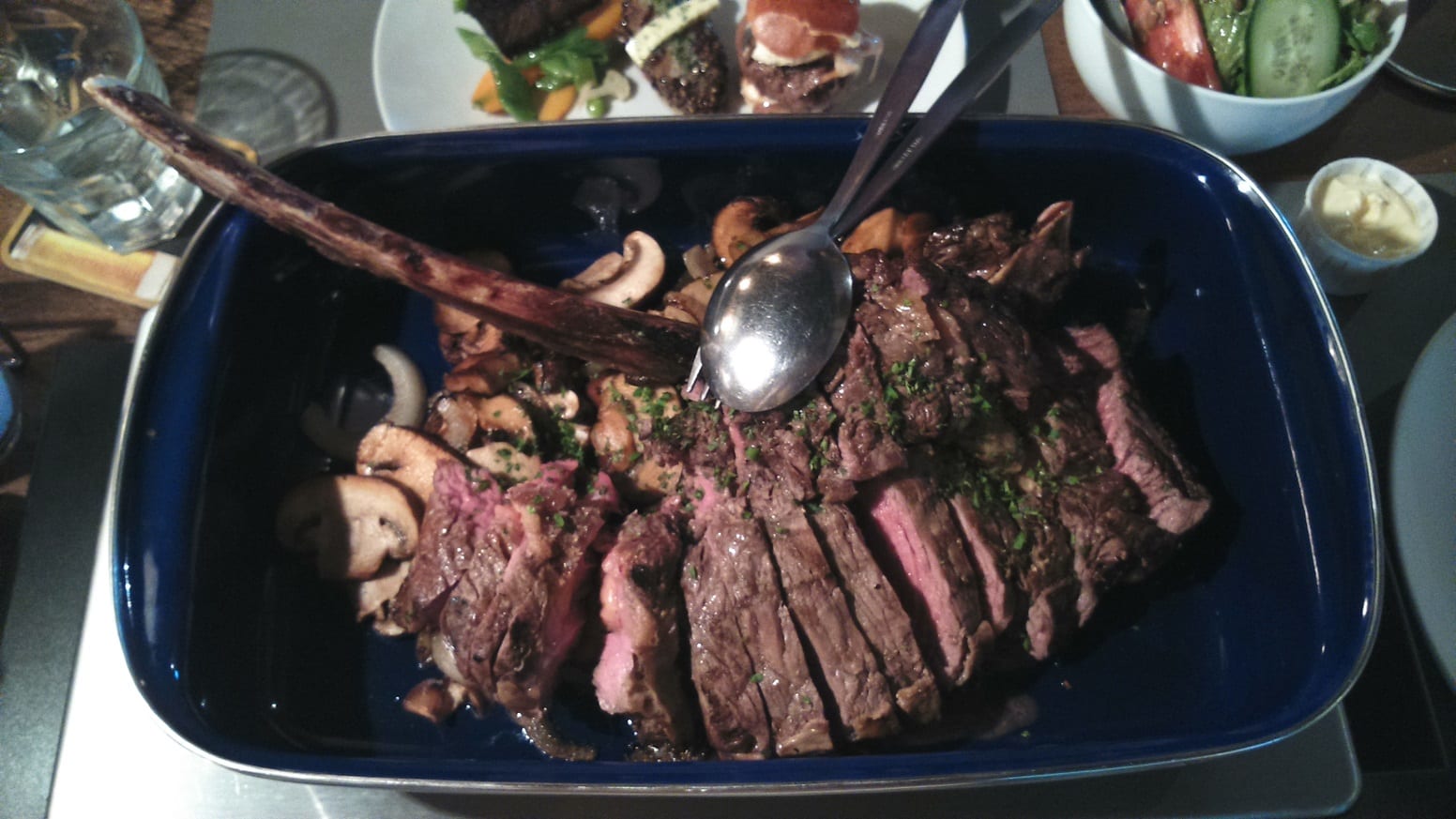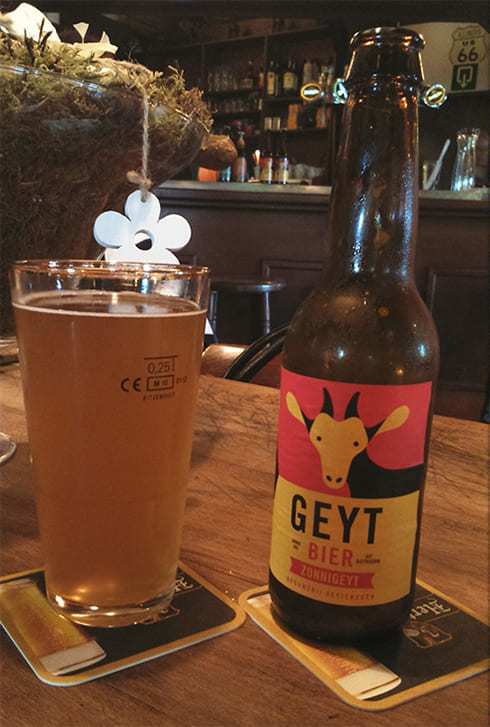 The Dutch countryside has some varieties and different areas are popular in different seasons, but if you ever get the chance to spend an extra day or two in The Netherlands, please consider it an options to explore the simply but pittoresque culture and scenery which is at the root of our history.
REPOTER
Martha Hickey

Age

Snake( HEBI )

Gender

Female

Job

Teacher, Illustrator
She was born and raised in Amsterdam and has lived in Japan for 2,5 years as part of her studies. She is very interested in the connection between culture and communication between Dutch and Japanese. Other than that, She enjoys riding her bike, working as a teacher, illustrator and trying-out new cafe's with friends. Graduated from Leiden University in 2014 (MA Asian studies/Japan), She is now developing Dutch learning materials for native Japanese learners which also explain cultural differences.