About two weeks ago, there suddenly were very storm winds which blew tiles from the roofs, pulled some trees out of the soil and caused a lot of power outages. Two days later, although when we thought that Winter was over, Michigan was hit with a snow storm which turned everything white again. Now, a few days later, all the snow has melted and (again) it is very springlike. The weather over here is needles to say, very unpredictable. So how to spend your free time when you don't know what you're in for? You go to a museum. In this blogpost I would like to take you to the Ford Museum, which is one of the most recommended museums to go in the area (after the Detroit Art Institute).
To be honest, the Ford Museum turned out to be quite a different experience than I anticipated it to be. When driving towards the museum, several huge buildings with "Ford" on them catch your eye. As some of you might know, Detroit used to be one of the largest and most densely populated cities in the U.S.A. because of the flourishing automotive industry. The name "Motor City" which refers to Detroit, also stems from that history. And during that revolutionary time, Henry Ford was a pioneer as the founder of the Ford Motor Company, established in 1903. However, upon entering the museum, it's immediately clear that the Ford Museum is made to be lighthearted and enjoyable for all ages, because you're greeted by a giant sausage car and the chance to feel like a hotdog: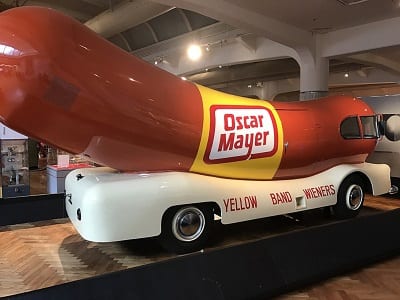 Rather than a museum devoted to the history of Ford and its' historic value, it is a museum with all sorts of collections on display with just a little background information. It's actually not uncommon I feel, that in American museums the focus is put more on the items on display than the context they are to be viewed in. For example, at the Art Institute of Chicago, there is a room dedicated to painting by the French painter Renoir. However, that is all you would get to know by walking around. There is no information on the painter or the genre impressionism and what that meant for that day and time. Also the paintings are just displayed with the title, the name of the painter and the year they were made. The type of paint used is not displayed. Yes, I know that might sound a little nitty gritty, but if you would go to any museum in The Netherlands, the information you get is quite elaborate (and educational!). To me, that is what makes artifacts really interesting.Back to the Ford museum; after the initial let down, it was quite enjoyable and fun. After moving past the sausage, the first things displayed are 'old' motorized vehicles which were used for farming. Some dated from 1900 and others from around the 1960's, so not everything is really old, but it is interesting to see how those machines have developed. In the same area, 'old' dollhouses and stoves are on display. Behind that, old furniture and Henry Ford's collection of Italian violins, which he enjoyed playing on. All items have in common that they were a product of innovation.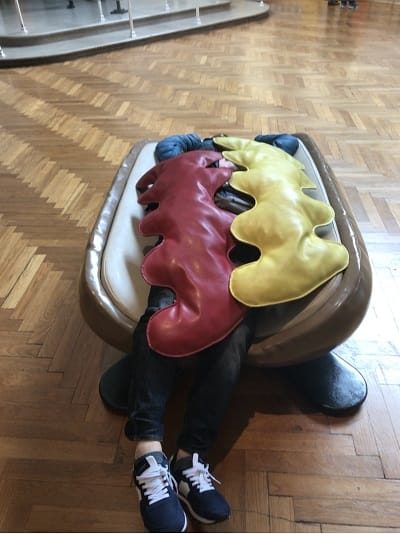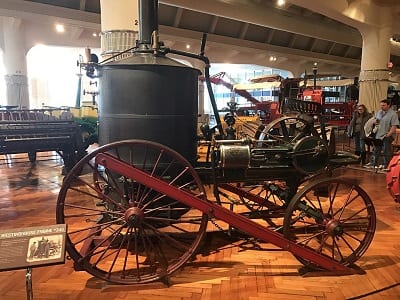 Other parts of the museum are dedicated to other themes; driving America, liberty and justice (about Abraham Lincoln and black/white segregation), heroes in the sky (about the development of airplanes) and railroads amongst some other things. So it is quite a diverse place to walk around. There is a lot to see. And there is even an old-fashioned dinner in the middle of 'driving America' where you can have lunch! As you can imagine, the place is quite big.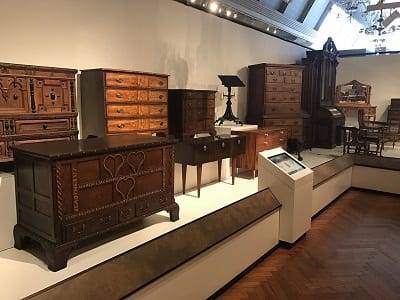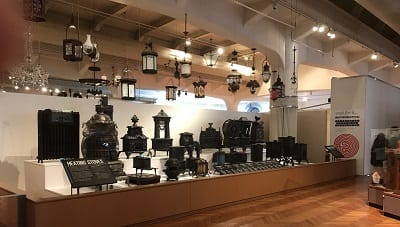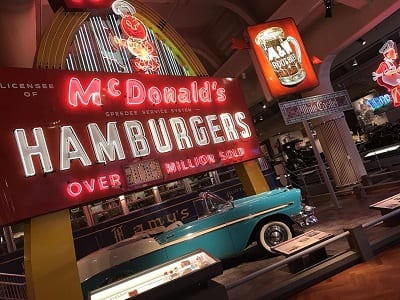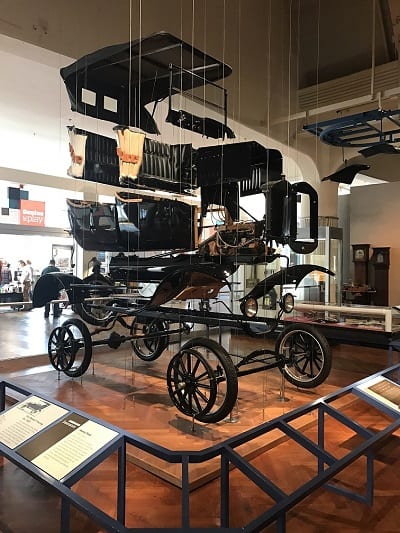 So all in all, the Ford Museum, although really not a museum devoted to cars alone, is an interesting place to go and spend the afternoon. Especially families with young children will find it very enjoyable. But for me, I will just have to try a little harder to get to the bottom of the American automotive industry.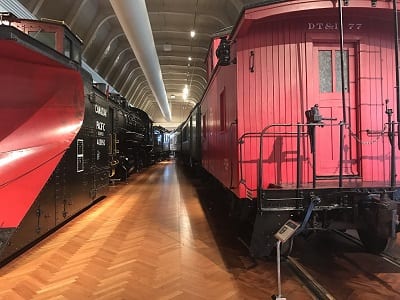 REPOTER
Martha Hickey

Age

Snake( HEBI )

Gender

Female

Job

Teacher, Illustrator
Martha was born and raised in Amsterdam but has lived in Japan for 2,5 years as part of her studies of Japanese language and culture. She is very interested in the connection between culture and communication between Dutch and Japanese people especially. Now relocated to live in Novi, Michigan, she intends to explore cultural differences amongst an even broader range.