There are so many beautiful places in Mexico City that I urge you to visit, but this time I'd like to tell you about one of the most beautiful buildings here—the House of Tiles. It's located in the historical district in the center of Mexico City, an area called the Centro Historico. There are a lot of old buildings in the area, but the Casa de los Azulejos is particularly eye-catching.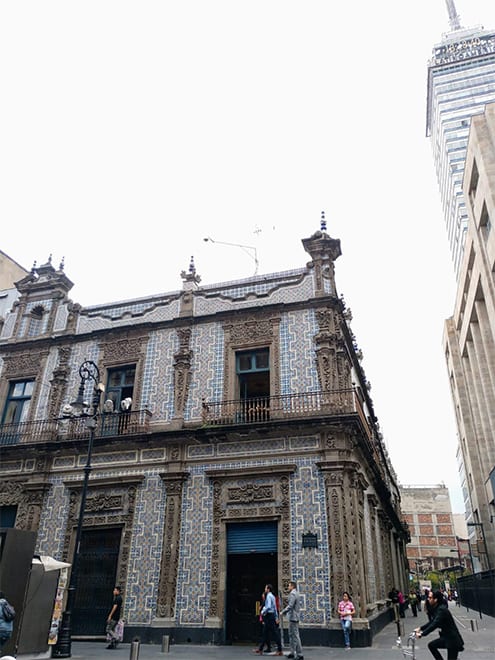 The House of Tiles is a Baroque building covered in thousands of blue, yellow, and white tiles, originally constructed as a palace for the Counts of the Valle de Orizaba family. The tiles originally came from Arabia via Spain, and the materials used to build the house are said to have been made both in Puebla, Mexico and in China.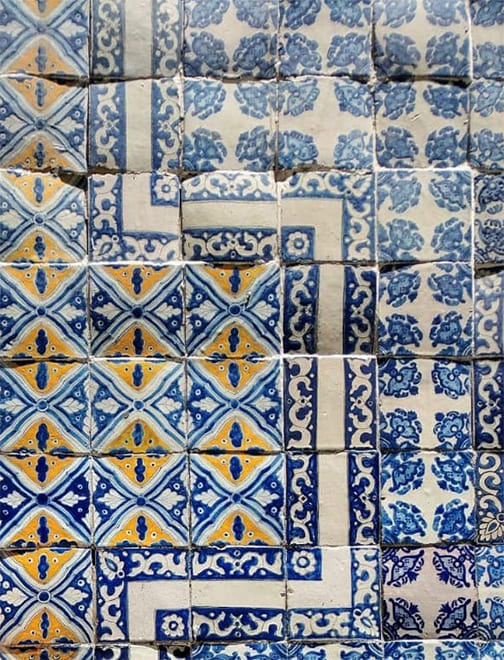 After the Countess of Valle de Orizaba died, the building was used by the Jockey Club and others before being purchased by the longstanding Sanborns department store in 1919. Sanborns was founded by California immigrants Walter and Frank Sanborn in 1903, but it has been run by billionaire Carlos Slim since 1985. Sanborns sells a variety of products, but is best known for its pharmacy and café-style restaurant. The House of Tiles makes a great setting for a restaurant, and is always packed with tourists and local Mexicans alike. Sanborns is considered a high-end family restaurant, its only drawbacks being that it's a bit on the expensive side and the food can be hit-or-miss. But it's worth it just to be in the space, so I do recommend that you eat there if you visit.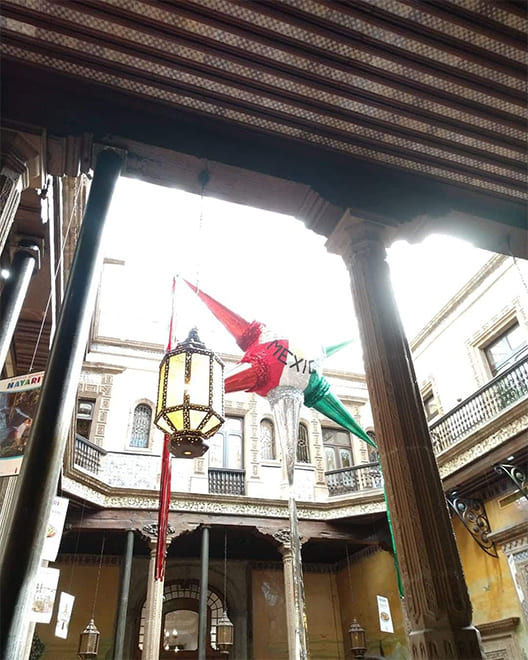 The restaurant has two areas, each with a different atmosphere
The ground under the building has settled, making the floors uneven in the chandelier area
The House of Tiles has something else worth seeing, too—a huge mural painted on the wall in the stairwell next to the restaurant area. I wrote about murals as an art form in a previous post, where I mentioned this one as Omunisciencia (Omniscience) by José Clemente Orozco. You should definitely check it out, though personally I find the beautiful décor along the stairs and on the ceiling leading to the second floor worthy of attention as well.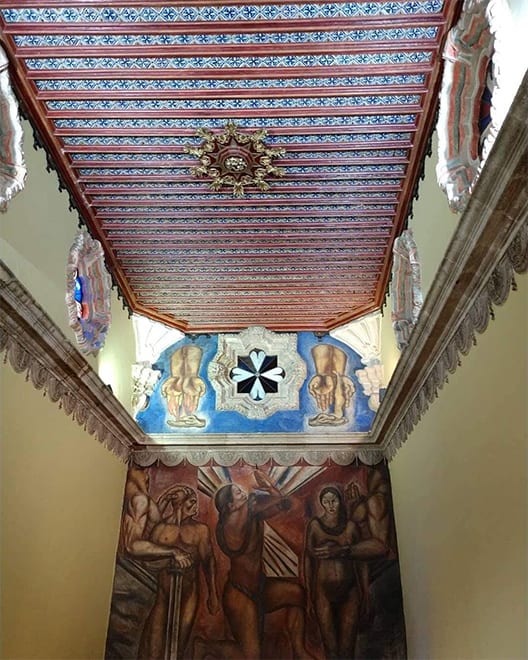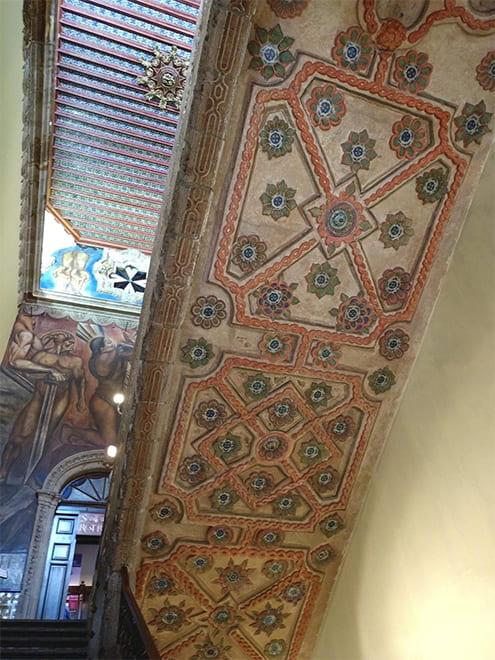 The building also has ties to Japan. In 1614, Date Masamune sent Hasekura Tsunenaga and his embassy on a mission to Europe, during which they also visited Mexico City and apparently stayed at the House of Tiles. What better place to enjoy a refined cup of tea than in a building with this kind of rich history behind it?