In Japan, the snowy season is ending and spring is nearing as the plum trees begin to blossom. However, in the West Netherlands this year there hasn't been any snow and the chilly days continue. It may be unfortunate that this year winter will once again end without snow, but there is also an up side. The trains in the Netherlands, which are very easily impacted by snow, are still running on time. So, since I love train travel, I boarded a train thinking to go sightseeing somewhere in the Netherlands. I've long been interested in the 19th-century Dutch painter Vincent Van Gogh who often comes under the spotlight in Japan, too. I'm ashamed to say I'd never viewed the Van Gogh Museum and his masterpieces, so I headed there and was looking forward to actually seeing them. When I got off the city train in Amsterdam at the Museumplein (Museum Plaza), I was surprised to see a very long line at the ticket counter even though it was a weekday morning. I got in line with a little effort and was moved to actually see the Van Gogh masterpieces in a museum with amazing design structure. However, there is a place where Van Gogh's paintings can be seen in a more intimate atmosphere, instead of at an art museum crowded with so many visitors that you can't see the masterpieces.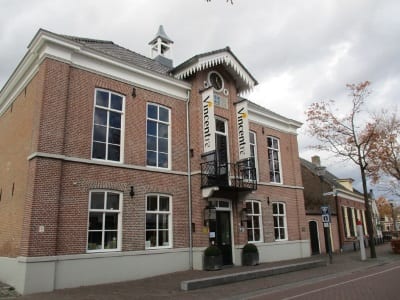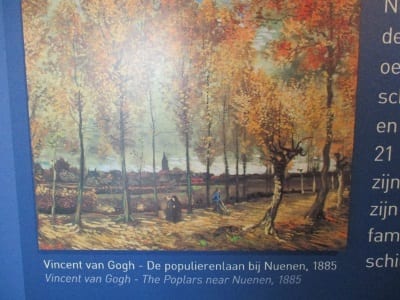 That place is a small town in the countryside called Nuenen where the church, rows of trees, and houses painted by Van Gogh still exist. Since Van Gogh's father was a minister, he moved here with his family to this farming village in the north of Brabant Province. During the 2 years he lived here, Van Gogh produced numerous pieces and sketches, inspired by the surrounding nature and lives of the farmers. I traveled to Nuenen after hearing that you could relive the kind of life Van Gogh lived in this farming village. I wanted to see whether the landscape he depicted in his paintings still remains in Nuenen, and was especially very interested in a Van Gogh memorial museum in Nuenen called the Vincentre that shows his 2-year stay through photos, paintings, diary excerpts, and video. At the Vincentre, through audio, video, and talking portraits I heard stories about Vincent, his family, and the workmen and village residents he met in Nuenen and drew in paintings. The installation in which the landscape of Nuenen changes little by little into paintings by Van Gogh was also impressive. I was able to see everything from the colors he used to furniture and tools in Van Gogh's reconstructed studio. I read and listened to stories about Van Gogh. I came to understand that he was drawn to the simple life of the farmers living in that rural town and felt a deep connection to the scenery of that town where he and the farmers lived.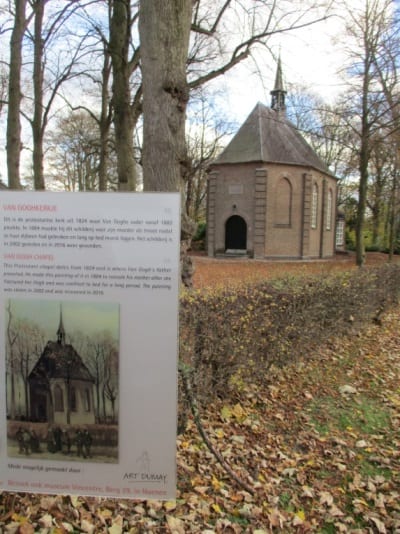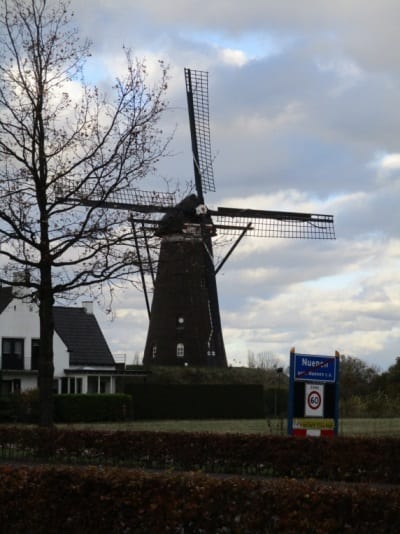 After viewing the museum, it became even more interesting when I got the "Walking Map for the Town Van Gogh Lived In" from the Vincentre and saw with my own eyes the scenery depicted in the pictures while walking around Nuenen. I felt it was a charming town surrounded by nature with lots of old buildings still standing. When strolling around such a tranquil, small town, I would suddenly see a landscape that I felt like I'd seen before. Also, surprisingly, his parent's home depicted in his paintings, the church enveloped by trees, the quiet farm with the windmill, and the home he used as a studio still remained, unchanged. Even if the actual artwork isn't exhibited in Nuenen, after seeing this kind of scenery, I could grasp an image of the kind of environment that inspired Van Gogh's pieces, and keenly felt the mood of the paintings. When I visit the Van Gogh Museum again, I think I'll look at the slightly somber paintings Van Gogh painted in the Netherlands through different eyes.