Portland is well-known to be a rainy place and it indeed rains here virtually every day for about ten months from September to June.  This unfortunate weather condition has also its advantages as it makes Portland a lush and green city and it makes it the perfect place to nurture indoor hobbies and activities.  Portland houses the highest number of yarn shops in the USA and the largest number of knitting clubs including a knitting circle for men.  PDX is also famed for its indoor gaming areas and arcades, but reading is the indisputable favorite activity of its inhabitants.  It's therefore not a surprise that Portland has many libraries and that book related businesses thrive here.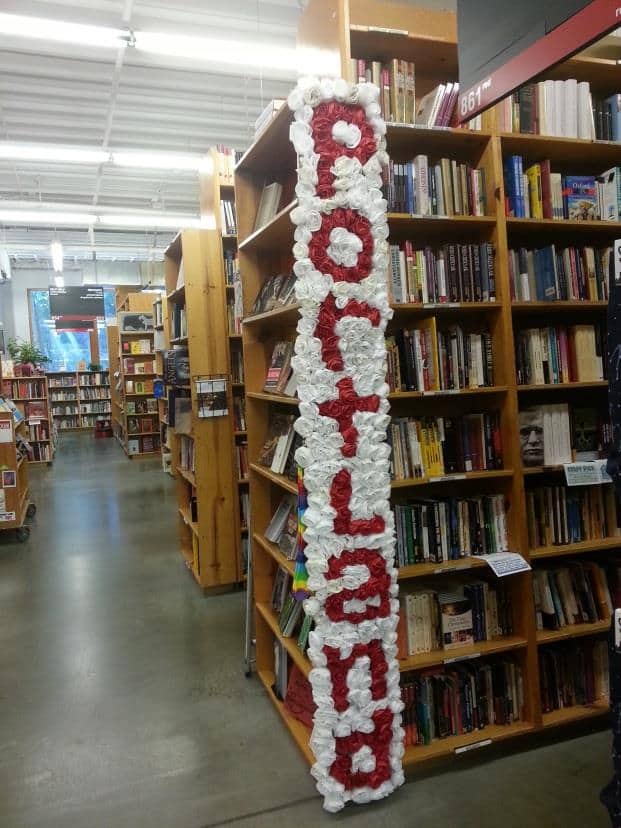 Portlanders love reading
Powell's City of Books is the most famous bookshop in town and it's renowned because it's the largest independent bookstore in the world.  Although Powell has opened various locations around town, it is not part of a chain and that makes it unique for its size.  Its first downtown location was opened in 1971 and is developed on three large floors and many rooms, each color-coded and representing a specific literary genre.  Every room holds information desks equipped with computers for customer searches and experienced staff that can also help with the choice of a good read. Powell's City of Books also offers free maps and a free downloadable smartphone app to its visitors which can help them find the book they are searching for among its 1.5 million volumes!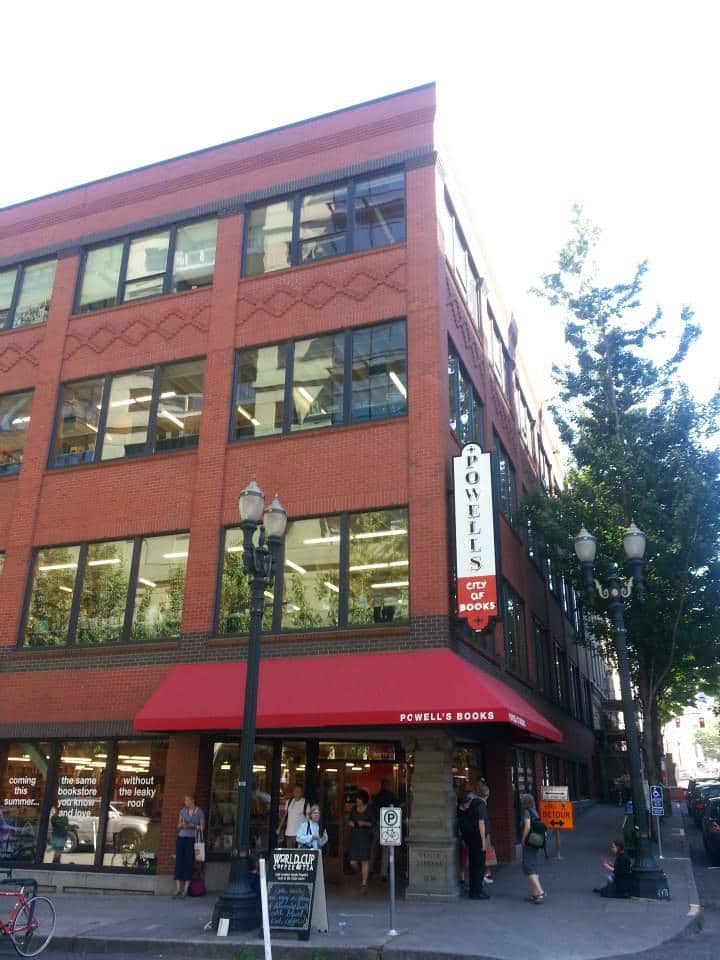 Powell's City of Books in downtown
Powell's, as Portlanders call it, has a lot to offer: the shop is open 365 days a year, it houses one big café where customers can leaf through books even before purchasing them and it also proposes an ever changing selection of accessories and gifts for avid readers.  The store hosts several book events including author readings, autograph signing events and even book exchanging gatherings.  Book lovers should visit the Rare Book Room on the top floor, which houses several thousand antique and unique books and which is open only on weekends or by appointment. Powell's other locations are dedicated to technical books and school books. There are also two Powell's branches on the East side of town, a general bookstore (a miniature version of the original bookshop) and a small branch which specializes on the sale of gardening and cooking volumes.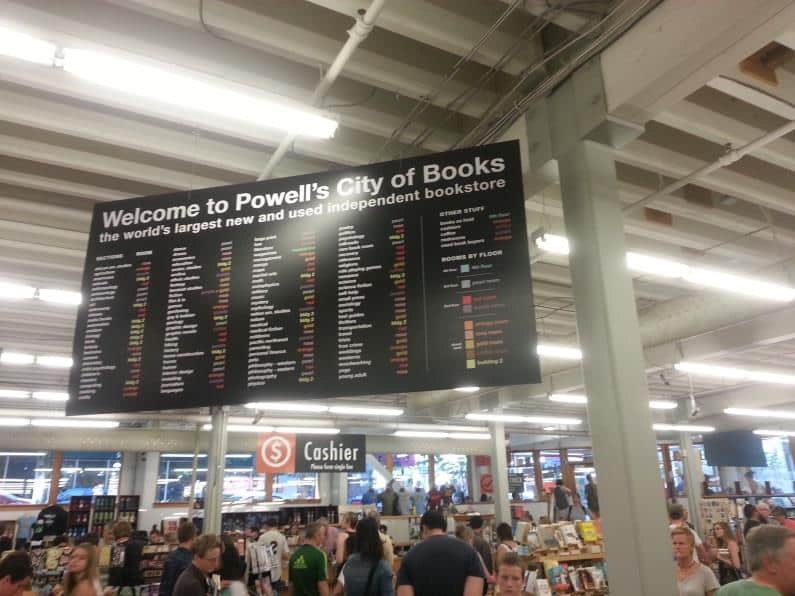 Powell's City of Books floor map
Powell's is not Portland's only independent bookstore and the city is also rich in specialized comic books shops.  The biggest one, called Floating World, hosts frequent art shows and displays an unequaled selection of comic books and graphic novels, making it an unmissable destination for geeks, cosplayers and aficionados alike. The shop is full of visual stimulations and comics lovers can easily spend a day browsing through their selection.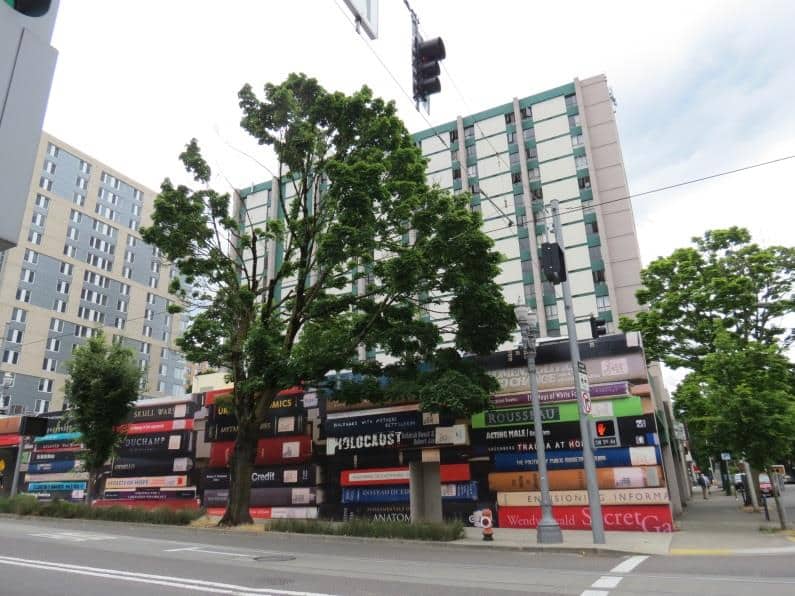 Portland is home to many independent bookstores
Reading is a pleasure in Portland and its many cafés welcome readers who wish to spend a lazy afternoon sipping a good cup of brew.  Most bookstores indeed offer a coffee shop on site and many (just like Powell's) will allow visitors to enjoy their magazines and books even without a mandatory purchase.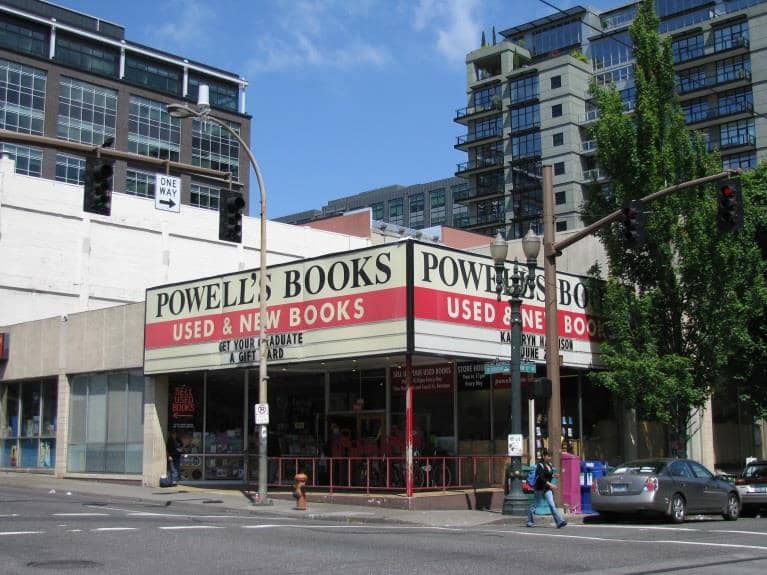 Powell's has many branches around the city