Some people say of Portland that it is a city where "young people come to retire." With this comment they often refer to the fact that many youngsters move to Portland from all over the USA for its hipster and hippy environment in search for an easy living and hoping to find a part-time job in a coffee shop or at one of the city's many youth hostels. The city offers many shelters which welcome homeless people as well, so it often also becomes a 'mecca' for outcasts, drug addicts and runaways and this often gives Portland a bad reputation nationwide. But Portland is also a University town and its two universities, Portland State University called PSU by locals (the public one) and the University of Portland (a private catholic institution), attract many students from Oregon, other States and even other countries. Portland is multicultural and open to other ethnicities and cultures and Portland state University is the very heart of this multiculturalism.  Its Campus is centrally located in downtown and it is found in the middle of the Park Blocks, Portland's main downtown public park.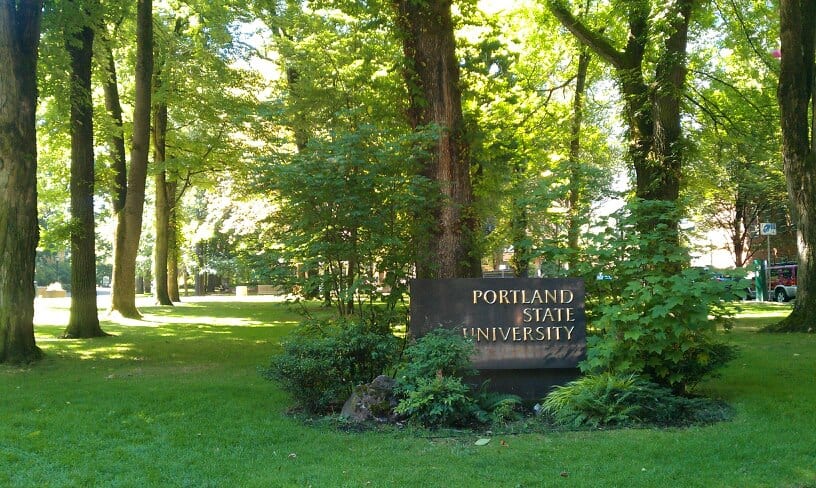 PSU's Campus is right in the middle of the Park Blocks
                       It is unusual for universities in the United States to be located in the city center, as most campuses are found in remote locations, away from the main cities, and this uniqueness makes Portland State University an even more desirable place to study.  Students from Europe, Asia and South America apply every year to attend this school which offers undergraduate and graduate degrees in many fields from Engineering to Business and Finance, from Foreign Languages to Arts.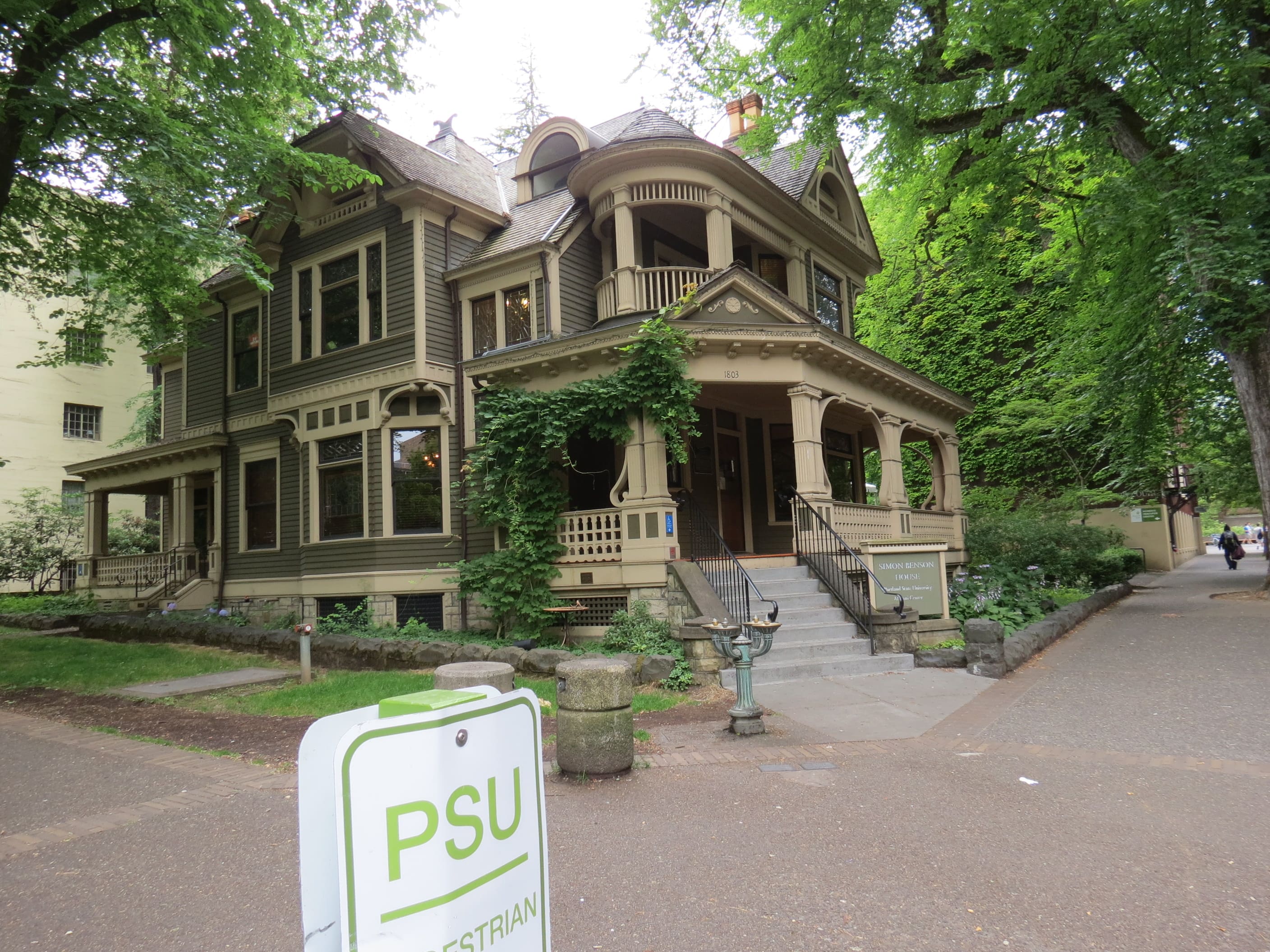 The beautiful downtown Campus of Portland State University
Portland is an ideal city for students because it offers a lot of diversion for the younger crowd: concerts, festivals, live music venues and a lot of affordable dining options. Portland's apartments are still affordable compared to rental places in neighboring California and Portland State University's Campus is pretty and right in the center of the city. Portland's efficient and reliable transportation system helps students moving around town and the city offers over 25 libraries in its urban area. Portland's main Library is located downtown and it's the city's largest building occupying an entire city block. It contains over 100.000 books and many first editions rare books are found here.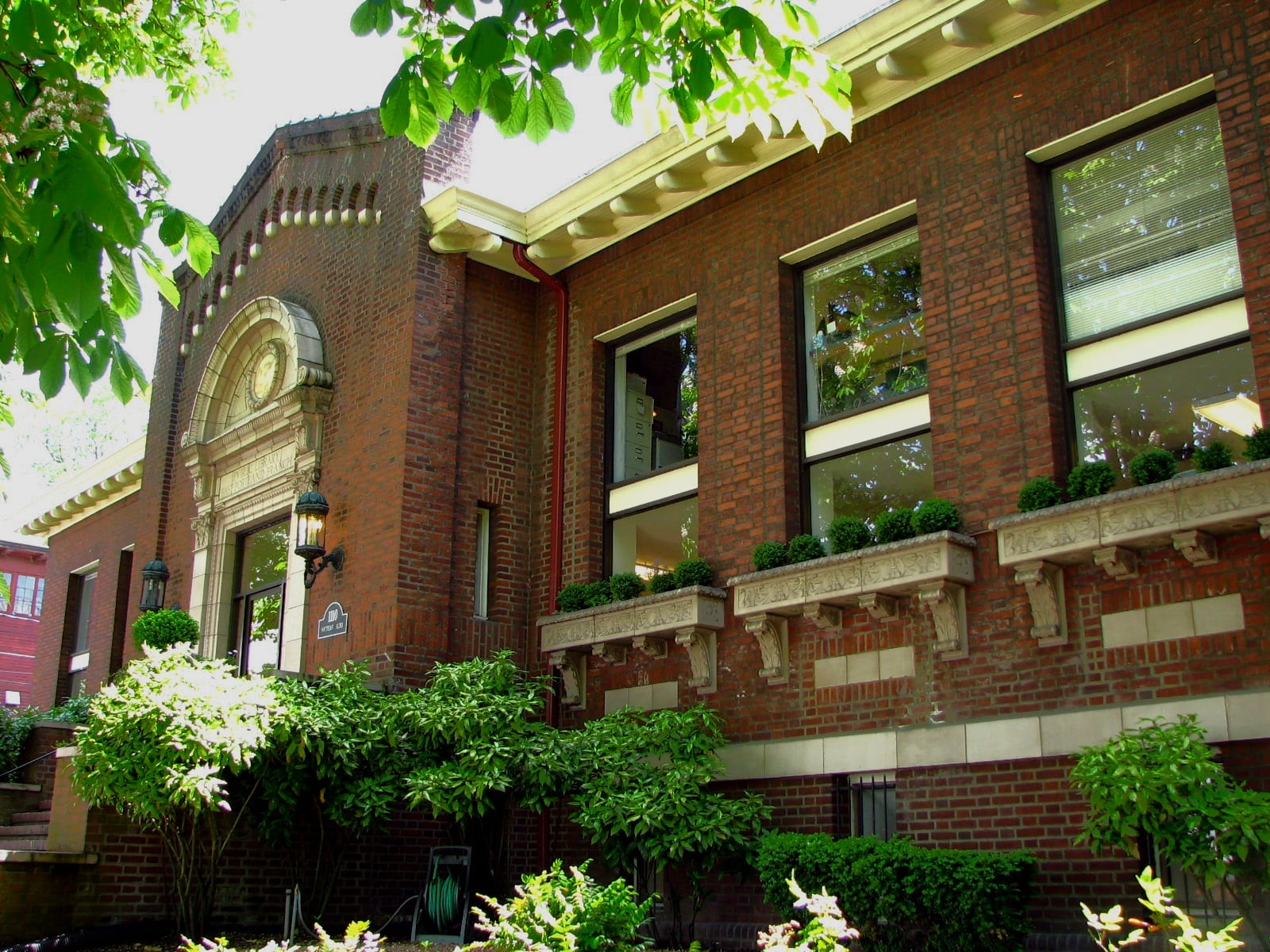 Portland's Main Library is the city's largest building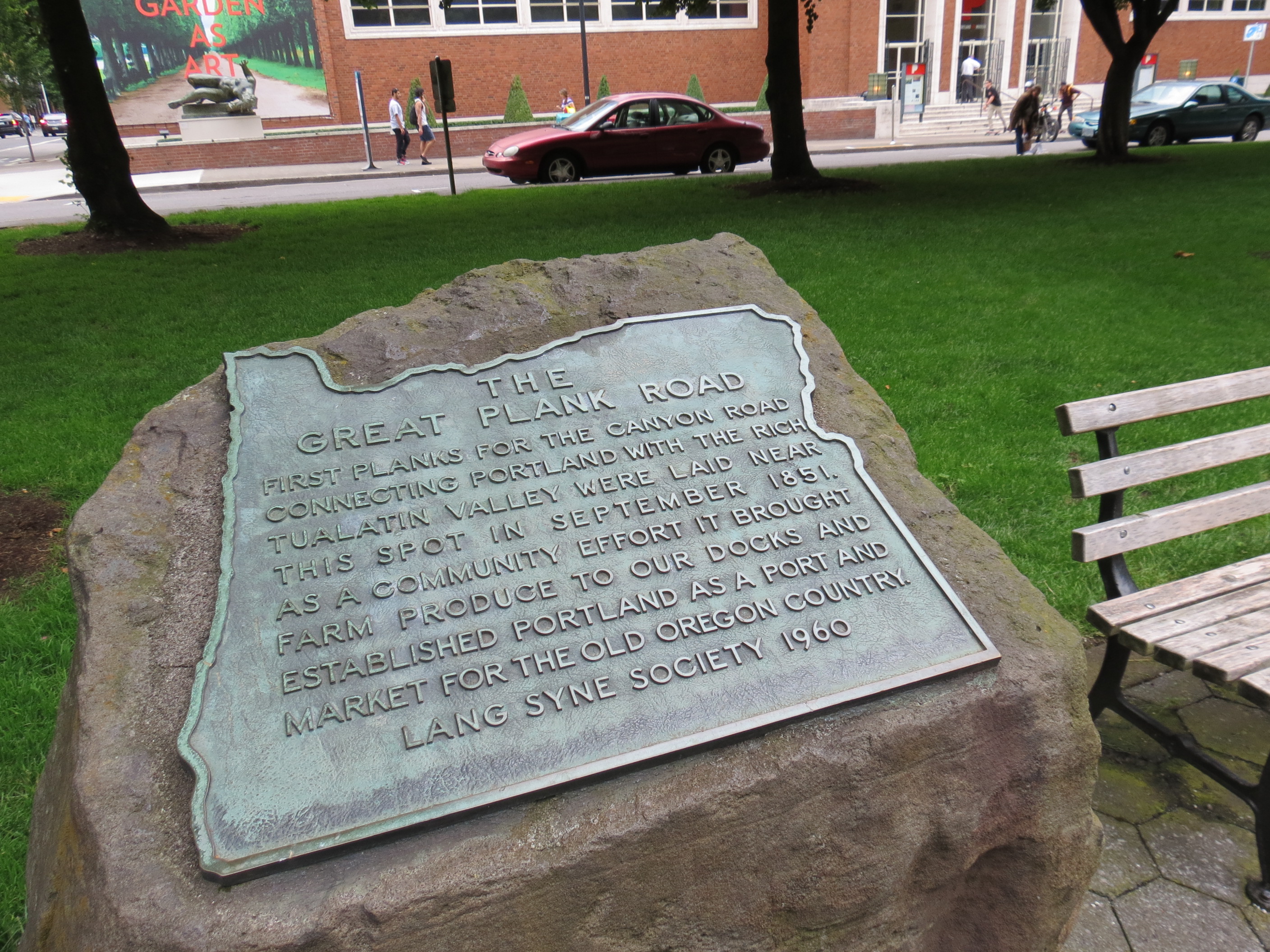 An historical plate situated in the Park Blocks downtown
                                           Portland's affordable living and the city's free and public Wi-Fi network (covering the entire downtown area and some suburban neighborhoods as well) make it an ideal place for students on a low budget. The city's coffee culture and the presence of many cafes offer excellent venues for studying even late at night making it easy for students to gather in study groups.