In my last blog I talked about how Portlanders love Japanese food and trends andI also wrote about those places in Portland that offer a glimpse on Japanese culture.So far, in all my blogs, I have been writing about my first hand experiences here in Oregon but this time I'd like to talk about something I researched and also noticed during my 3-month stay in Japan and that is the relationship Japanese people have with Oregon and more particularly with my city, Portland.I was very pleasantly surprised to find out that in the trendy neighborhood of Shibuya, in Tokyo, there is a beer bar which serves on tap almost exclusively craft beers imported from small Oregon breweries. The bar is owned by a Japanese woman who used to study in Portland and who is so fond of this city to have asked PDX Airport to ship part of its carpet to her to become a tapestry for the bar's walls along with other Portland-inspired decorations. The owner of PDX Taproom truly believes in her mission to promote Oregon in Japan and she would also like to open a Portland-style wine bar serving Oregon's famous Pinot wines and some Oregonian appetizers.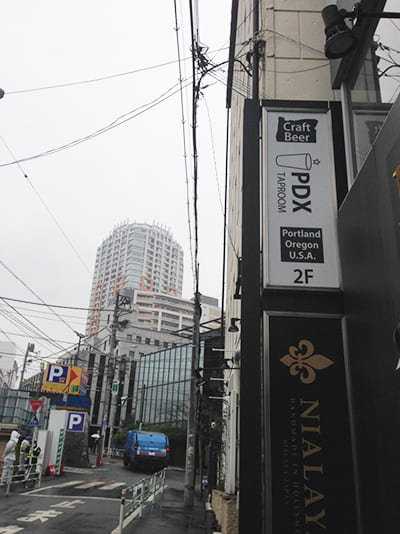 PDX Taproom is a Portland-inspired brewery in Tokyo
I believe that the attention Japanese people are demonstrating towards Portland and Oregon is due to the fact that Japanese have always been fascinated by American culture and trends, which is visible in the thriving growth of chains such as Starbucks, McDonald's or KFC in Japan. But Portland, with its food culture and locally crafted products, is even more appealing to Japanese crowds than classic American chain shops because it's an all-American city but at the same time it offers high-quality and exclusive products that Japanese prefer over low-quality mainstream goods.Portland's hipster culture is becoming more and more popular in Japan because Japanese adore handcrafted artisanal goods and appreciate the culture behind Portland-made unique products.In Tokyo there is also another place which recalls Portland and it is a café with wooden decorations and bicycles hanging from the ceiling that serves Portland's favorite Stumptown coffee.It's both interesting and surprising to see that Tokyo with its over 35 million inhabitants is well-receiving the trends from a 'small city' such as Portland which has slightly over 600,000 residents.It's also not uncommon to see sweatshirts saying 'Portland' on Tokyo's streets or to find baseball caps with the logo of the Oregon Timbers around Japan.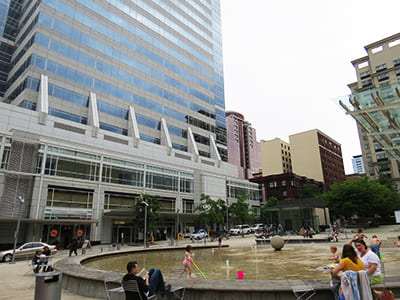 Portland is a small city with a big personality
All these efforts to replicate the cool atmosphere of Portland are due to the fact that Japanese appreciate the balanced lifestyle that this city represents and one could easily say that Portland's creativity and weirdness have become products worth importing into Japan.The popularity of the city of roses in Japan is thanks to Japanese who have studied in Oregon and who have decided to promote Portland once they have moved back.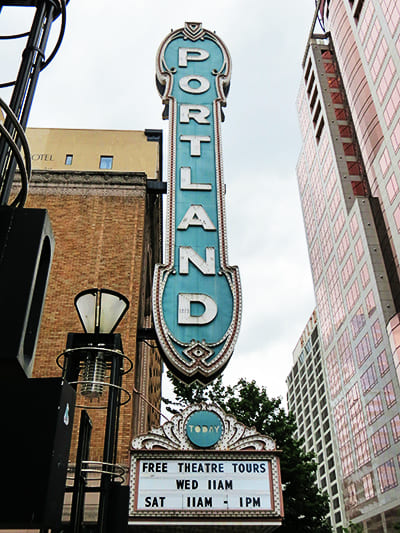 Portland's hipster culture is thriving in Japan
Even Voodoo Donuts, the trendiest donut shop in Portland (which I presented in my blog "Keep Portland Weird") has noticed this attraction that Japanese are feeling towards the city of Portland and has planned to open a branch store in Tokyo in the near future.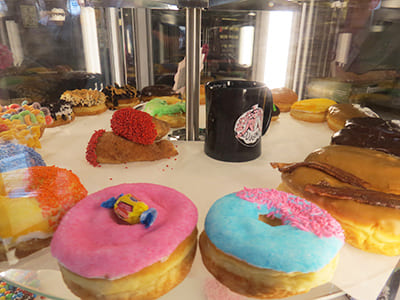 Voodoo Donuts will be opening a branch shop in Tokyo
Japanese are looking at Portland as a model of good quality and sustainable living practices based on values such as preserving the environment, enjoying life and appreciating artisanal goods and Portland is influencing Japanese 'hipster' culture from a distance.