In China, there is a custom of visiting graves just as in Japan. Every year, the date of April 5 is called the Qingming Festival, and it is the equivalent of the Bon Festival in Japan. Besides visiting graves, customs practiced on the day of the festival include eating traditional sweets, planting trees as well as enjoying new green leaves and spring flowers. The qingtuan, which is eaten in Shanghai during Qingming Festival, is called the flavor of spring, and is a traditional confection in China's southern regions.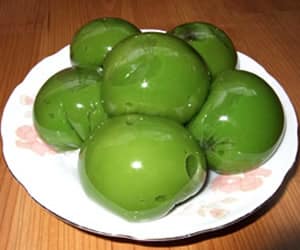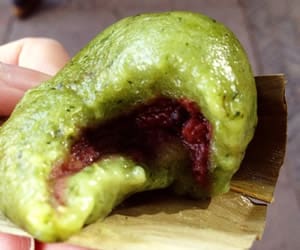 Due to using juice from barley grass, the appearance of the qingtuan is a beautiful green color. The dumpling is filled with coarse sweet red bean paste, and the flavor of the grass spreads the moment you take a bite. It has a glutinous texture. Qingtuan immediately after steaming is extremely delicious, with well-known stores said to sell more than 10,000 of them in a day during this season. A particular phenomenon has become an annual affair associated with the Qingming Festival. Most family tombs are located in suburbs, and the majority of families take their family car for visiting the tombs. According to Chinese custom, people must visit the graves before sunset on the day of the Qingming Festival and then head back. For that reason, many start traveling on the day before Qingming Festival, resulting in horrendous traffic congestions.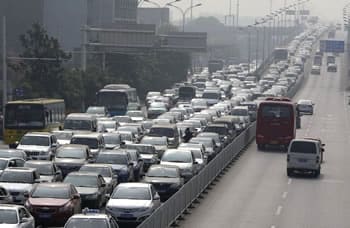 This year's festival happened to be a 3-day holiday, and traffic jams of 20 hours were reported in freeways around Shanghai. It's something unthinkable in Japan. "Only in China" is what one would feel when seeing such phenomenon year by year.