This year's October 21 is the Double Ninth Festival (Chongyang Festival), which is a day to renew and reaffirm appreciation for those who are always kind to us. Young people buy Chongyang cakes and give them as gifts to families and relatives as well as others to whom they are indebted. On this important day of the Chinese culture, old-established confectionery stores in Shanghai are bustling with people and come alive in excitement. "Chongyang" indicates September 9th on the lunar calendar, and the Chongyang festival  is thought to have begun in China. From times of old, odd numbers have been "yang" and even numbers have been "yin," and it has been considered good luck when the numbers of the odd-numbered month and day are matching. September 9th, called "Chongyang" (double "yang"), is considered special as the date with the largest single digit "yang" number. In this refreshing season of days with clear skies, people climb mountains, admire chrysanthemums and eat Chongyang cake to enjoy this autumn day that is suitable for picnics or sports. Now, please let me introduce to you some well-known, old-established confectionery stores in Shanghai. [Shendacheng (瀋大成)] Shendacheng is very famous as an old-established store in the Shanghai confectionery industry. The store becomes especially packed during the period of Double Ninth Festival. When I visited, the residents were forming a long line to get in on that day too. Their most popular item is the traditional Chongyang cake that continues to offer the same, unchanging taste from former days. Their Chongyang cakes that are made with large amounts of oil and sugar are now taking a turn in the healthier direction this year, with new cakes that contain xylitol being sold.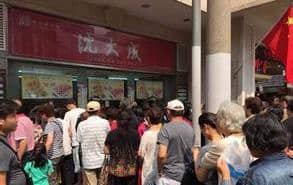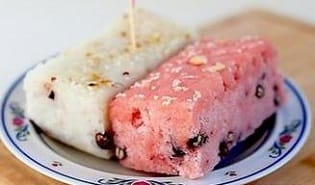 [Qiaojiashan (乔家栅)] Qiaojiashan is always flourishing with long time customers. Qiaojiashan's Nanjing East Rd. store sells both fresh-made Chongyang cake and ones in vacuum-sealed packs. During the period of the Double Ninth Festival, more than 100 Chongyang cakes are sold like wildfire each day.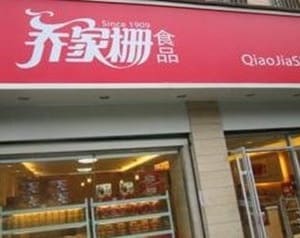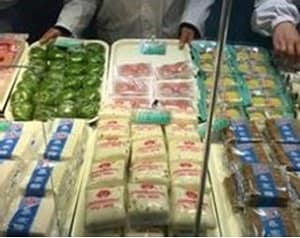 [Xinghualou (杏花楼)] Obviously their Chongyang cake is great, but Xinghualou is considered the go-to store for moon cakes. The moon cakes of this old-established store with a history of more than 150 years boast an elegant sweetness and pleasant feeling on the tongue. I also come to Xinghualou for buying moon cakes during the Mid-Autumn Festival.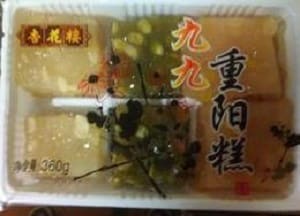 Every year on this day, whole families come together to eat the Chongyang cake to observe this important national tradition. Since each store offers their own unique tastes, comparing flavors of different Chongyang cakes is also a nice way to enjoy this festival.