In China, "hot pot" generally means Sichuan chongqing hot pot. The restaurant I'd like to tell you about today is Lafu, an authentic Sichuan hot pot restaurant in Shanghai. Lafu is run by a TV show host with Shanghai Media Group, a popular TV channel in Shanghai. It's not of itself particularly unusual in China for famous people to run a restaurant or bar, but I think only a few have opened a lot of chain restaurants. Launched in 2011, the chain now has over 10 restaurants in Shanghai. Long queues form outside these restaurants on days off and public holidays, so you have to get there early to get a table. The longest I have waited is 6 hours.Lafu looks from the outside like a classic Chinese building, so when lit up at night by its red hanging lanterns, the restaurant emanates a very special atmosphere, like a traditional Chinese restaurant of bygone days. The delicious smell of hot pot wafts outside as well. Inside, you find stronger smells of the hot pots, the din of diners talking, and the busy figures of the waiters. Every table is filled with delicious looking dishes.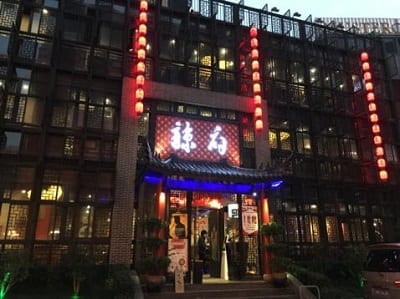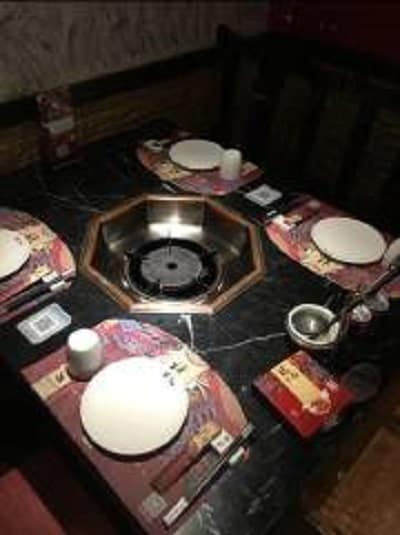 The way to order at Lafu is novel: when you scan the code using WeChat, China's popular messaging app, the menu appears.The first thing to order is the soup. The dish on the specials menu is Chongqing beef fat hot pot, which uses a pot divided into 9 partitions. But it seemed very spicy, so I ordered the hot pot with medicinal herbs and vegetables.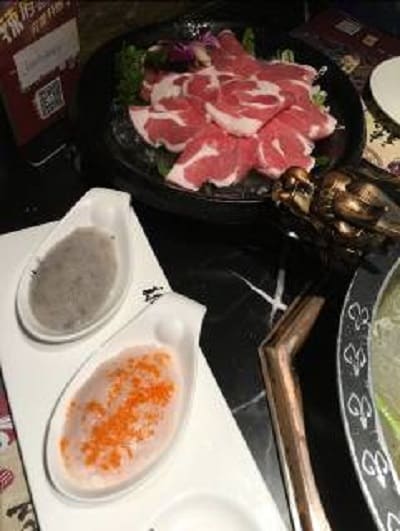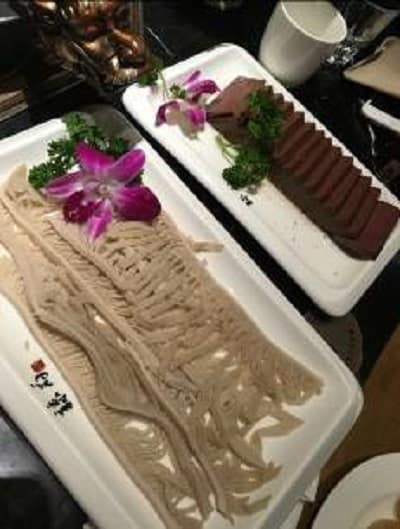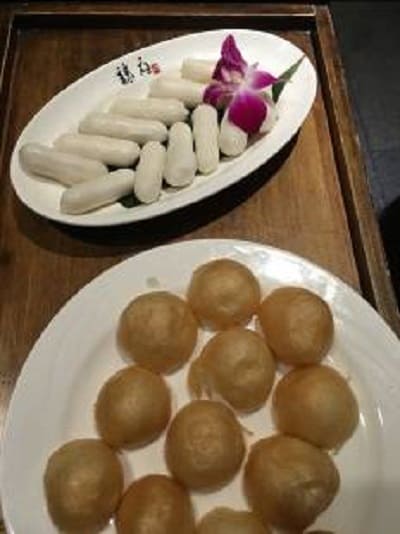 The ingredients I particularly like are beef tripe, duck blood, lamb shabu shabu, cheese filled mochi rice cakes, crab and coriander. On this occasion there were 2 of us, so that's what I ordered. When eating in a group of 3 or 4, I recommend giant white radish, frog, sliced fish, crab balls, super spicy beef balls, and thick cellophane bean noodles. The desserts are popular too, so I can recommend a visit.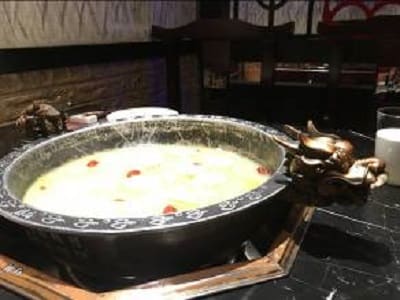 The pot handles are decorative dragon heads.While you're waiting for the pot to boil and the dishes you have ordered to arrive, you should make a dipping sauce to your own taste. There are about 20 seasonings for making Chinese hot pot dipping sauces. Basically, you choose one main dipping sauce, and mix in sesame, garlic, cumin, scallions, chilli oil, and coriander. But there is no set combination. Everything is up to your own taste.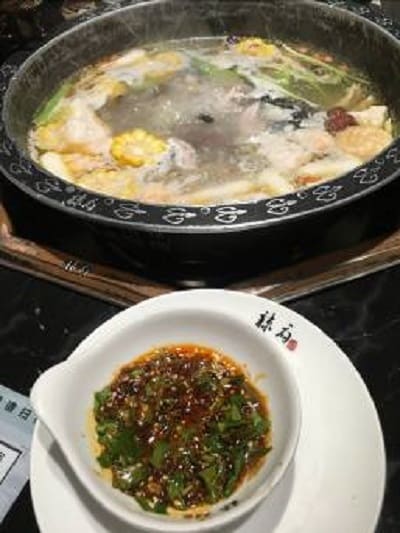 Well, everything's ready now, so let's eat!