Hi, I'm writing from the city of São Paulo. I'm pleased to have this opportunity to share information about this city. Although the capital of Brazil is Brasilia, São Paulo is a much more famous city as you all probably know. São Paulo is Brazil's largest financial district and is also the location of South America's largest industrial zone. It has a population of roughly 11.5 million. With a mixture of many immigrants from various countries such as Portugal, Italy, Germany, Japan and Spain, you can feel lost as to what country you're in. But amidst such confusion, there is a very friendly atmosphere that makes this city interesting. Postcards are classic souvenirs, and for São Paulo, Avenida Paulista makes that popular postcard picture. This street is basically a straight line about 2.7 km long. In the past, residences of large farm owners lined the street, but from the 60's they have been replaced with office buildings, hotels, banks, museums, shopping centers, consulate offices and hospitals. Avenida Paulista is São Paulo's largest business district.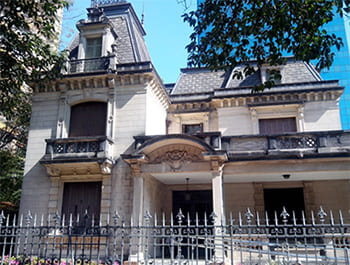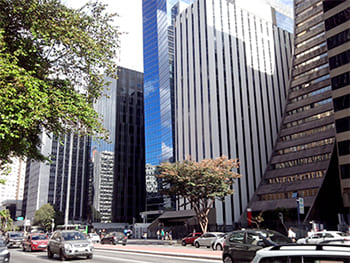 Avenida Paulista, being a large street that is so well known, is often used as a venue for various events such as the world's largest gay parade now in its 19th year, Christmas decoration and illumination, New Year's Eve marathon competition (São Silvestre) and the New Year countdown. Of course, strikes and demonstrations take place here as well. Last August, 130,000 people gathered for the protest meeting calling on the resignation of the President and the Worker's Party (Partido dos Trabalhadores, PT). The city bus and Metro operate at Avenida Paulista. And in late June of this year, an exclusive lane just for bicycles was opened. It is located at the center of this street and runs in two directions with a total width of 4 m. On the day of its opening, the street was closed to motor vehicles in both directions and turned into a big city-wide event with families riding bicycles together or simply walking on the street.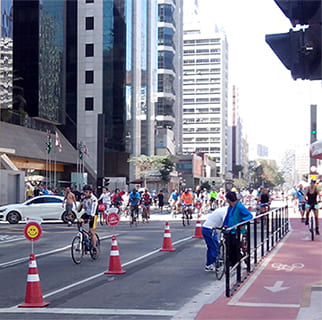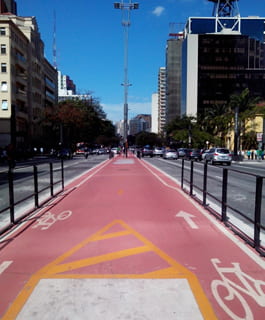 There are a variety of issues with this main street. Traffic accidents and robberies as well as vagrants sleeping on the sidewalks are common sights everywhere. According to their explanation, it's because "it feels safer sleeping in busier areas since it's less likely that our possessions will be stolen." Also I often find people who sell handmade pierced earrings, bracelets and scarves without paying taxes on these sidewalks. Since it's illegal to sell items on sidewalks without permission, sometimes a seller will completely ignore a customer, immediately pack up and run in order to avoid getting caught by the inspectors. With constant traffic jams, honking, ambulance sirens and people walking in a rush, this is one busy street. However, as you keep walking, you run into museums and cafes and realize that you're feeling relaxed, having forgotten all about the hectic surroundings. This is São Paulo, the city with such mysterious atmosphere.