Brazilian women go to a beauty salon every week to get a manicure. I think a lot of people would be surprised to hear this, but getting a manicure seems to be a basic requirement in Brazilian women's fashion. Before going out in the weekend, for traveling, or going to a party etc., there are various reasons for this tradition – but even without these excuses, getting her nails done once a week is what makes a Brazilian woman.oman.Although gel nail techniques are popular abroad, the uptake in Brazil is still limited. Manicure is the mainstream here, and being able to change your color every week depending on your mood is something women look forward to. Although manicures are generally done at beauty salons, specialist nail salons are appearing recently. The average pricing is R$ 25 (25 reais), or around 8 US dollars.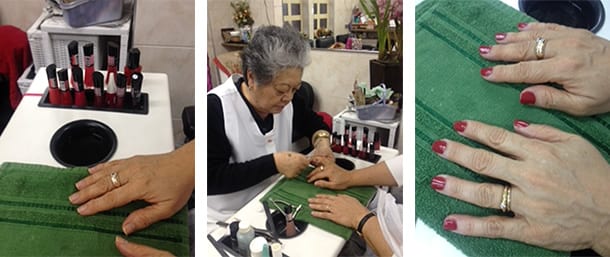 Having toenails painted along with removing any keratinized heel skin cells and receiving a light massage is what is known as a pedicure. Receiving a pedicure is also a standard service available at beauty salons. The average pricing for this service is R$ 30 (30 reais), or around 10 US dollars.Every woman has manicures, from young women to the elderly. This is why there are so many women visiting beauty salons, and also why there are so many beauty salons. In fact, having a manicure and pedicure are not the only fashion customs for Brazilian women. Many women also have their hair cut or set. Although the general perception is that women would stop going to beauty salons as they reach their 60s, it is very common for Brazilian women to go and have their hair set on a weekly basis when they are in their 70s, 80s, or even 90s. I always think "how fashionable all Brazilian women are."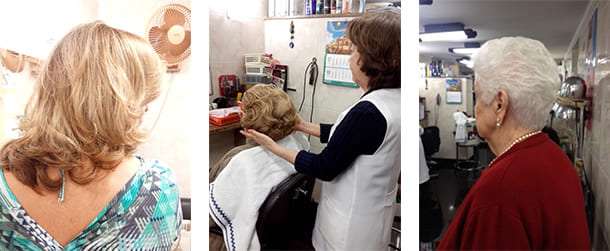 Amongst the growing number of attractive beauty salons with modern décor in modern buildings, there is always a more modest beauty salon that has been operating in the district for many years. On closer inspection, it is clear that these beauty salons are frequented by older women. I have such a beauty salon in my district, which I recently visited. Recently reaching its 50th anniversary, the beauty salon is called Hashimoto Sisters Hair Salon (Irmãs Hashimoto Cabeleireiro). It was there that I met the salon owners who are themselves beauticians, the Hashimoto sisters, Rosa and Keiko. (Of the four women shown in the photo, Rosa is on the far left and Keiko on the far right)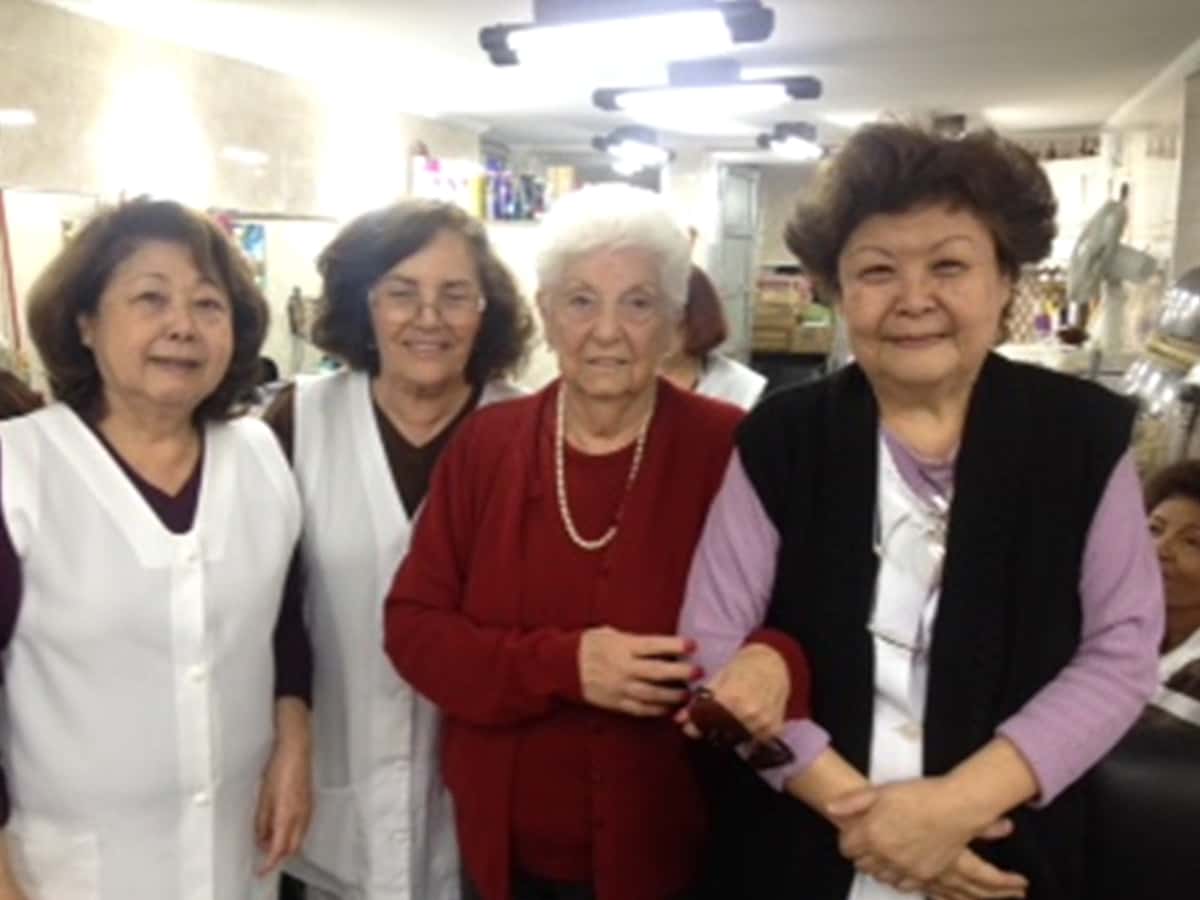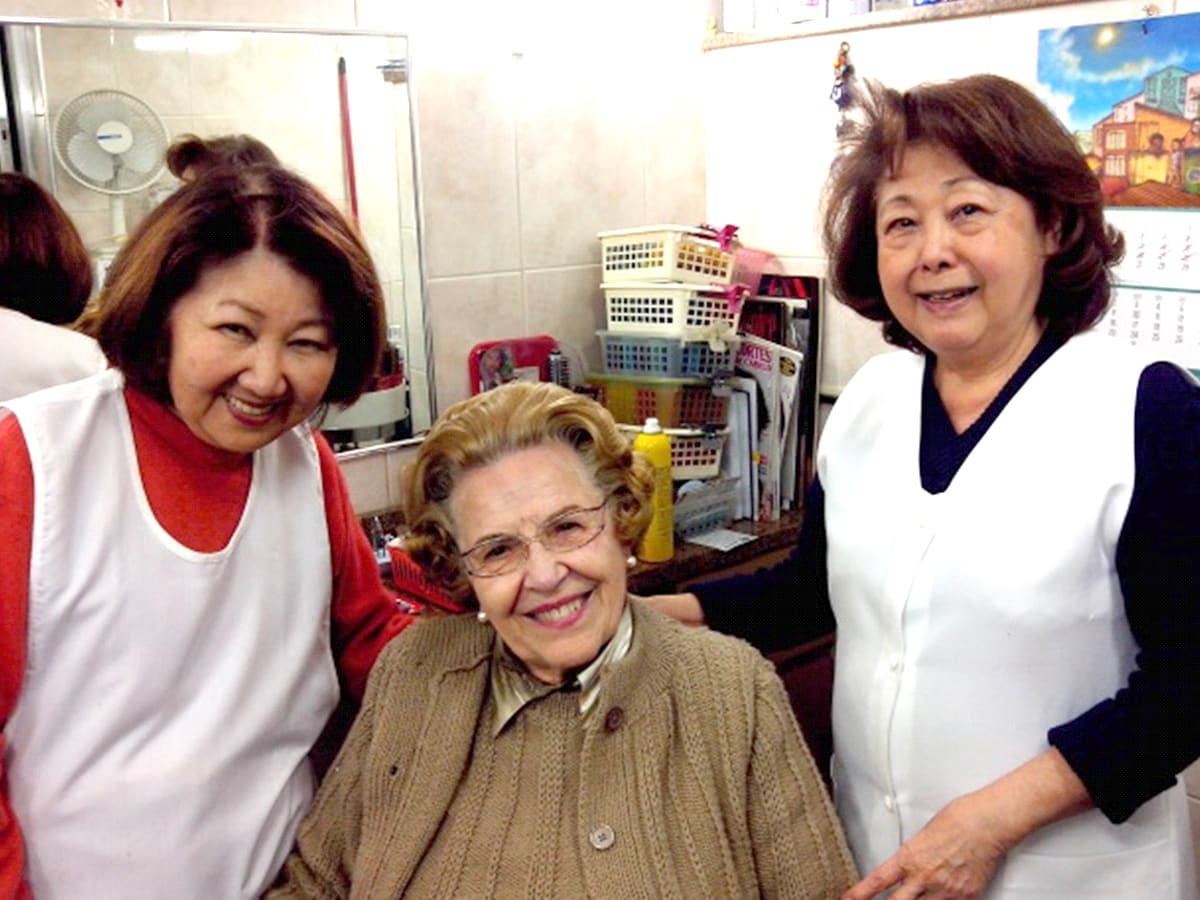 There is a friendly staff member responsible for each of the manicure, pedicure, and shampoo, cut, and set services provided at the salon. The customers are predominantly women over 40 and spend around an hour having their hair cut and set while receiving a manicure. I was given the opportunity to talk to some of the customers, and found that most of them have been coming to Hashimoto Sisters Hair Salon for over 10 years. They have built up a mutual trust in the staff, and mainly like to have a chat and discuss any worries they have. There is no end of chatting about things like TV dramas, exchanging recipes, and even giving details of their doctors. Amongst the ladies that were over 80 years old there was one woman who lives alone and spends most of her time at home, but her weekly visit to the salon to catch up with her friends was something that she just couldn't bear to miss. She said that the homely feel of the salon was a great comfort to her.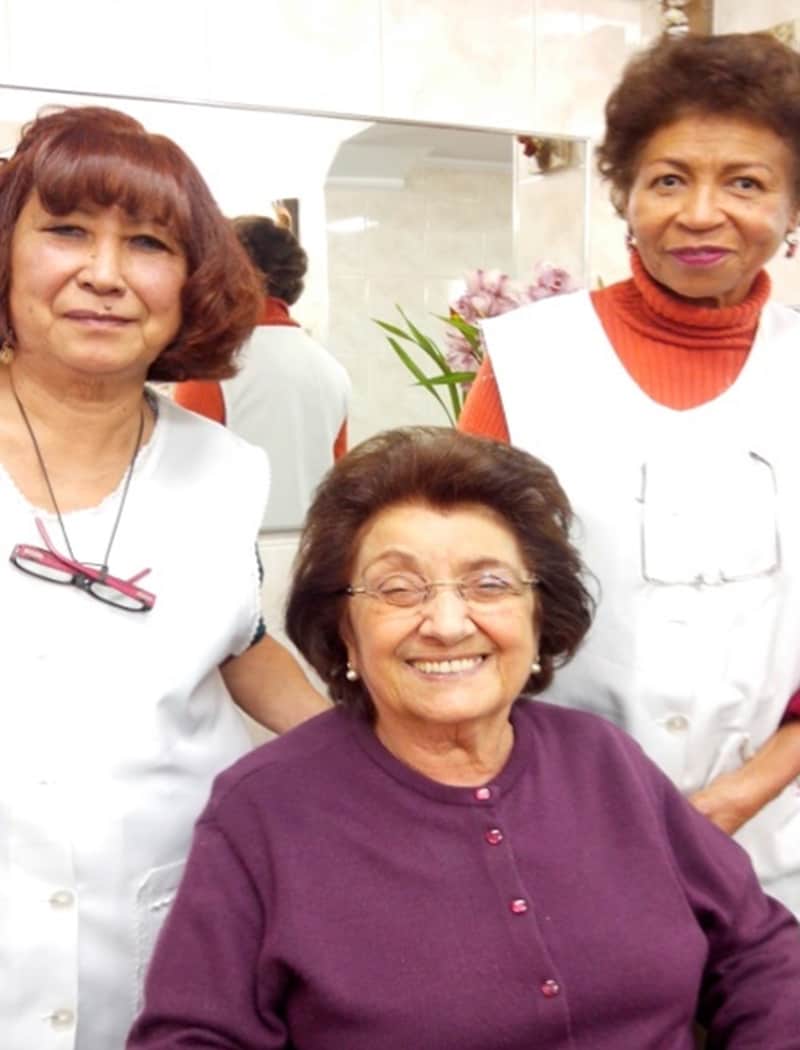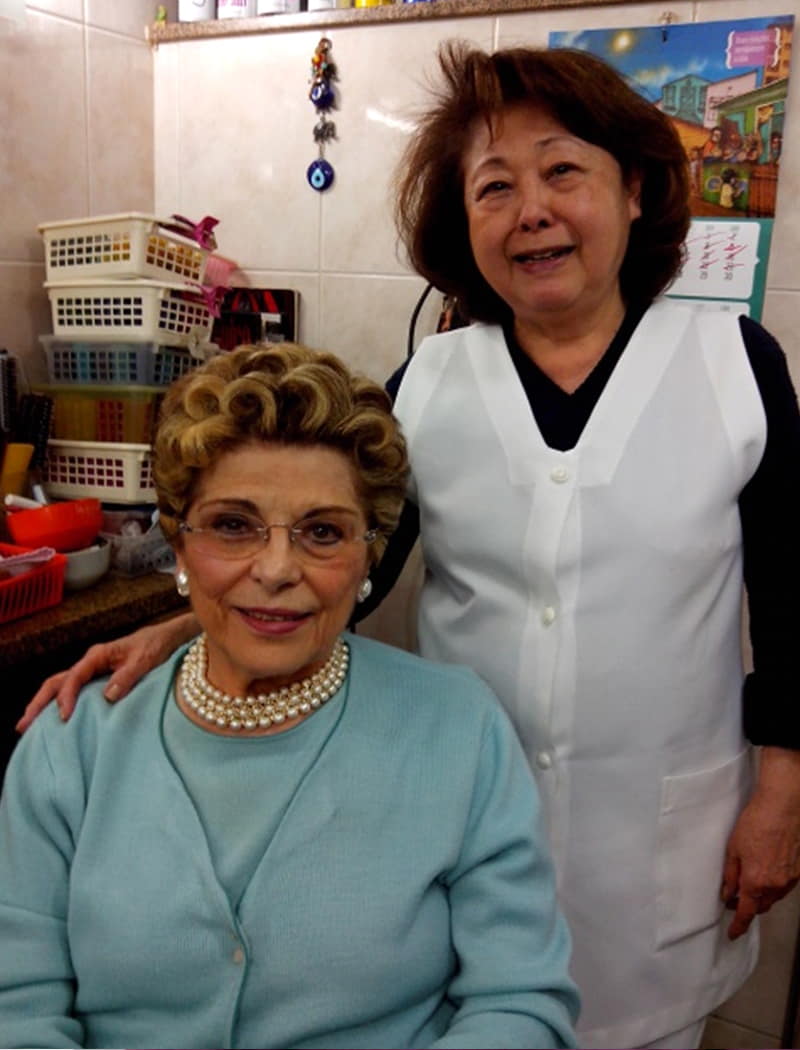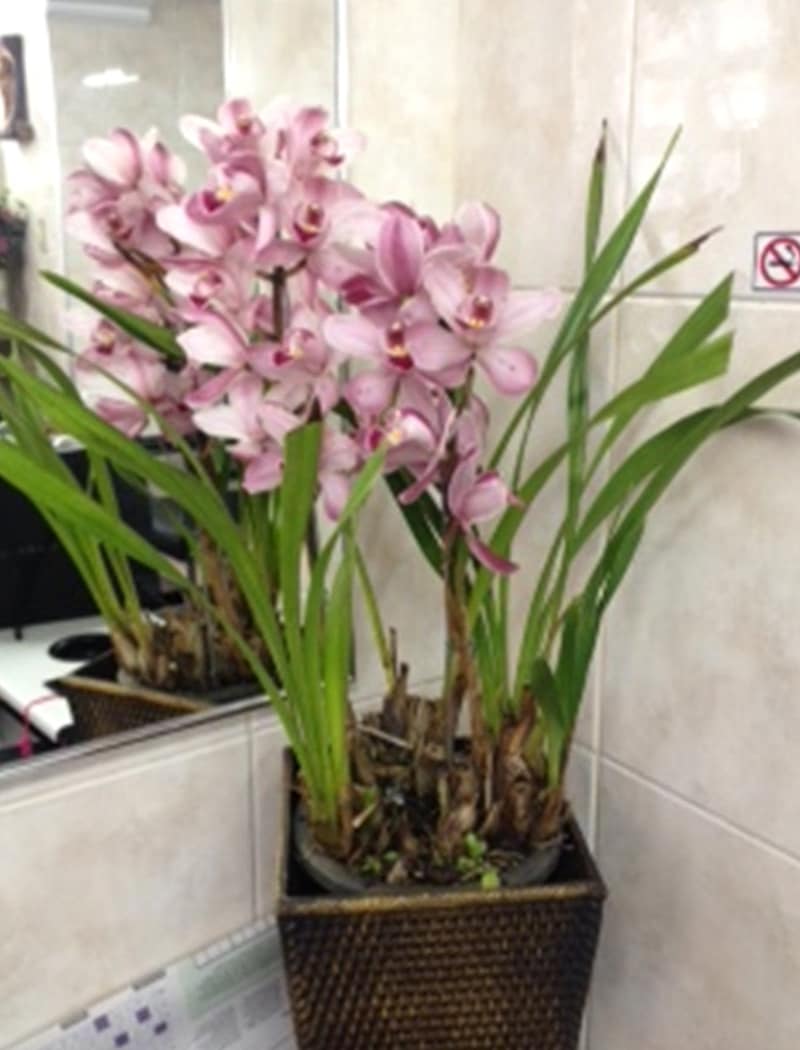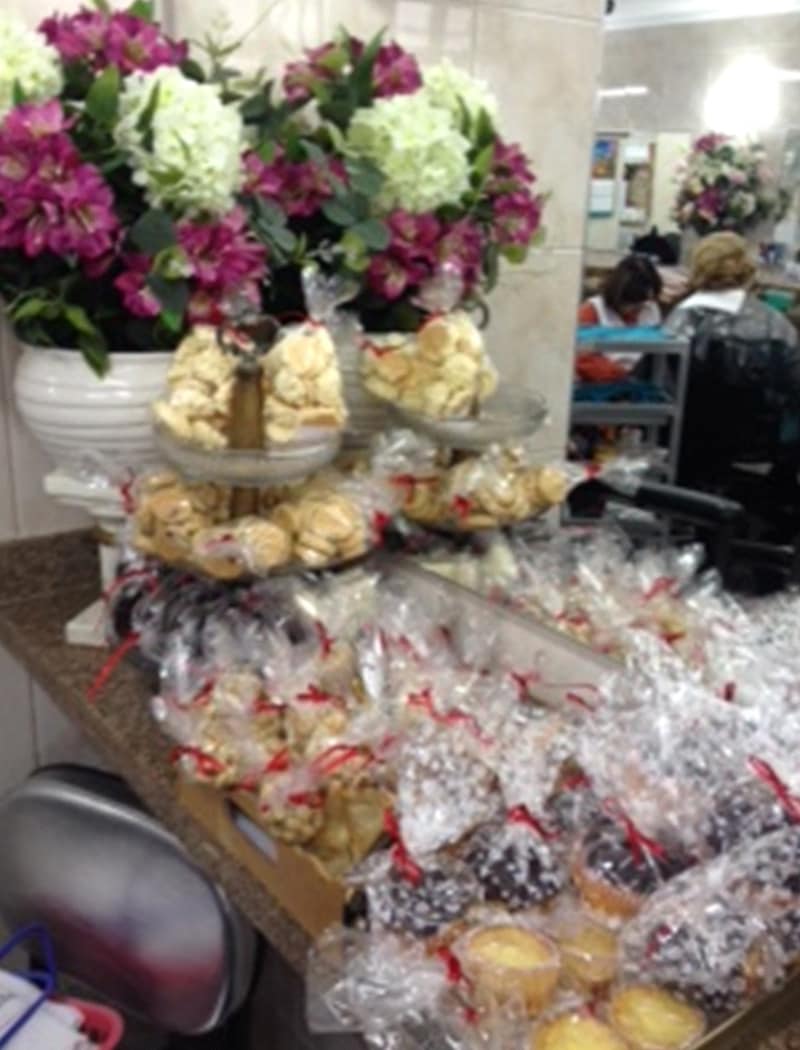 There were flowers in the corner of the salon, homemade cookies on sale, and complimentary tea and coffee. Speaking to customers in their 80s and 90s, they said having tidy hair and well-manicured nails was their custom and they had been coming to salons since they were young. Most of all, they talked about how they want to "look and feel good."All of them were lovely ladies.
REPOTER
Nami Minaki Sandra

Age

Dragon( TATU )

Gender

Female

Job

Language teacher,shadow box crafter
Born and raised in Brazil. After graduating from university, She has been teaching shadow box crafts that she learned while in Singapore where she resided for three years due to her husband's work and she is also a language teacher. She is in love with the life here in São Paulo where cultures and traditions of various countries melt together.