If you feel like having a nice relaxed weekend or vacation with your family in a natural setting, I can recommend a fazenda hotel.
A "fazenda" is a farm, so a "fazenda hotel" is a hotel on a farm. In Brazil, rural tourism first opened up in the Lages region of Santa Catarina state in 1986, then later spread to Rio de Janeiro, São Paulo, and Minas Gerais states. By 2005, about 12,000 fazenda hotels had been registered.
After 1840, large farms growing coffee beans, sugar cane, corn, oranges, and so on were set up in Rio de Janeiro and São Paulo states. Then with the industrial development from around the 1970s, many of the workers on the farms began moving into towns and cities. With farming alone, farm owners faced economic difficulty, so they built rural tourism facilities and places to stay on their own farms. There is a fazenda hotel about 100 km from São Paulo city.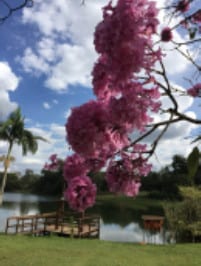 Unlike hotels you find in town, you can play lots of different outdoor sports at fazenda hotels. You can play soccer or tennis and swim in a pool, or you can go fishing or rafting, or do slacklining (a balance sport), tree climbing, working out, and more. Some places also offer horse riding. The fazenda hotels have young male and female recreation staff who devise activity schedules each day. At this hotel they are called "monitors". They run various events from morning till night and invite guests to join in. Monitors also take on the responsibility of looking after the children, so the parents don't need to stay with the children during their activities, which makes it reassuring and liberating for the parents. The children seem to make friends quickly too.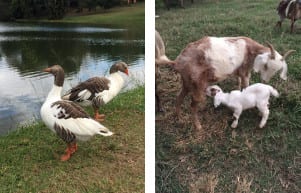 Because they're on farms, fazenda hotels may have fruit orchards, you might see some unusual birds that you don't see in town flying around, or some ducks might waddle up close to you. At some hotels you can feed goats or sheep.

For those who prefer relaxing in nature rather than doing outdoor sports, there are chairs or hammocks in the garden, so you can enjoy reading or a nap. And it is also very nice just to sit and listen to the sounds of the wind or of birds chirping, or to watch the sun slowly setting.
Perhaps because of the clean air, or perhaps because you are doing only as you please all day, you seem to enjoy eating everything at meal times. And the buffet meals may offer fruits and vegetables harvested on the farm, which is quite appetizing.

The monitors will also talk to you about the history and culture of the region and its towns. If the local area has any lakes, waterfalls, or rivers, you could also go sightseeing from the hotel in a small group.
One of the good things about fazenda hotels is that it's OK to wear casual clothes from morning to night. The children run around in flip-flops or bare feet and only come back to their hotel rooms at shower time and bed time. Fazenda hotels seem to be places that really energize you.
Recently, more and more fazenda hotels have started allowing guests to stay with their dogs. Being able to stay with your family on holiday must be very nice for pets.
And fazenda hotels with beautiful scenery also seem to be used for shooting TV drama shows and taking photos.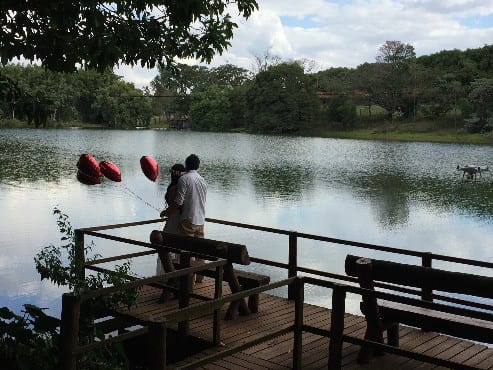 All up, I can certainly recommend a stay at a fazenda hotel.