I'd long heard that if you're going to tour the wineries of South America, you'd best visit Mendoza in Argentina. Unsurprisingly, Argentina is the world's fifth-largest wine producer, and the Mendoza region accounts for 70% of the country's output. Perched at an elevation of 800 meters, it is an arid region with a cool climate that is perfect for growing grapes. There are a lot of Brazilians who travel to Mendoza to visit its wineries as well.
I made the trip myself by driving some 3,000 kilometers on the highway from São Paulo.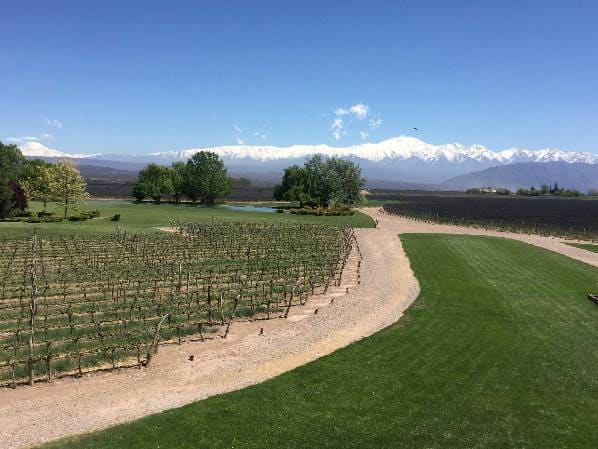 There are a total of 1,500 wineries in Lujan de Cujo, Maipú, and Valle de Urco—the three regions in and around the city of Mendoza. If you're visiting the ones that are closer to the city, you can rent a bicycle to get around. There's also a city bus apparently, but if you're going to be tasting, it's probably better to get a taxi.
I saw that some of the wineries even offer horseback rides around the vineyards. Just the idea of it gives you an idea of how laid-back the scene is.
It's possible to visit several wineries in a day, but I recommend picking one where you can kick back, relax, and enjoy a leisurely lunch as well.
Catena Zapata, a winery in the Lujan del Cujo region, is said to make the best wine in South America. The vineyards there were originally planted in 1902 by an Italian immigrant named Nicola Catena. He originally produced wine for domestic consumption, but his grandson Nicolás Catena wanted to produce premium wines instead. After extensive research, he finally came out with some world-renowned bottlings. Today, their research on Malbec grapes, terrior and other aspects of winemaking continues under Nicolás's daughter Laura Catena. Catena Zapata wines are known around the world and are available in Brazil and other countries as well—so be sure to try one if you get the chance.
You'll need advance reservations in order to tour the wineries themselves. Be aware that many of them are closed on Sundays and holidays as well.
The wineries of Mendoza don't just offer tours. You can also enjoy wine tastings and lunch while you're there. There are even a few that have hotel accommodations on site.

One of the wineries I visited on my recent trip was Finca Decero. It's owned by Thomas Schmidheiny, who is of Swiss descent. Decero means "from zero" in Spanish, and Schmidheiny is committed to making everything from scratch and by hand. He specializes in premium Malbec and Cabernet Sauvignon wines.

Finca Decero is located in the foothills of the Andes. When you enter the gates, you can see the vineyards spread out to the left and right with the Andes mountains right in front of you. It's a breathtaking sight. Lunch is served with a tasting that includes five different wines (a Malbec, Cabernet Sauvignon, Syrah, Petit Verdot, and Tannat) alongside classic Argentinian meat dishes. The sight of the vast vineyards and the Andes mountains through the windows of the luxurious, sophisticated restaurant is sure to put you in a wonderful mood—so much so that you'll be left wondering if life can get any better. Not to mention that you can drink all you want of your favorite wines.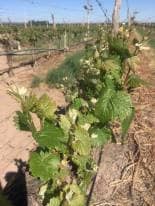 After lunch, it's time to tour the wineries. Here, they explain the different grape varieties, when the grapes are harvested, how they're fermented, and so on. When I looked out at the endless expanse of vineyards once again, I found myself hoping that the crops would grow well again this season and yield a bountiful crop next year.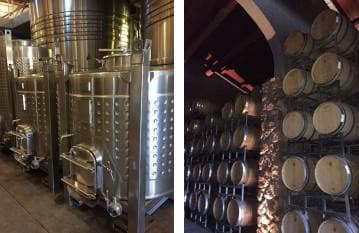 I'm sure that the image of those vineyards backed by the Andes mountains will come to mind whenever I drink a Mendoza wine from now on. If you love wine, you've got to come out and experience this place for yourself.